How The Glitch Mob Uses FX To Transform Songs
Want to make your track jump off the screen? Learn how The Glitch Mob uses FX to constantly try out fresh ways to sculpt their sound.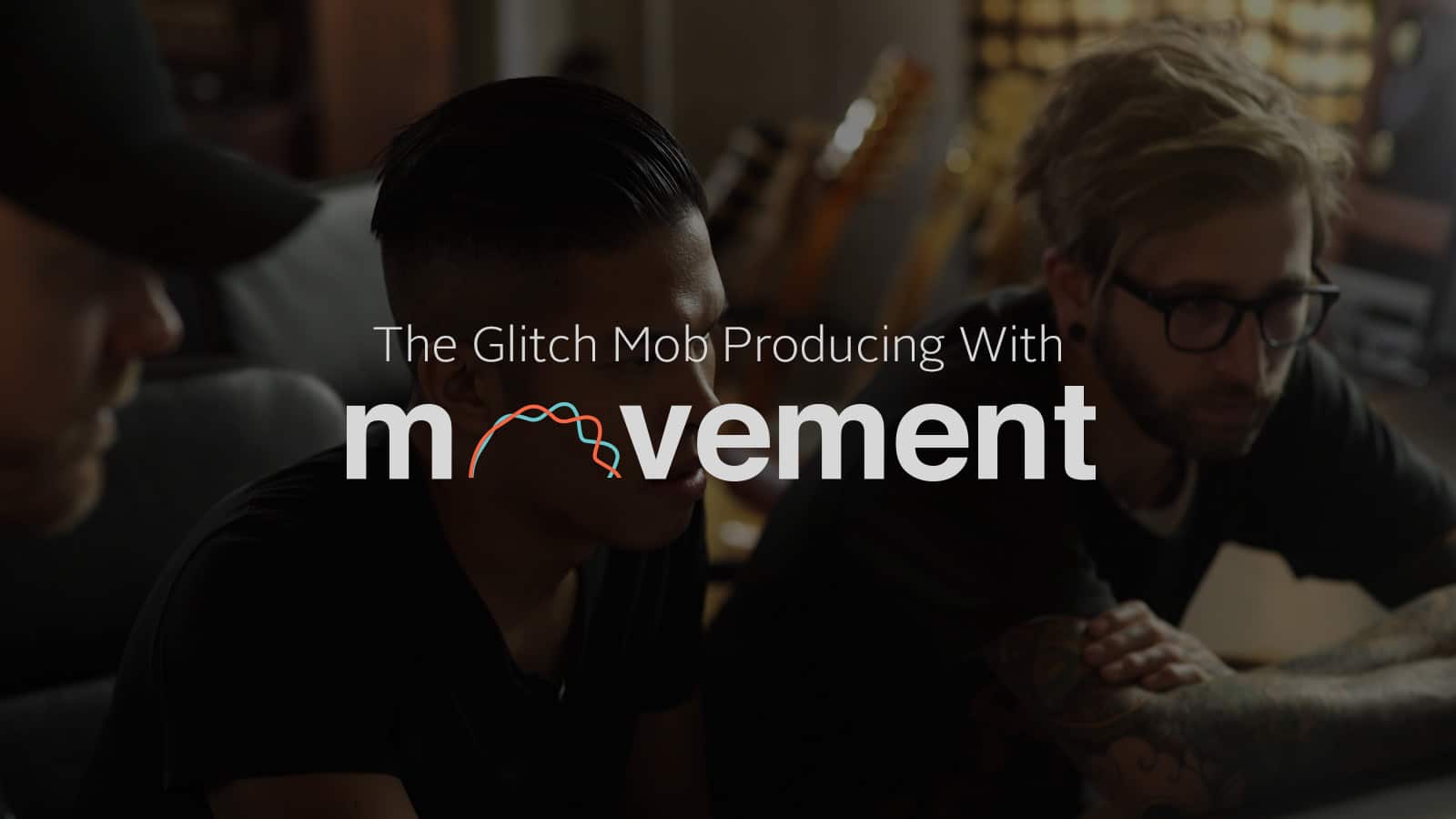 The Glitch Mob are Ooah, Boreta, and ediT: Three Los Angeles-based electronic musicians who've played and produced music together since 2006. Over a decade into the journey that kicked off with their now-iconic 2010 album Drink the Sea, the trio are continuously seeking out fresh ways to sculpt their sound. One of their tricks: The Glitch Mob uses FX to take songs from good to great. In 2016 and beyond, that toolkit includes MOVEMENT, the rhythm FX plugin from Output.
"Unexpected results sometimes are the most profound things that we'll get in a session," ediT says. "I could see MOVEMENT becoming one of those plugins that we pull up once the song has been developed and it's starting to take form, a lot of the sounds have been sculpted and everything's kind of in its place," muses Ooah as they pull up the interface in the studio.
MOVEMENT offers a variety of effects — reverb, delay, distortion, and compression — that can be chained together. With over 300 presets as a starting point, MOVEMENT can transmogrify even the most basic-sounding pad into a lush soundscape, or give a regular drum loop a crunchy, breathing pulse.
Four different rhythm engines can be programmed with different time intervals and tied to an XY-pad that can be automated at different points of the song. After all: the key to making compelling electronic music is changing different parameters like space, volume, or saturation over the course of time. The Glitch Mob uses FX like these to add extra oomph when finishing a track.
"The sound design phase for us is the last five percent of the process, but it actually ends up giving the song its true character, because before that it's more flat production," explains Boreta. "For us, the sound design, the FX are really part of the story because they lend this 3D-ness to the audio. I'm already thinking about different ways we could use this — just turn MOVEMENT on and let it go. The combination of all the different features of it hasn't really been put together in this way before. It's a new thing."
Want to dive in deep with another artist? Take a peek at our chat with country legend Valerie June.