Valerie June Is Country Music's Spiritual Guide: Interview
Valerie June talks about blending country, folk, soul, blues, and jazz on her third album, "The Moon and Stars: Prescriptions for Dreamers."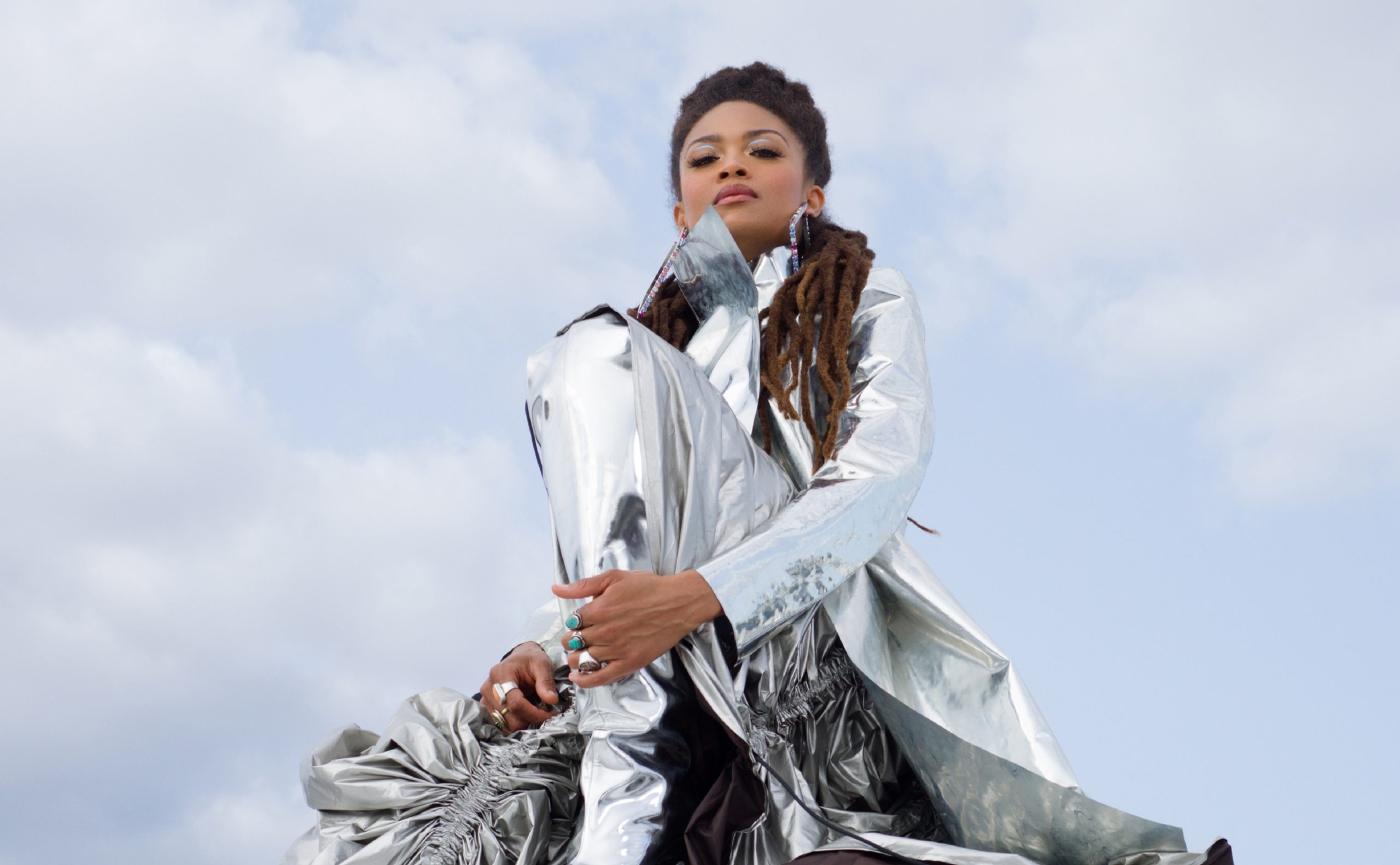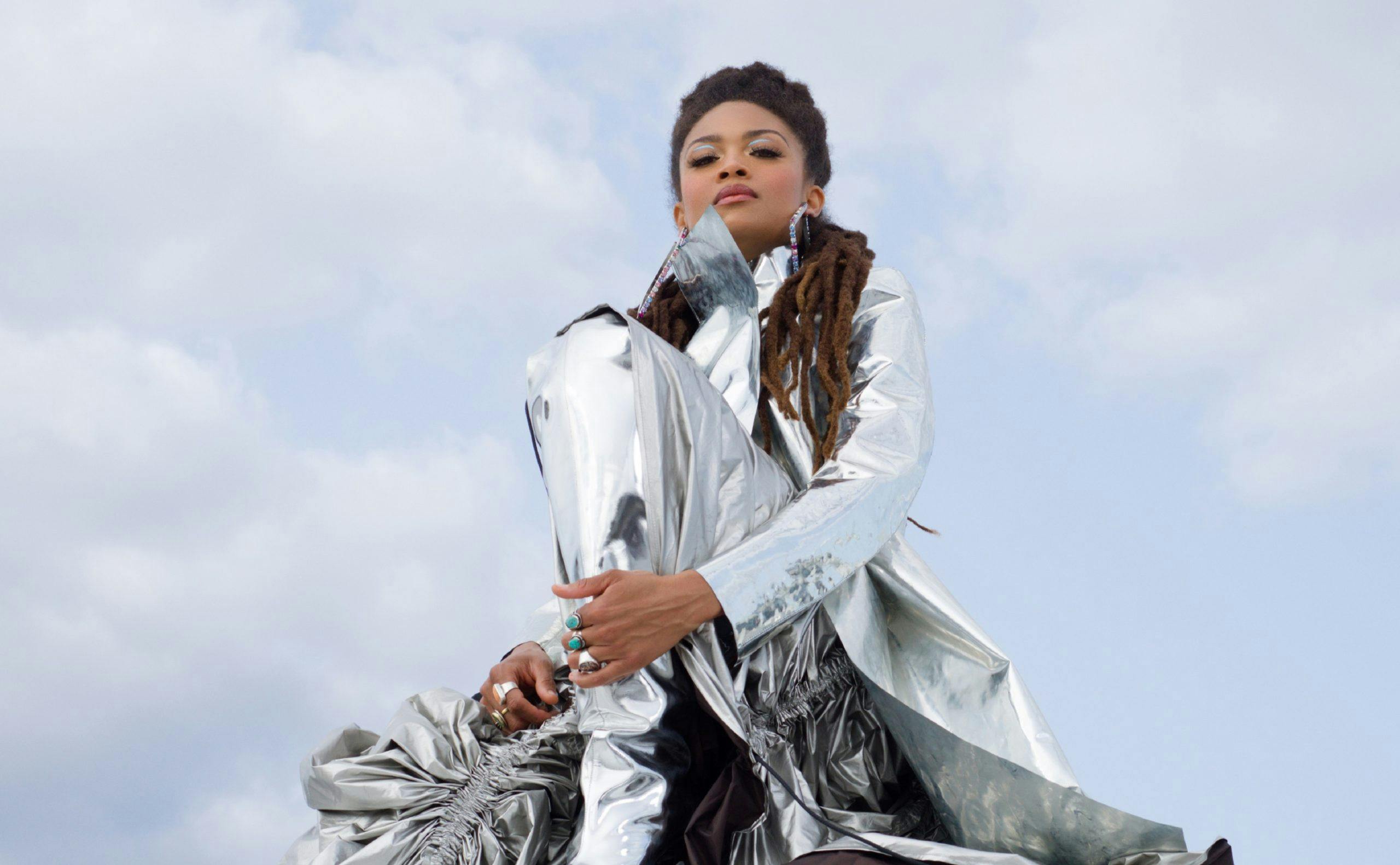 With a sound that blends country, R&B, folk, soul, blues, and jazz, Valerie June has become one of music's most intriguing voices. While her boundary-pushing musical style has earned her much critical acclaim, June's mission is much bigger than accolades. On her third album, The Moon and Stars: Prescriptions for Dreamers, the Brooklyn-based, Tennessee-born singer aims to inspire listeners to think big.
---
Valerie June has been ready to sing since she was born. "I always say that when I was pulled out of the womb," she says with a laugh, "the doctor slapped me on the butt and I went, [sings] 'Ahhh!'"
The West Tennessee native has been on what she calls the "dreamer's path" ever since (see: songs like "Astral Plane" or "Pushin' Against a Stone"). But to June, that means more than just wishing on stars — though cosmic elements have played a role, as indicated by the title of her newest album, The Moon and Stars: Prescriptions for Dreamers, out on March 12. The singer-songwriter has been a student of her journey.
"I wanted to understand why we dream and why I have it ingrained in my spirit — the experience of what it takes to be a dreamer: the failures, the struggles, the challenges, the risk," says June. "I needed to know what that was like in my personal dream, in order to understand what it's like for humanity as we push to try to create beauty in the world."
June first formed her genre-melding sound singing at her local church — where the 500-person congregation featured voices of all ages and ranges — and learning about soul, R&B, and blues from her father, who was a part-time music promoter. Relocating to Memphis in her late teens, June channeled the city's blues and rock 'n 'roll roots, blended it with her soulful tone and country instrumentation, and created a unique styling that lands somewhere between wholehearted Americana and vintage soul.
Like she defies genre, June challenges what it means to be an artist in today's social climate. As a Black woman who has been categorized as country and folk, the singer has been faced with an unspoken expectation to be political in her material. But even in a brief 30-minute conversation with June, it's evident that her kind of activism is, simply, optimism.
"In an interview for my last record [2017's The Order of Time], I was asked why I don't write protest songs," she recalls. "I said, 'Well, the record that I've written is for beauty.' Why do I have to bend my music for what's happening in the times? Why can't an artist have something they want to share that is just glowing and doesn't have a political purpose?"
Shortly after releasing The Order of Time, June had a conversation with her aunt, who was then running for Congress. "She said, 'Everything's political,'" June remembers. "I thought about that in terms of beauty, and it's true. It is political for you to be hopeful, to be joyful, to see the beauty in this world. It's kind of powerful, and it's super dangerous in a lot of ways."
Even with that in mind, June remained unswayed when it came to her music and her message. The result is The Moon and Stars: Prescriptions for Dreamers, her most ethereal work yet, using sweeping production and echoing vocals to narrate the trials and tribulations of pursuing possibilities. June took what she's learned on her journey and turned it into a poignant collection of songs that she hopes will inspire others to follow their own dreamer's path.
The Moon and Stars marks June's first time stepping behind the boards, as she co-produced the project alongside Jack Splash (Alicia Keys, St. Paul & the Broken Bones). Having more creative control allowed June to delve deeper into her vision as an artist and share her practices, one of those being meditation — a key exercise for any dreamer, in June's mind. She carved out designated moments for listeners to meditate, capping off the album with a 90-second recording of the birdsong outside of her family's Tennessee home. Those thoughtful elements make the record feel as personal as it is inspirational and make June's passion for dreaming big tangible.
The singer's own path came full circle on the fervent lead single "Call Me a Fool," which features Carla Thomas, a '60s icon often referred to as the Queen of Memphis Soul. Thomas also delivers an African proverb, adding an extra layer of wisdom to the album.
"Carla is the fairy godmother of this record," June quips. "It felt like she was passing some of the tools, messages, and secrets that I would need for my journey the rest of the way. Every dreamer has to cross wizards, and they have to meet fairy godmothers."
Working with Thomas reminded June of how her own career has affected those with similar aspirations. "Many of the doors that I have opened as a Black woman in country music, other people are able to walk through," she says. "It makes me fucking joyful because that's the purpose. That's the goal. That we don't have to struggle to be who we are. That we can shine, we can be bright, we can be radiant. That we can be all of the multi genres that we just naturally are and not have to explain it."
As she approaches the release of The Moon and Stars: Prescriptions for Dreamers, June is feeling hopeful about what lies ahead for her and for the world. Political or not, she's just happy to continue putting her version of beauty into the universe. "I don't want to spend much time explaining why it's okay for me to do it," she asserts. "I just want to spend my time doing it."
Valerie June's third album, The Moon and Stars: Prescriptions for Dreamers, is out now.
Words by Taylor Weatherby.