Talkback: Richie Souf
Atlanta-based hip-hop producer Richie Souf talks about learning from Future, the importance of community in music, and the art of repetition.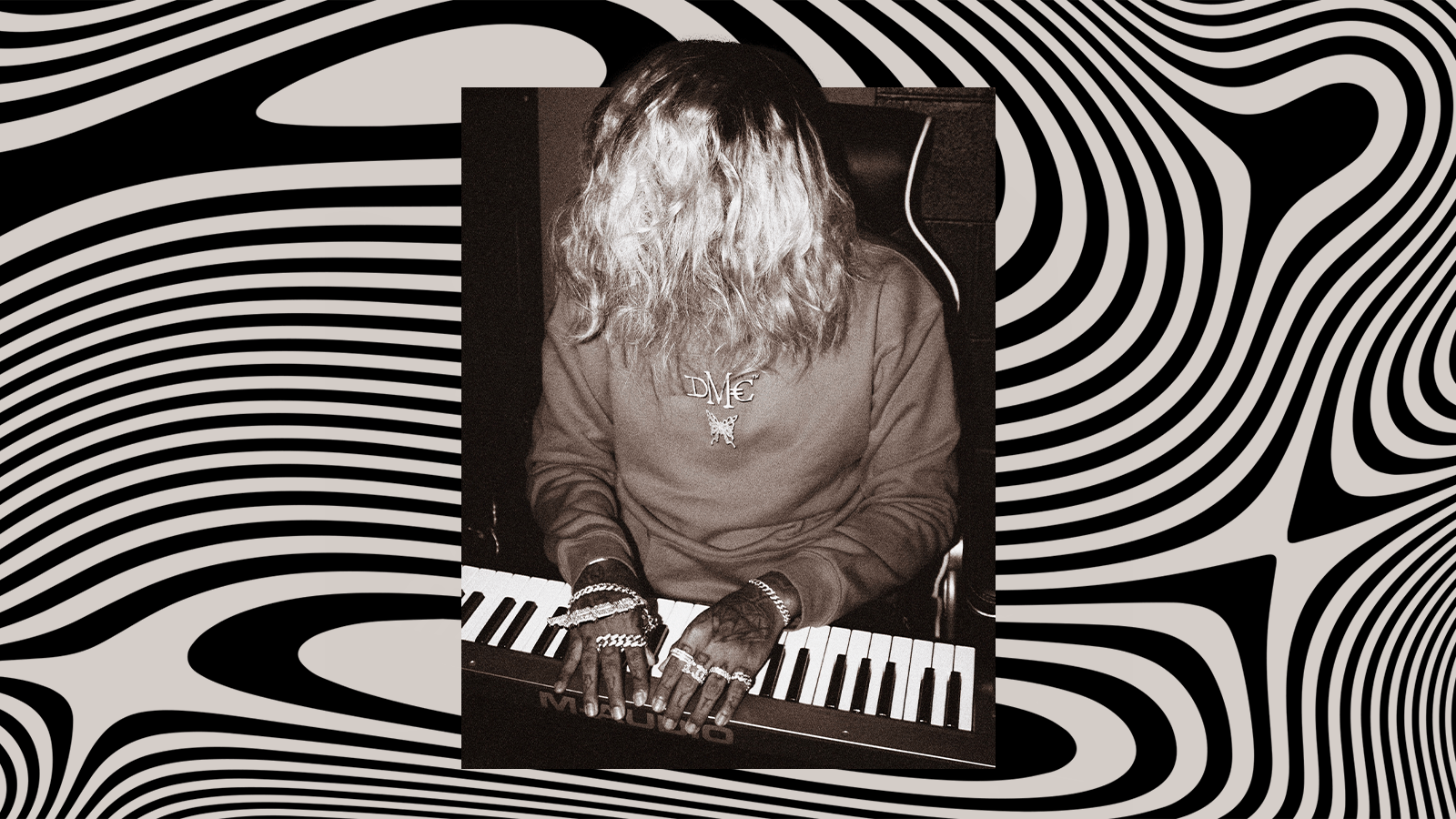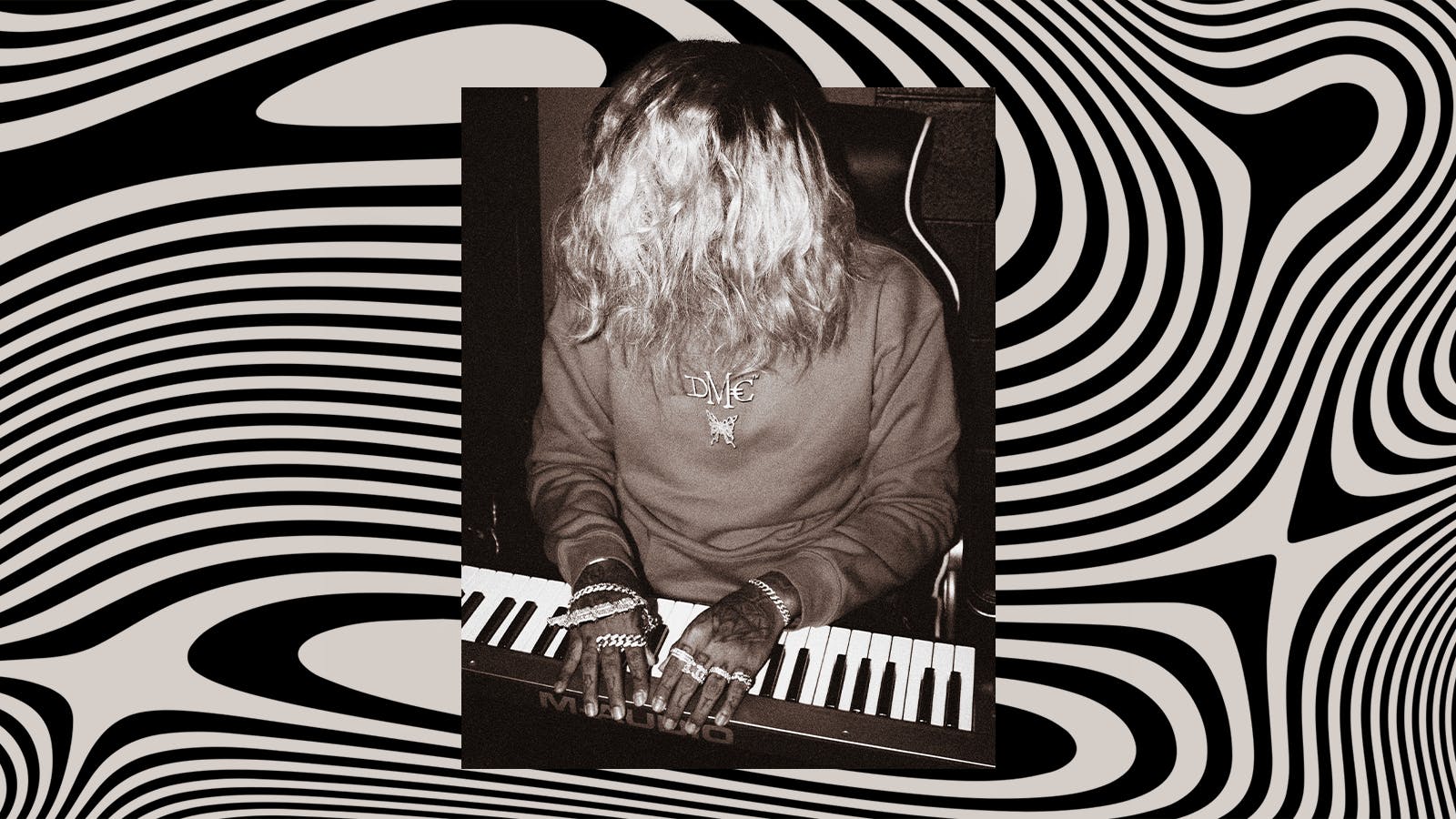 Talkback is an interview series from Output, focusing on the workflows and studio techniques used by musicians in their craft. Up next: Hip-hop producer Richie Souf explains how repetition, trusting your gut, and minimalism are the keys to his creative success.
---
Richie Souf has never had a real job. The South Atlanta-based producer is one of the most in-demand beatmakers in hip-hop, with a permanent place on Future's speed dial and prominent placement on massive records by the likes of Playboi Carti and Gunna. He also never finished high school. But you'd be hard-pressed to find someone who works harder.
"Sharpen the knife daily," he tells us, more than once. "Even if the beats you make are not good, at least you made something. If you make 100 songs, song number 20 might have something new that you didn't know you could do. And then in song number 40, you might find a new way to do the thing you discovered in song number 20."
An impeccable ear also informs Souf's autodidactic process for melody and drum programming. Coupled with a practice that eschews clout-chasing in favor of empathy and humility, he quickly became a go-to producer that some of Atlanta's biggest artists rely on to help capture their vibe. "Rather than thinking, 'How can this person be useful to me?' I approach things thinking, 'How can I become a tool in this person's machine?' If you're going to somebody else's room, you need to figure out how you can be useful to them."
While his name now rings out across the music industry, his face is decidedly more mysterious. Souf keeps it obscured in photos, often preferring to wear his long bleached hair as a mask. It's not too deep — he just enjoys the mystique and thinks others do too. "People appreciate you more when they don't know what you look like because then they have no choice but to listen to your music," he explains.
It seems to be working. He let his music provide his image, and that image is now ubiquitous, with multi-platinum hits and high-profile placements that have made the young producer one of the most exciting talents to come out of a city that has become the capital of hip-hop.
Want to become a prolific artist? Get all of the sounds you need in Arcade — 55,000+ loops, samples, instruments, and counting, with more added every week. Try it free.
Born to Vietnamese and Cambodian parents, Souf's interest in making music was piqued by a film — the 2005 Craig Brewer struggle rap drama Hustle & Flow, which won an Oscar for the Three 6 Mafia banger "It's Hard Out Here for a Pimp." After watching a scene in which a character makes a beat, he immediately knew it was something he wanted to do. And once a family friend gifted him a pirated copy of Fruity Loops (now FL Studio), he had the tools to make it a reality.
His start in the music industry was somewhat humble. He sold beats online in high school through a website called SoundClick, drawn to its community of bedroom producers. He connected, collaborated, and learned from his peers, getting enough of a taste to realize that school was not for him. Just a few years later, he scored placements on hit records by ILoveMakonnen and MADEINTYO, which led Patrick Fagan — Future's former videographer — to slide the Wizard Richie's number.
Connecting with Future would prove to be more important for Souf than just a considerable boost to his visibility. Their collaborations would come to influence not just his style, but his entire philosophy. "It all started when I was with Future," Souf says. "Early on, I would watch how he would do things. I would take longer on beats and try to make them as perfect as possible. But he would just record and then move on." Future's forward-facing approach to making music helped Souf be just a little less precious with his beats.
Raised as a Buddhist, Souf's ability to free himself from attachment to any one song or production has allowed him to continue to grow. "You aren't going to hit all your shots, but you can keep shooting," he explains. "Eventually, you'll get good at shooting. The era that I'm in now is more reflective. But thinking about things doesn't mean it's a long process. I make decisions in a second. 'Do I need this?' No, it sounds good already. Next."
Souf's prolific production style necessitates some practical shortcuts. He says his template — with his tags, transitional effects, and basic structure in place — saves him "20 or 30 seconds" of valuable time accumulated over the hundreds and hundreds of beats he makes, many of which never see the light of day.
With only so many hours in a day, it's crucial he maximize his time and creative energy. His toolkit is lean, which helps him avoid getting lost in the sauce. "A lot of my effects are stock FL Studio plugins, things like delay, reverb, and distortion," he says. "And I'll use Portal or Movement for effects on my melodies. I've been deep diving into Portal. It's super heavy. It's been very useful whenever I want to freak my sounds. I've mostly been working with the presets for now because it can do so much."
Much of the tweaking in his process focuses on the melodies that singing rappers like Future converse with when they drop vocals. "I use a lot of melodic chords to enhance emotion. I'll pull up a vocal sample from Arcade, chop it up, and use it as a melody in the background to add some season to a beat," he says. "I used to add so much more to my beats, so many drums. Nowadays, I just have three or four drums, five if I'm feeling kind of spicy. One or two melodies, some effects, and it's done."
Now that he's an established, multi-platinum producer, Souf hasn't forgotten about the online community that supported him before he got big. He hosts an 11,000-strong Discord server full of kids and aspiring producers that look to him for guidance, support, and encouragement. And, he makes a concerted effort to be a consistent presence.
"Everybody's making music, sharing beats, and getting placements together," he says. "I'm in there every day. You need a person to look up to that talks to you every day." Not so far removed from his own come-up, he understands the value of a mentor, and likes to spread some of his newfound wealth, buying gear and synthesizers for his "kids." "I've seen so much progress in a lot of them, I feel like a proud dad," he says. "I call them my kids. I buy a lot of equipment for them and they're so appreciative."
Souf's success can be partly attributed to a fortuitous alignment of his production style and the prolific nature of contemporary hip-hop, especially in Atlanta; a producer that can churn out hundreds of quality beats is well-equipped to keep up with the blistering pace which artists like Future and Young Thug record. To hang in those rooms requires a rare self-confidence and trust in oneself. No matter what happens, he can make more beats. The next hit is just around the corner. "I've always told myself if I lost it all, I can do this shit again," he says. "Because it's all in my head. All the beats I've ever made are in my head. I can do it again. I can keep creating."
As the tools of production and the aesthetics of popular music have evolved, so have the mechanics of the songwriting process. Quality can be less important than emotion — these days, you don't even have to go into the vocal booth to record. In between dates on grueling touring schedules, artists cut vocals in hotel rooms, mic at the bedside table. Even in the studio, some skip the booth and record vocals in the control room right there at the boards next to the producer and engineer, the feedback direct and instantaneous.
Souf has learned to excel in this dynamic, learning the idiosyncrasies of the artists he works with and adapting to their workflows. He knows better than to worry about grabbing the cleanest vocal. The best take is one that makes you feel something, and that feeling can be captured anywhere. You just have to be ready for it. "If the artist is in that flow, just let it happen," he says. "It doesn't matter where you're at: in a bedroom, in the closet, or on a hotel rooftop. Fuck it. Where you create is where you create."
Words: Matthew Ismael Ruiz
Get yourself a cloud sampler with incredible built-in FX macros. Arcade gets fresh loops and samples every day. Play it today for free.