Talkback: Joan as Police Woman
Joan as Police Woman talks workflow and breaks down songs from her new album with the late Tony Allen in our latest Talkback interview.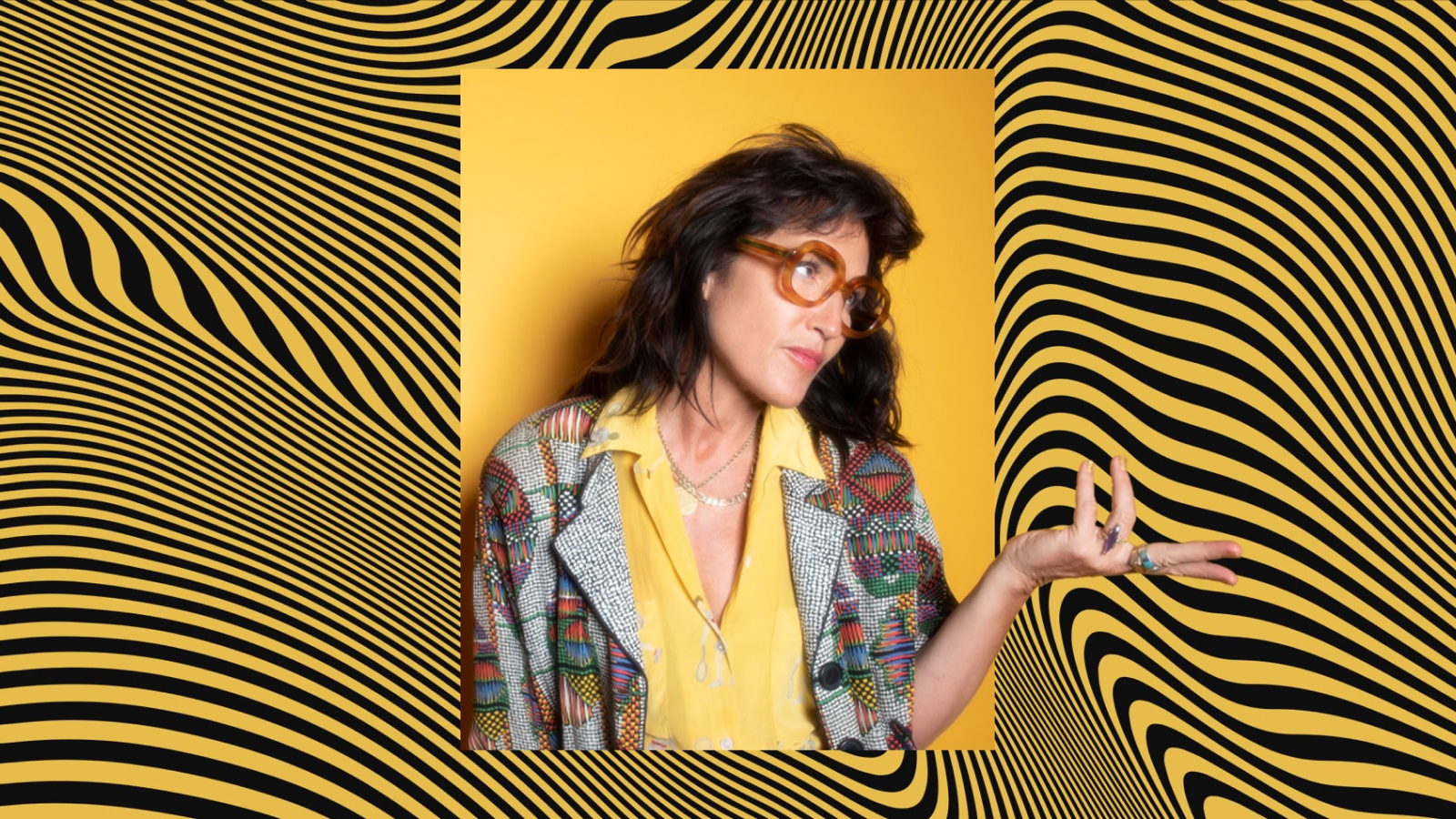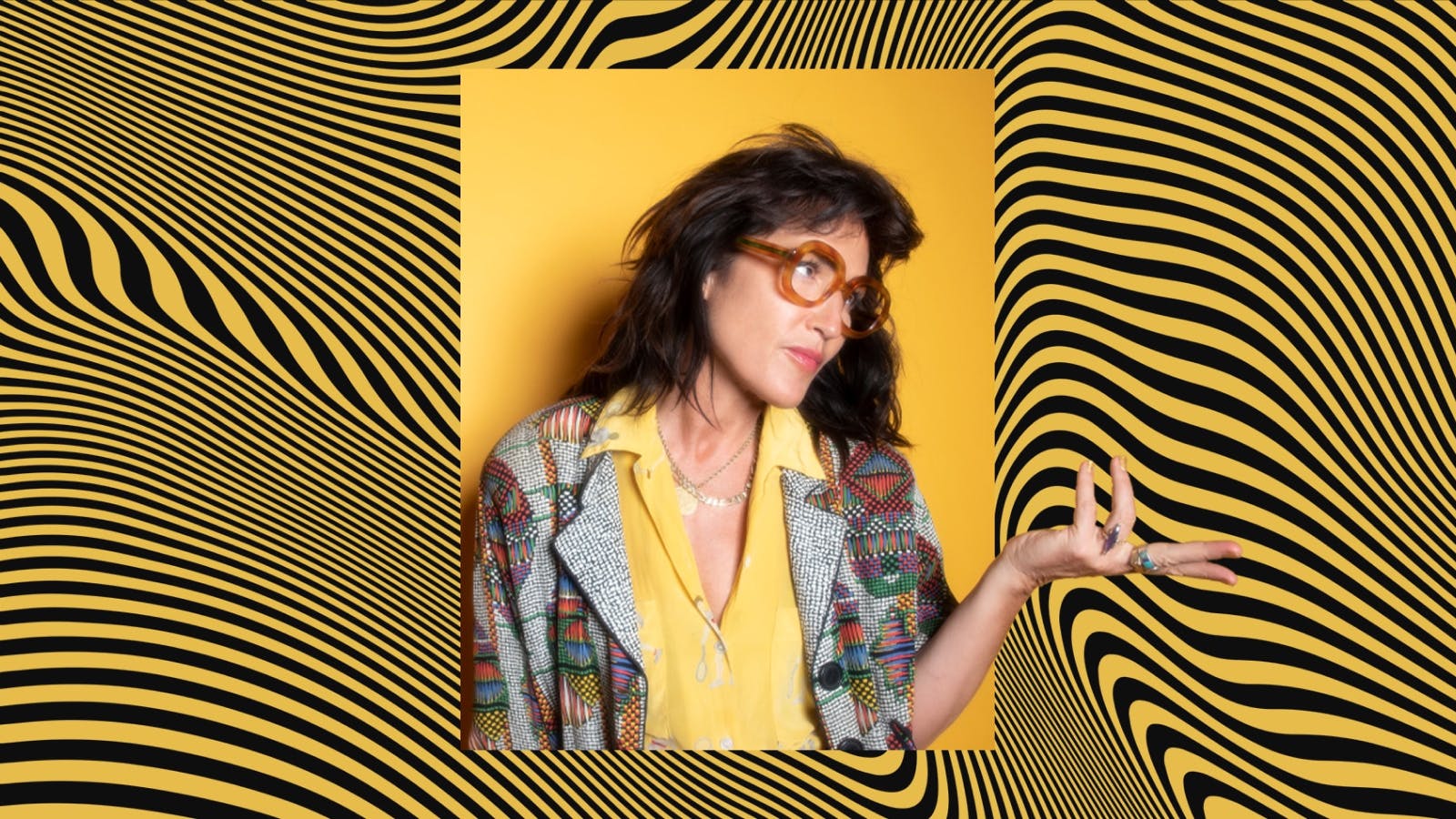 Talkback is an interview series from Output, focusing on the workflows, plugins, and production methods used by musicians in their craft. For this installment: Singer-songwriter Joan as Police Woman on her new album with late Afrobeat legend Tony Allen, The Solution Is Restless.
---
For decades, Joan Wasser — better known as Joan as Police Woman — has released original music, cover albums, and collaborations with dozens of different musicians. But in 2019, the Brooklyn-based singer-songwriter walked into a Paris recording studio to record original, totally improvised music with a bonafide legend: Afrobeat pioneer and Fela Kuti drummer Tony Allen.
Wasser and Allen had known each other for some time, having met while playing in the long-running Africa Express project headed by Damon Albarn. That night in Paris, they were joined by UK bassist and producer Dave Okumu, known for his work with The Invisible and Jessie Ware. An extended jam session ensued; no click, no songs, just feeling it out.
"Ultimately, I wanted to honor [Allen's] ability to play, and that's what we did," Wasser tells Output over Zoom from her Brooklyn apartment. Behind her is a rack of electric guitars; to her side, a homely upright piano. "I told the engineers to just press record and not stop, even if we stopped playing. We'd figure something out, the jam would fall apart, and then we'd get something else going."
When the trio walked out of the session that night, Wasser didn't know what exactly would become of the multi-tracks on her hard drive. The seeds of new songs were there, within the hours of improvisation, but the ideas would need time to grow. Production on the album wouldn't start until the next year, sparked by a tragedy.
In the spring of 2020, as the music world was reeling from the onset of coronavirus, Tony Allen passed away at age 79. Wasser found herself grieving, locked down in New York, with nothing to do. So she cracked open the 2019 sessions and started to write; about the state of the world, about the city, and about her late friend.
The result is The Solution Is Restless, a joint album from the three musicians that also serves as one of Allen's final recordings. It's a remarkable-sounding record, weaving new parts with the original jam sessions to create a unique tapestry of sound, with Allen's drums never far from the forefront.
We spoke with Wasser about how she turned that original recording session into the full album. Read on to learn how she stays focused during production without getting lost in the sauce, what mic she uses to track vocals, and much more.
---
"The Barbarian"
How did you repurpose the original session recordings for this track?
This is one of the simpler ones on the record, in the sense that the track started with two bars of Tony's drumming, looped, and then I wrote a song over it. There's nothing harmonic from the sessions, just the drums.
There was so much audio from the sessions – not only jams, but all kinds of other content – so I knew I was going to be doing tons of editing. Especially since we didn't use a click.
It was really labor-intensive, but when lockdown happened, all I had was time. I was almost glad; I much preferred working on two bars for a day than thinking about how horrible things were.
The vocal tone on this track is very striking. What do you use for recording and processing vocals?
I recorded all the vocals and strings for the album on an SM7B microphone, here in my apartment. I had free rein of the studio [Trout Studio in Brooklyn] where I worked with an engineer, but I'd often continue here once I got home.
I often record at night and that's a certain vibe. When you're closer to sleep, your mind relaxes in a way where you get stuff that you never would otherwise. In terms of plugins, I use all the Soundtoys stuff. Devil-Loc might be on this song, but I can't remember for sure.
Do you ever get lost in all the plugin options out there?
Absolutely. It's just like everything now; there are so many options. I'm more concerned about not getting bogged down. If I spend two hours trying to find the perfect ring modulator or something, I've failed. You've always got to find something close and then keep the creative flow going.
Don't get stuck in a creative rut. Find the exact sounds you need quickly with Arcade — 55,000+ searchable samples at your fingertips.
"Get My Bearings"
How did you end up connecting with Damon Albarn for this song?
"Get My Bearings" was a song I wrote right after I got the call about Tony's death. I knew Tony only a tiny bit in comparison to Damon; he and Tony spent so much of their life working together.
The way both of them spoke to me about the other, they were absolutely family. Damon and Tony were each other's biggest fans; each told me the other changed their life. So I knew that [Damon] had to be on this song.
"Geometry of You"
This arrangement is very intricate. What was the guiding principle?
This song has the most amount of material from the original section. I think we had something like six jams in total, so when I sat down with the audio, I would take eight bars at a time and just experiment. Time shift it, change the key, whatever.
I spent a good amount of time trying to put together some rough forms – take a B-section from here, build out an intro there. It was really like a sculpture, like I had a big chunk of clay and was just slowly chiseling away.
Tony's drum sound hits soft but the performance is so clear and crisp.
I'd never made a record with Tony Allen before, so I wanted to really feature his genius. I can't think of another drummer with more signature than him. You know it's him when you hear it.
There's a thing he used to say: "Don't count on me for time. My job is to just plug into the universe."
"Perfect Shade of Blue"
The lyrics have some moving, lovely imagery. How'd this song come about?
This was one of the last songs I wrote. The template of the song was the skeleton of another song I'd made that wasn't feeling right. At a certain point I thought, "I've got to throw this out," but I wanted to keep the bits I liked.
It can be a head trip when you've already gotten somewhere with a scrap but you want to forge a new path with it. The lyrics are about New York City: the wildness, the hopefulness, the feeling that anything can happen here. It was such a dark time here when I wrote it, so I wanted to remember that feeling.
Demoitis – the feeling of being too attached to an original demo recording – is pretty common. How do you combat that?
Just don't make demos. That initial recording you have? That can be the song.
If it feels right, don't scrap it. Does the demo have parts you don't like? Replace 'em. Just put better shit over it. But if nothing you do to it feels as good as what you already have, then why would you throw it out?