Talkback: Jessy Lanza
DJ and producer Jessy Lanza speaks with Output about her new "DJ-Kicks" mix and her admiration for house divas.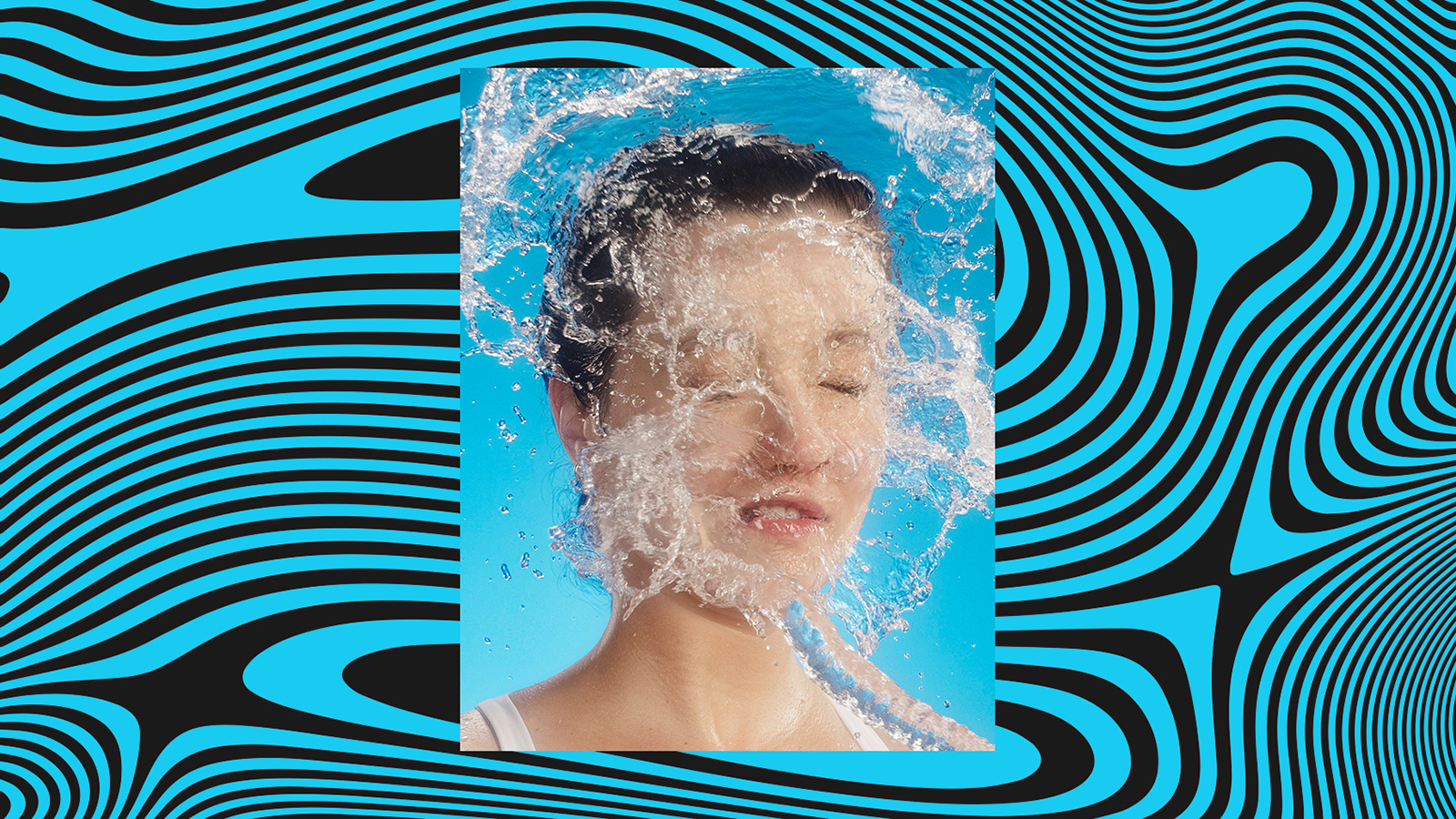 Talkback is an interview series from Output, focusing on the workflows, plugins, and production methods used by musicians in their craft. For this installment, we speak with Jessy Lanza about her new "DJ-Kicks" mix, FM synthesis, and more.
---
Jessy Lanza is telling Output about the treehouse where she made music over the past year and a half. Located in her mother-in-law's yard — "it's basically like a little cabin" — the sparse room turned into a studio hideaway for the producer and songwriter, tucked away in the suburbs.
This is where Lanza recorded her new entry in the long-running DJ-Kicks mix series, layering her vocals across an eclectic selection of drum and percussion-forward dance music. The new mix also features two new Jessy Lanza tracks: "Seven 55," with fellow Hyberdub artist Loraine James, and "Wet x3" featuring San Francisco's Taraval.
"I always start with the drums because that's where I have the most fun," Lanza says. "It's such an obvious thing to have fun while you're making music. But people can get so pissed, and I feel like bitterness comes through the music rather than fun. So it's nice to be reminded: Oh yeah, this is meant to be fun. This makes me feel good."
Though she's been separated from the bulk of her keyboards since the beginning of the pandemic, Lanza keeps some essentials at hand in her new digs: the Pioneer Toraiz SP-16, the Moog Sound Studio, a desktop Sequential Circuits Prophet module, and of course, her Pioneer CDJs.
Speaking to us weeks before beginning her first tour back opening for Caribou, Jessy Lanza chats about her new music, songs from her 2020 studio album All the Time, FM synthesis, singing on her new DJ-Kicks mix, and more.
---
"Seven 55"
How did you and Loraine James first link up?
We met through the label. She told me she was a fan and I'm a huge fan of hers. The last show I actually played in the UK was with her, on the same night that Trump tweeted out that he was closing the borders and everybody scrambled.
I had "Seven 55" as a track I was working on but I just couldn't finish it. I sent it to Loraine and she really brought it back to life. She infused new energy into the song with all the really strange vocal manipulations going on in the background.
The best thing about Loraine is that she's unpretentious. Like: "Oh yeah, I use this free VST, I just do shit on my laptop." She doesn't hide behind super fancy gear or anything like that.
Where does the title come from?
I really liked that Vince Staples song "745" [from 2017's Big Fish Theory] — such a great track, really amazing bassline. That whole record was so good.
"Lick in Heaven"
What impulses do you follow when building out a song?
Usually, the faster it comes, the better it's going. A lot of the time, the next step comes from sitting there, listening to something, and being honest with myself about whether the song has good energy or not. I'm very motivated to hold on to that feeling and finish it as quickly as possible.
Do you remember what you used for the bassline?
It was recorded with a Roland SH-101. I first had that bassline, and the hook, but I knew it wasn't finished, so I brought it to Jeremy [Greenspan, producer and collaborator] because I was super excited about it.
"Face"
Finishing the last 10 to 15 percent of a track can be a challenge. How do you know when something is complete?
I think it just comes with listening to it, over and over again. Like on "Face," for instance, Jeremy did a lot of passes with his modular setup to get all these weird, wonky sounds. When we were mixing, we realized together which sounds were doing too much and edited out anything unnecessary. It's a lot easier to finish things when you have a partner.
How would you describe the sound palette on "Face"?
It's a lot of layers — samples, modular sounds, analog synthesizer passes. Jeremy also has some pretty unique synths in his collection, like the Waldorf Microwave. We also used a lot of Yamaha DX7 on this song, and throughout All the Time.
When you're working with FM synthesis, a lot of the sound is overtone, so it helps to carve some space out for those kinds of classic, twinkly Yamaha DX7 piano sounds.
Want to dive in further? Check out this breakdown from Boys Noize about his creative process here.
"Over and Over"
At what point do lyrics enter your creative process?
Usually, the lyrics will come with the hook — I'll think of both at the same time. I'm always really inspired by groups like the B. B. & Q. Band and other R&B bands from the early '80s. Take a song like "Ricochet," for example. It's all about that title phrase in the hook. There's a full song there, but really it's in service of the refrain. I think striking that balance is tricky in dance music.
How do you view your voice in the context of your music?
I've always admired divas, people with a crazy voice and the confidence to come out and sing without hiding behind their keyboard. I don't really feel like that, but I wish that I could.
I think I try to act that out in my studio, in my songs. My voice is the anchor in my work because that's how I feel. That's how I approached the DJ-Kicks mix, and it's why it was important for me to sing throughout the mix and tie it together because I wanted to do something that was unique to me.
Find perfect, one-of-a-kind vocals for your own tracks with ARCADE. Get 30 days free, right now.