SXSW 2022: The Bedroom Music Producer Takeover
TOKiMONSTA joins Output CEO Gregg Lehrman, Editorial Director Dani Deahl, and Native Instruments' Mahtab Neptune to chat about the future of bedroom producers.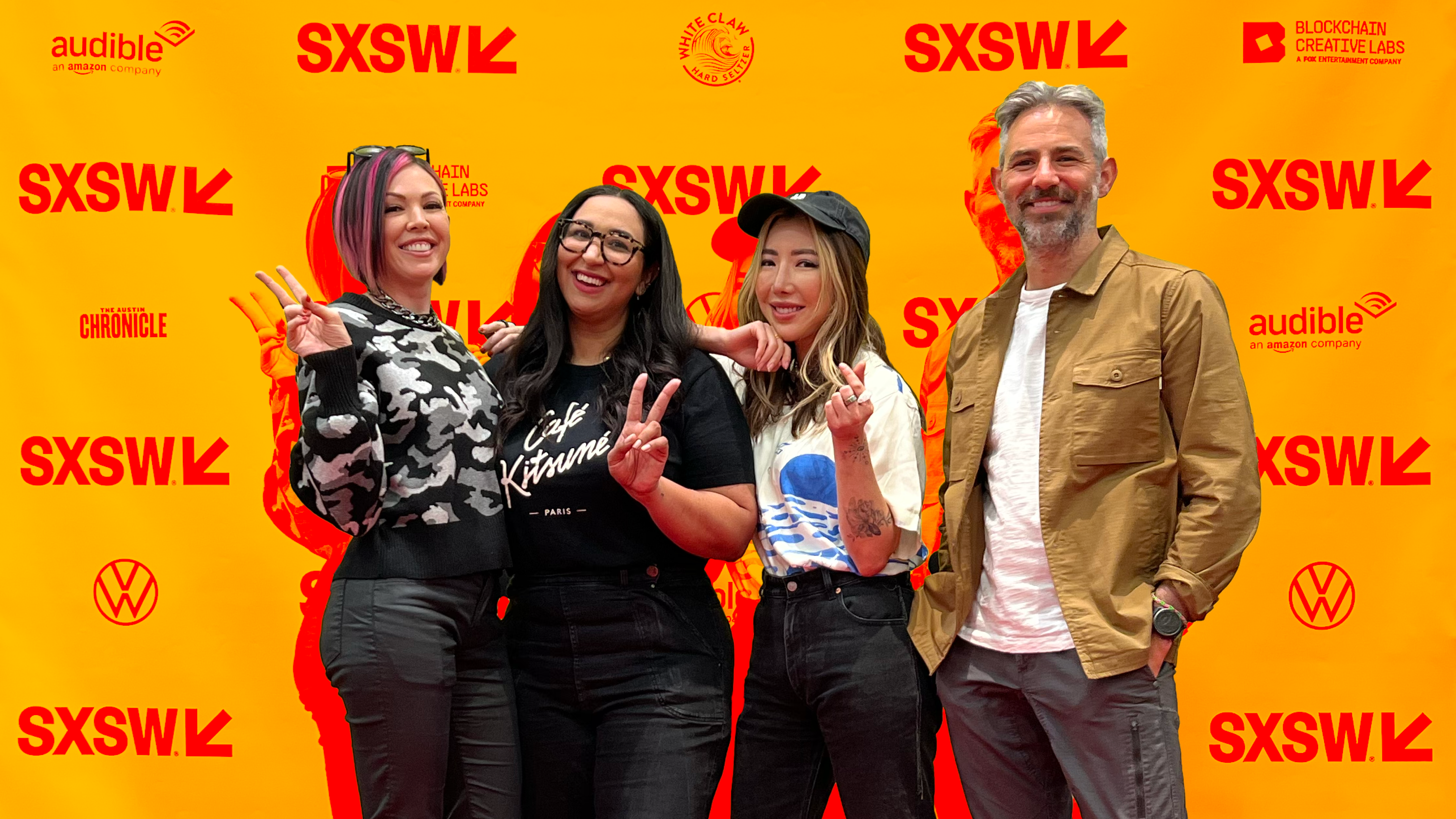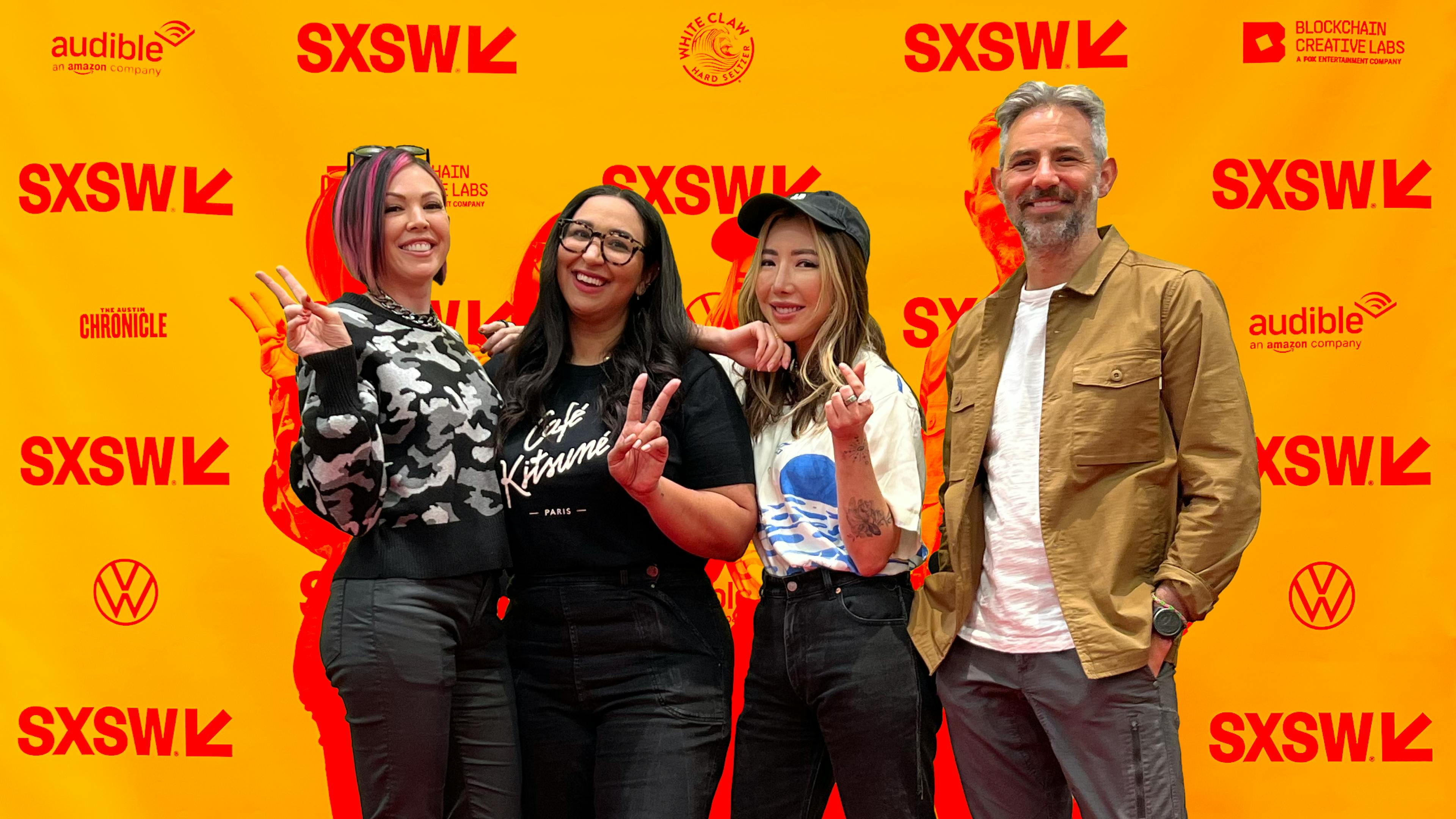 This year, the Output Team returned to SXSW for a panel called The Bedroom Music Producer Takeover. The conversation set out to take a real look at the state of the term "bedroom producer." It perfectly describes the now-ubiquitous and accessible nature of music production — after all, even basic laptops can produce professional beats now.
But why is "bedroom producer" sometimes used disparagingly, and what explains the perception around "bedroom producers," even as they rack up streams and Grammy wins? How has this new paradigm of democratized music changed how music fans perceive music?
Output Editorial Director Dani Deahl sat down in Austin, Texas, with Los Angeles-based beat producer TOKiMONSTA, Native Instruments' Global Head of Regional Marketing Mahtab Neptune, and Output founder/CEO Gregg Lehrman to get to the bottom of things.
This conversation has been condensed and edited for clarity.
When it comes to the term "bedroom producer," do you think there's a difference between reality and how the media portrays it?
TOKiMONSTA: For at least the first five years of my professional career as a musician, my mother thought that I played in bars as background music. For her, "bedroom producer" didn't translate into a viable career.
I think a lot of people hear "bedroom producer" and think: unprofessional, not pro, low quality. But ironically, I think bedroom producing has led to aesthetics that people enjoy, like lo-fi hip-hop. It's shifting, because so many people are making music at this point. There's so much power in the producer, more than ever before. You can see that with the rise of electronic music. Just the fact that anyone knows a producer's name! Back in the day, maybe you might know Timbaland or Dr. Dre, but what about everyone else? People are becoming very well acquainted with the idea of creating on your own terms, and being proud of what you make.
Gregg Lehrman: I think if you're critical of people making music in their bedroom at this point, you're detached from music. We've all been making music in our bedrooms for 20 years now. The artists that have seen success through that have proven that it doesn't matter what tools or technology you have.
The fact is, we can make amazing music at home with tools that don't cost hundreds of thousands of dollars. We can do it with a laptop and a decent microphone and a decent A/D converter.
Get the sounds you hear in your head: Arcade comes with over 55,000 royalty-free one-shots and loops — try it free.
What does it mean that music is "democratized?" What parts of the process have actually been democratized for artists?
Mahtab Neptune: Back in the day, all of the songs that you heard on the radio were made by a very small group of people, and it was hard to get into that space. Thanks to companies like Native Instruments and Output, and the power of the internet, there is more peer-to-peer education. You don't need a fancy studio.
The new paradigm doesn't see genre, or genres. It doesn't matter who you are. Lil Nas X bought his beat for $30 on BeatStars, and look at him now. A&Rs have to go into these niches and find new artists. I think this is the democratization of music — anyone who wants to make music can make music.
Lehrman: Anybody can now put their music up on Spotify or Apple Music. Making distribution available to everyone changed the game as far as making and releasing music without a degree from a music school. You don't need a fortune; you don't need special things that other people don't have.
The ability to create anywhere is very empowering. What are other ways that you think artists are empowered now, as opposed to a generation ago?
TOKiMONSTA: I've been doing this for a while and with the generation out right now there are so many talented, wonderful women making music, especially in more technical roles like engineering and producing. When I was making beats in college, there was no one I could look up to.
It's an example where representation really matters. If you see someone that looks like you, then it makes you feel like you can. Across the board, even just within the subgroup of bedroom producers, it helps to see someone do it big. It helps a lot.
Neptune: What blows my mind is you can literally do everything on your phone. You can record vocals, you can make beats, you can master, you can upload to a platform, and you can cash out. Anyone can do it. I think that's why we're seeing such an amazing and beautiful wave of new creators entering the game.
Pro-quality sounds aren't just for pros. Get all of the loops, samples, and instruments you'll ever need in Arcade. Try it free.
How do you think that the tools that are available for bedroom producers today will shape the next generation of musicians?
TOKiMONSTA: I hope that the tools companies are developing make us feel more creative and more involved. A lot of these plugins that existed many years ago had really confusing UI. They were mostly modeled after analog gear. Newer plugins increasingly feel like they were designed for a new generation, and I like that. And that goes back to the democratization of music. It doesn't feel like when I opened Reason in 10th grade and was shot straight down.
Lehrman: One of the things we're starting to really think about is how does machine learning and AI impact a company like ours? We've said we're never going to be an AI music creation company. But we would like AI and machine learning to help you find sounds faster. We want more people to get to that goosebump moment. How many times have you sat there clicking through presets for hours? We can help you find things quicker. I think that helps.
Neptune: I foresee more collaboration. Bedroom production can be very isolating. It's you and your room. Especially during this COVID era where we were very alone.
Lehrman: We have the ability to work with musicians that we couldn't work with previously. And we have access to really see how people work. There's this concept that musicians have secrets, and they don't want to share their tricks. But I actually think people are totally okay sharing them, because creative work isn't about one trick. It's about putting your heart and soul into it all.
The biggest change for me is the access to education on YouTube and Twitch and everything else. If I was starting out now, I think I could get up to speed a lot faster from a production standpoint.
Neptune: Because of the internet, there are a lot more platforms where you can upload your music and get feedback from your peers and not see internet trolls which is mind-blowing. Musicians are a tribe. I want to see so much more of this. Go out on Twitch and wild out and see what happens.