It is our pride & joy to know Platform is making your studio a happier place. From makeshift bedrooms to the Brooklyn headquarters at Genius, we've been spotting you and your Platform desks in action!
Share your studio set ups with us! Tag @output to show us how you #LoveYourStudio!
---
@Ludacris
If you gotta kn-kn-kn-know what-what @ludacris' fantasy workspace looks like… it's got our Platform studio desk decked out in white!
Genius x A-Trak
Platform holding it down with producer A-Trak deconstructing "Believe" featuring Quavo and Lil Yachty at Genius HQ.
6IX
Logic's in-house producer, 6ix aka Arjun Ivatury, spotted behind the scenes with his Platform talking about their triple gold certified album.
📀📀📀A post shared by 6ix (@6ixvmg) on
@jsizzlesuthie
The full spread by the VP of Hardware at Output and the man behind the Platform desk.
@mikeymargott
Master & apprentice at play. Platform looking like a natural in the studio with Mikey Margott, the bassist of @thenbhd.
@ihultquist & @drumandlace
We adore composer duo Ian & Sofia Hultquist's set up in their cozy Little Twig Studio. Such a clever move to fit their NI Komplete Kontrol S88 keyboard on a K&M Omega stand.
@chrisbaummusic
If teleportation were possible, this flush studio is where you would find us.
@akuratyde
The light hitting Platform desk in Kodiak desk just right.
---
Platform made it to Europe! Order yours today before we run out.
---
@josiahbell
Producer Josiah Bell's home set up in Los Angeles is the real deal. Watch his 🔥 performance for our Artist Additions with Neon Strings from this gorgeous studio here.
@peterkimberly
Customer, Peter Kim, was so stoked on getting his Platform that he drew a sketch up of his set up while it was on its way. See how it all turned out!
Before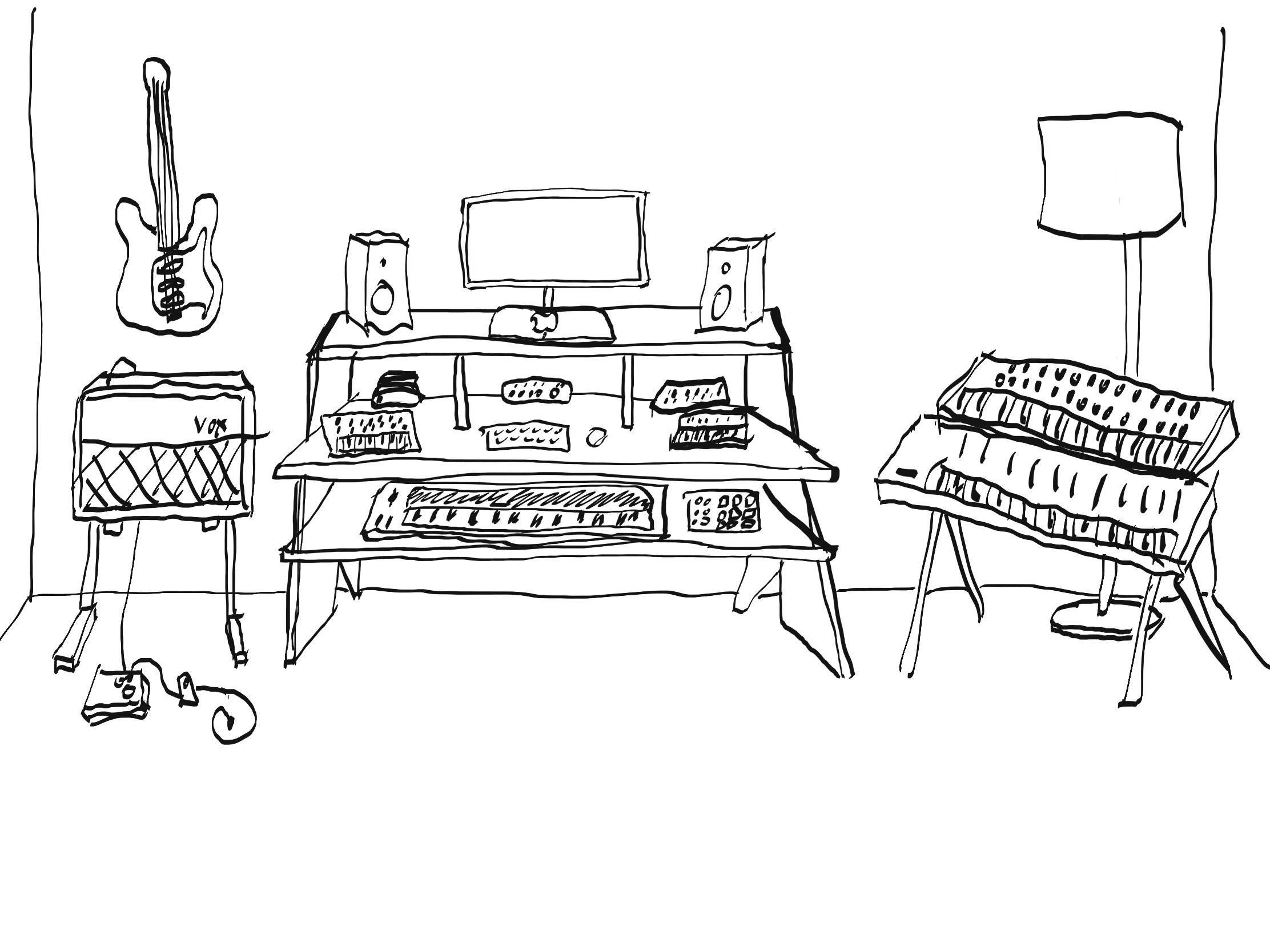 vs. After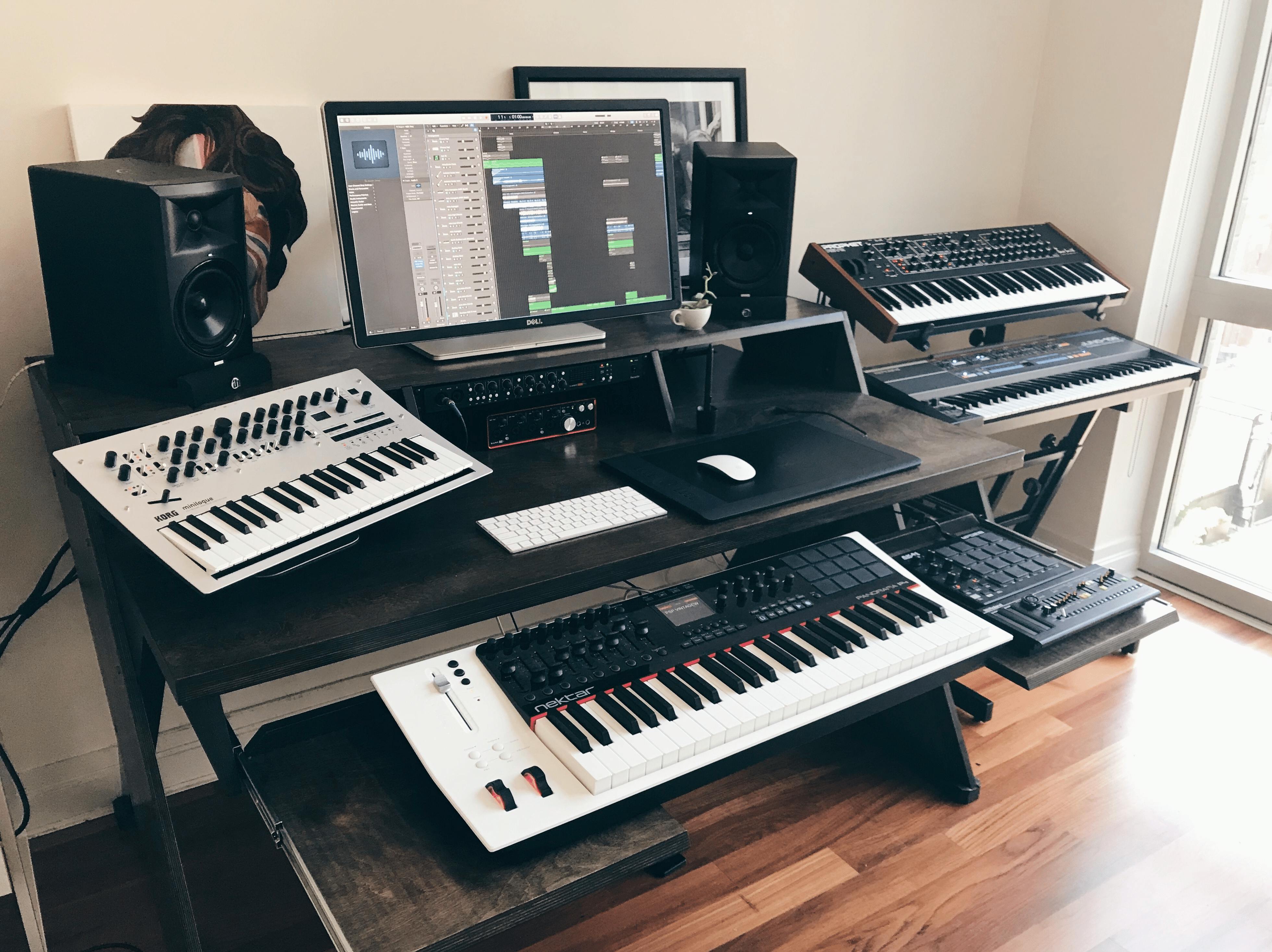 ---
Still deciding on which studio desk is best for you? We've made a whole list of our favorites at various price ranges for you to check out here.
---
@bobbyduracel
The 3 rack bays should clear up some space for all your crates.
@davemacarone
Everyone could use a little hand here or there. Good thing Dave hired a super skilled team of builders for his assembly. Easy!

@ryan_classe
Looks like we're gonna have to make an R2D-tour of this stellar set up.
@themichael360
A little bit of sunshine and a green thumb make this set up lively and fresh.
@edfstudiosinc
You've got a lot of real estate on this desk so feel free to double up your monitors on the top shelf!
@preshure_
We live for your feedback and love seeing happy campers when their studios are all set.