Staying in the Creative Flow with Ricky Tinez: Resample, Track, Flip, Repeat
Producer Ricky Tinez demonstrates how he uses Arcade to stay in the creative flow via a streamlined workflow for resampling and reimagining sounds.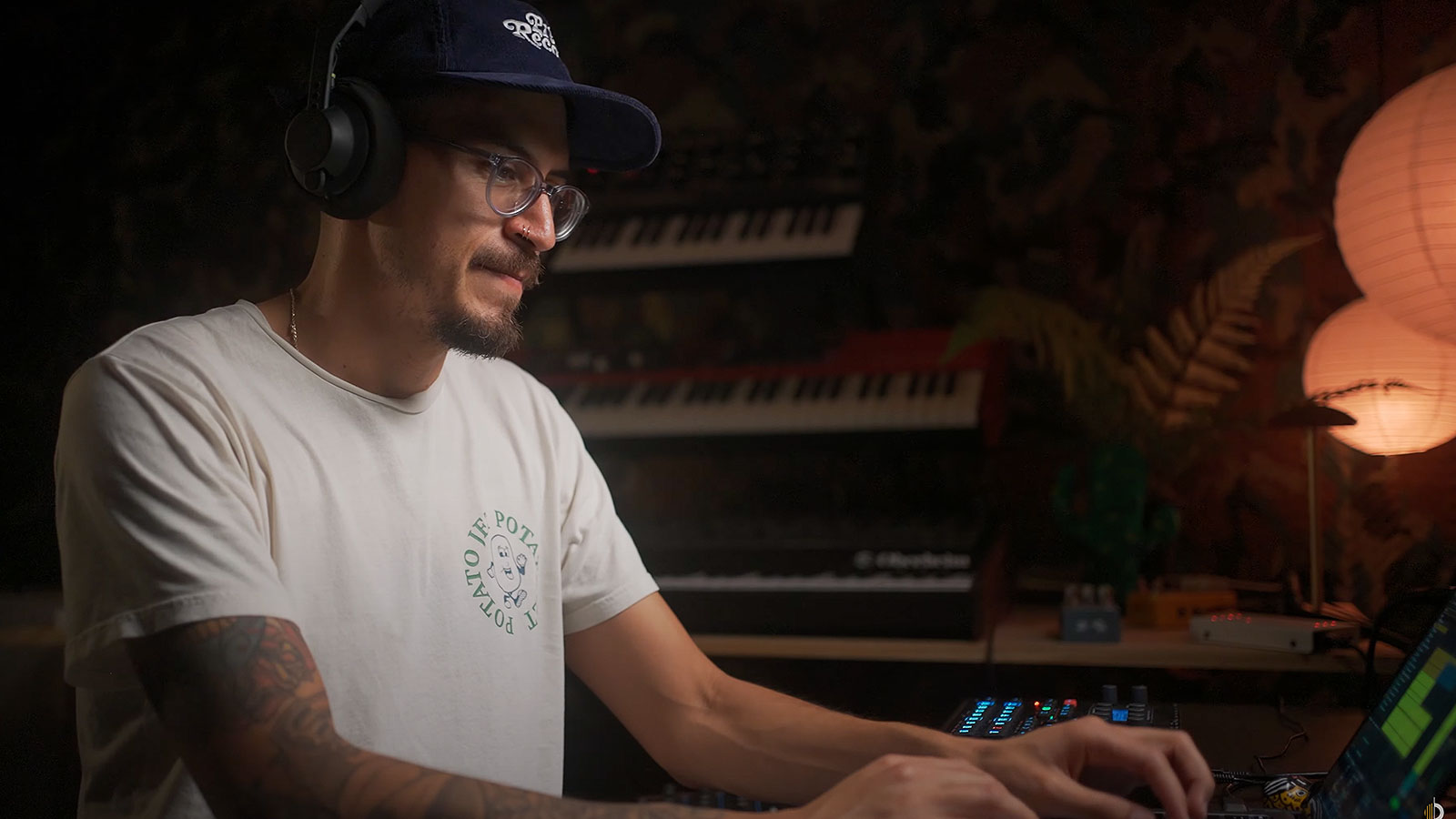 Ricky Tinez is an artist, technologist and educator whose deep house sounds spin on dance floors across the world. Inspired by raw warehouse beats and ear-catching textures—his tracks spring from a virtuosic understanding of modular synths, classic MPCs, and future-forward software and production techniques. He's widely known for his YouTube channel where viewers can get a glimpse of his process, as well as his unique tools and workflows. As a connoisseur of cutting-edge music tech, Tinez explores the latest and greatest boutique gear, often pairing it with his favorite studio go-to's. 
We invited Ricky Tinez to check out Arcade and show off how he uses it to stay in the creative flow. He demonstrates how the modifier keys can quickly flip a sample—streamlining what can often be a more complicated process—as he fills out a track he made using the Elektron Syntakt in Ableton Live with a variety of sounds and textures that he creates on-the-fly.
Tinez's general Arcade technique is to "Resample, Track, Flip, Repeat". Basically, he finds a sound that he likes, records it as audio while using the various modifier keys to warp it, then further deconstructs it by chopping it up and placing it within his beat. He goes through this process several times with pads, drums, and textures—allowing this improvisatory workflow to inspire creative ideas and ultimately lead to a solid foundation for a new track.
For more ways to use Arcade, subscribe to our YouTube channel, and make sure to check out Ricky Tinez's other videos, including this one below where he shares his first impressions of Arcade's house-inspired Line, Warehouse.