Get To Know the Women Who Power Output
Overall, women only make up five percent of the music tech industry, but not at Output! Get to know nine women who bring our tools to life.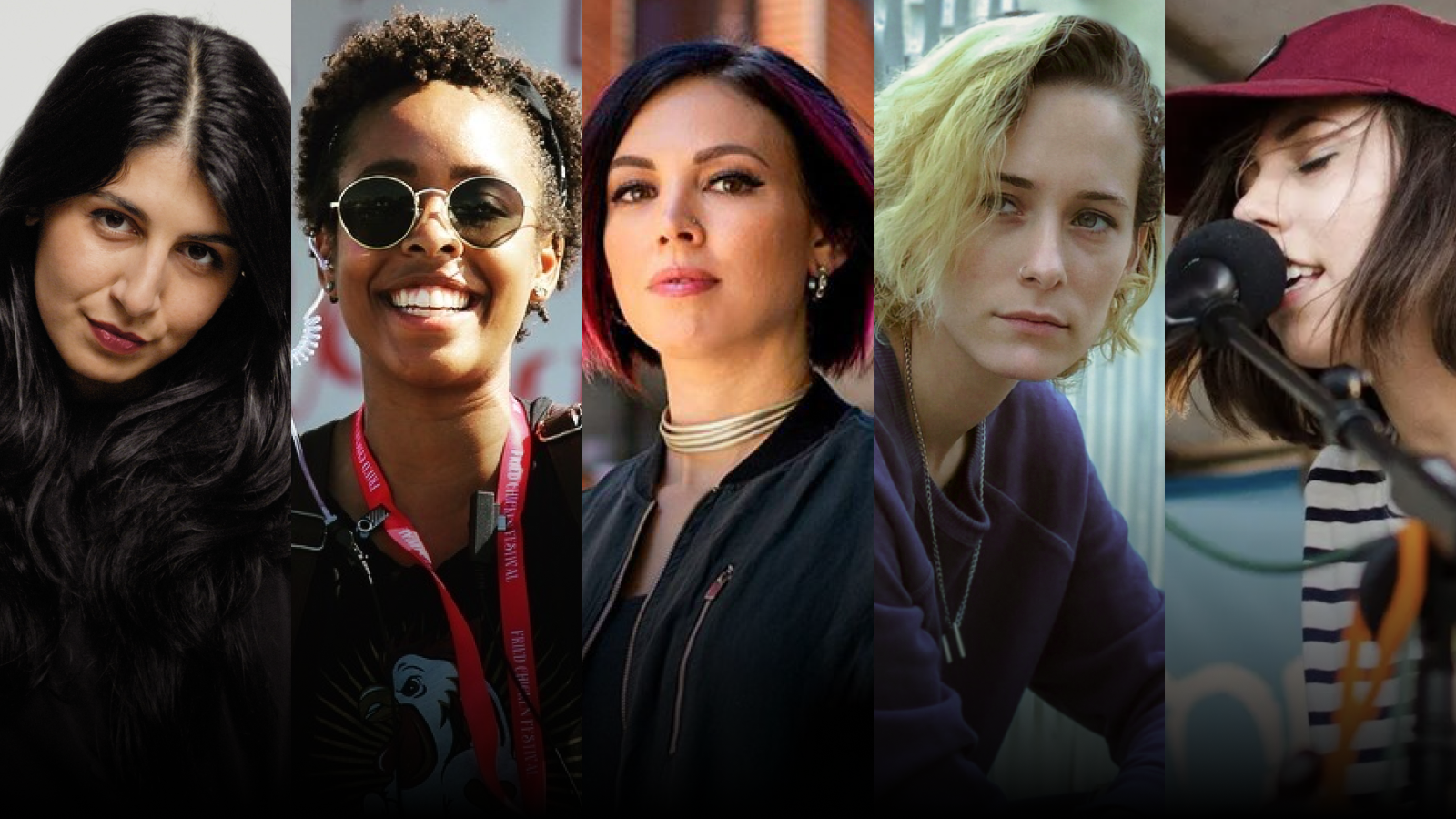 It's Women's History Month and to celebrate, we're putting the spotlight on some of the amazing women of Output. Overall, women only make up five percent of the music tech industry, but not at Output! From engineering to audio coordination to executive roles, women play a big role in Output's success.
Below, get to know nine of the women at Output who help bring our sounds and tools to life. Learn how they got their start in music and tech, which women in music they admire, and what advice they have for other women who want to break into the industry. (Bonus — most also make music and shared tracks!)
Paige Coley, Audio Quality Control Lead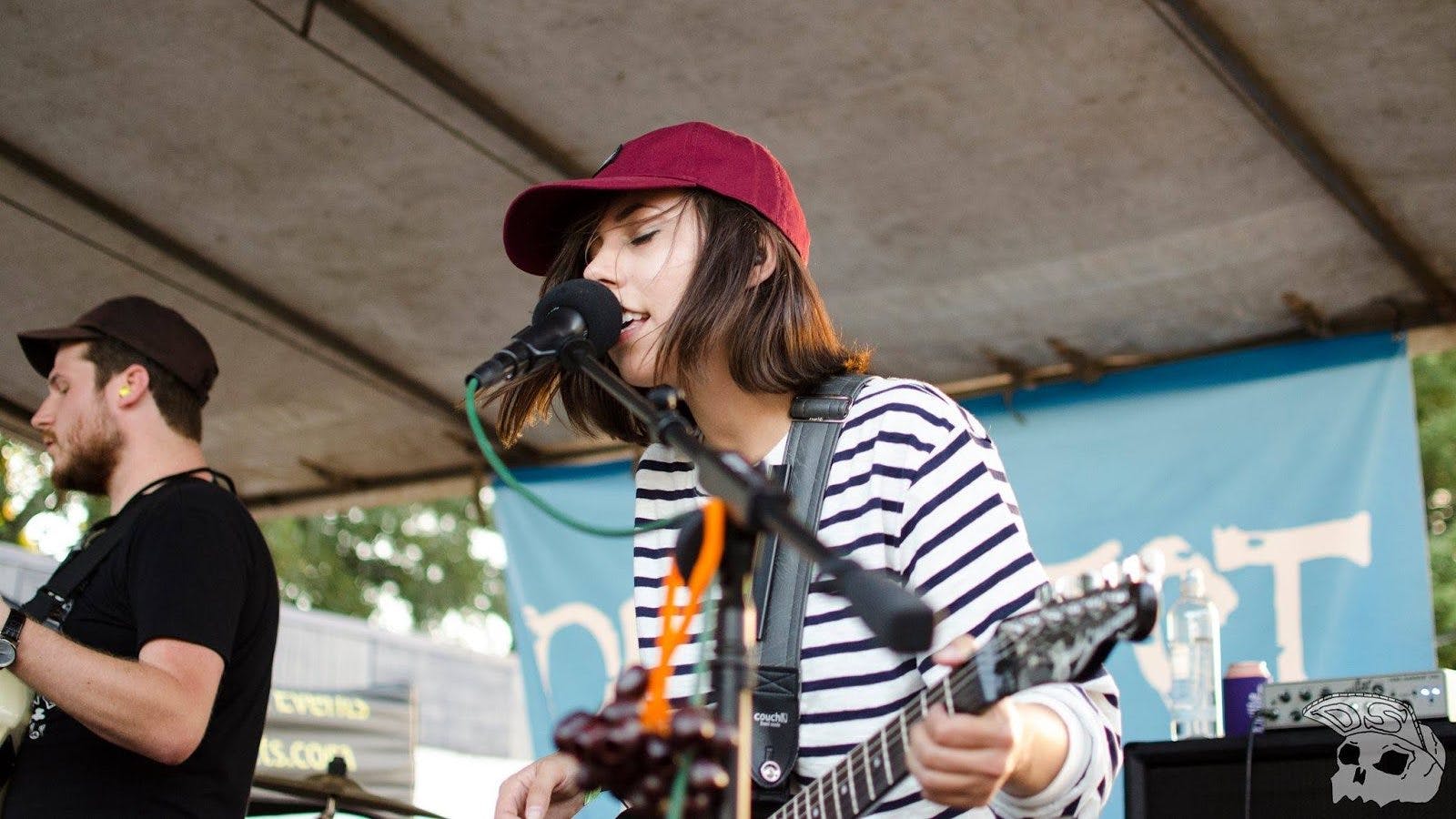 How did you get interested in music and tech?
I decided at age 14 that I wanted to work behind the scenes in the making of music or with audio — as soon as I found out it was a job. I was into melodic post-hardcore and went to shows often. I had to know how to make recorded music sound great just like in the records I was listening to. I received a four-track recorder and a guitar as birthday and Christmas gifts from my dad — that was the beginning!
What achievement are you most proud of?
To be honest, I don't let myself get too proud of anything. I teach audio at a college and I'm proud of my students. I'm a little proud of my band, Kinder Than Wolves. A lot of care has gone into that project.
Do you have advice for women who want a career in music and tech?
Do it, please! Every woman I've known who enters the music/tech field and sticks with it does so well! I am always looking for more diverse candidates to recommend for gigs and there are never enough!
Do you make music?
I'm in a band called Kinder Than Wolves. It's been a hot minute, but we're releasing some new stuff this year! I primarily use Pro Tools and Ableton Live as DAWs, and I frequently use iZotope RX in my work at Output. My best studio tip is to master the art of drum recording and mixing. Once you've done that, everything else seems like cake.
Which women in music do you admire?
All of them! And not just the musicians and audio techs. A lot of women are responsible for the marketing and grassroots promotion of artists. I'd like to take this opportunity to shout out some projects I admire!
Angry Grrrl Music of the Indie Rock Persuasion is a podcast hosted by the relentlessly supportive Amanda Starling. The Women's Audio Mission is changing the face of sound by training and supporting women and girls in the audio discipline. Girls Behind the Rock Show provides empowering and meaningful opportunities for people of marginalized genders pursuing a career in the music industry.
---
Joey Ng, VP of Marketing
How did you get interested in music and tech?
Prior to joining Output, I was working at a Silicon Valley-backed start-up having spent over a decade in fashion and advertising. As soon as the workday was done, I'd immerse myself in the music scene of New York City. I was seeing multiple shows every night, managing a band, and also working overtime as a consultant for Red Bull Music Academy, Brooklyn Electronic Music Festival, OWSLA, Fool's Gold, etc. When Gregg, Output's CEO, reached out to me on LinkedIn asking if I wanted a job here I thought it was the perfect opportunity to couple my experience in marketing and tech with my love of music!
What achievement are you most proud of?
I breastfed my son for 22 months. I know it's not a decision that every parent can or chooses to make, but it's by far the most challenging thing I'd ever done physically and emotionally. The fact that women can sustain another human life with our bodies blows my mind.
Do you have advice for women who want a career in music and tech?
Just start. You don't need anyone's permission or a full-time salaried job to start building a portfolio and experience in the music tech field (or any field for that matter). It always helps to have a background in both music and tech, even if your experience isn't at the intersection of the two. If you can brush up on coding or music production skills after hours, do that. If you're trying to transition from another industry, find side gigs or create your own projects to demonstrate how your current experience would apply to the music tech company of your dreams.
What motivates you?
I used to purely be motivated by monetary success. In my 20s, I bought into a very toxic hustle-at-all-costs mentality. I hit my six-figure salary goal very young and burnt out just as quickly. My personal life was a mess and I was also subsequently diagnosed with cPTSD.
At 35, as a wife and mother, my perspective has completely changed. Now, my motivation is to build a happy and healthy family life and to advocate for marginalized groups so that we all feel less alone. I want to be an advocate for musicians, for womxn, for parents, for the Autistic community, for Asian-Americans, and all other BIPOC because I see you. I am one of you.
Do you make music?
I'm a singer and classically-trained pianist. Honestly, my favorite tool is the Voice Memos app on my iPhone. You never know when an idea might come bursting through and love that I can record a snippet from anywhere with the app. At home, I have a Roland F-140 digital piano because it's compact and with headphones plugged in, won't wake the baby.
How are you changing the landscape for women in music and tech?
Until last month, I was the only woman on the Output leadership team. I'm used to being the only woman — let alone the only woman of color — in every room that I step into. So, I absolutely take it as a personal mission to even the score in the music and tech industry.
We started with just two female-identifying staff members and now we have 13. It's no surprise that half of us are in my department because women hire other women. We have to go out of our way to recruit diverse talent, let them know a career in music tech exists, and then show that you can thrive here.
The idea that music tech can have equal gender representation shouldn't be this outlandish idea and yet so many companies fall so short. Just hire womxn, hire LGBTQIAA+ folx, hire neurodivergent and differently-abled people, hire BIPOC. It's not fucking hard.
P.S. We're hiring at Output.
---
Rachel Larralde, Quality Assurance Lead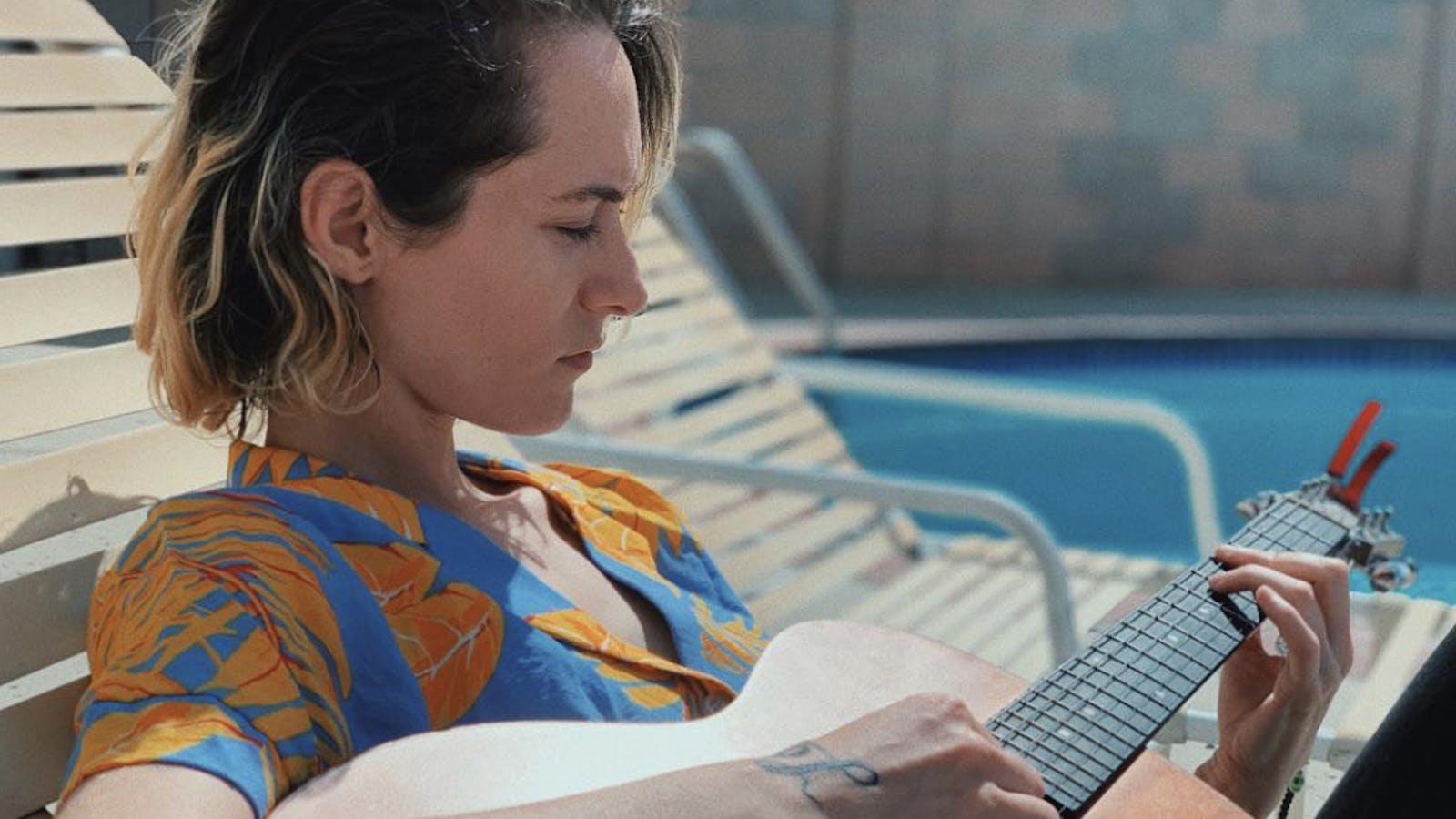 How did you get interested in music and tech?
I studied music my whole life and was always fascinated by technology but didn't know it could be a real job until I found out about Output!
What achievement are you most proud of?
Putting myself through college on my own to study music production when my family couldn't afford it was a big leap, especially in the middle of starting a career in journalism and moving to a new state. It was tough for a while but it paid off in the end and it was a great learning experience.
Do you have advice for women who want a career in music and tech?
Network! Putting yourself out there and going for it is the best way to start. Share your work and reach out to people you look up to. Keep asking questions and stay consistent.
Do you make music?
As a singer-songwriter and producer, I release music as RVCHL. I love using Arcade to come up with song ideas — it's a very powerful tool! I used it a lot in my latest song "Ghost."
Which women in music do you admire?
Ella Fitzgerald, Aretha Franklin, and Dolly Parton.
---
Jennifer Hsu, Software Engineer
How did you get interested in music and tech?
As an undergraduate, I thought I had to major in something "practical," so I majored in computer science and cognitive science, even though I really wanted to go deep with music. One of the electives for my majors was an introduction to music and technology. It seemed interesting, so I signed up for it. I got my first taste of Max/MSP and then fell hard into music and tech. I ended up getting a master's in music, science, and technology and then a PhD in computer music.
What achievement are you most proud of?
It's not the projects that I've completed, the papers that I've written, or the degrees that I've earned that I'm most proud of. I'm most proud of learning to trust my gut feeling because that's what got me to go into this field even when others told me not to. This self-trust is also what helps me create and release music.
Do you have advice for women who want a career in music and tech?
Go for it! You can do it! And also, if you're interested in getting into the audio software engineering side of things, feel free to reach out to me on Instagram. I'd love to share my experiences to help other women get into music and tech.
Do you make music?
I write songs, produce, and sing. I use Ableton Live and of course a bunch of Output software! I'm also a big fan of plugins by Goodhertz and SoundToys. Here's a song that I collaborated on with my buddy Reyrzy. I worked on the vocals for it, and he did an amazing job on the production!
Which women in music do you admire?
TOKiMONSTA because she's amazing at what she does. As an Asian-American woman, seeing her succeed makes me feel like I can do it too.
---
Gabriela d'Amato, Senior Product Designer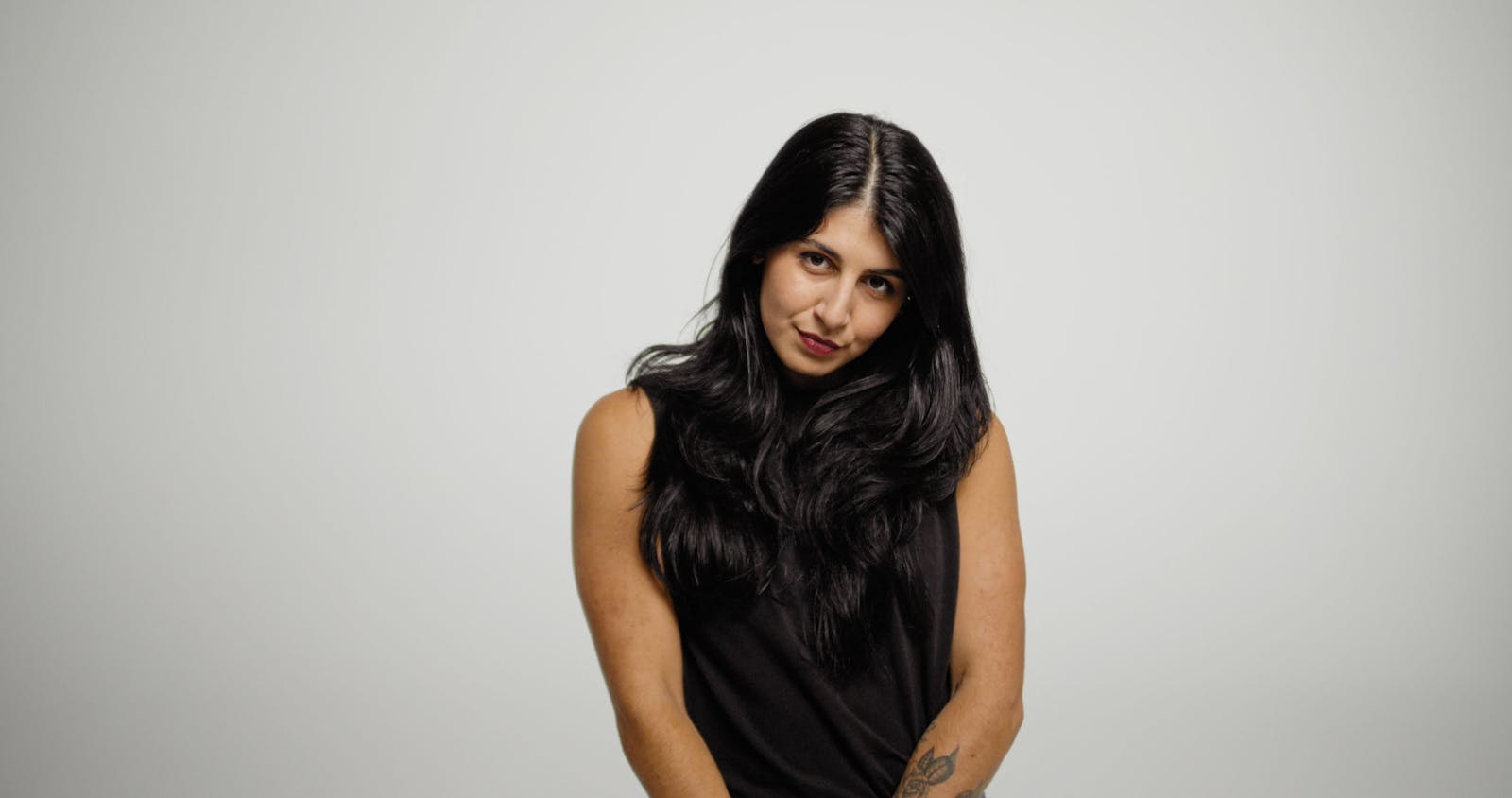 How did you get interested in music and tech?
I've had a deep love for music and sound for as long as I remember. In my younger years, I thought I would end up as a music video director. The more I pursued creative work, the more I realized I needed to be designing for people, thus my role in product design today. Visual design and sound design aren't so different, and my systematic approach to creativity brought me to production school in 2013.
I've always relied on sound as a means to cough up the feelings that my visual tools can't. When I work on music, I have an emotional connection to the outcome that I still can't achieve through my design work. I think the mystery of that connection keeps me coming back to the industry again and again.
What achievement are you most proud of?
Honestly, I feel extraordinarily lucky to have the role I have now. 10 years ago if someone had told me I would be trusted as someone who could actually design the future of music technology I would have thought they were talking to the "man" standing behind me. Being a woman in product design [for any industry] is hard. Being a woman in product design in the music industry feels impossible.
I'm here so others can see that I'm here, and aim to join me. In the words of Dr. Crystal Jones, "There's a huge difference between 'all are welcome' and 'this was created with you in mind.'" So I'm here to change things…for more than just women. I'm here to swing open the door to music discovery and hold it open, no matter where you come from.
Do you have advice for women who want a career in music and tech?
Take a deep breath. Hold your space. Go like hell.
Do you make music?
I mainly work with Ableton Live. I'm just now starting to build my love for plugins and presets and I can't get my hands off PORTAL, by Output. My studio tip is…don't get hung up on "not having something," whether it's the latest gear, or otherwise. The key to making a song you are proud of is making it.
Which women in music do you admire?
Holly Herndon, Janet Cardiff, Nai Palm (Hiatus Kaiyote)… I'd be lying to you If I didn't also include my OG music muse, Karen O.
---
Dani Deahl, Editorial Director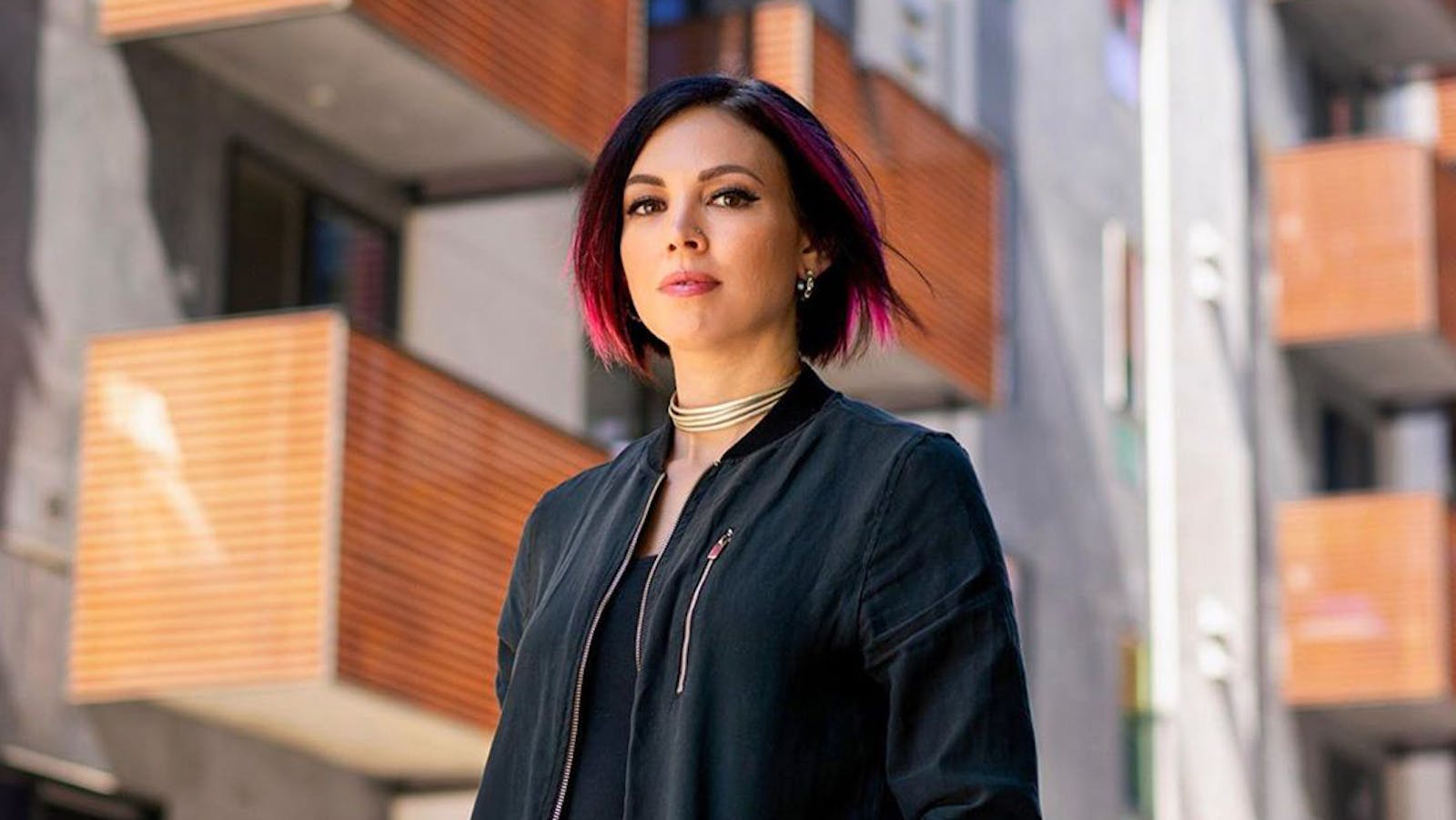 How did you get interested in music and tech?
I became interested in music and tech by going to raves. Dance music and its community made me feel at home in a profound and new way, and I wanted to be a part of the scene, not a bystander. My parents then got me a copy of Logic Pro for Christmas and sent me to MIDI camp at Oberlin College. I started DJing professionally around the age of 18 and the rest is history.
What achievement are you most proud of?
It's hard to choose, but probably my TEDx talk, "Women, STEM, and EDM." It was my first public speaking engagement and I only had about a week to prepare. I was scared. You can see I'm holding the printed speech (as a backup), but I wound up not needing it — I memorized the entire thing and it went off without a hitch.
To this day, I get messages from women entering the music and tech space who say the talk is a big inspiration for them. It means a lot to me that the talk was a massive point of personal growth and that it continues to help women who want to get into the industry.
Do you have advice for women who want a career in music and tech?
Give yourself permission to be bold. Know that you deserve space. Join groups like Women's Audio Mission. Do not be afraid to ask questions — do you know what's worse than hearing no? Not asking the question and never knowing if the answer could have been yes.
Do you make music?
I do! I dabble in all sorts of electronic music, from house to progressive to trap to yes, twerk. Ableton Live is my DAW of choice and while I have a bunch of original tracks out on labels like Dim Mak and Flamingo, there's something about remixing that really pulls at my heart. (This means most of my credits are in production, which is why I'm a member of the Producers & Engineers Wing at the Recording Academy.)
In particular, I have a soft spot for this remix I did of Armin van Buuren's "Ping Pong." The day I made it, I was supposed to go to a boat party but was in a rotten mood and stayed home instead. I pulled up "Ping Pong," sampled one note of the song's signature melody, and decided to distract myself by building a remix with that single sound.
I rewrote the melody and made this twerk remix from the first sample to the final bounce in about three hours. It's not the cleanest mix, but I love the spirit of it, and hey, not bad for a quick track! A friend at Armada got wind of it and liked it so much he signed it. So, now I have an official Armin van Buuren remix!
How are you changing the landscape for women in music and tech?
I try to actively change the landscape of music and tech for women wherever possible. On a micro level that means things like speaking up if I'm in a conversation and a woman is talked over or cut off. On a macro level, that means using my voice and decision-making ability in conscious and deliberate ways.
As an example, last year I worked with Bandsintown and Twitter to direct and book a live stream festival series called net.werk, which only featured women, BIPOC, and LGBTQIAA+ artists. I'm not afraid to have strong opinions and throw some weight around.
---
Morgan Ballard, Marketing Project Manager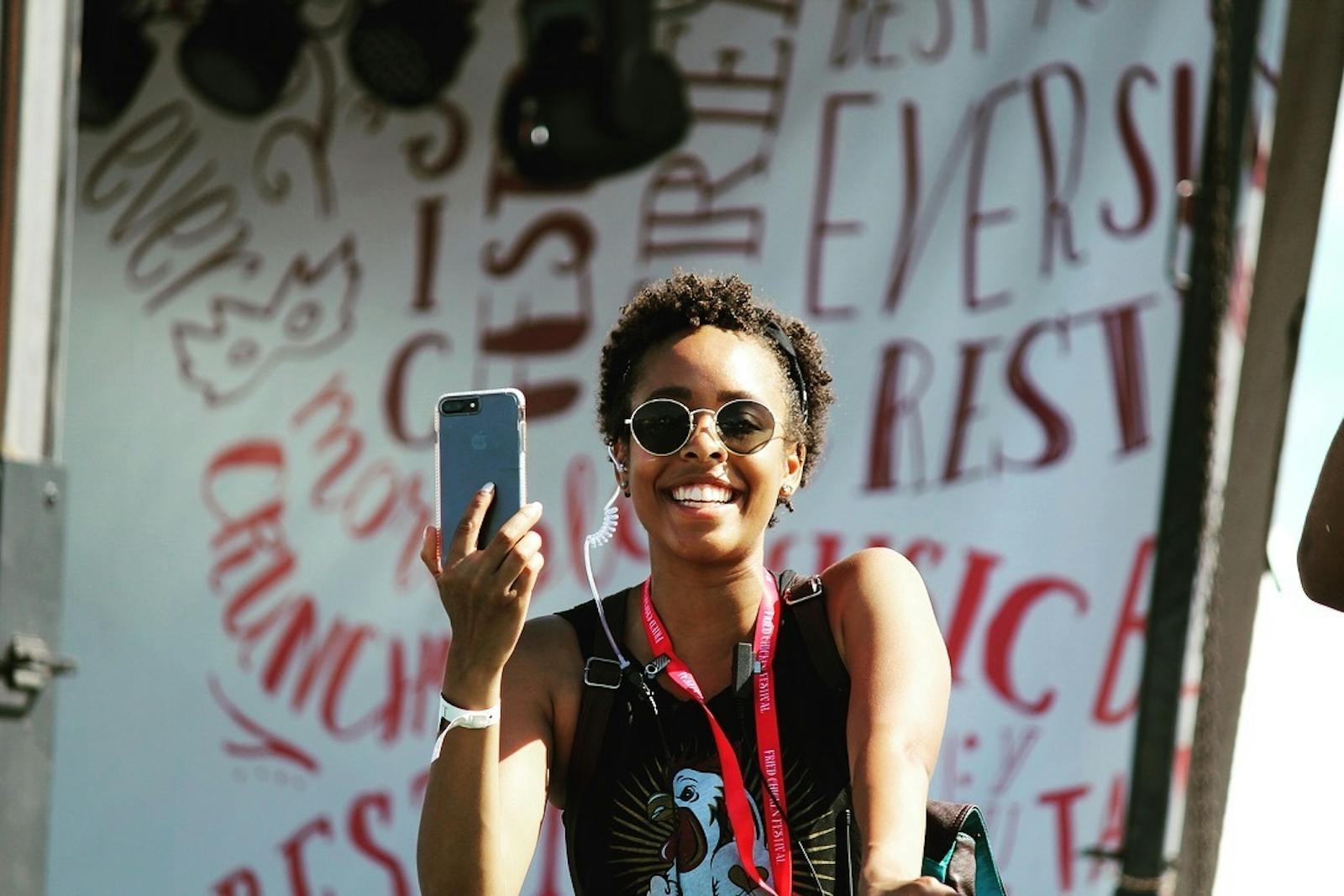 How did you get interested in music and tech?
I grew up in New Orleans, so my life always had a beautiful soundtrack, from dancing in The Nutcracker with the Philharmonic Orchestra to second lining through the streets during Mardi Gras. As a digital native and analytical thinker with a creative heart, I always want to thoughtfully connect the dots that shaped my life to build something beautiful.
What achievement are you most proud of?
Launching one of the largest first-year food and music festivals in New Orleans, the National Fried Chicken Festival. I thrive off of creating positive experiences for communities and people around me. And this was just that — a good time!
Do you have advice for women who want a career in music and tech?
Never apologize for the space you take. It's probably a better place with your presence.
What motivates you?
Every time I get to help people bring their ideas to life or bring people together, I'm doing what I love.
Which women in music do you admire?
Today, Dolly Parton.
---
Tiffany Roman, Audio Coordinator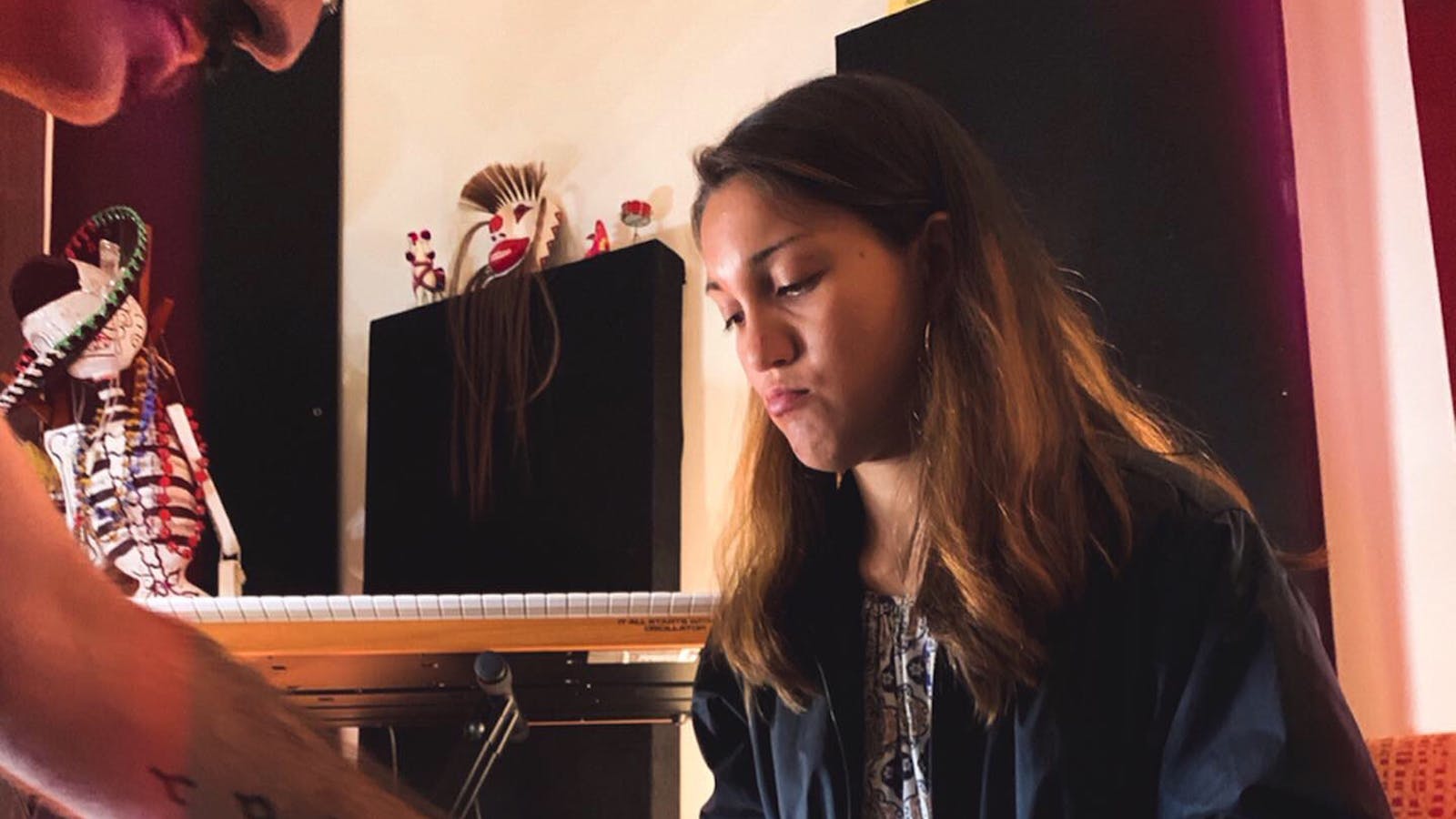 What do you do at Output?
I am the Audio Coordinator here at Output. My main focus is cleaning up and listening to the audio that will live inside Arcade. Mostly, I make sure there are no pops and bleeps that shouldn't be there and work closely with our content creators to get the best sounds out there.
How did you get interested in music and tech?
I began playing piano at the age of five and got really into film and film music, especially Joe Hisaishi's scores. When I started at Berklee College of Music, I placed all my focus into film scoring, sample libraries, and plugins, which was something I had never done before. I really honed my craft in Valencia, Spain, where I did a study abroad program. There, I discovered Pro Tools and EXHALE (one of our sample libraries).
After graduating, I moved to Los Angeles and started working with several film composers around the area. But then I realized I wanted to be more involved in music technology and software. I'm insanely thankful I found Output and love that they still encourage me to keep pursuing music outside of work.
What achievement are you most proud of?
If you asked me this last year, I probably would have talked about an upcoming project (in the works!). But this year, I'm mostly grateful and proud be able to create music and produce content that our customers can put to good use.
Do you have advice for women who want a career in music and tech?
Keep going. Do not settle for less.
What motivates you?
People who are passionate about what they do. It doesn't matter the industry they're in. Watching others go after what they want is a great motivator.
---
Sofía Quiñones, Customer Success Coordinator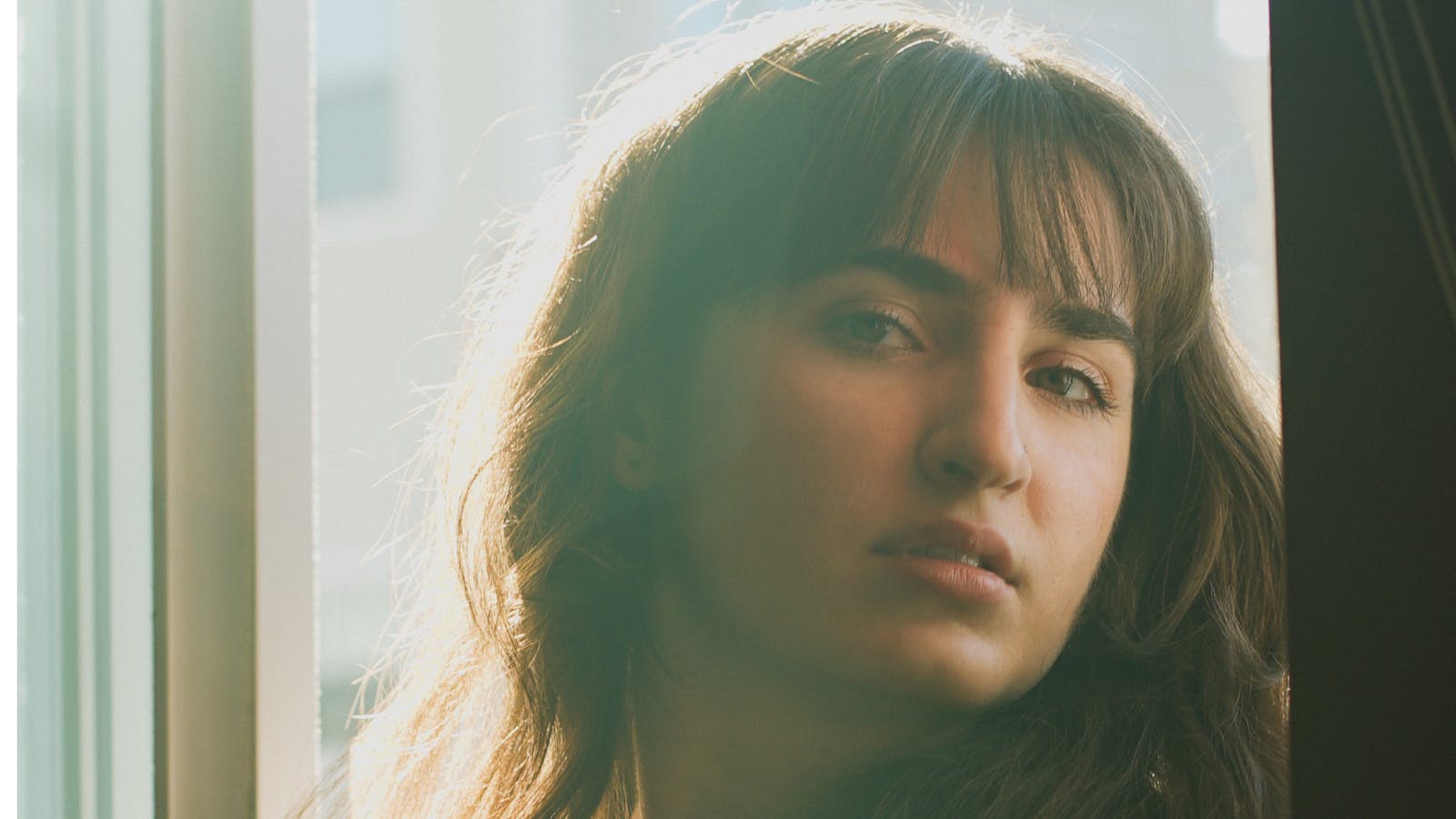 How did you get interested in music and tech?
When I started songwriting, I only knew how to sing my ideas and had no experience with playing instruments. But, technology allowed me to create music regardless. I remember I created my first song by stacking Apple Loops in iMovie and recording my voice and lyrics on top of that. Using tech as simple as that was the starting point in my curiosity about music creation.
Later on, while studying music therapy, I became a big advocate for the use of music technology within the practice as a tool to make the benefits of music-making more accessible for all.
What achievement are you most proud of?
I am most proud of releasing my own music. I had been sitting on it for so long, feeling like I "wasn't ready enough." After much self-exploration and self-management, I powered through those insecurities. Last year (in the midst of a pandemic) I released my first song "De las manos," which was co-produced by Output's own Tiffany Roman. I realized that sharing my art and story might resonate with others, and inspire them to do the same.
Do you have advice for women who want a career in music and tech?
It might sound cliché but just do it. Get started, play, explore, and experiment. If you are unsure where to start, the internet is your friend. There are so many resources and tools out there. Google and YouTube have taught me most of the things I know. If you have friends that are knowledgeable in music tech, pick their brains. If not, use social media to connect with people that know about music tech and reach out. Ask questions and ask for feedback.
It can be hard at first (like many things), but with practice, you will become better. There's nothing like the feeling of having a musical idea, effectively communicating it, and then bringing it to life as you intended.
Do you make music?
I am a bilingual indie pop/alternative singer-songwriter. I'm a simple gal, I use Voice Memos and GarageBand on my iOS devices for capturing on-the-go ideas, and then record/further develop them on Logic Pro and Ableton Live. I then collaborate with others to get them fully produced.
Lately, I've been using Arcade to get ideas started or add some "oomph" to existing ones. You might recognize my voice from the Confide Sampler in the Distant Voices Line of Arcade.
Which women in music do you admire?
Kimbra, Solange, Nai Palm, Adrianne Lenker, St. Vincent, and Natalia Lafourcade. They are all strong women and leaders within their genres, challenging the status quo and are creating incredible, inspiring bodies of work.