The 13 Best Studio Chairs for Musicians in 2022
Looking for a studio chair that's comfortable and affordable? In this article, Output lists the 13 best chairs for music production!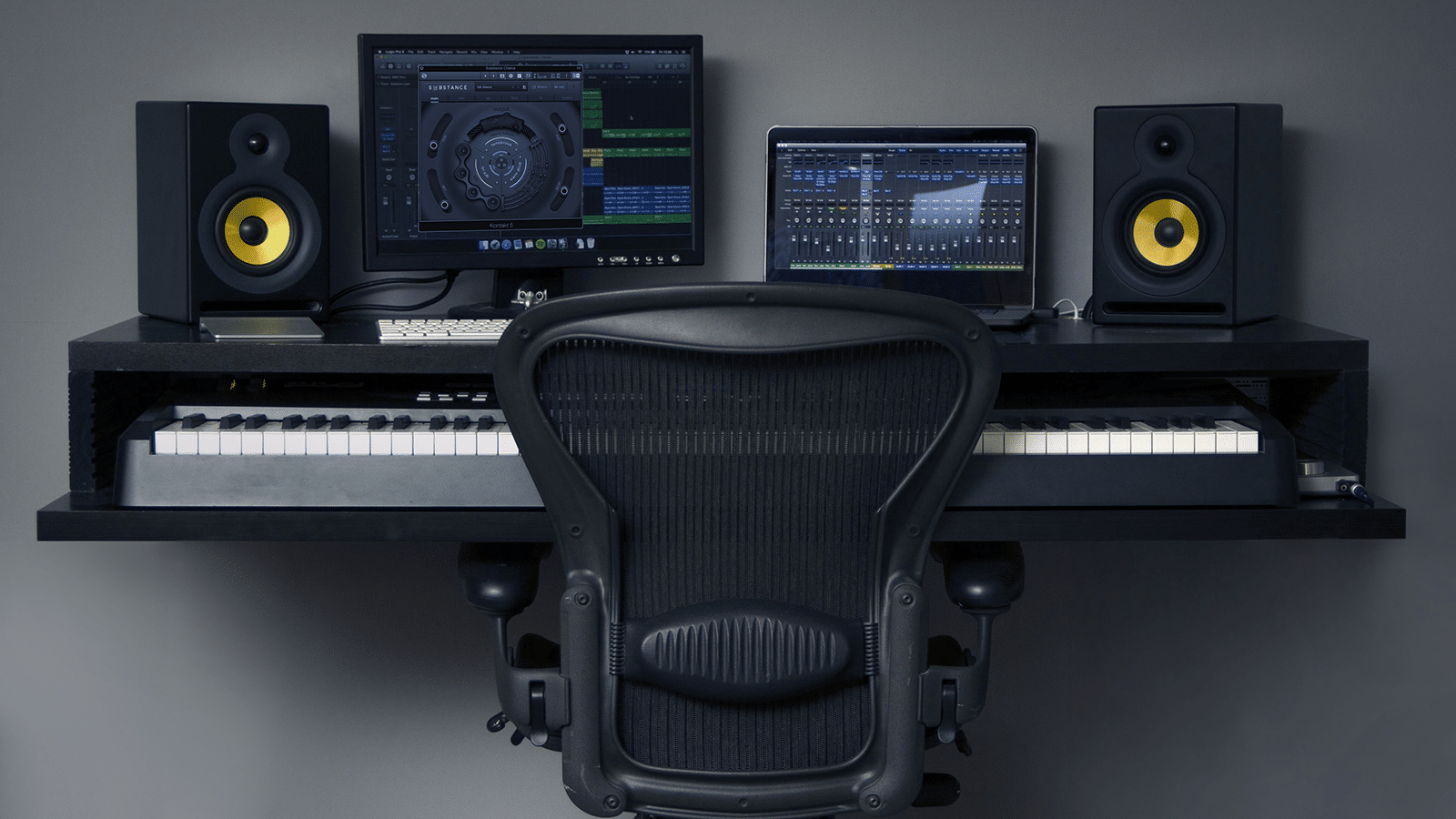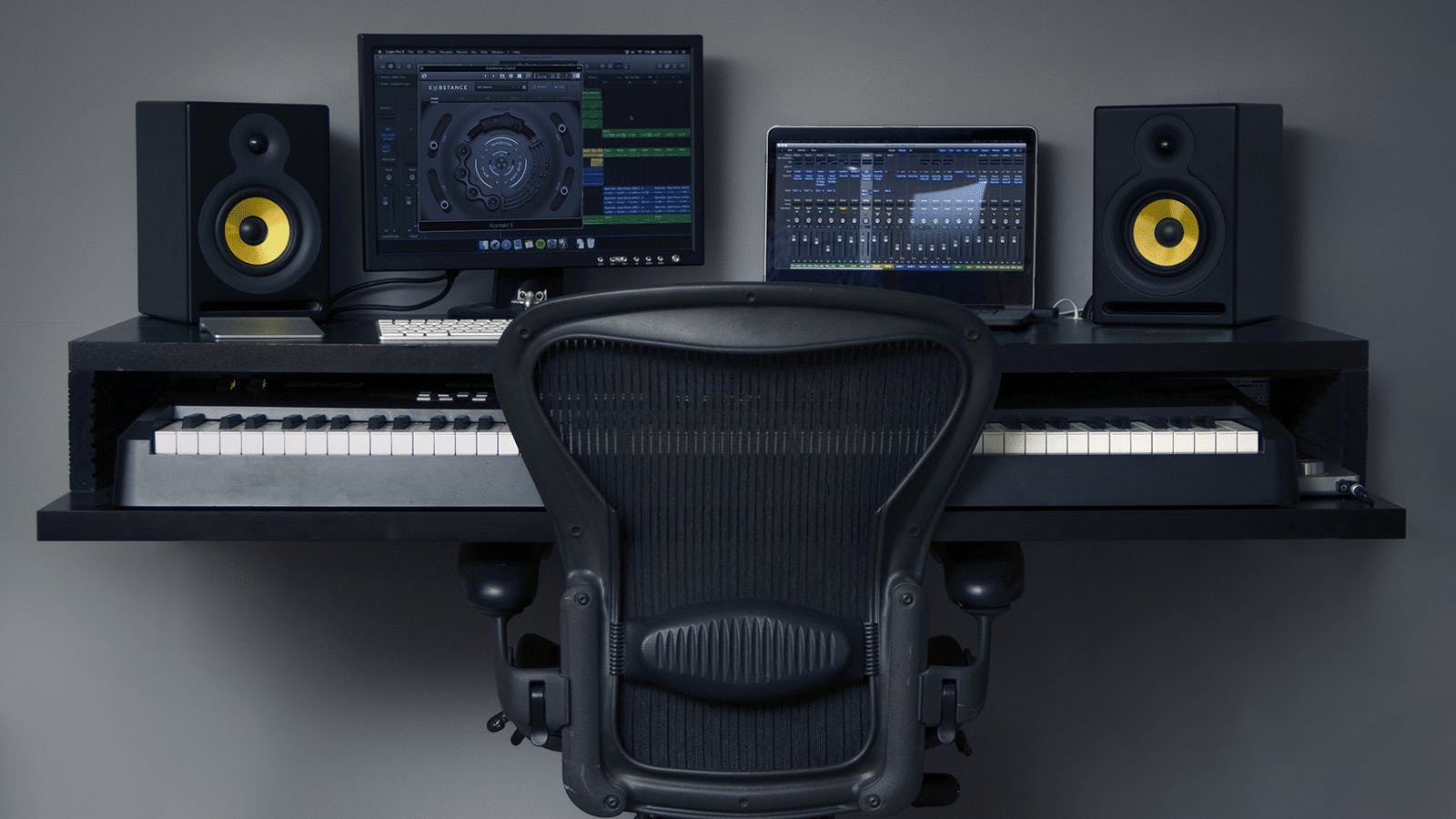 The piece of gear you'll use most often as a music producer is the most overlooked one: your studio chair.
Whether you're making beats, practicing a routine, mixing a record, or doing some critical listening, you're going to spend countless hours in your seat — so make it a good one. In the same way a good mattress is a smart investment, so is a comfortable, well-built studio chair.
Assembling the ideal home studio takes more than microphones or synthesizers. As studio junkies ourselves, we understand that every part of your environment needs to be just right. Unfortunately, the importance of studio recording chairs is overlooked by many, even though they're crucial to our daily health and comfort. While they're not always the cheapest purchases, they're definitely worth the money in the long run.
For each studio chair on our list, the Output crew took the following factors into consideration:
Comfort
Flexibility and mobility
Posture and form
Armrest adjustment
Aesthetics
Remember: Finding your "studio chair soulmate" is all about balance. Depending on your needs, some features might be more important to you than others. If relieving back pain is a concern, pay attention to chairs with lumbar support. If jamming out on your guitar is crucial to your workflow, then movable armrests are a must. And you'll need to take your height, the chair's height, and your studio desk height into consideration. (You don't want knees knocking against a desk's keyboard tray or backaches from a desk that's too high!)
This is all to say that there is no one-size-fits-all option when it comes to the "best" studio chair. But there are chairs that are best for you and your work style. Below, our picks for the top 13 studio chairs available for music producers in 2022.
1. Herman Miller Aeron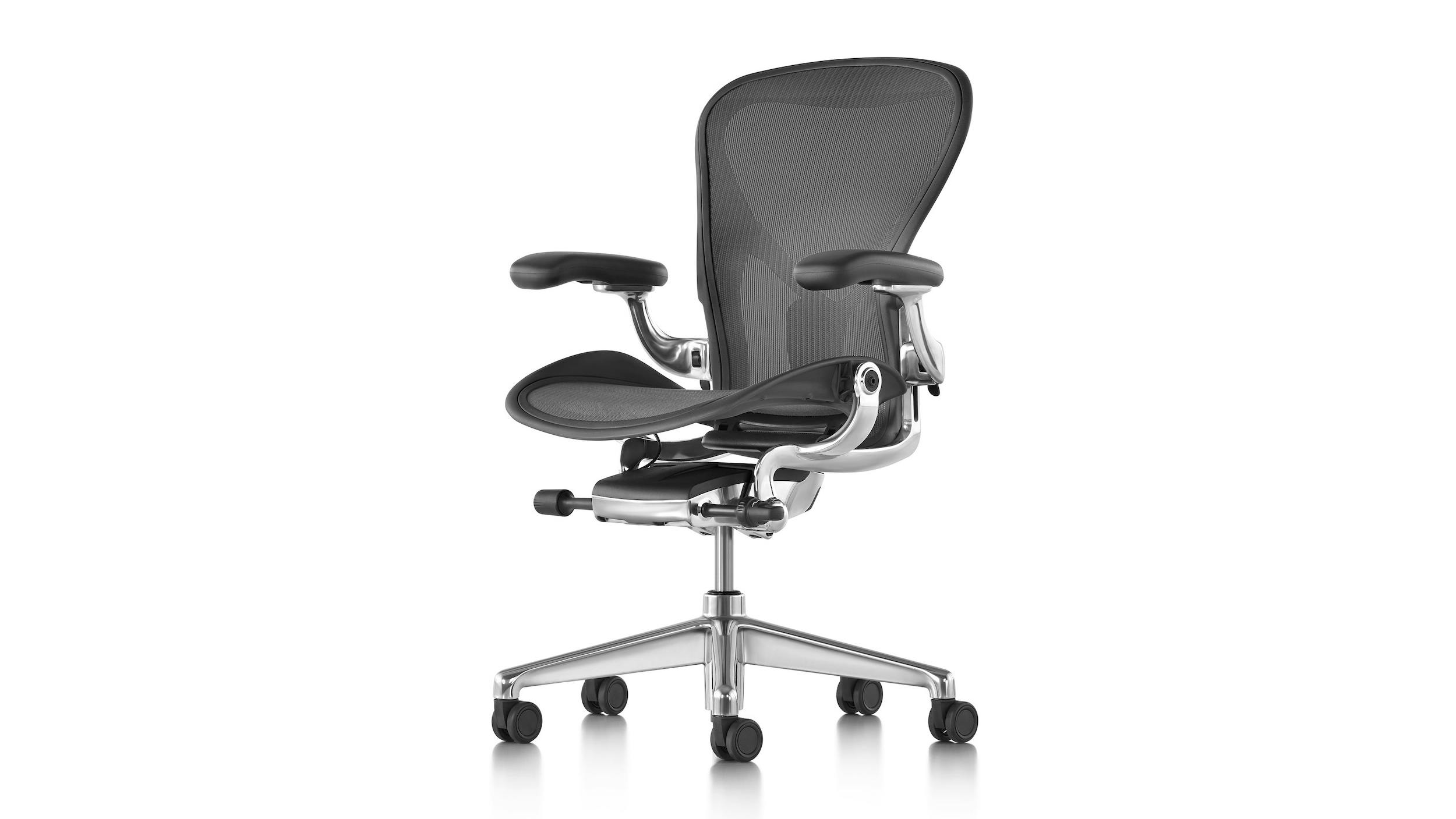 Pros: Famously comfortable, great for long sessions
Cons: Bought new, it costs as much as a decent computer
The now-iconic Herman Miller Aeron is so comfy and so highly regarded that it earned a spot in the Museum of Modern Art. It's a staple in recording studios and boardrooms around the world — and for good reason. The mesh back and seat are breathable, the ergonomic design leads to long-term comfort, and it's adjustable at every angle (including the optional armrest feature). If you're looking for what many consider the best chair for music production, the investment is well worth it.
2. Ergolab Stealth
Pros: Unique backrest, seat will automatically move with you as you move around
Cons: Armrests don't fold back
This product is unique in that it's the only producer chair on this list specially designed for music workers. The Ergolab team created the Stealth chair for recording and live sound engineers who tend to lean forward to tweak settings and move around often as they work. While it doesn't have a massive recline, your posture will certainly improve thanks to its lower back and hip support. For engineers who experience back pain or require lumbar support, this is one of the best recording studio chairs out there.

3. Hbada Ergonomic Office Recliner Chair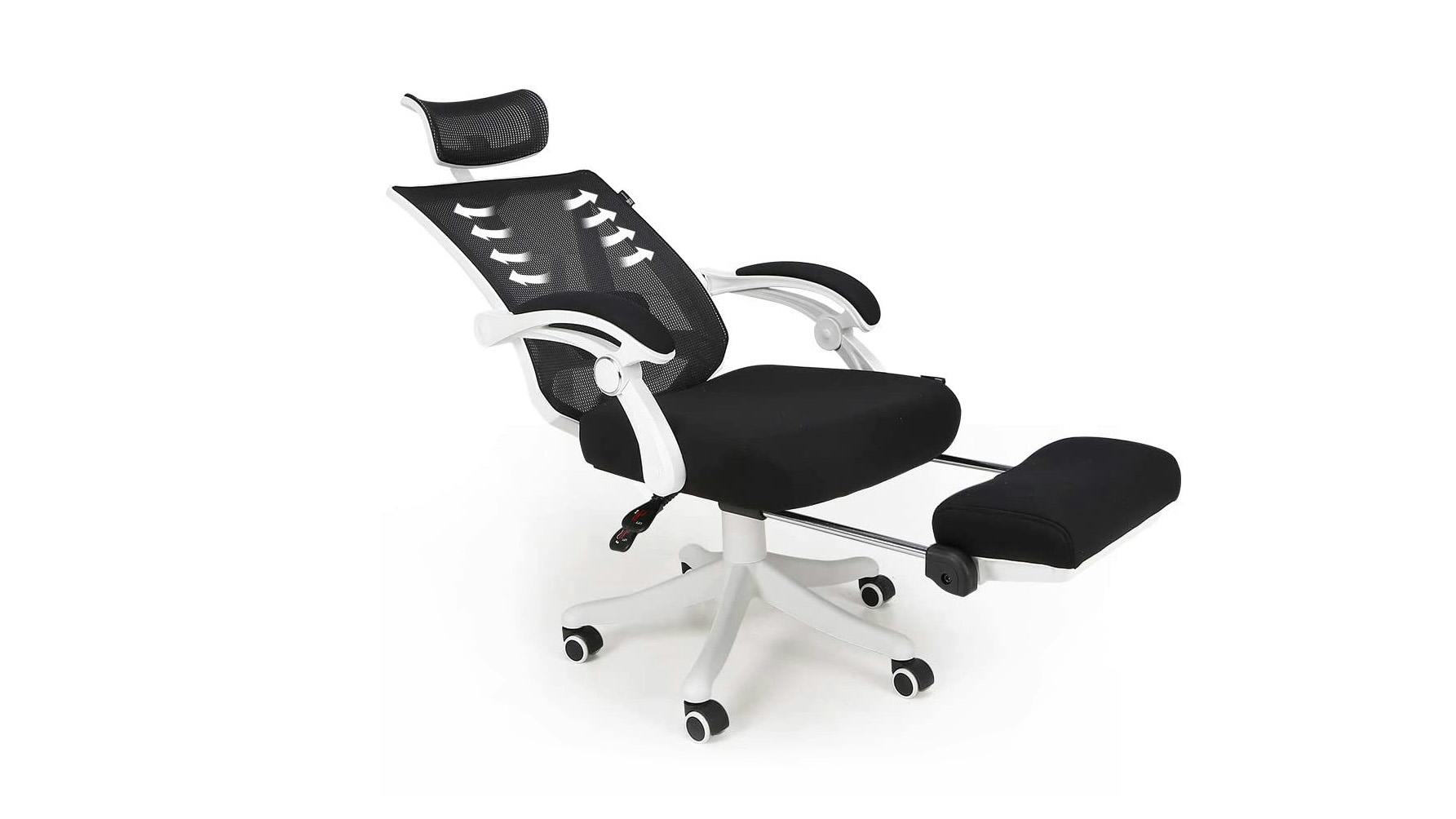 Pros: Great recline and adjustability, comes with a footrest
Cons: Armrests don't fold back
If you want a full backrest and reclining abilities but you're working with a budget, the Hbada Ergonomic Office Recliner Chair is a great option. With an angle-adjustable headrest, a footrest for when you're kicking back, and mesh fabric on the back to keep your body cool (similar to the Aeron), it's great value for money — and the white version will look pretty unique in most environments.
4. Hbada Office Task Chair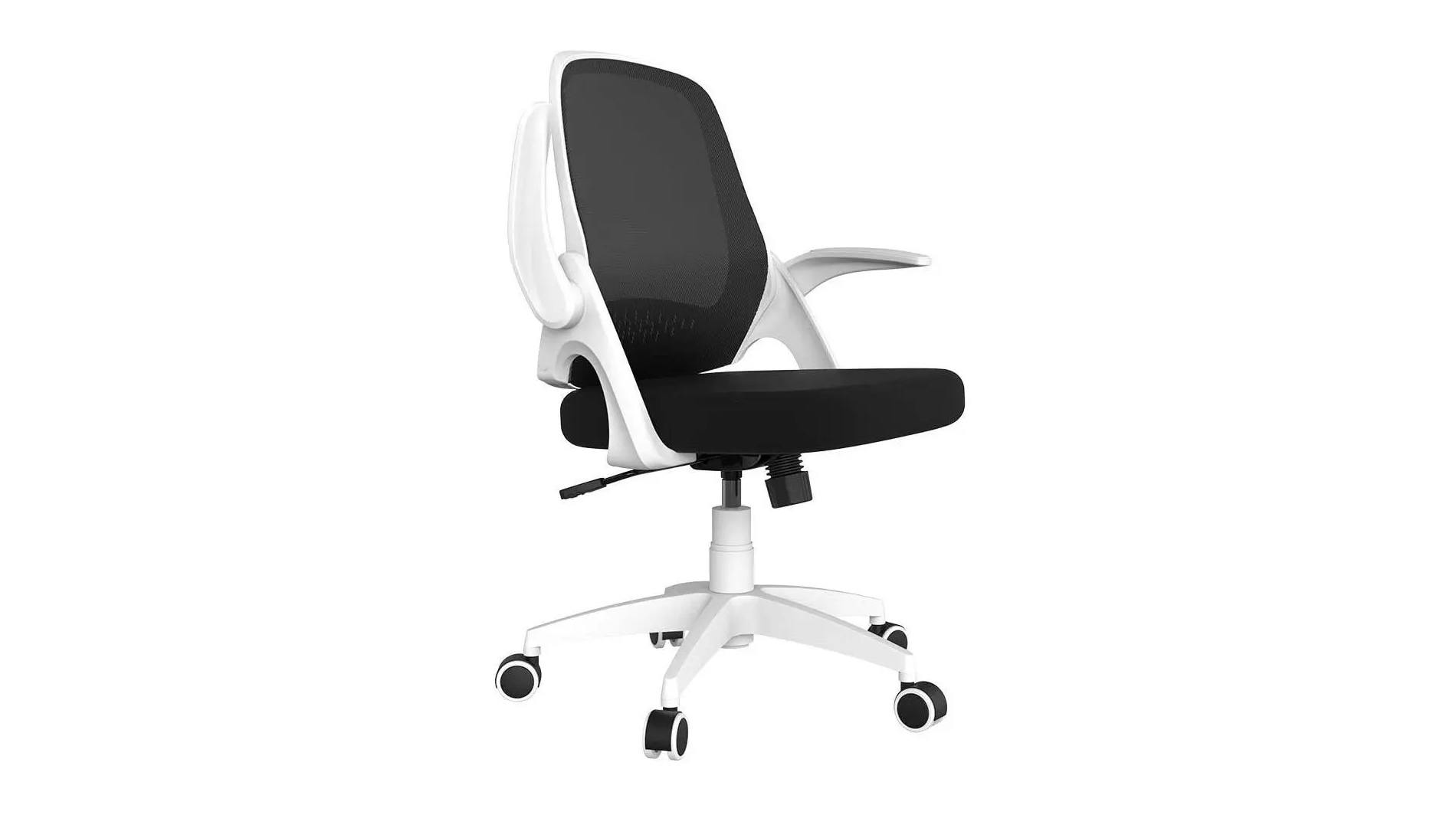 Pros: Armrests can fully fold back, curved back seat
Cons: Not ideal for folks with larger frames
The Hbada Office Task Chair is slightly cheaper than its reclining cousin. By our calculations, it's one of the best affordable office chairs on the market that can also function as a recording studio chair. One of its biggest draws is the flip-up armrests, which make it perfect for tracking guitar or bass in the studio. Combine this with the height adjustability and most of the chair can tuck away under the average desk when it's not in use.
5. Duramont Ergonomic Adjustable Office Chair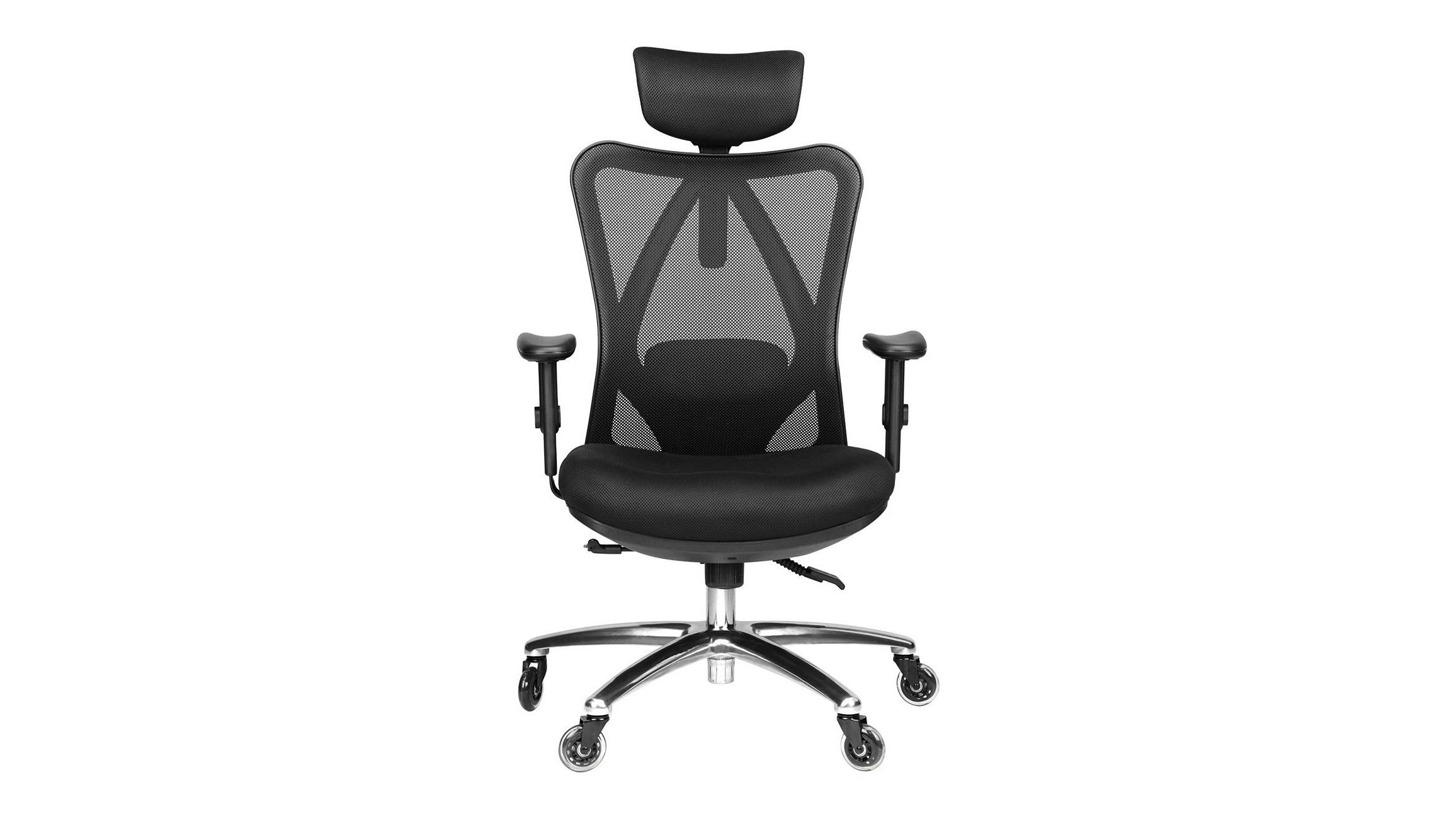 Pros: Sleek, professional look, lumbar support adjustability
Cons: Armrests don't fold back, better for taller people
The Duramont Ergonomic bridges the gap between value seats and high-end options like the Herman Miller Aeron, with a wide, sturdy base, serious lumbar support flexibility (via a knob on the back), and a height-adjustable headrest. Great if you're a taller individual looking for a new primary chair for music production.
6. SecretLab TITAN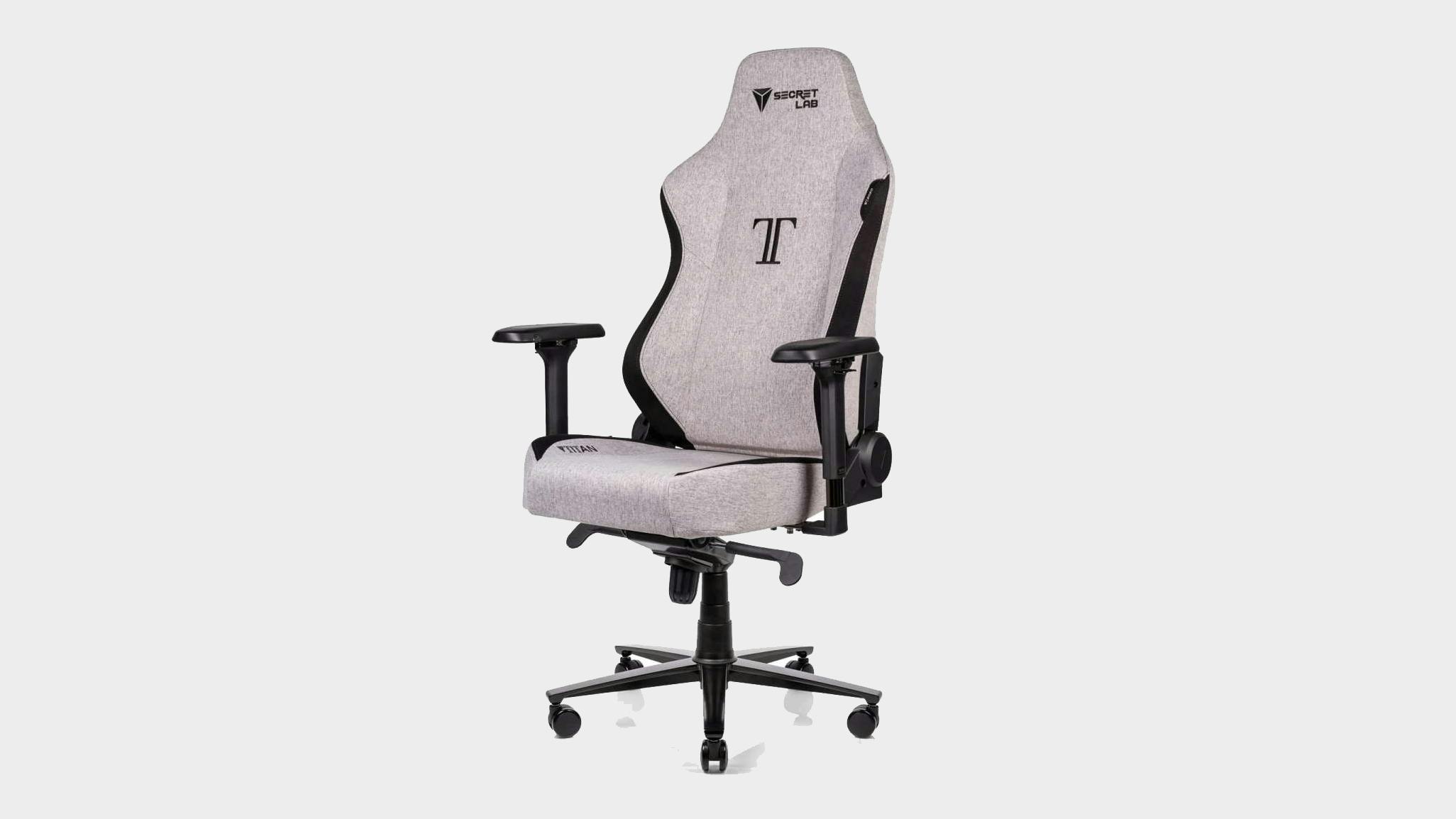 Pros: Ample room and support for taller folks, huge range of customization options
Cons: You may or may not dig the gamer aesthetic, armrests don't fold back
Yes, the SecretLab TITAN is a gaming chair — but it also makes for a very legitimate studio chair, as both gamers and producers clock long hours in front of their respective rigs. These chairs have full-length backrests with the ability to recline up to 165 degrees and a seat wide enough that you'll be able to sit cross-legged in them if you want to. The curved nature of the back also makes it perfect for Subpac users. You'll be able to spend entire days working on music in this chair.
7. OFM ESS Collection Racing Style Gaming Chair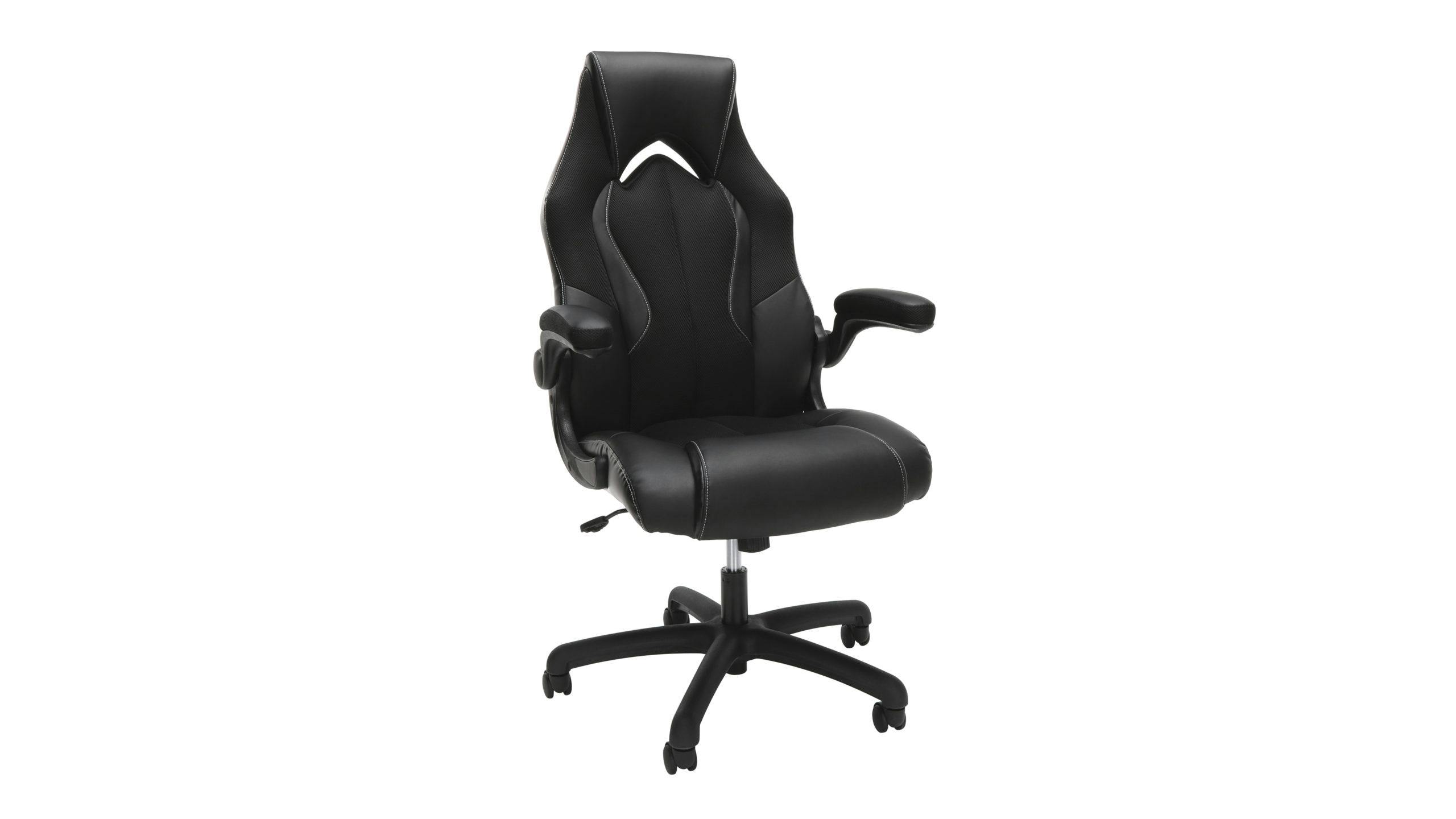 Pros: Armrests fold back, lots of color options, affordable
Cons: Cushions have gotten mixed reviews
OFM's ESS gaming chair isn't nearly as extravagant as some of its more expensive counterparts, but it comes with a lot of the same features — tilt and recline controls, a built-in headrest, high weight capacity (up to 275 pounds) — and also has the added benefit of flip-up armrests. It comes in a variety of color options, meaning you can make your chair match your studio environment.
8. Amazon Basics Low-Back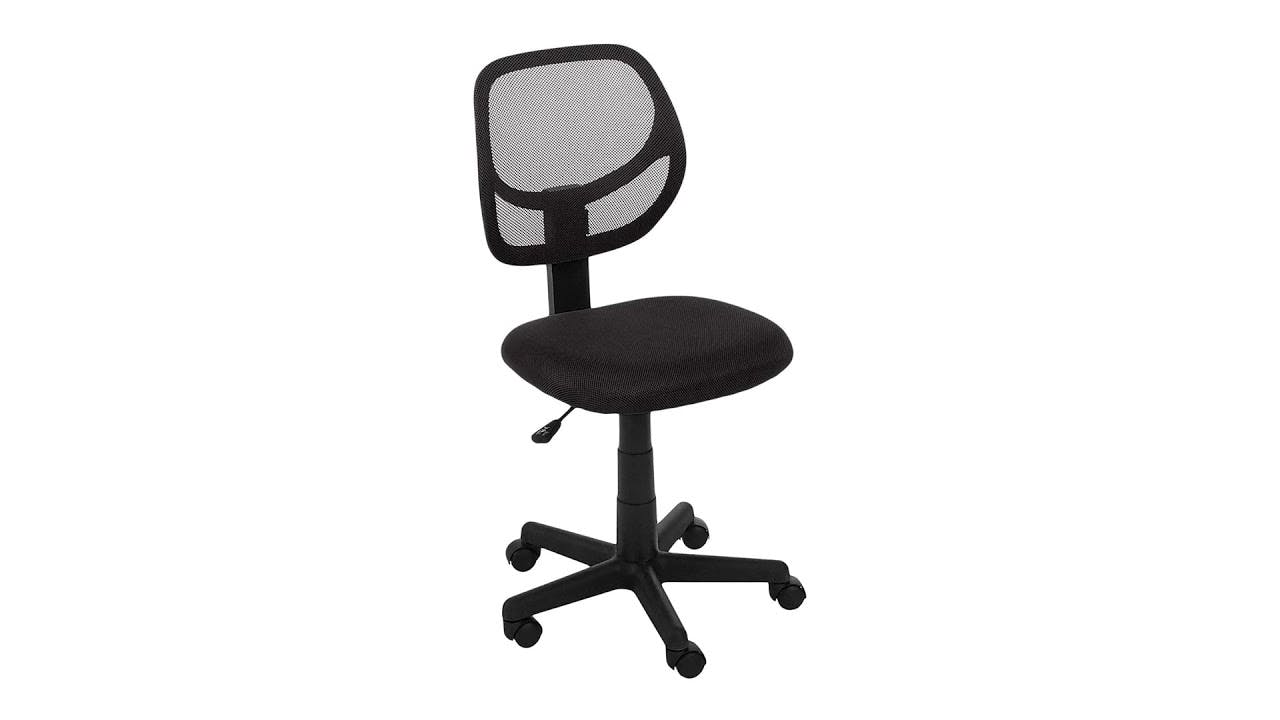 Pros: Affordability, no-frills-design
Cons: Lack of back support, not great for long sessions
The low-back seat from Amazon Basics is an extremely no-bullshit, no-frills chair that gives you standard adjustability options and decent casters to get around your room. It's probably not your best option for a full-time, main studio chair. However, if you're looking for a second seat for collaborators or a specific chair without armrests for tracking or playing guitar, it's worth a look.

9. Herman Miller Sayl
Pros: Aesthetically pleasing mesh back, very easy to assemble
Cons: Shorter backrest not for everyone, pricey
The Herman Miller Sayl wins the style category, hands down. Designed by the same team behind the classic Aeron, this is a music production chair that delivers excellent support, maximum comfort, and the high-quality wheels make it easy to roll to your Output Sidecar. There are even multiple color combinations to match your studio's color palette and fit your individual flair.
10. Gabrylly Ergonomic Mesh Office Chair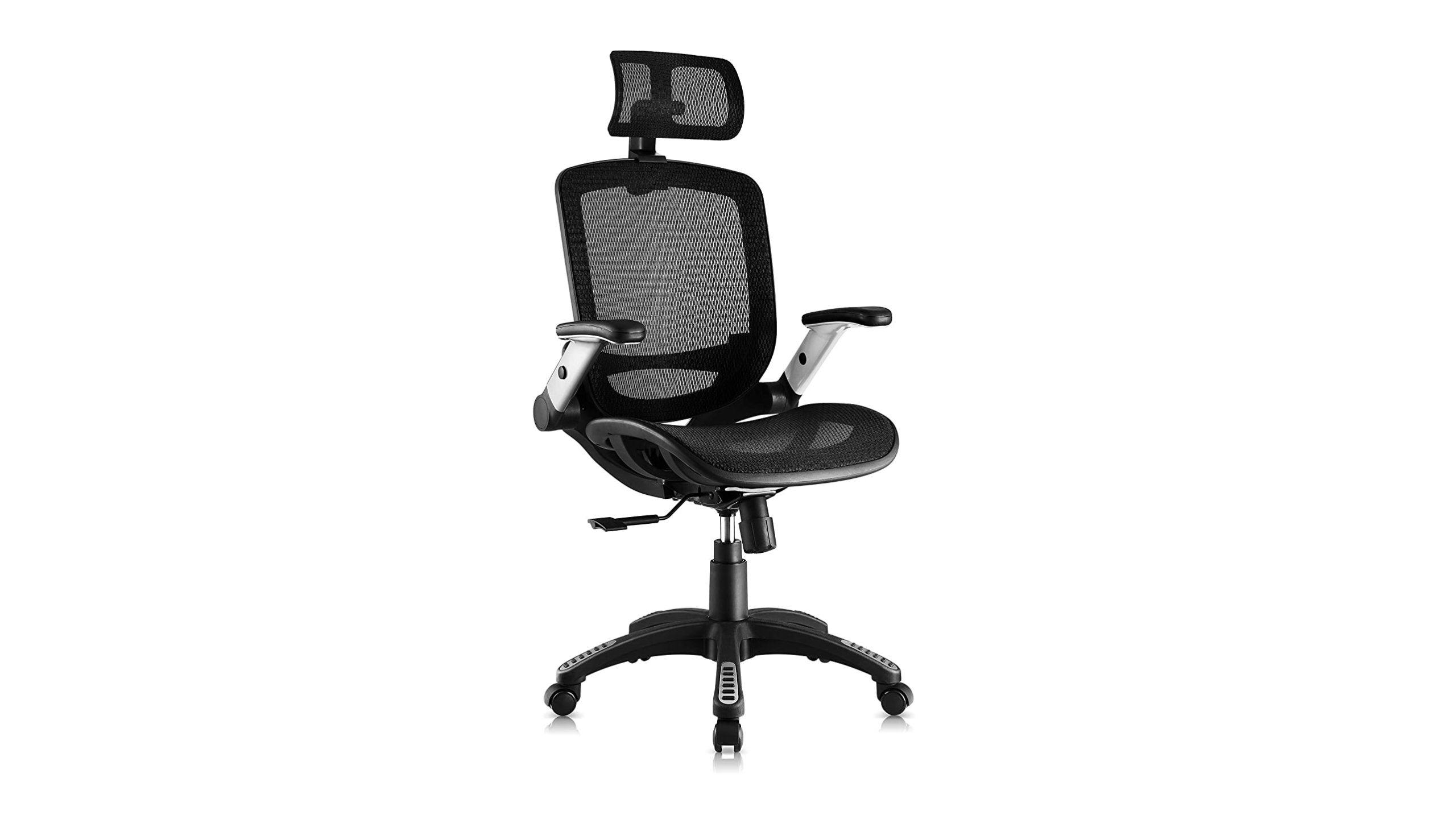 Pros: Armrests fold up and out of the way, top-notch headrest control
Cons: Lacks lumbar adjustability of similarly priced models
This is, for lack of a better phrase, the mid-tier big boss chair. Everything is made with breathable mesh, the headrest is extremely adjustable (popping out to meet your head and neck as you need it, depending on your height), and the armrests fold up all the way to make tracking a breeze. It doesn't have the in-depth lumbar adjustment control that the Duramont does, but it can recline back just as far.
11. Master Massage Berkeley Ergonomic Chair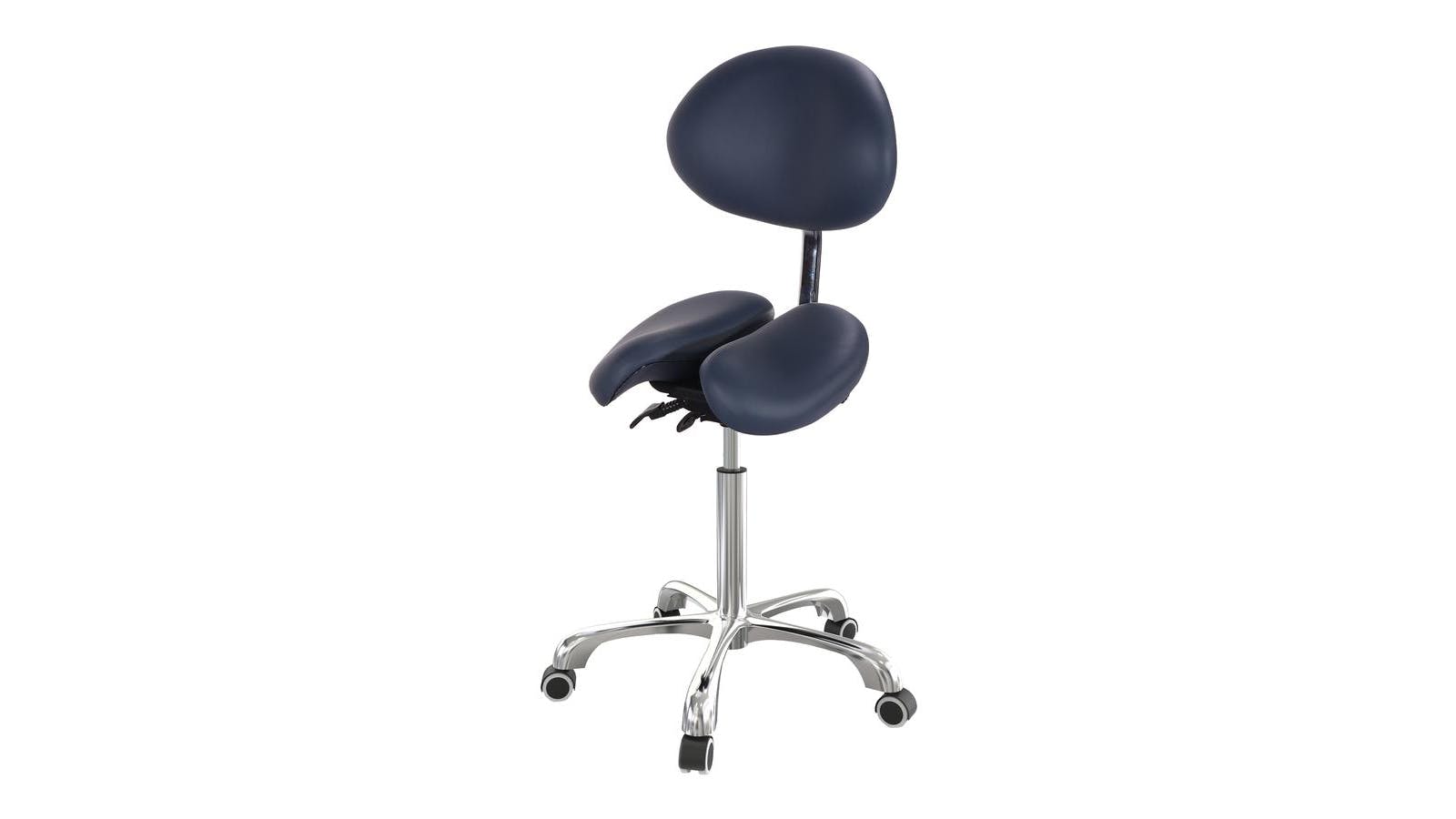 Pros: Your posture will dramatically improve and your spine will thank you
Cons: Not the best chair for kicking back
This chair from Master Massage might not look like a music studio chair, but it's billed as perfect for chiropractors, dentists, tattoo artists, and yes, musicians. It'll take a moment to get used to sitting in it, but once you're acclimated, you may not want to return to traditional office chairs. The split seat design and backrest mean that your posture is constantly in check — perfect for the grinding bedroom producers among us.
12. Sleekform Austin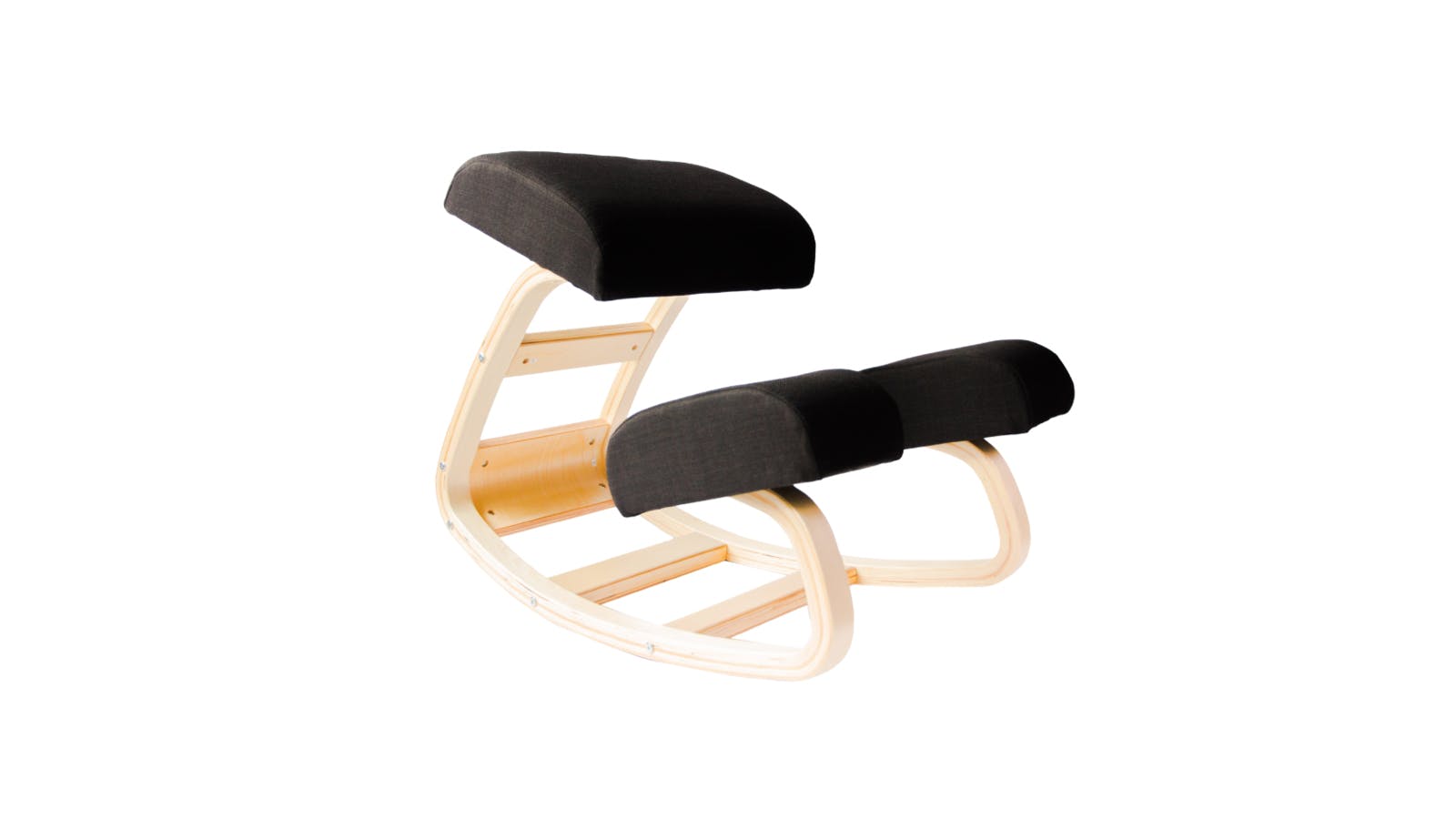 Pros: Unique design, guaranteed to improve your posture
Cons: No wheels makes it a tough sell
The Austin kneeling chair from Sleekform might appear wonky at first — there's no backrest, for starters, and no wheels, so you can't be scooting around your studio — but if you mostly stay put in your music-making and want to do wonders for your back, it might be a great choice. The cushions are thick and comfortable, and the rocking will help increase blood flow even when you're keeping (relatively) still.
13. Uncaged Ergonomics Wobble Stool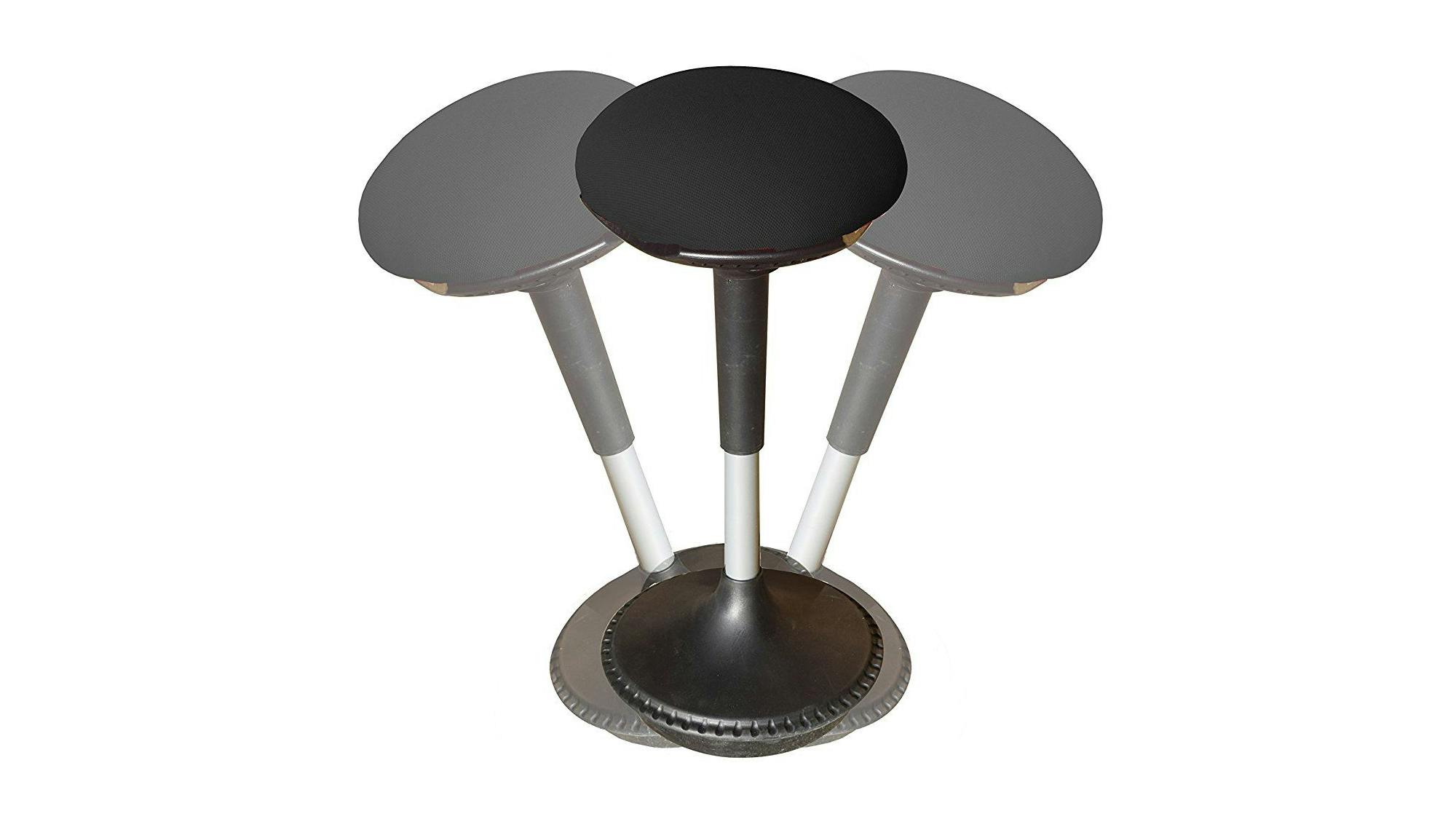 Pros: Conversation piece, great for the fidgety music makers among us, height adjustable
Cons: No wheels
For those who prefer to stand and work, this self-stabilizing stool gives you an easy option for an active sitting session and allows you to safely and comfortably reach for speaker stands. Like the chair above, this is best reserved as a secondary recording studio chair that'll keep you upright and engaged, no matter if you're sitting or standing as you work.
Complete your setup with our recommendations for the best affordable studio desks. And, here are our picks for the best USB audio interfaces for home producers.