Last Updated: November 2019

It's something you use every day. Some of you eat on it, some of you might read on it, and some of you even get caught sleeping on it. Hopefully, most of your time is spent CREATING on it.
---
What Are the Best Chairs for Music Production?
As studio junkies ourselves, we understand that your environment needs to be just right. Unfortunately, the importance of recording studio chairs tends to be overlooked, even though they're crucial to our daily health and comfort. While they're not always the cheapest purchases, they're definitely a worthwhile investment.
For each studio chair on our list, the Output crew took the following factors into consideration:
Comfort
Flexibility and mobility
Posture and form
Arm rest adjustment
Aesthetics


Remember: Finding your "studio chair soulmate" is all about balance, and you'll need to make sure to take your studio desk height into consideration.
1. The Herman Miller Aeron Chair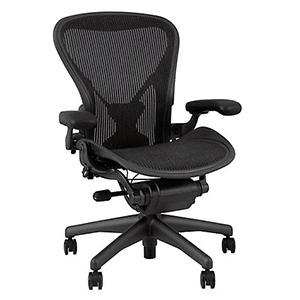 The granddaddy of all studio chairs, the Herman Miller Aeron is a staple in recording studios around the world – and for good reason. The mesh back and seat are breathable, its ergonomic design means long-term comfort, and it's adjustable at every angle (including the optional armrest feature).
If you're looking for the best chair for music production, the investment is well worth it.
Price: $1,395
---
2. Hbada Ergonomic Office Chair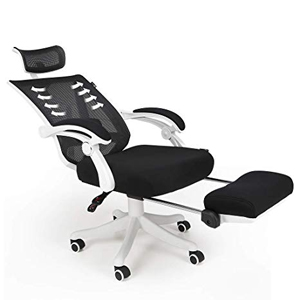 For anyone who "lives" at their music studio, it's important to have a way to kick back and relax. With the Hbada Ergonomic Office Chair, that's a literal opportunity. We love the attention to detail from its massive tilt function, built-in lumbar support, and a headrest that lets you lay back while listening to your latest track (or catching a quick nap). Best of all, this is an ergonomic studio chair that's easy on your wallet!
Price: $160
---
3. Ergolab – Stealth Pro Studio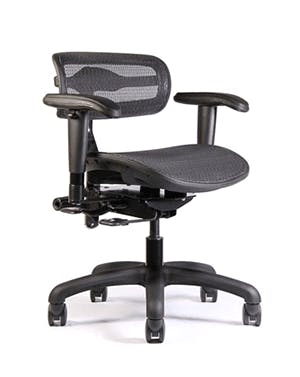 This product is unique in that it's probably the only specially-designed recording studio chair available. The Ergolab Stealth Studio team created this chair for recording engineers who tend to lean forward as they work. While it doesn't have a massive recline, your posture will certainly improve thanks to its lower back and hip support. For studio engineers with back pain, this is one of the best recording studio chairs out there.
Price: $499
---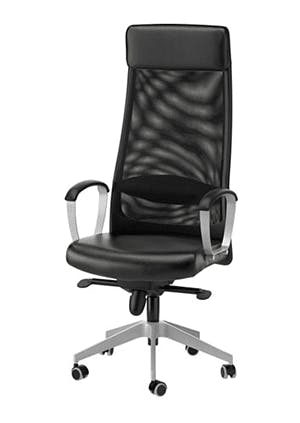 When we asked around the Output office, most staffers chose this chair for their music studio. IKEA's Markus offers decent lumbar support and looks sleek in just about any room. You really can't go wrong. Recently, IKEA updated this model with a breathable mesh backrest, which takes this affordable, comfortable studio chair to the next level.
Price – $229
---
5. Herman Miller – Sayl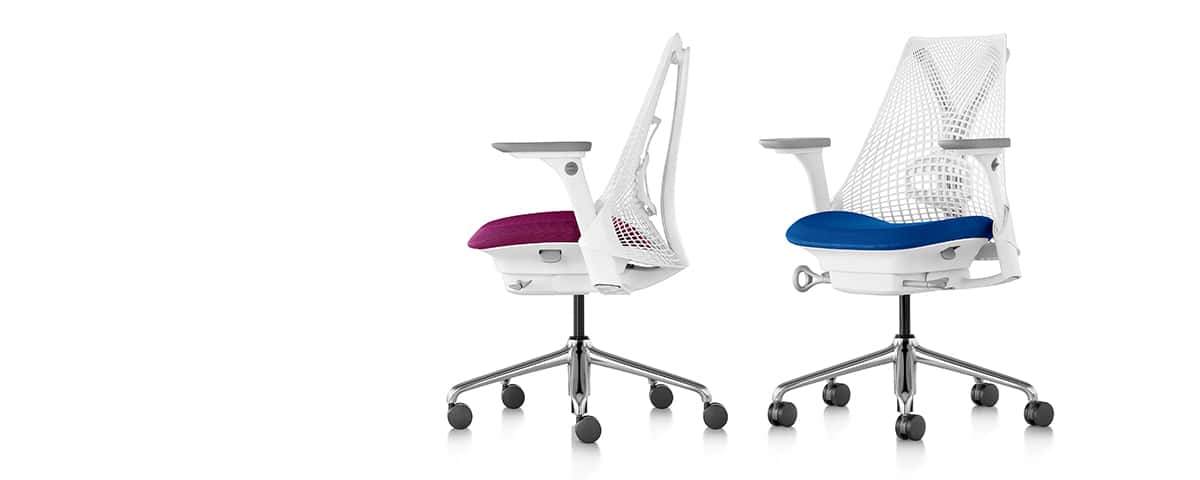 The Herman Miller Sayl wins the style category, hands down. Designed by the same team behind the classic Aeron, this is a music production chair that delivers excellent support, maximum comfort, and the high-quality wheels make it easy to roll to your Output Sidecar. There's even multiple color combinations to match your studio's color palette and fit your individual flare.
Price: $510
---
Special Mentions: The Best Chairs for Posture
Humans aren't designed to sit still for prolonged periods of time, but during crunch time, comfort is often sacrificed to get the track done. Check out these great alternatives for a change of pace in your sitting game.
6. Sleekform – The Atlanta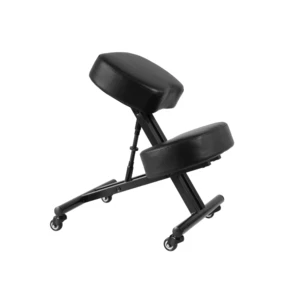 Sleekform's Atlanta, the wildcard of the bunch, is not for everyone. This ergonomic studio chair, however, does wonders for posture and back pain. Recording engineers and tattoo artists alike swear by its benefits, so consider alternating between this and your main recording studio chair.
Price – $127
---
7. Uncaged Ergonomics – Wobble Stool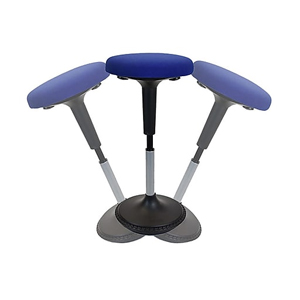 For those who prefer to stand and work, this self-stabilizing stool gives you an easy option for an active sit and allows you to safely and comfortably reach for speaker stands. Like the chair above, this is best reserved as a secondary recording studio chair that'll keep you upright and engaged, no matter if you're sitting or standing.
Price: $99
---
Build the Best Home Recording Studio with Output


Output's home studio furniture is built by musicians for musicians. Discover how you can take your recording space to the next level!