While we'll always be partial to Output VSTs, there's no shortage of highly-ranked VST freebies, too. Which ones are truly worth your time? We've curated our top 12 must-have free tools for music making.
---
1. SIGNAL Free by Output
What's our favorite free VST? Look no further than Output SIGNAL Free, the demo version of the world's most powerful pulse engine. This product offers a new approach to pulses with 2GB of mega-fat analog synths and artfully recorded live instruments for mind-blowing Output sounds and samples.
---
Check out our favorite VST plug-ins that work effortlessly with Output Arcade!
---
2. SoundMagic Spectral by Michael Norris
With SoundMagic Spectral by Michael Norris, you'll get your hands on a set of 23 wide-ranging effects that specialize in real-time spectral sound processing. Easy to use and ideal for more simplistic elements to breathe new life and create unique results, this free plug-in is a must-have!
3. frohmage by ohmforce
Not only does Frohmage by Ohm Force look funkalicious, but this goofy effect also creates epic results. Because it's a lot of fun for atmospheric sound design effects, we used this crazy filter with the sample of a marble in a bowl. Next, we used this after effects freebie to morph it to sound like it was going through a giant watery tunnel. Imagine what you could do.
4. CamelCrusher by Camel Audio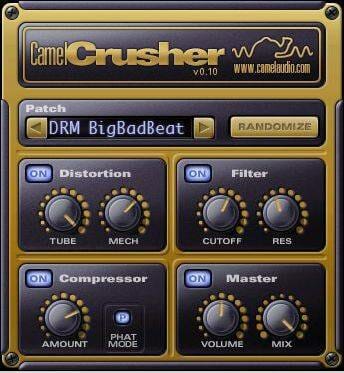 If you make experimental music, leveraging the strength of randomization is crucial to the creative process. With this CamelCrusher VST, you can merge two different distortion sounds to blend a wide range of timbral options with a single button.
5. Fracture by Glitchmachines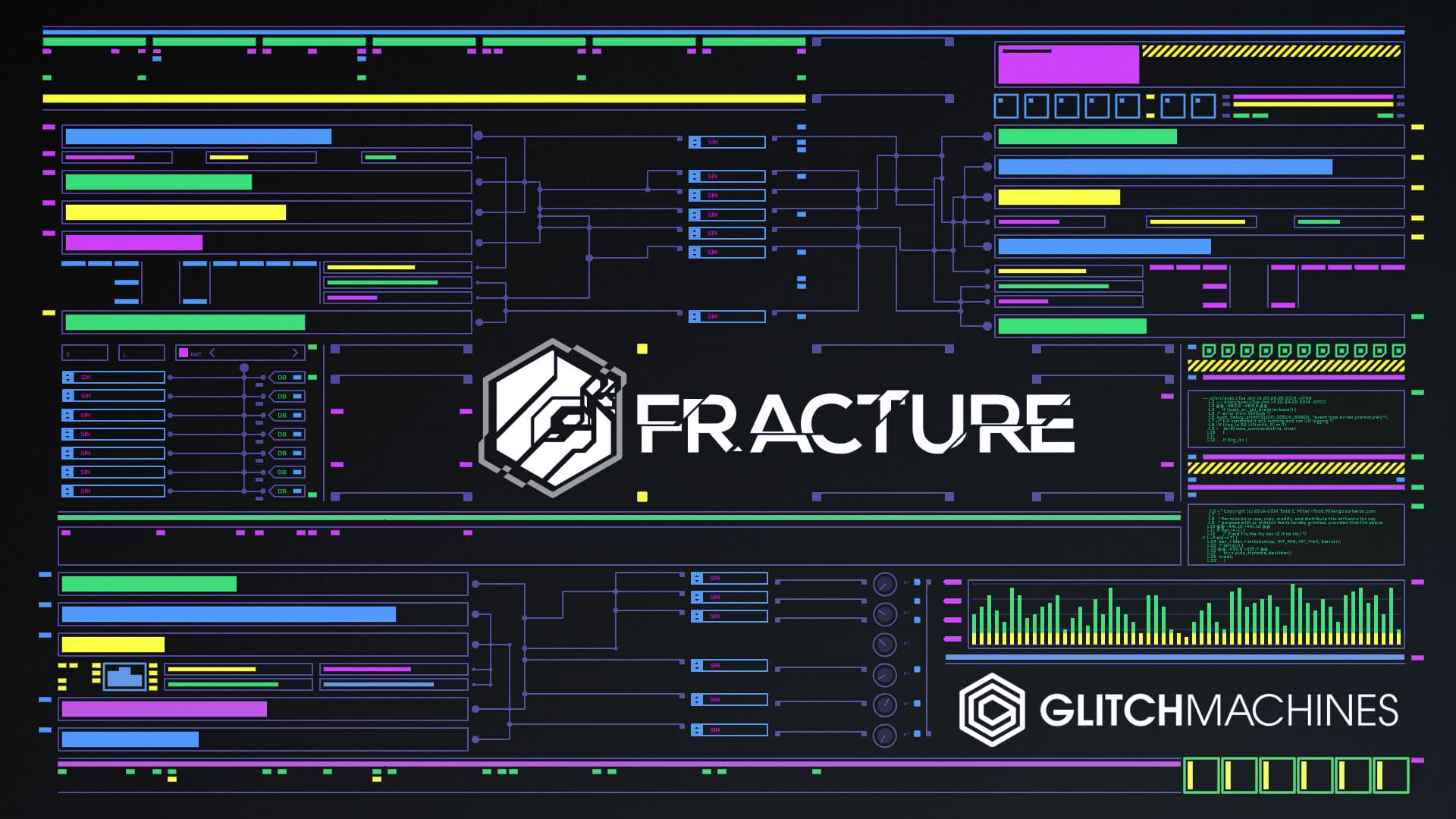 Forward-thinking tools from Glitchmachines are super fun. When you use the Fracture VST, you'll access a buffer effect with an oddly intuitive interface for abstract textures and unpredictable results. Their Hysteresis VST plug-in is also a gnarly glitch-delay processor that creates incredibly wild signal mutations that are well worth digging into.

6. FreqEcho by ValhallaDSP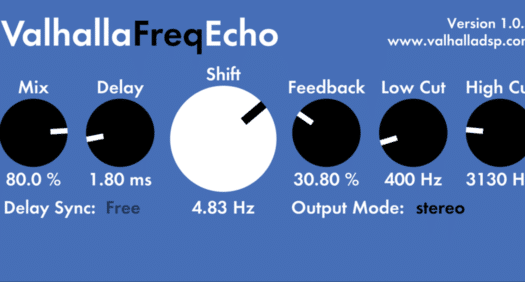 We appreciate the FreqEcho delay plug-in for its subtle-to-extreme effects. Mess with the pitch of delays or detune them completely.  Valhalla describes this frequency shifter/analog echo emulator as "skull-melting chaos." That sounds about right.
7. Audio Treasure by Max For Cats
Nothing is sweeter than a happy accident – and nothing is worse than missing how you made that magic happen. Producer P. Morris shared this one during his studio session at Output and we have been obsessed ever since.
Audio Treasure runs on your master track, constantly recording audio into a 2-minute ring-buffer. Write it to disc and re-import into Live to save those stress-induced wrinkles.
---
Dive into the studio session with producer P.Morris on how he captures happy accidents and collaborates with vocalists.
---
8. Saturation Knob by Softube

A modeled output distortion via Saturation Knob by Softube dials in well-placed harmonics, meaning more body on your sounds and kicks. Plug it in and play with the parameters to hear what happens with a simple and clean single knob interface. This free Softube plug-in offers a tad more coloration than your regular Live/DAW's built-in saturation option.
9. Vinyl by iZotope
The Vinyl iZotope VST is a solid lo-fi tool that brings back the warmth and vintage flair of retro albums. Whether you're shaping small or large sections of your arrangement, it's easy to give them a new feeling altogether with hisses, crackles, and saturation options.
10. Neutrino by iZotope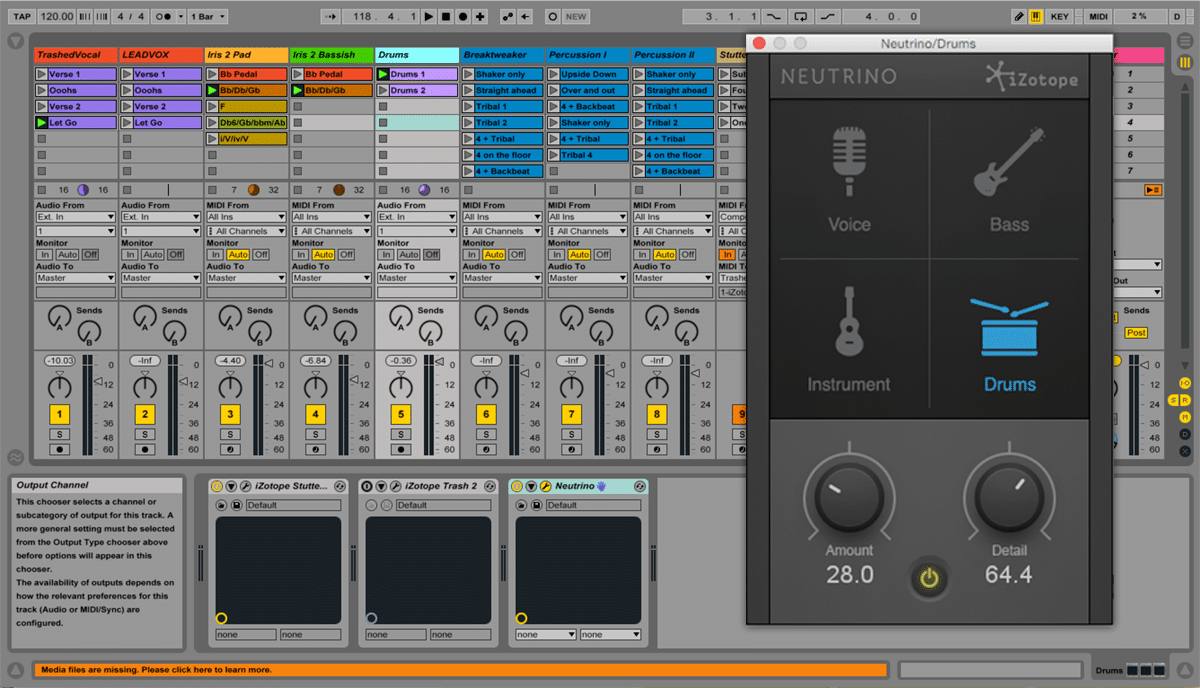 Another excellent free VST from iZotope, Neutrino is sugar, spice, and everything nice. A subtle, versatile effect that adds the "shimmer" by enhancing the clarity of your track, it's simple to use with four modes (Voice, Instrument, Bass, Drums) to add the final polish to your mix.
11. Anarchy Rhythms by Anarchy Effects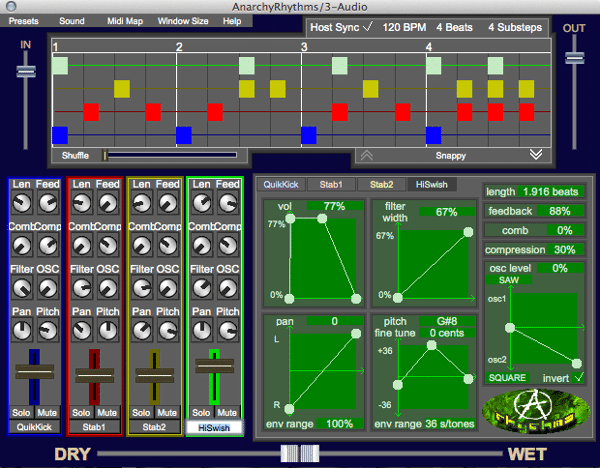 A hybrid between an effect and a drum machine, Anarchy Rhythms by Anarchy Effects is a wild way to compose rhythmic patterns from the sonic timbre of your input. Apply a user-controlled matrix of amplitude modulation, bandpass filtering, feedback loops, internal oscillation, and compression.
12. Rack Spacer by Boz Digital Labs

When it comes to Rack Spacer by Boz Digital Labs, we're going to let "synthman" speak for us: