The 13 Best Free VST Plugins in 2022
Looking for sweet, free VST plug-ins with zero strings attached? Check out the best VST plugins that take your sound from meh to monster.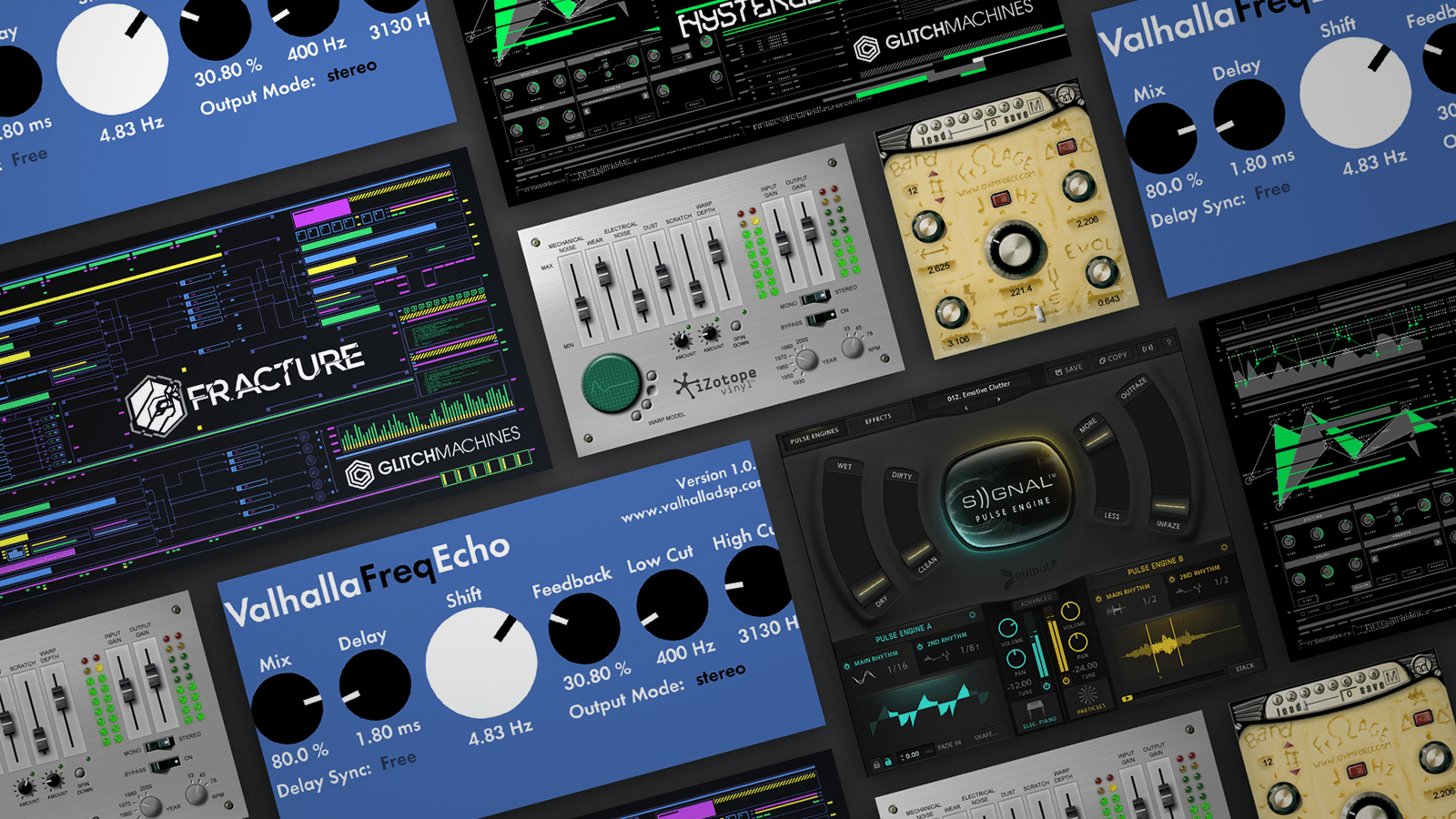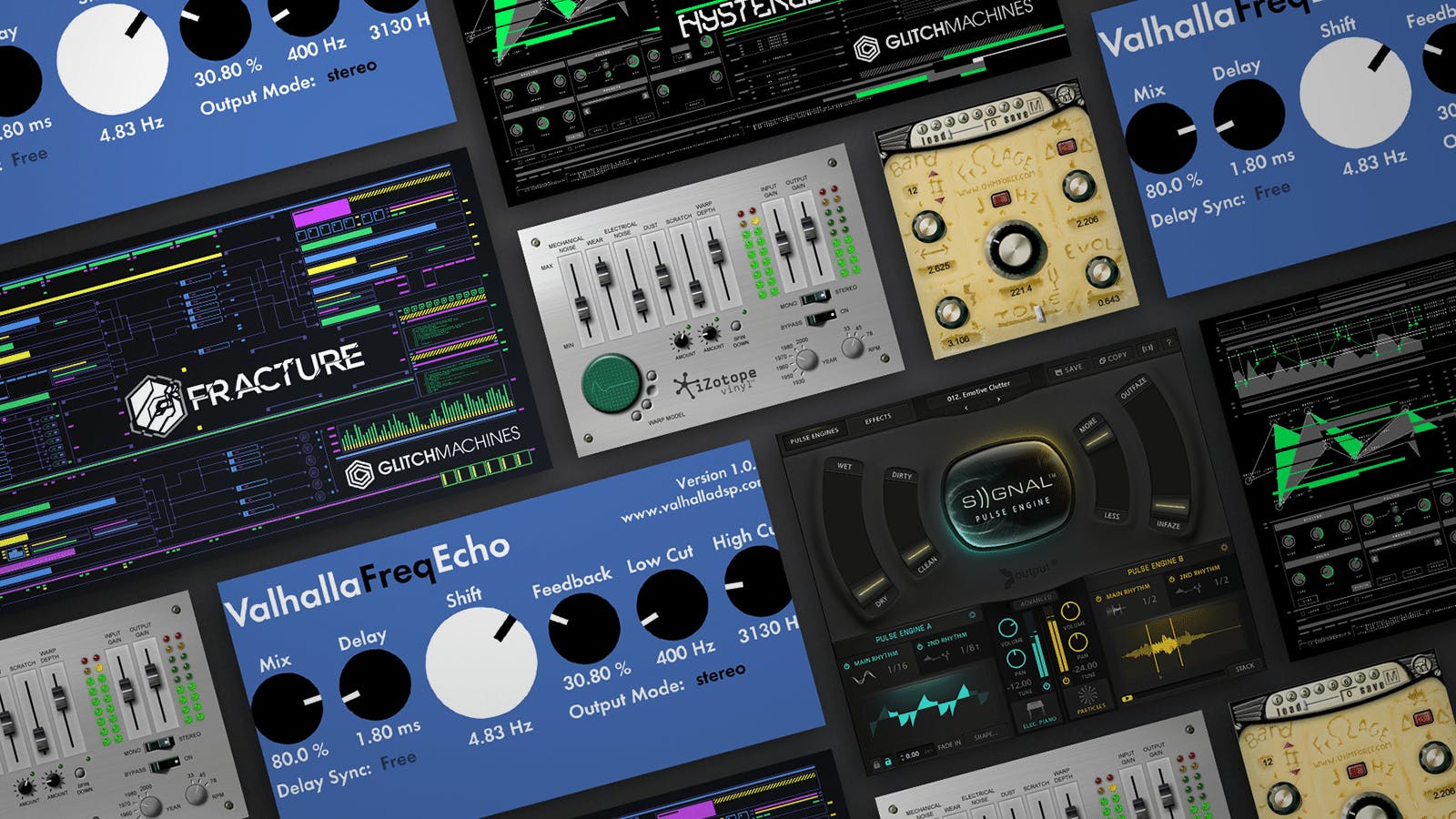 There's no shortage of free VST plugins, but which ones are truly worth it? We curated our top 13 must-have free tools for music-making. We're obviously partial to Output VSTs. But, it's important to pull from a diverse tool kit when making music. And, there are tons of highly-rated VST freebies out there.
If you want to skip the guesswork and save the burden on your wallet, read on. Featuring a combination of classic and new, we've curated this list of the best free VST plugins for your studio. After all, free is always the best deal.
1. Arcade by Output
What's our favorite VST freebie? ARCADE! A sample-based VST, ARCADE is a giant library of royalty-free and professionally recorded loops and one-hit sounds that you can instantly manipulate. It's basically kick starts your inspiration the next time you feel stuck in the studio.
There are tons of sounds to choose from in genres like hip-hop, orchestral, rock, EDM, lo-fi, and more. Once you find a cool sound, you can flip, chop, and modulate it using the plugin's built-in sliders and macros. It even automatically matches every sample to the key of the track you're working on. Since ARCADE does a lot of the busy work, your brain is freed up to let the creative juices flow and make cool stuff fast. There's a 30-day free trial where you get to keep everything you make using ARCADE, even if you don't re-up.
2. OTT by Xfer
OTT stands for Over The Top. It's a multiband compressor that can bring out subtle dynamic and transient shifts to greatly improve your mix (when used correctly). Ableton Live users already know the glory of OTT as it's included as a stock plugin. Steve Duda created this to give everyone else a taste of the plugin that's part of the secret sauce for everyone from Skrillex to David Guetta.

3. Wider by Polyverse
Infected Mushroom has a whole line of interesting tools for musicians. The psytrance band created Wider as a new solution for enhancing the stereo field. The magic of this VST is that it beautifully enhances any audio signal no matter if it's mono or stereo. And, it does so without affecting the phase. Even dialed up to 200 percent, the sound quality remains intact.
4. CamelCrusher by Camel Audio
If you make experimental music, leveraging the strength of randomization is crucial to the creative process. With Camel Audio's CamelCrusher VST, you can merge two different distortion sounds to blend a wide range of timbral options with a single button. This is a great plugin to thicken up an electric guitar. Use it to add just a tiny bit of color to a thin guitar, or go all out on dirty distortion.
5. Fracture by Glitchmachines
Forward-thinking tools from Glitchmachines are super fun. When you use the Fracture VST, you'll access a buffer effect with an oddly intuitive interface to create abstract textures and unpredictable results. As a bonus, the Glitchmachines Hysteresis VST plugin is another gnarly glitch-delay processor that creates incredibly wild signal mutations that are well worth digging into.
6. FreqEcho by Valhalla DSP
We appreciate the FreqEcho delay plugin for its subtle-to-extreme effects. Mess with the pitch of delays or detune them completely. Valhalla DSP describes this frequency shifter/analog echo emulator as "skull-melting chaos." That sounds about right.
7. Audio Treasure by Max For Cats
Nothing is sweeter than a happy accident — and nothing is worse than missing how you made that happy accident happen. Producer P. Morris shared Audio Treasure by Max for Cats during his studio session at Output and we've been obsessed ever since. Audio Treasure runs on your master track, constantly recording audio into a two-minute buffer. Write it to disk and re-import it into Ableton Live to save those stress-induced wrinkles.
8. Saturation Knob by Softube
Saturation Knob by Softube is a modeled output distortion that dials in well-placed harmonics, meaning more body on your sounds and kicks. Plug it in and play with the parameters to hear what happens with a simple and clean single-knob interface. This free Softube VST plugin offers a tad more coloration than your regular DAW's built-in saturation option.

9. Vinyl by iZotope
The Vinyl iZotope VST is a solid lo-fi tool that brings back the warmth and vintage flair of retro albums. Whether you're shaping small or large sections of your arrangement, it's easy to give them a new feeling altogether with hisses, crackles, and saturation options.
10. Vocal Doubler by iZotope
iZotope has several free VST plugins. Another excellent freebie from the plugin company is Vocal Doubler, featuring iZotope's fantastic and gorgeous interactive UI. Vocal Doubler is an intuitive and simple tool to achieve a natural-sounding doubled vocal effect. It's meant to add a new level of richness and depth to vocals, but also works as an effect on non-vocal sounds.
11. TAL-Chorus-LX
If you are familiar with vintage synths, then the look of TAL-Chorus-LX will instantly spark a connection. This tiny, free VST recreates the chorus from the legendary Roland Juno-60. While you don't get the noise and hiss of an original analog source, it does reproduce the distinctive characteristics of the Juno-60 chorus. No presets are needed here, just hit the buttons and play with the knobs.
12. Snap Heap by Kilo Hearts
When you're in the creative flow, you don't want to get encumbered with the technicalities of complicated tasks. Snap Heap allows you to manage long FX chains in tidy ways. It can also add some additional depth to sound design tasks when the onboard FX of a VST falls short. This goes a long way in crafting an original signature sound, fast.

13. Signal Free VST by Output
Last but certainly not least, Output SIGNAL Free is the demo version of our pulse engine, which can generate everything from chugging bass to far-out glitches. It comes stocked with 2GB of mega-fat analog synths and artfully recorded live instruments so there's plenty of runway to start with. If you dig the free version, then take a look at the upgrade, which gives you 40GB of sounds, the ability to save presets, and more.
There you have it, our current picks for the best free VST plugins out there. We hope you grabbed them for yourself! For more, check out our favorite VST plugins that work effortlessly with Output ARCADE!