New in Arcade: Gnarly Machines and Sunset Synths
Every month, we put out fresh sounds in Output's inspiration machine Arcade. Today, we take a look at nostalgic synths, blown-out drums, and so much more.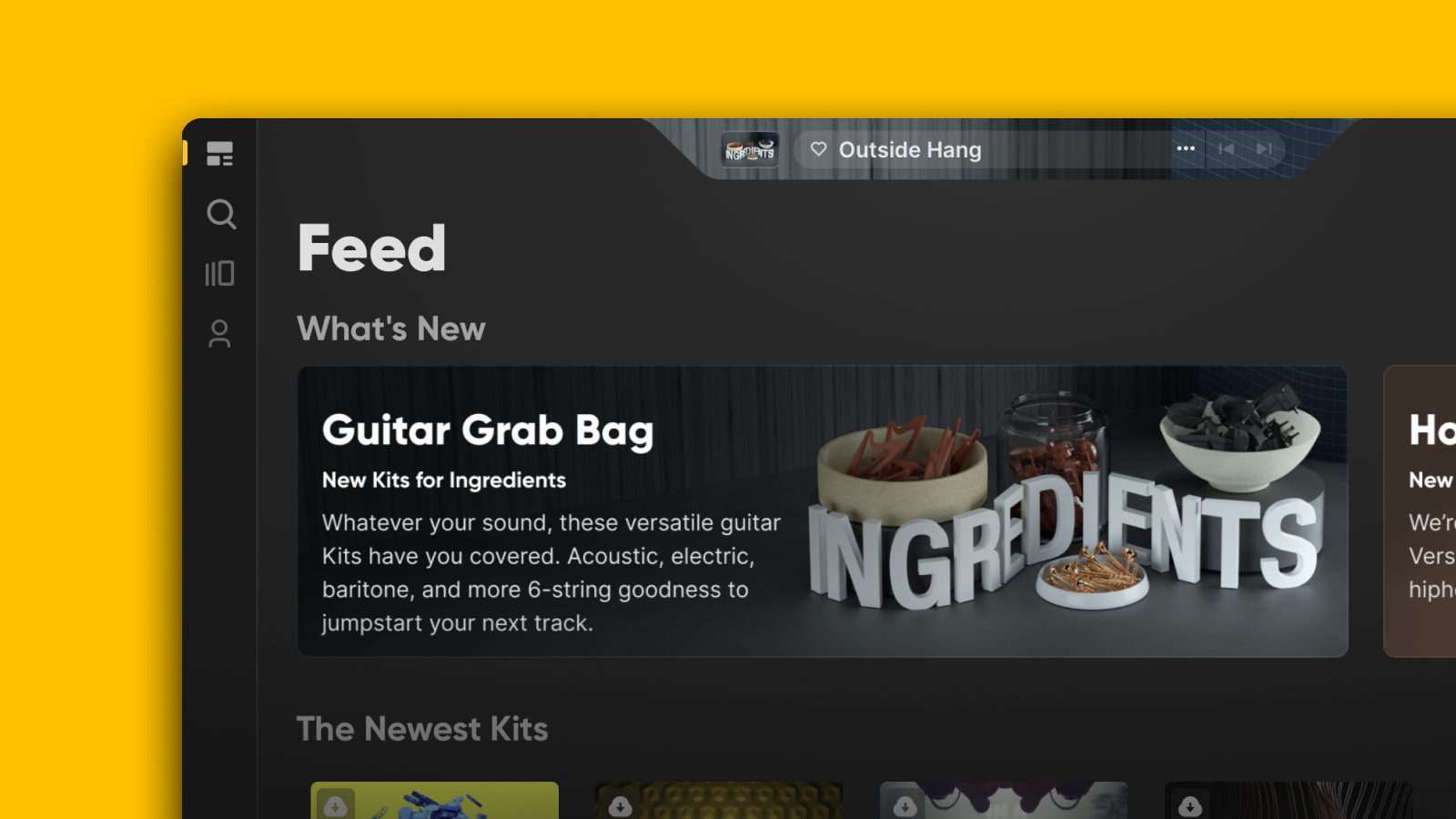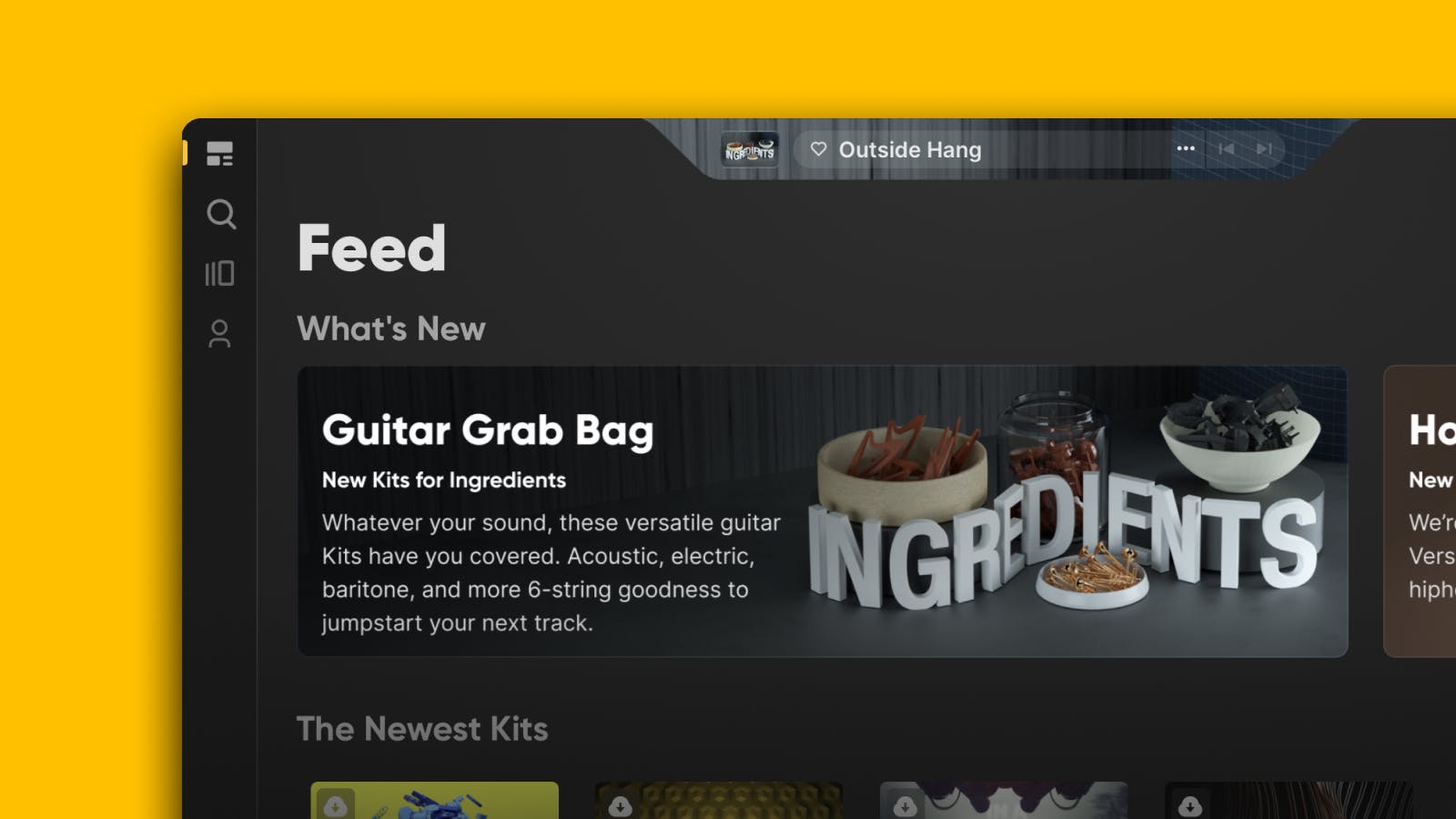 Output's signature, cloud-based sampler instrument Arcade is always growing, with fresh Samplers added to the platform each week. With so much material at your fingertips, it can be tough to keep up! So today, we're taking a look at what's new in Arcade this month.
For R&B and emotional pop lovers, we released a new Line called Honey. And, we followed that up with new Samplers for Hooked, Poolside, Modular Circuitry, and Ingredients. Gnarly drum machines for experimental techno, yearning indie-pop fragments, sunsetting synthesizers, finely-tuned vocal chops — Arcade's got you covered.
Whether you're writing your next hit or finishing a track, you'll find something to love in this list of new Arcade Samplers. Start downloading sounds and play around with these Samples and loops to your heart's content.
New Samplers for Ingredients: Guitar Grab Bag
Ingredients is a unique Line that focuses on fundamental musical building blocks that you can twist and process as needed for your productions. Inside, you'll find raw, relatively unprocessed takes using various acoustic and electric instruments. The latest addition to the mix is this set of Guitar Grab Bag Samplers, running the full gamut of 6-string guitar goodness. Need to kick-start an indie-pop track? Take some loops and get to choppin'. Looking for more of an R&B progression? Pull the tempo down, lower the key, and filter out the high-end frequencies to dial in a vibe.
New Samplers for Hooked: Refresh
The hooks keep comin'. The latest Hooked Refresh Samplers focus on punchy, soulful vocals, perfect for future pop, dance music, and R&B. The Samplers span a range of different phrases and one-shots. Use them as plucks, ear candy, or even the main chorus line of your next tune. Throw in a few Modifiers — like the reverse-mode Playhead or our unique Resequence step sequencer — and these vocal clips will lead to melodic inspiration you never expected.
New Samplers for Poolside: Summer's Gone
Poolside is all about embracing the sounds of summertime, no matter the season. Our new Summer's Gone crossover Samplers are here to help you channel your favorite memories from warm days gone past. You can expect a nifty selection of instruments from these Samplers: Nostalgic synth and string lines, moody lo-fi drum breaks, crystalline plucks, and a whole lot more. Turn your seasonal melancholy into something beautiful.
New Samplers for Modular Circuitry: Angry Machines
Welcome back to the danger zone. Modular Circuitry — our explosive Line for all things modular synthesis — now comes with Angry Machine Samplers: a new set of gnarly digital textures, industrial drums, and absolutely crushed techno percussion sequences that can add some new grit to your experimental pop, rap, or dance music productions. You don't have to own thousands of dollars worth of Eurorack to tap into these sounds; you just need Arcade.
Looking for more sounds to download? Check out this round-up of lo-fi chords, mysterious woodwind textures, and menacing drones for Arcade.