New in Arcade: Emotional Pop and Dramatic Instrumentals
Need emotional synths and arps for your next track? Or ear candy vocal stabs to dress up an R&B tune? Check out what's new in ARCADE.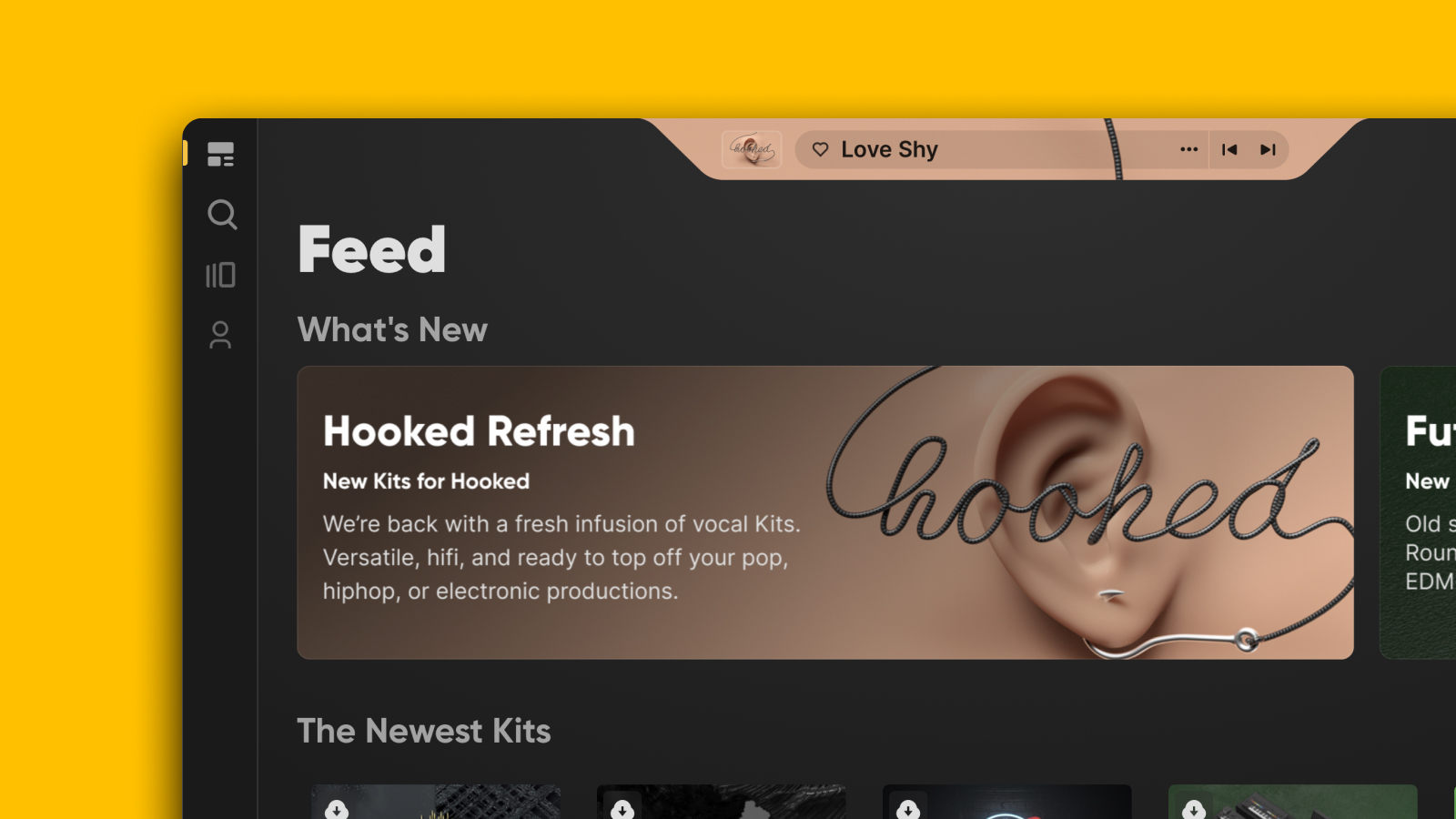 Need emotional synths and arps for your next pop track? What about big and detuned sub-bass? Or ear candy vocal stabs to dress up an R&B tune? No matter what you're looking for, Arcade has you covered. We've debuted loads of new Samplers across an array of genres and styles that will inspire your next session and take you in new directions. Whether you're into chilled-out pop, cinematic masterpieces, future bass, or hip-hop, you're sure to run into sounds that bend your ear and make you want to dig deeper.
Arcade by Output is a loop synthesizer that releases new content every single day. From underground techno to Latin-infused percussion to spice up any pop track, Arcade has it all. Check out some of the freshest sounds recently added to Arcade, with lots of Samplers that give you more to explore in some of your favorite Lines.
New Samplers for Poolside: Chill and Carefree
Cover a diverse range of genres with these new summery Samplers, from upbeat future pop to chill trap and everything in-between. There are three new Samplers just in time for summer for forward-thinking jams. The Jump Off has delicious vibrato melodies with funk undertones and disco reverbs. Then, there's Carefree Future which pairs arpeggiated synths with bass, plucks, guitar, and more. Rounding it out is the Warm Night Magic Sampler. Inside, find deliciously spaced-out synths that bend over time, alongside soft percussion-like shakers.
New Samplers for Overture: Epic Orchestral
These larger-than-life Samplers span the symphonic spectrum, invoking images of traversing vast landscapes amidst great peril. Dive in and create your own adventure. We have three new Samplers for you to grab. Brave Travels brings tension with sharp and detached staccato brass, from trombones to trumpets. You'll find intensity elsewhere too, with strings hit by the stick of the bow. On the other end, The Rubicon goes deep and low with tuba blasts, bassoon, and flourishes of clarinets. For a more upbeat jaunt, there's Across the Sea, which has flute ensembles, low winds, reeds, and pads.
New Samplers for Vintage Synth: Future Synths
Old-school synths meet new-school chords. Round two of this popular release from last year is great for slicker, EDM-leaning productions, but also works nicely for lo-fi hip-hop and chill trap. There are three new Samplers to delve into. Endless Sunset is for anyone who likes a little drawl on their synths. It's full of expansive pads and gliding main lines that stretch on and on with evolving envelopes. Next up is Still, a Sampler that brings things down a touch with emotional sine waves and detuned chords. If you want something a bit prettier, the Whenever Sampler is for you. Packed with animated synths, playful melodies, and vocal bass, it's perfect for, well, whenever.
New Samplers for Hooked: Pop Vocals
We're back with a fresh infusion of vocal Samplers for Hooked. Versatile and ready to top off your pop, hip-hop, or electronic productions, Hooked is a fan favorite for a reason. This time, there are three new Samplers: Stay Tonight, That Look, and No Goodbyes. All these Samplers are for feeling the vibe — they're packed with gorgeous vox that are for the romantic in all of us. Check out full phrases and the little bits and bobs that add the final touch to any vocal-tinged tune. All the oohs, aahs, and yeahs one could ask for.
For even more Arcade goodness, check out these other freshly-released Samplers.