New in Arcade: Rave Drums, Gritty Guitars, and Summery Melodies
Each month, we release fresh sounds in Output's inspiration machine, Arcade. Meet our latest Line, Pop Underground, stuffed with technicolor synthesizers, '90s-style drums, and fuzzy indie rock guitars.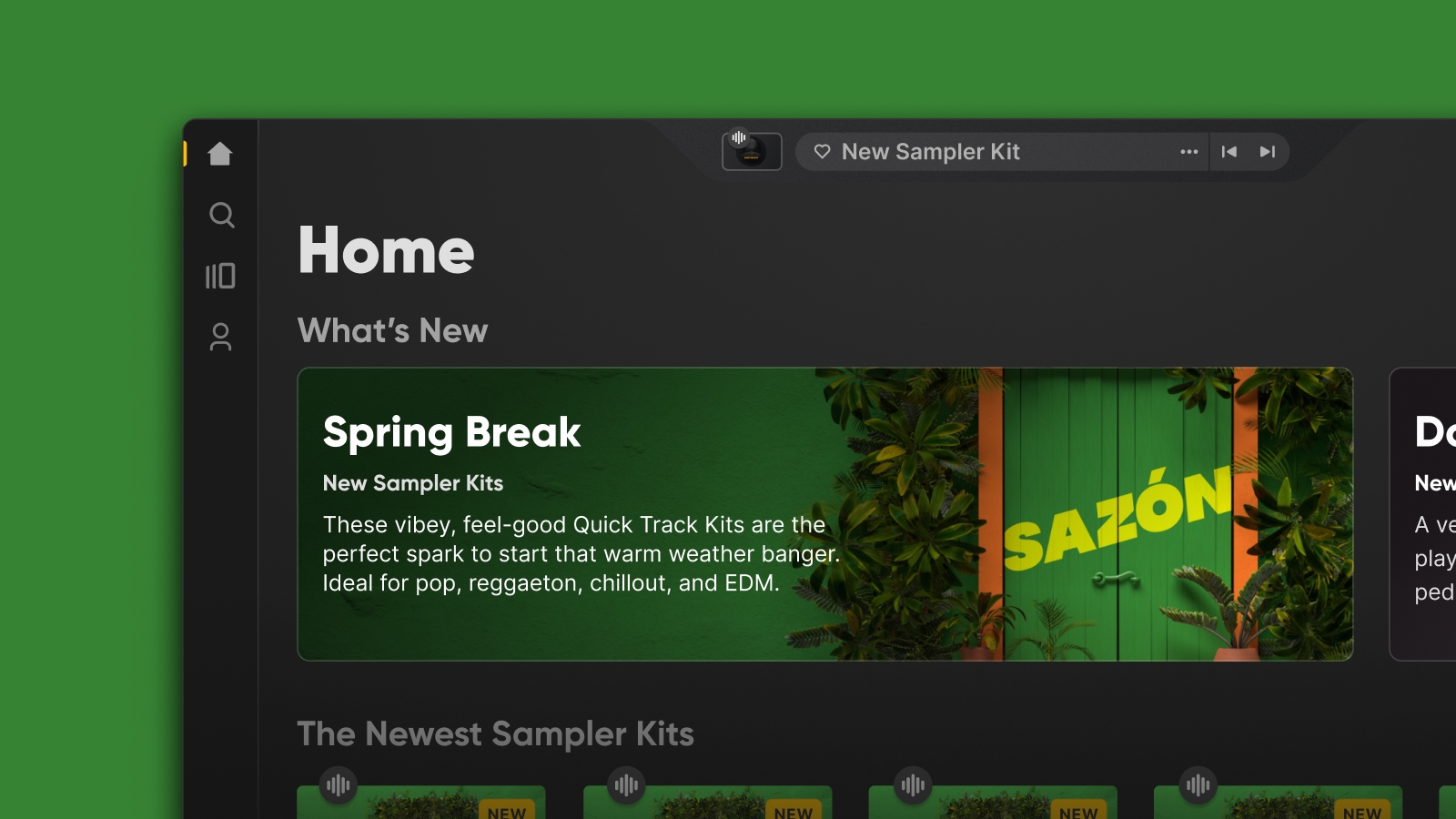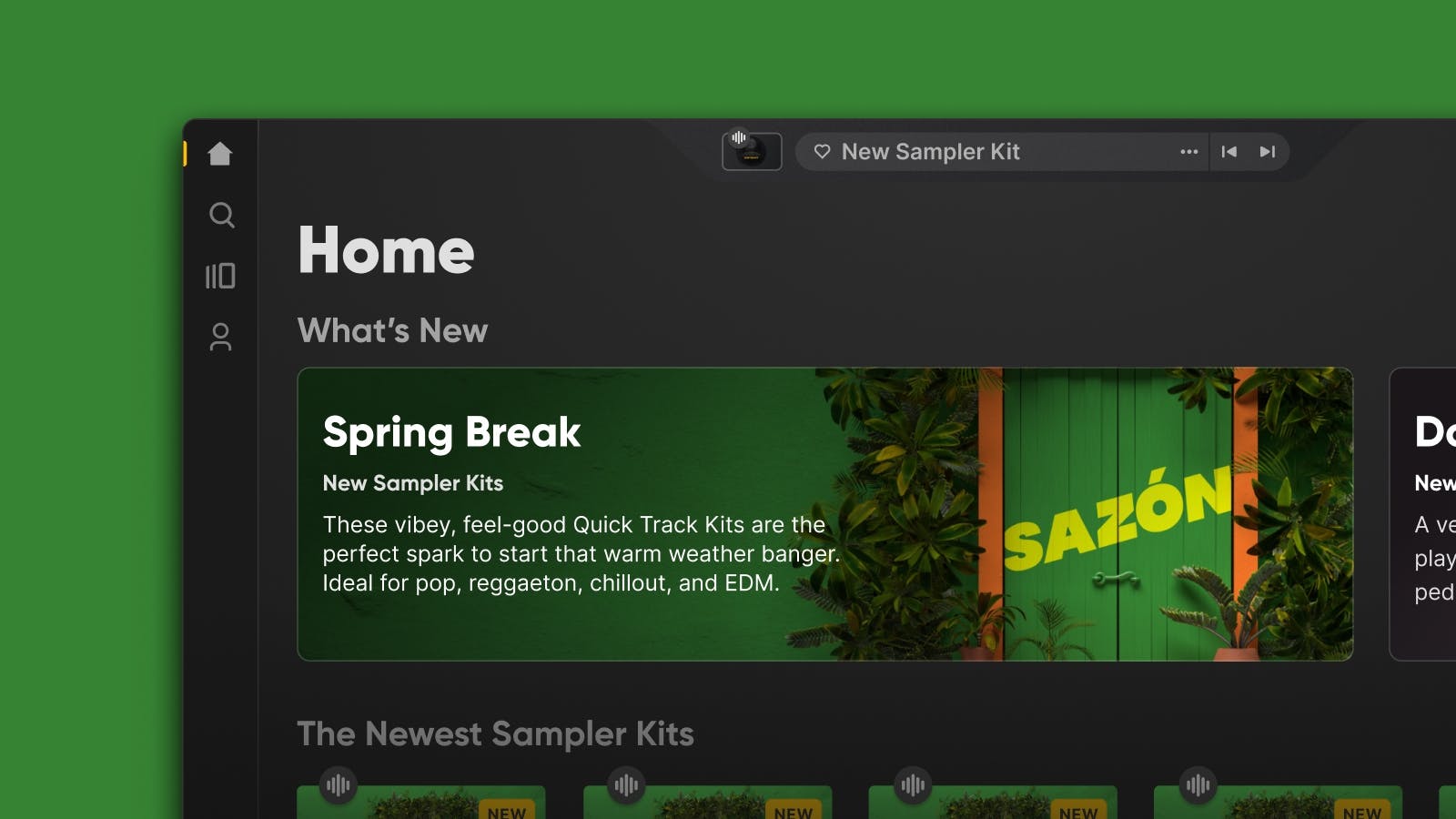 Spring is just around the corner, and we're coming out of the winter months with a new collection of top-shelf samples, loops, and instruments for Arcade. This month gave us all manner of new Samplers and Instruments to welcome the sunshine. Our latest Line, Pop Underground, explodes with technicolor synthesizers, '90s-style drums, and fuzzy indie rock guitars to take care of all your alternative pop needs.
Other highlights include new vocal phrases in the latest Hooked Refresh, gritty country-style guitars for Nashville, and a hot grab-bag of reggaeton-ready synthesizers in Sazón. Current Arcade subscribers can download and use all of these Samplers and Instruments.
If you're not signed up for Arcade yet — well, what are you waiting for? New users get a free trial, on the house.
New Line: Pop Underground
Get the sound of the rising underground. Retro, multi-layered electric pianos? Check. '90s rave dance loops with synthesizers that range from dreamy to plucky to in-your-face brassy? Oh yeah. Pop Underground is the Line for alternative pop, taking influence from the vibes of the '80s and '90s with new modern twists. It features all-in-one song starter Samplers along with Instruments bursting with guitars, synths, organ stabs, and more.
New Samplers for Hooked: Refresh
Ooh, aah. The best vocal one-shots, phrases, and melodies in the game are back with the latest refresh of Samplers for Hooked. You can pitch 'em up for your next pop or dancefloor smash, or transpose them down and sample the audio to create some haunting human textures for a hip-hop beat. With this new batch of breathy ad-libs and leads, the choices are endless.
New Samplers for Nashville: Down Home
Rev up that overdrive. The new Samplers for Nashville are about dirty guitar sounds of all kinds, from the sliding, smoky pedal steel of "Familiar Highway" and "Steel River" to the rich, naturalistic mandolin on "Room to Roam." These are tones you won't want to miss. Not a country artist? Pull up those Macro FX faders for instant sound design goodness to fit any genre.
New Samplers for Sazón: Spring Break
Everybody loves the sunshine, us included! Sazón is an eclectic Line of modern sounds and classic-sounding samples that can kickstart your next música urbana hit. The latest additions fall under a type of Samplers that we refer to as Quick Start Samplers: perfect jumping-off points for reggaeton, pop, chillout, and EDM.