"MOVEMENT is the perfect remedy for those moments when inspiration starts to run dry."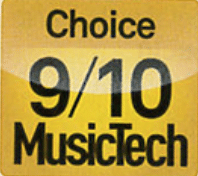 The experts at Music Tech got into the groove with our first audio plug-in MOVEMENT.
MOVEMENT is a tool that works best when a degree of serendipity is thrown into the equation — when you're not quite sure exactly what you want, but you're aware your music needs some form of rhythmic or textural lift. The result might be as simple as a small stutter effect, but it will ultimately provide the all-important 'ear candy' that your track needs.
– Mark Cousins from Music Tech Magazine
Get the full scoop here.