17 Mother's Day Gift Ideas for Musician Mommas
These Mother's Day gifts are for all the musician mommas out there: the guitarists, keyboardists, producers, and everything else in-between.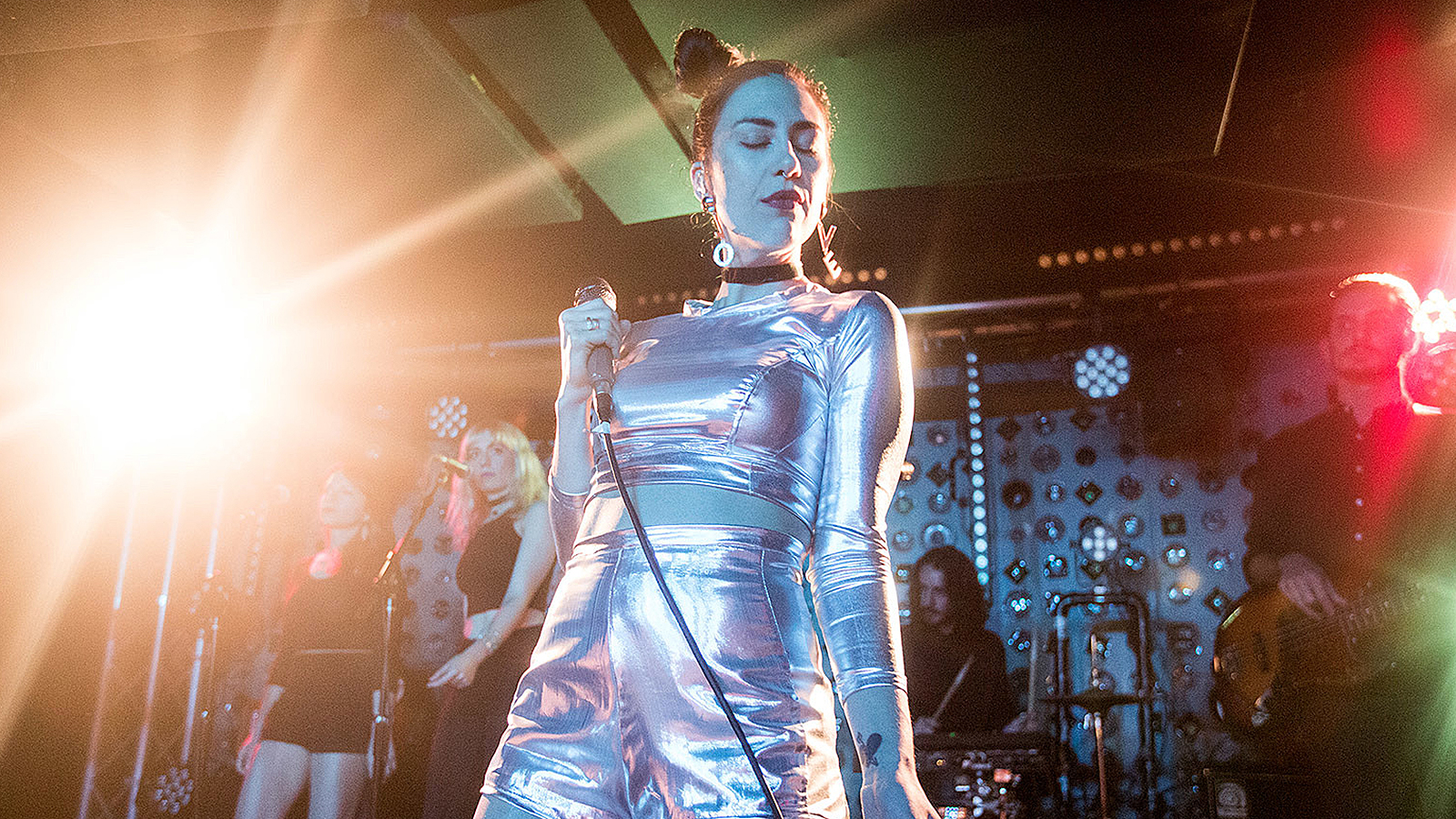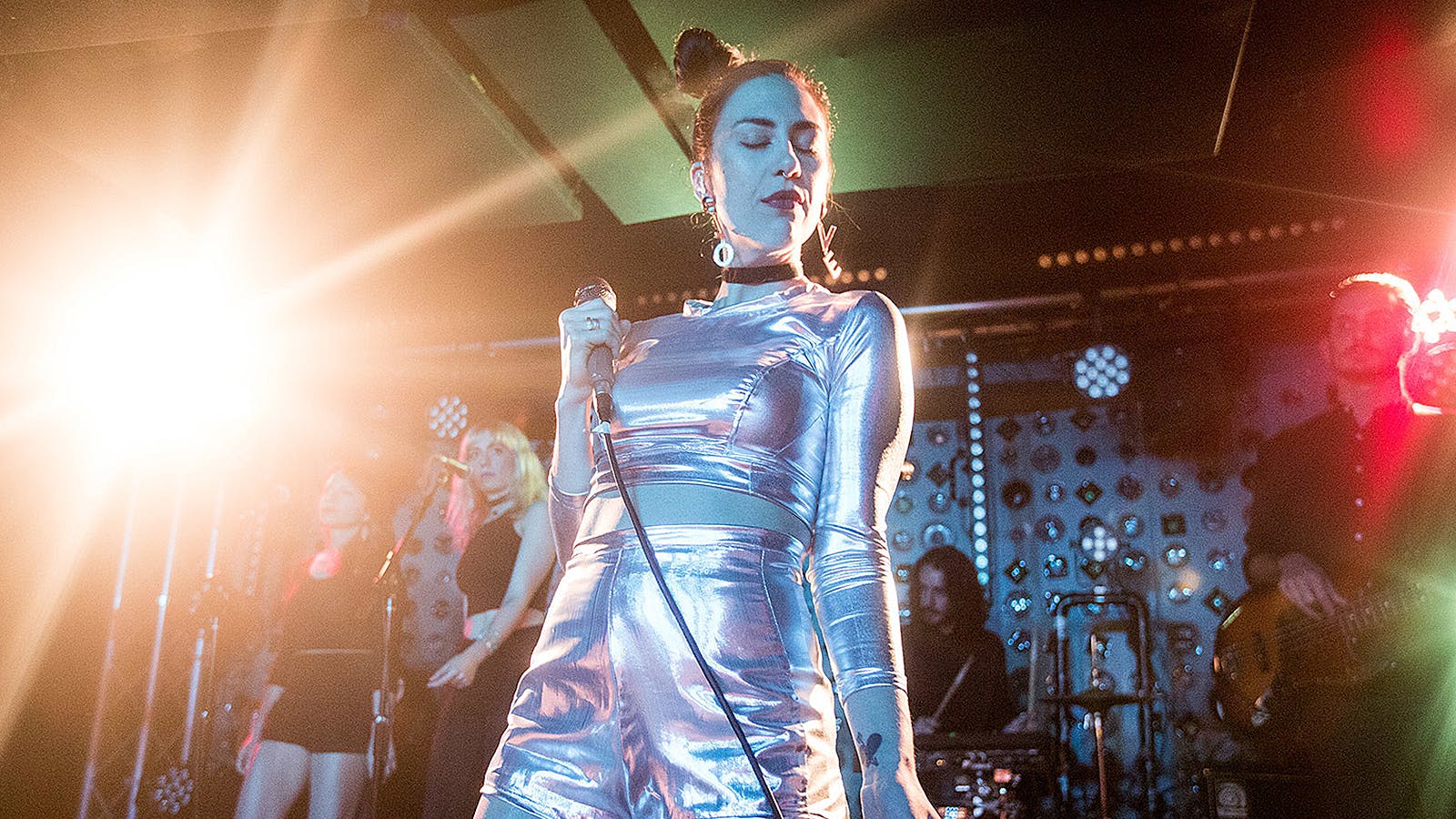 Mother's Day is coming up and you lucked out having a mom who is not just a fan of music but an active musician. This gift round-up is strictly for all the musician mommas out there: the guitarists, keyboardists, singers, producers, engineers, synth-lovers, and everything else in-between. She shared her love of beats and rhymes with you forcing you to listen to '80s-'90s classics, so now it is your chance to show her how much you appreciate that love.
For many musician moms, the true gift is finding time to play. When you don't have much "me" time, you have to have tools that are intuitive to learn and incorporate into your existing setup. While we can't buy time or creative flow from Amazon for mom, we can put excitement into her hands with these little gems recommended here. We even got a couple of musician moms to throw in their personal picks, like Kristin Kontrol (above) and DJ Gina Turner!
For the synth sorceress in your life, the addition of a module may be the refreshing new jolt of sonic inspiration she needed. She will undoubtably praise your selection from the affordable Korg, Teenage Engineering, or Stylophone options here.
If mom has a DJ setup with walls of vinyl records or hard drives stacked up from years of collecting rare remixes for the dancefloor, it is a safe bet to get her a record pool membership that will enable her to expand her music library online. These services will give her access to an incredible range of tracks to program into her mixes. The added benefit of one-stop shopping helps with the time management priority. (Always back to time! Or lack thereof!)
Mom may beat-match and blend on Serato or she may sing and record herself on her DAW. No matter how she expresses herself, a gift that relates to the joy of making music will always speak volumes. You're sure to find something in this gift guide below.
1. Teenage Engineering Pocket Operator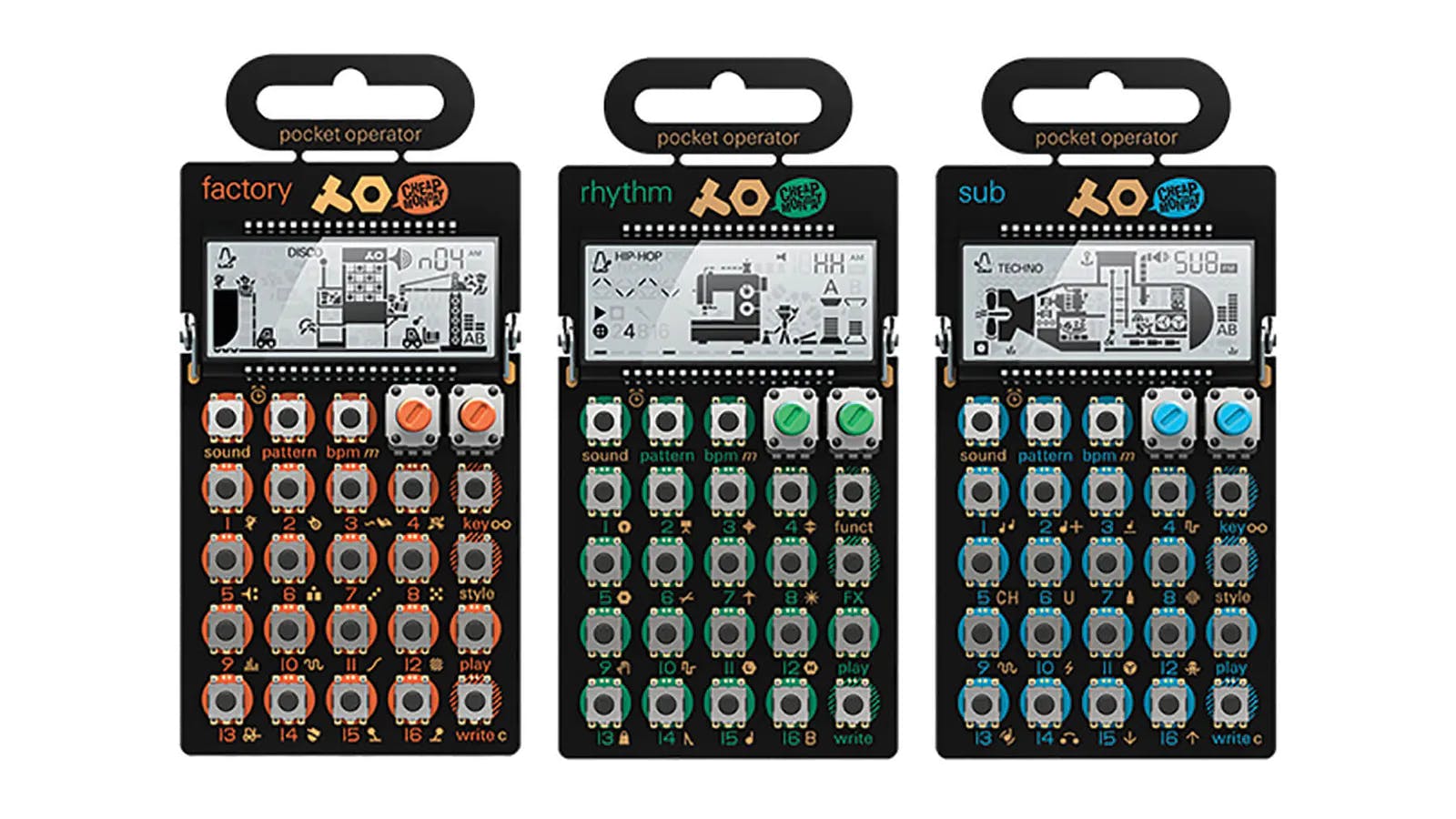 Best for: Everyone? What musician mom wouldn't like a Pocket Operator?
Teenage Engineering may be what moms try to do with their kids in puberty, but it is also the name of a cool Swedish electronics company that make stylishly designed products.
Teenage Engineering has carved out space in people's hearts for their unique, innovative, and often playful take on making music. Their Pocket Operators are cool to look at, with a design that will get people thinking you have a fun computer game in your hand (especially the PO-28 Robot or the Arcade modules). These synthesizers and sequencers come stocked with synth engines and pattern chaining functionality to make your own grooves.
The PO-33 K.O! and the PO-35 SPEAK both include microphones for sampling your own voice or other sounds to effect. The PO-12 Rhythm is a step sequencer that comes stocked with drum samples and is great for making beats. Meanwhile, the PO-14 Sub is a bassline synthesizer that has a sequencer and punch-in effects. There's even a Rick and Morty edition. Your mom can connect a few of these Pocket Operators together to make a pocket band!
Pocket Operator units all feature a 16-step sequencer, 16 patterns, a built-in speaker, a headphone jack, a jam sync option to use one unit as a master clock and link a few devices together, a time of day clock plus alarm clock for when you need a nap, and an espresso function (just kidding it doesn't make coffee).
2. Arcade by Output subscription
Best for: Any mom with a DAW who loves playing around with loops and samples.
Arcade is Output's plugin for playing around with sampled sounds and loops. This is not like a box of Fruit Loops which only contains so many colors and flavors. Arcade is a 15-voice sample playground that allows you to manipulate loops instantly by transforming them on the fly. The plugin has baked in modifiers and a 15-channel mixer with insert master bus and sends. Mom will definitely eat this up for breakfast.
Arcade gives access to a cloud-connected browser where new product Lines, Kits, and samples are delivered hot and fresh daily. New material shows up directly within the plugin, no need for additional downloads.
If your mom makes music in a DAW like Ableton Live or Logic Pro, Arcade is a great low-cost gift that keeps on giving. Mom can grab some Latin percussion one day, drum and bass fills the next, or explore the input quantize on some of her own performance clips by dragging and dropping in her samples. New Kit Generator is a function that slices and maps any sample into a new Kit. There is a lot of bang for the buck, even if this Arcade doesn't have Skeeball.
3. Birth month guitar pick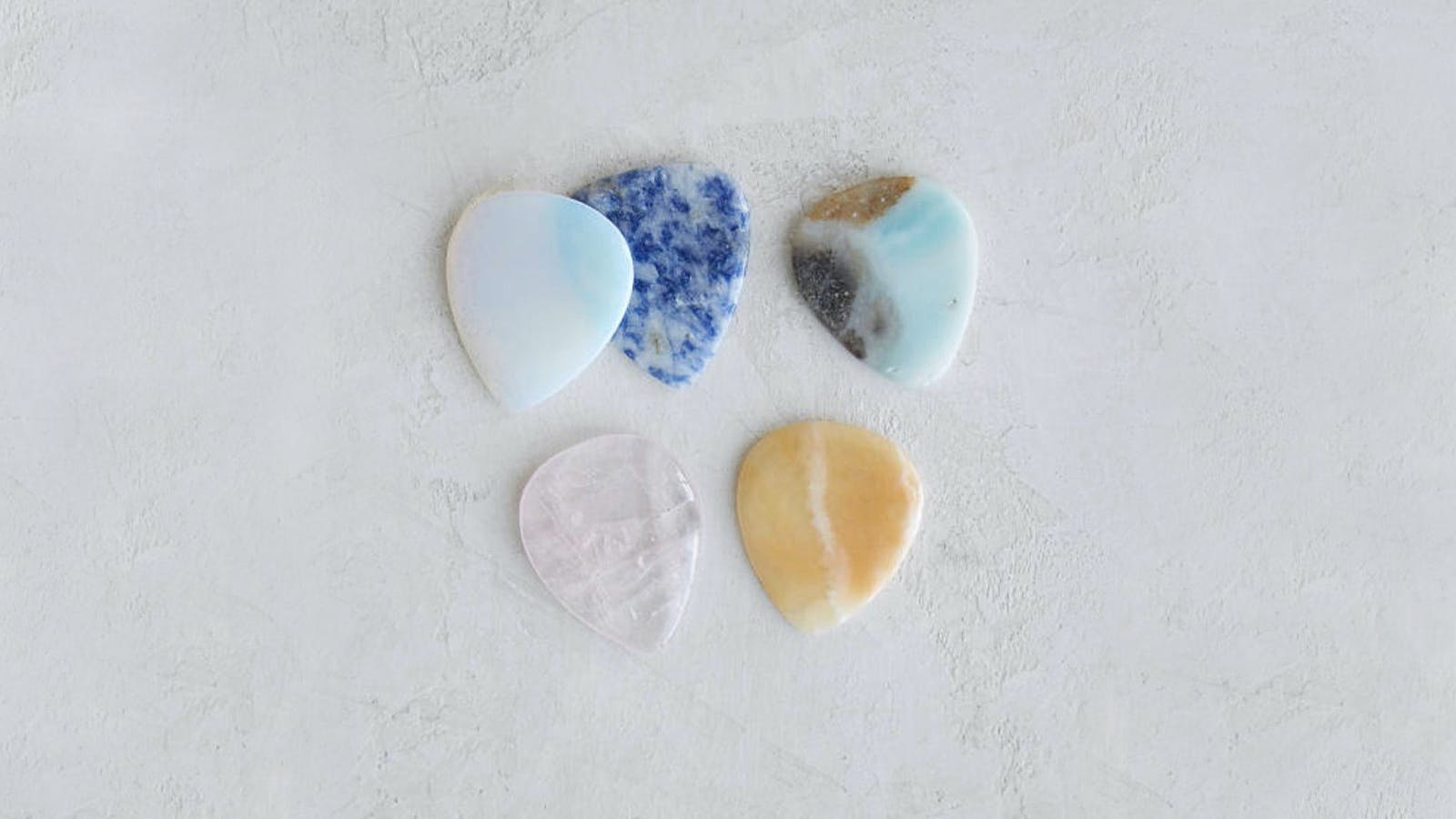 Best for: Literally any guitar-playing mom. They're gorgeous.
Mom is a rock star, so help her play that cover of The Stones with this gemstone guitar pick! Mom's birth month determines the material used for carving these picks, which are hand-made by a couple in Nashville, Tennessee. They are functional and beautiful to look at. The guitar pick for June, for example, is made from moonstone instead of the month's traditional materials of pearl or alexandrite (which may not work as well when used to strum the strings).
These picks are made from real stones which means each one is unique. Gemstones used include: red jasper for January, amethyst for February, amazonite for March, crystal quartz for April, green agate for May, moonstone for June, red agate for July, green aventurine for August, blue jasper for September, rose quartz for October, yellow aventurine for November, and turquoise for December.
Get your favorite guitar hero mom her very own birth month pick and watch her shred!
4. IK Multimedia iRig 2 guitar interface
Best for: Guitar-playing moms who want to turn their rig mobile.
Rockin' mom wants to grab her guitar and go jam out anywhere anytime with her friends. IK Multimedia's iRig 2 is a wildly popular guitar interface that allows her to turn her tablet, iPhone, or Android into a mobile guitar-slaying device. She can play, practice, and record with apps like IK's AmpliTube and Apple's GarageBand. Mom can record evidence of how hard she rocks out.
Mom can use this amp as part of a live rig with her band or interface into a portable speaker as well as recording or playing through her mobile device. There is a 1/8" headphone jack output option for her to listen to, and a 1/4" amplifier output to hit the stack.
New on the iRig 2 is the FX/thru switch that passes a clean unprocessed guitar sound through the iRig to the output jack or select a processed signal. This means a mobile device can be used as a tuner, recorder, or another tool while preserving the purity of an analog signal path. An adjustable input gain knob is the other new option for easy signal control, so mom can choose to add her distortion when and how she likes in the signal path.
5. Korg NTS-1 Nu:Tekt digital DIY synthesizer kit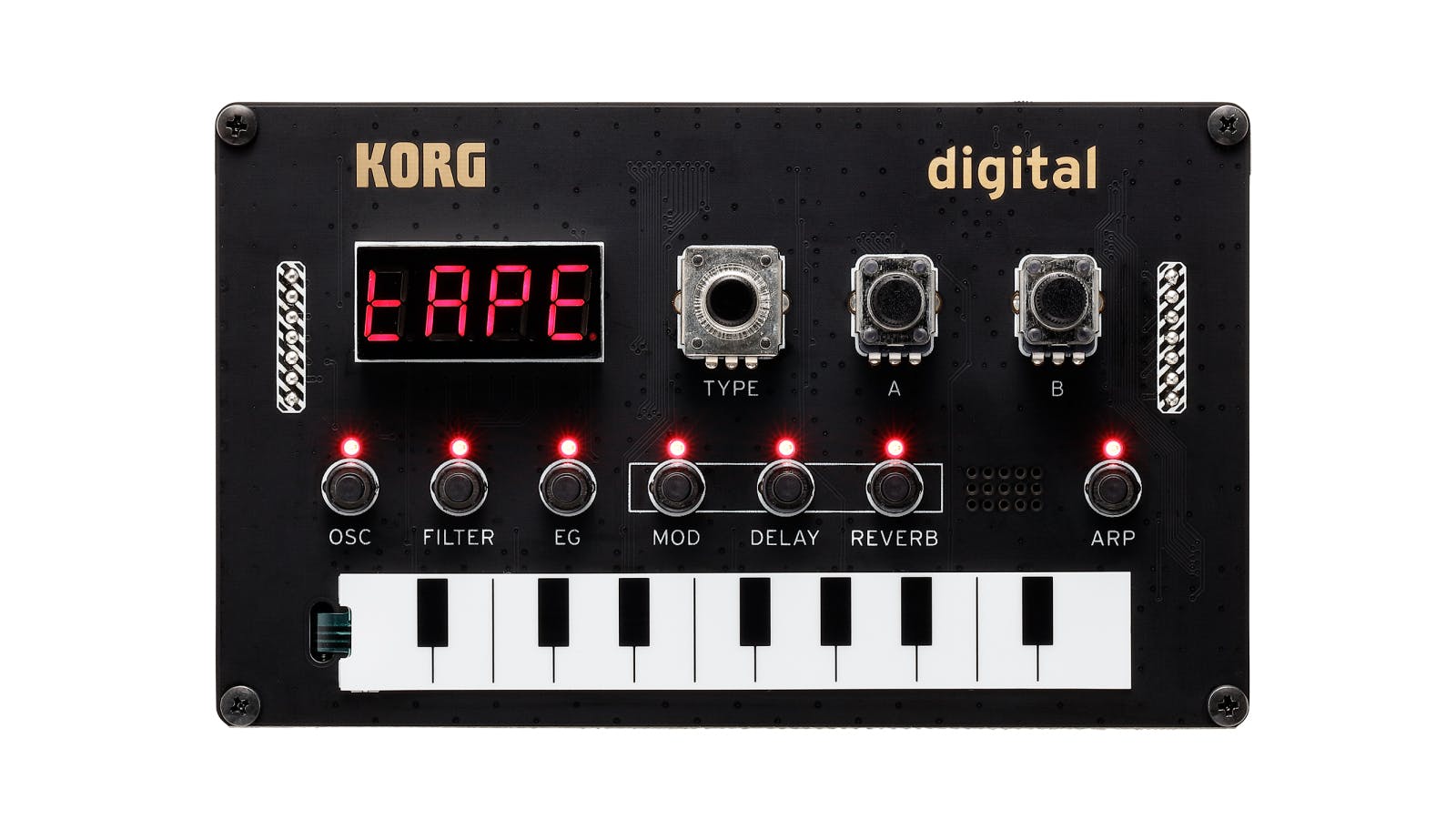 Best for: Moms who love synths and building things from scratch.
Did mom help you build your Legos? Well, then mom can get into the Korg NTS-1, which is an assembly-required DIY digital synth and multi-effects engine kit. If mom has a neat collection of keyboards or an external MIDI controller at home already, this can fit right in. She can plug one of her other instruments into the NTS-1 and use its nifty effects like filters, LFO, full arpeggiator, stereo FX processors, and a digital oscillator.
The NTS-1 is a compact and portable synth with audio in, MIDI in, sync in, and sync out for use with many hardware and software configurations. So she can plug it in and jam out to impress the whole family after turning that last screw in the chassis.
No matter how it's put together, this product delivers a lot for the price. Bonus, the synth is DIY, no soldering required. Just a screwdriver. If you can be with your mom on Mother's Day, this may just be the fun family activity that brings you closer this year.
6. Custom sound wave print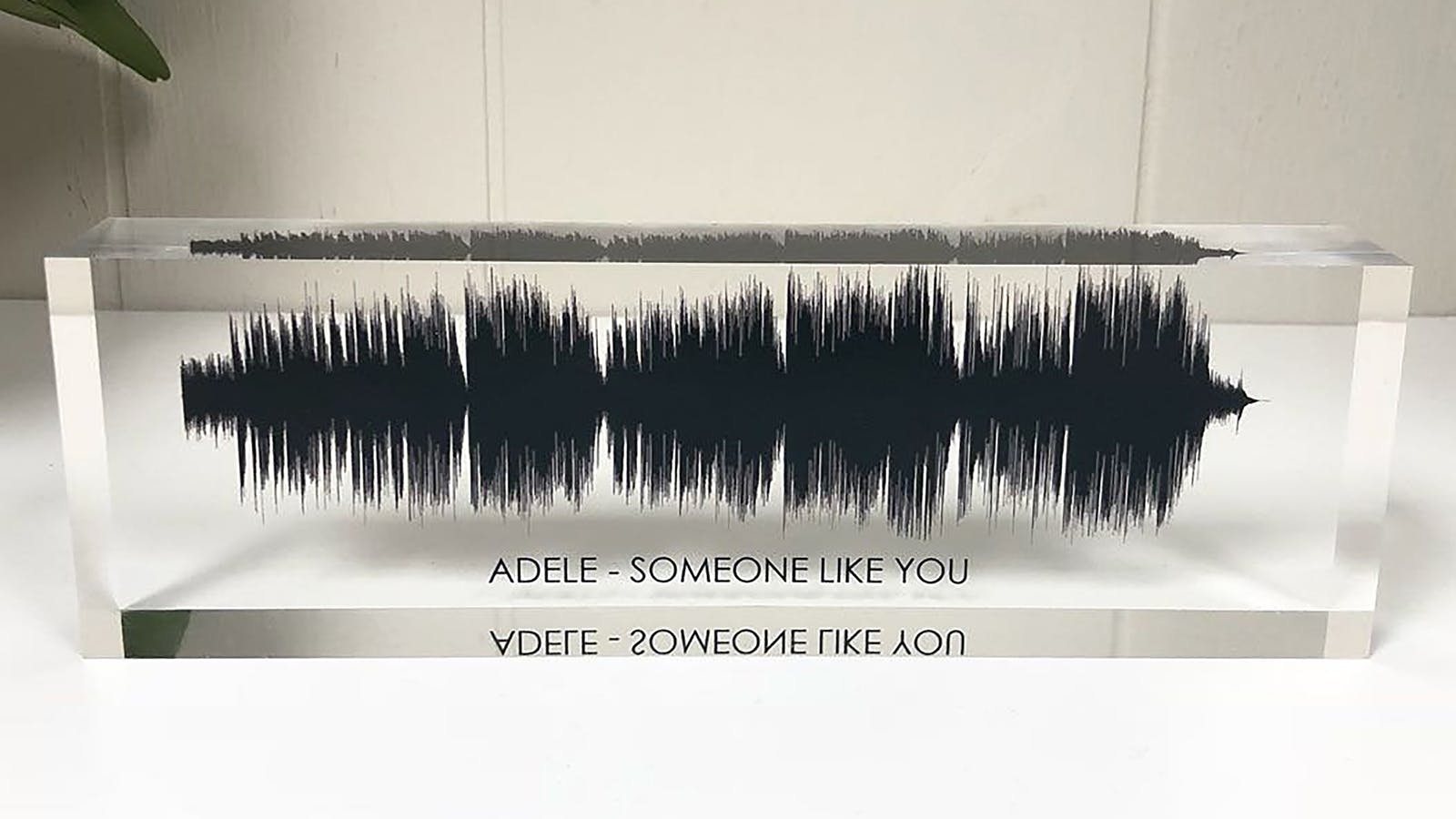 Best for: When you want to express a personal connection to your mom through song.
Want to show your mom what it looks like when you say "I love you" or Queen's "Bohemian Rhapsody" in a waveform? Then we have a gift idea for you!
This customized one-of-a-kind item is made in Connecticut by the ArtBlox Shop. It is a printed audio waveform that is suspended in a clear acrylic block, and it looks very futuristic. Use a popular song or send in your own recording (audio or video) to be printed as a soundwave for this high-frequency art.
Choosing a color for your waveform printing further personalizes this item, as well as the option to add a unique barcode in the same color scheme. The barcode acts as a QR code — point your smartphone camera at it to have the song pop up for your listening enjoyment.
7. Beatport Link subscription
Best for: Professional DJ moms who maybe already subscribe to a DJ pool.
Is your mom a DJ who gigs on the regular? Does she have a Twitch stream where she plays multiple hours a week? Chances are your mom has retired the vinyl already, now subscribes to an online digital record pool, and would appreciate the addition of a Beatport Live subscription.
Beatport Link is a streaming service for DJs that gives you access to their extensive electronic music catalog. It's compatible with Link subscription-enabled devices and software including Serato, Rekordbox, and stuff made by Denon DJ.
Link lets mom create her own personalized library and playlists, but it's important to note that the Pro and Pro+ accounts allow for offline streaming. That can be helpful when the rave your mom is playing at has no Wi-Fi in the warehouse.
DJ City is a record pool and streaming delivery platform to note as an option or addition to a Beatport Link subscription. DJ City is a one-stop shop for creating DJ sets. It has the ability to make personalized playlists and a track search function that includes BPM and other helpful music-specific terms. Mom is ready to play in Ibiza with these streaming libraries! Now go get on the beach.
8. PreSonus ATOM 16-pad performance controller
Best for: Producer and/or performer moms who need a solid all-around MIDI controller.
Mom is a multi-tasker for sure. If she is also a multi-instrumentalist, finger drummer, or likes making tracks by layering loop on top of loop then an all-around MIDI controller like the PreSonus ATOM 16-pad performance controller might be a great Mother's Day gift. This lightweight and portable drum pad controller can fit in mom's backpack. So, she can take it anywhere to play her virtual instruments live without needing a screen.
The groove box–style pad controller has 16 velocity and pressure-sensitive pads with switchable polyphonic aftertouch, channel pressure, and MIDI CC message modes. There are also 4 rotary encoders and 8 pad banks, giving you bang for your buck. PreSonus is compatible with third-party software applications, such as Ableton Live. PreSonus' own Studio One software allows mom to peruse loops and library sounds from MVP Loops, where she can purchase more sonic fun to program into her ATOM.
9. Tracklib subscription
Best for: Producer moms who like digital crate-digging.
Tracklib is a digital marketplace where every month you get a set amount of credits that can be cashed in for the stems of actual songs. If your mom likes remixing or digging around for classic, old-school samples to use in her productions, a Tracklib subscription can help build up her collection.
There are tons of deep cuts on Tracklib, like 1994's "Abstract" by G-Clef and Funky Drummer Camille, or "Polar Star" by The Astral Dimension. While they have songs in every genre, their specialties are hip-hop, funk, R&B, soul, and soundtracks. Because Tracklib has done the heavy work and already cleared these tracks, mom is welcome to download her favorite song stems and remix to her heart's content.
10. Moleskine art music notebook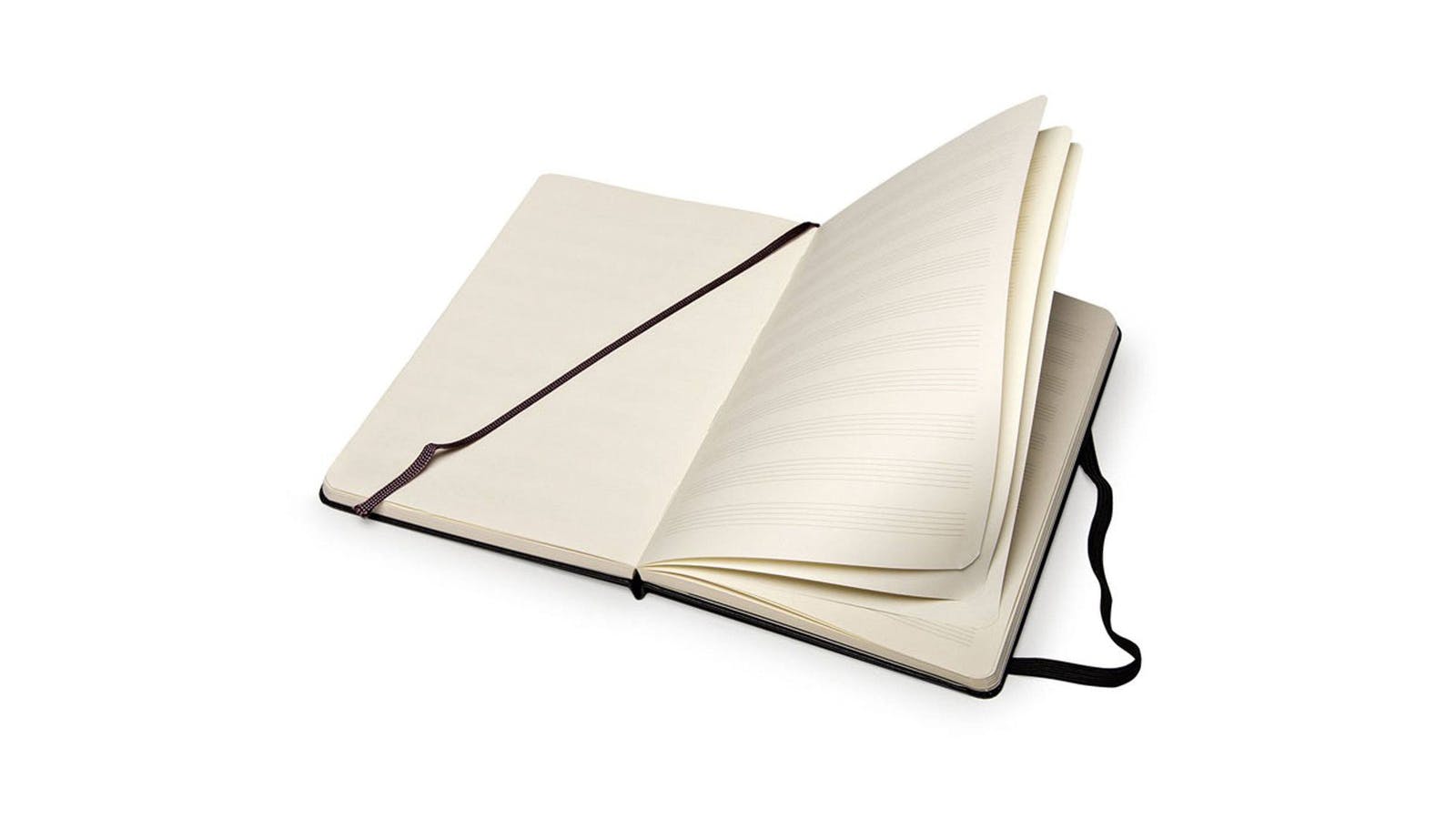 Best for: Songwriter moms who prefer writing things down instead of typing them out.
Writers and avid note-takers have loved Moleskine journals for ages. Now they have a version made just for musicians. If your mom is a songwriter or composer, consider this music notebook. The right page has 11 staffs, perfect for laying down harmonies, melodies, and musical ideas, while the left page is left blank for lyrics or jotting down ideas. A music ruler is included.
This music notebook comes in a large (5" x 8.25") or XL size (7.5" x 9.75") so these are not pocket books. The advantage is that the music mom pens here will be the right size to read back from, scan or copy. The large size has 192 pages while the XL has 80 pages. All sizes have an internal accordion pocket so mom can stash her concert ticket stubs or other inspiration into the book. Unlike the psychedelic '60s, this book is made of paper that is acid-free.
11. Bass string bracelet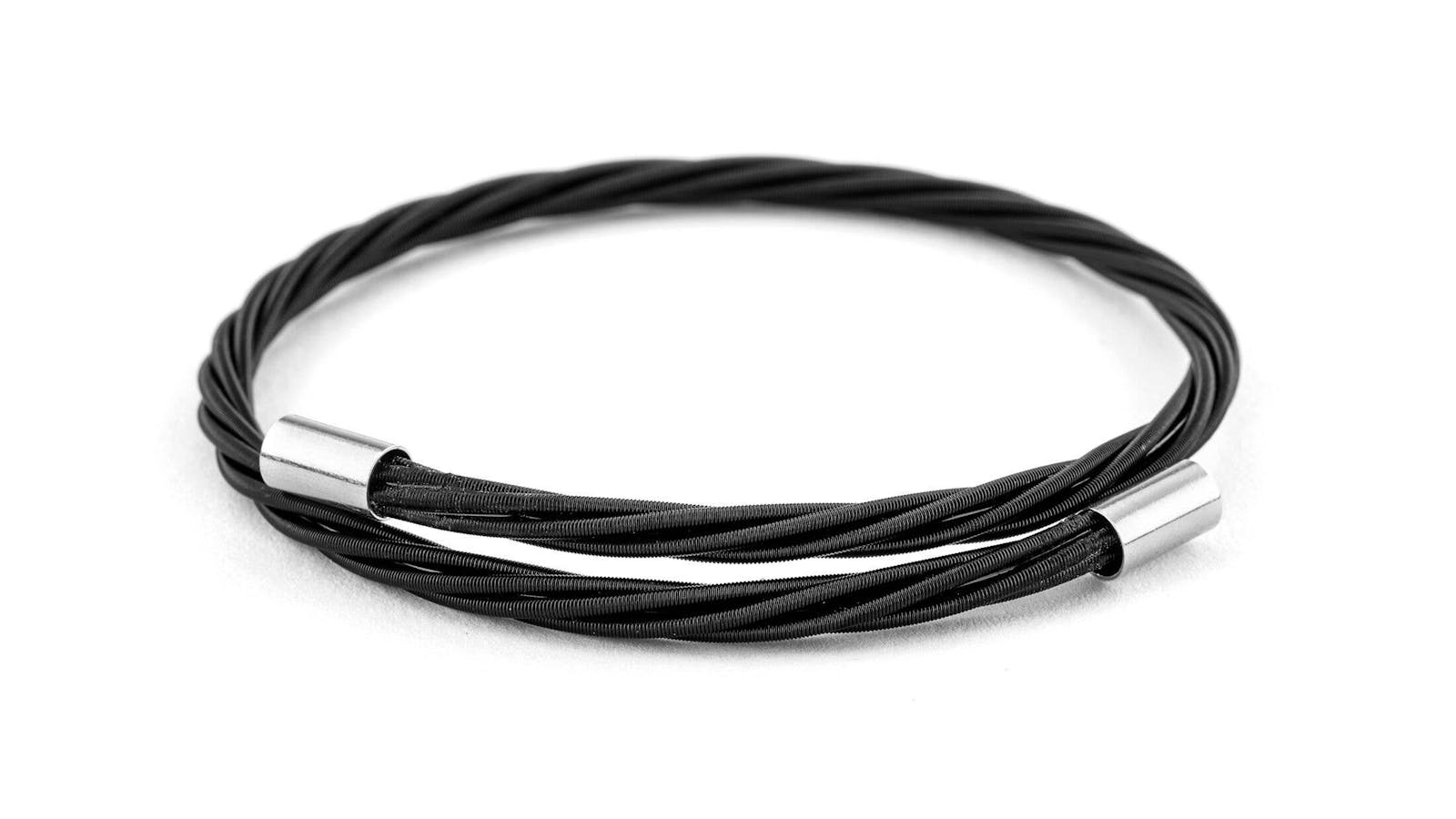 Best for: Moms who play bass guitar and love a little bit of flash.
For the bass guitar-playing mom, this bracelet is a sleek, modern piece that is a nod to her instrument of choice. It's made out of real bass guitar strings and comes in both black and silver color options.
The item description reads "channel your inner rock star," but we know that your mom is outwardly a rocker and this bracelet will only complement that statement. The bracelet is flexible and one-size-fits-all, kind of like your mom as she moves from blues to classic rock to heavy metal chops on her axe. Mom will also appreciate that this item is designed by a woman, Hannah Garrison.
This item works as a casual accessory for daily use, or as a statement piece to be worn when mom dresses up for a night out with the band.
12. Steven Slate All Access Pass subscription
Best for: Producer moms who love collecting all the plugins.
Buying tons of plugins can add up fast. If your mom is a software junkie, she might like the Steven Slate All Access Pass subscription, which is a bundle that includes all of their plugins, some third-party plugins, and plugin updates. Lots of plugins are worth buying individually (like REV or THERMAL), but the All Access Pass subscription is great for those who need an all-around basic package.
Synth packs, pro demo sessions, tutorials, and masterclasses are also a part of the All Access offer from Slate Digital. Mom may be a hip-hop head, a dance music expert, or a metal maven. No matter the type of music, she will find the tools she needs here.
For the price of $9.99 a month, the All Access Pass is a deal, considering how many pro plugins come with the price. That plus the tutorials from professionals make the All Access Pass as exciting as getting a VIP lanyard. And we know that your mom is a VIP.
13. Pioneer DJ HDJ-X5 headphones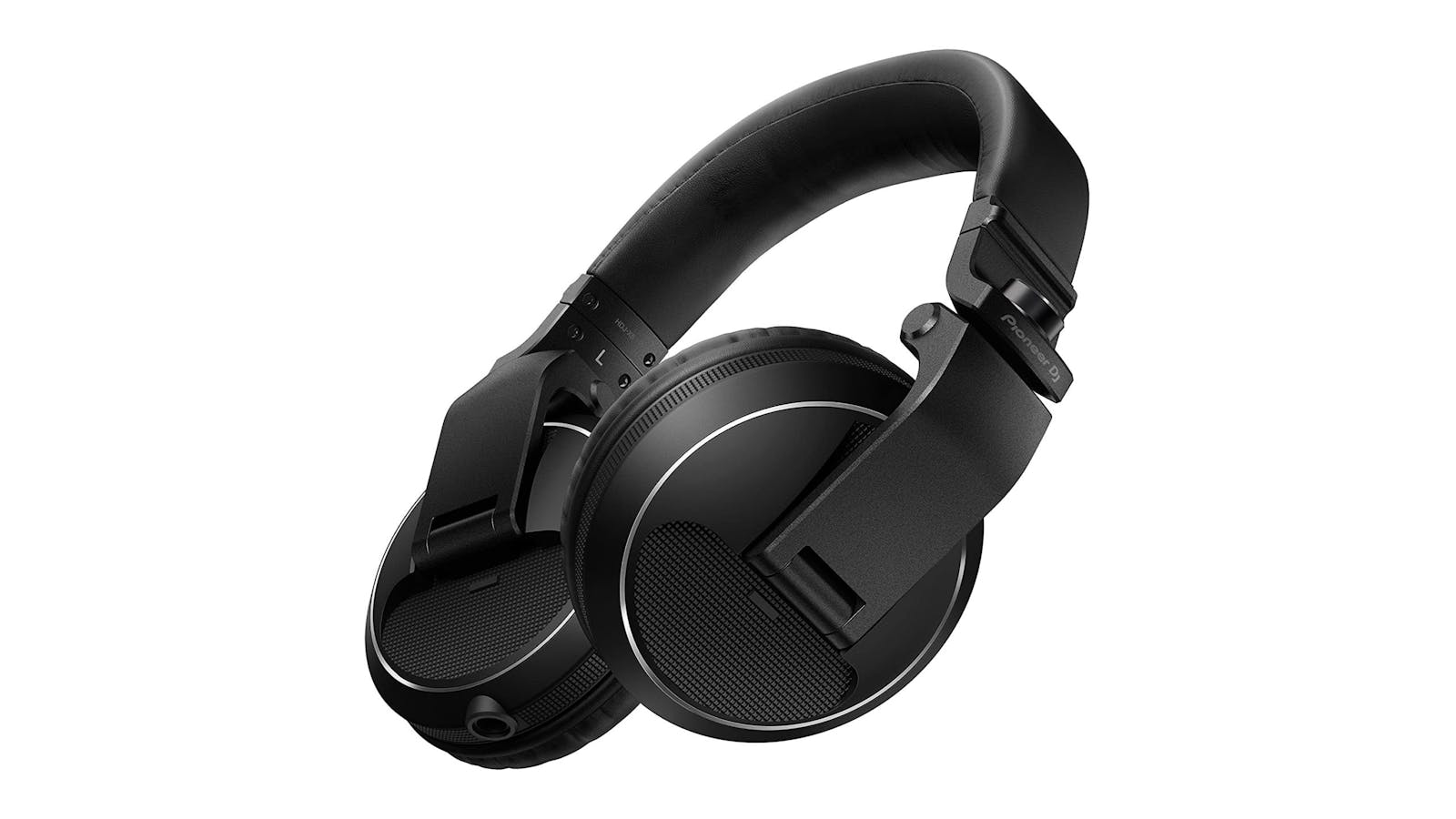 Best for: Professional DJ moms looking for their next set of go-to club headphones.
DJ and producer momma Gina Turner picked these Pioneer headphones for our gift guide. "Since the onset of the pandemic," she says, "all of my DJ headphones have just 'magically' become my daughter's as well! I'm desperately in need of some new headphones for DJing!" We feel you, Gina. Paw Patrol headphones aren't quite the same thing.
The Pioneer DJ HDJ-X5 headphones are the introductory tier of the company's flagship DJ headphone line. While there are pricier versions, this base model is comfortable, sounds great, and looks super sleek. Really that is all that mom wants while gigging.
14. Stylophone retro pocket synth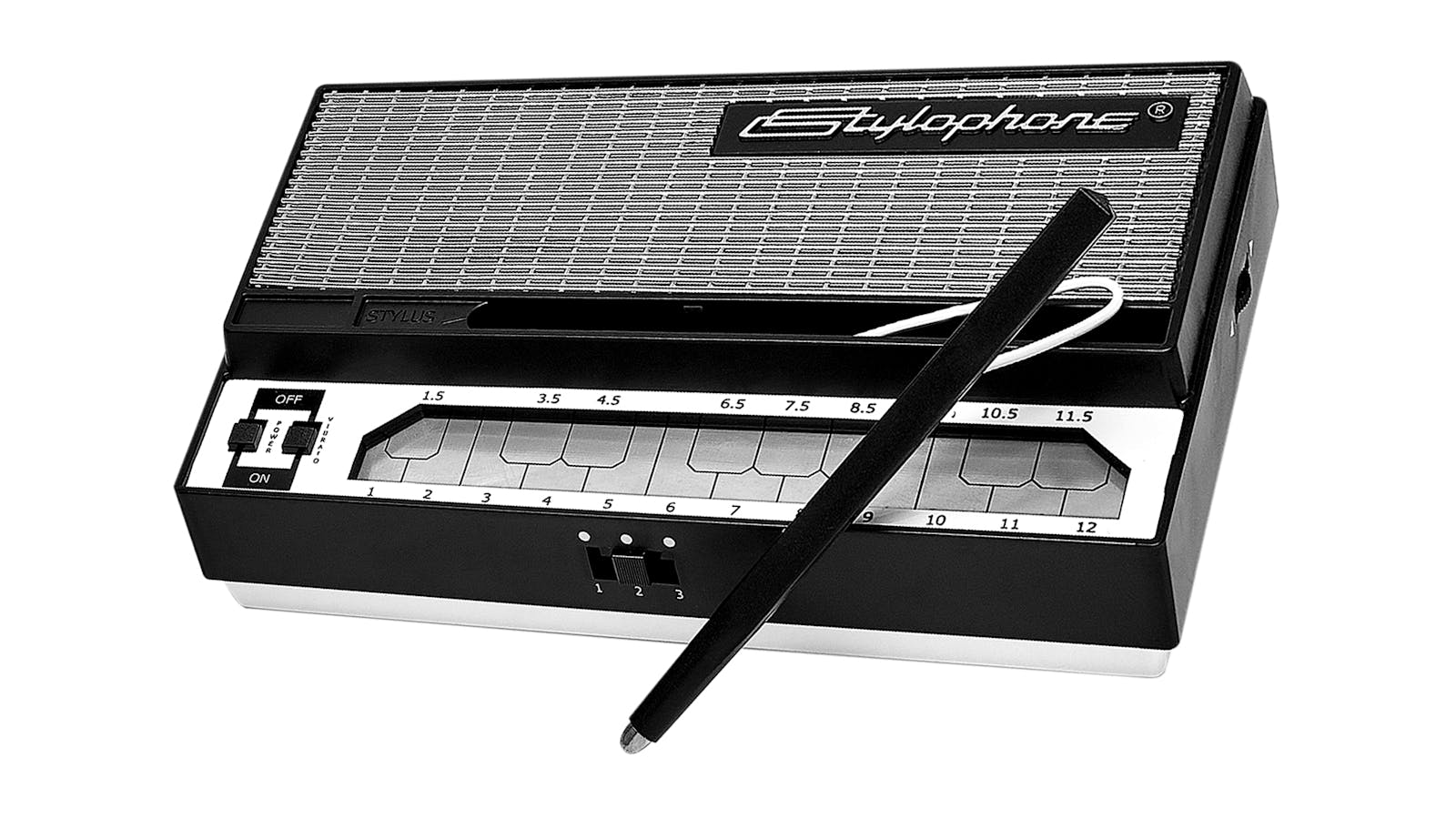 Best for: The mom who likes retro sounds.
This gadget is as iconic as it gets. The Stylophone Retro Pocket Synth was invented in 1967 — over 50 years ago! Mom may even have heard of it or owned one in the past. It has a metallic keyboard you touch with an attached stylus to generate sound and tap out melodies. This recreation of the '60s Stylophone is reissued by the original inventor's son and has all of the original features but with up-to-date tech.
It might look like a toy, but it's been used by the likes of Kraftwerk and David Bowie in tracks! (Slip that fact to your mom when you gift her this synth.) Name dropping the greats of musical history aside, the cool factor for this pocket synth is undeniable when you look at it. Mom will be aesthetically pleased.
The Stylophone Retro Pocket Synth has some sweet details that make it epic. Three octaves and a wobbly vibrato effect are some of the options to help mom tweak the classic synth and bass sounds. A tuning knob allows mom to make mind-bending pitch-bending effects. The device comes with a built-in speaker with volume control and a headphone jack so she can play anywhere she goes. Once she tunes it, she can jam away to her favorite White Stripes songs.
15. JBL Go 3 portable waterproof speaker
Best for: Touring moms always on the go.
For $40, JBL delivers a solid audio experience in the Go 3 Bluetooth speaker. It's super compact, fully waterproof, and has pretty crisp audio for the price point. If your mom tours and needs a portable speaker when she's getting ready for a show in a hotel room or taking a break poolside on an off day, this will do the trick.
The JBL Go 3 comes in a few groovy color shades, but the grey version has an '80s color scheme throwback look that pops with teal and salmon pink accents. We think mom will know style and functionality when she sees it. This speaker will rock for five hours on a single charge, making it easy for mom to maintain her party vibe.
16. Platform desk by Output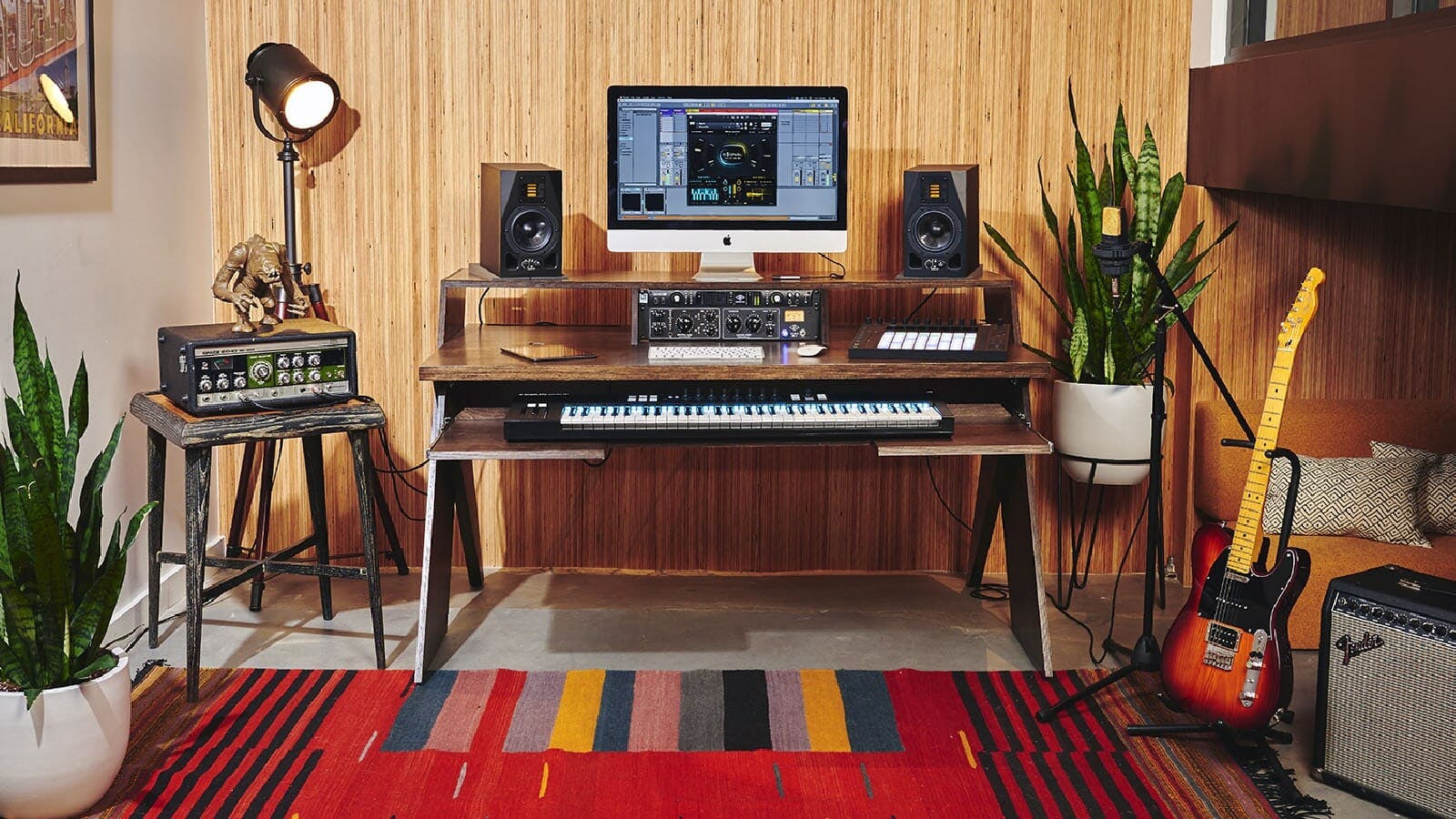 Best for: When you want to splurge on your mom and she needs her own music-making space.
Our very own Output Platform desk is the splurgiest item on this list, but for busy musician moms who need the space and ability to multitask, it's perfect. Kristin Kontrol (featured in the image up top) has Platform on her wish list.
"Honestly," she says, "my studio setup has diminished almost comically since having a baby. I remember moving into my house mid-pregnancy and setting up the second bedroom as a big studio. Then I put the speakers away and started mixing only in headphones because he would nap in his room and I'd try to work. Then he started sleeping in there at night so it didn't make sense to have my stuff in there because nights were my only time to work. So, I moved into the living room and got rid of the big monitor because I was working on a tiny built-in. I would take an expensive Mother's Day gift and delight in the Platform desk just to get me back to my pre-motherhood setup."
We feel that! Get mom a workspace oasis.
17. Making Music: Creative Strategies for Electronic Music Producers book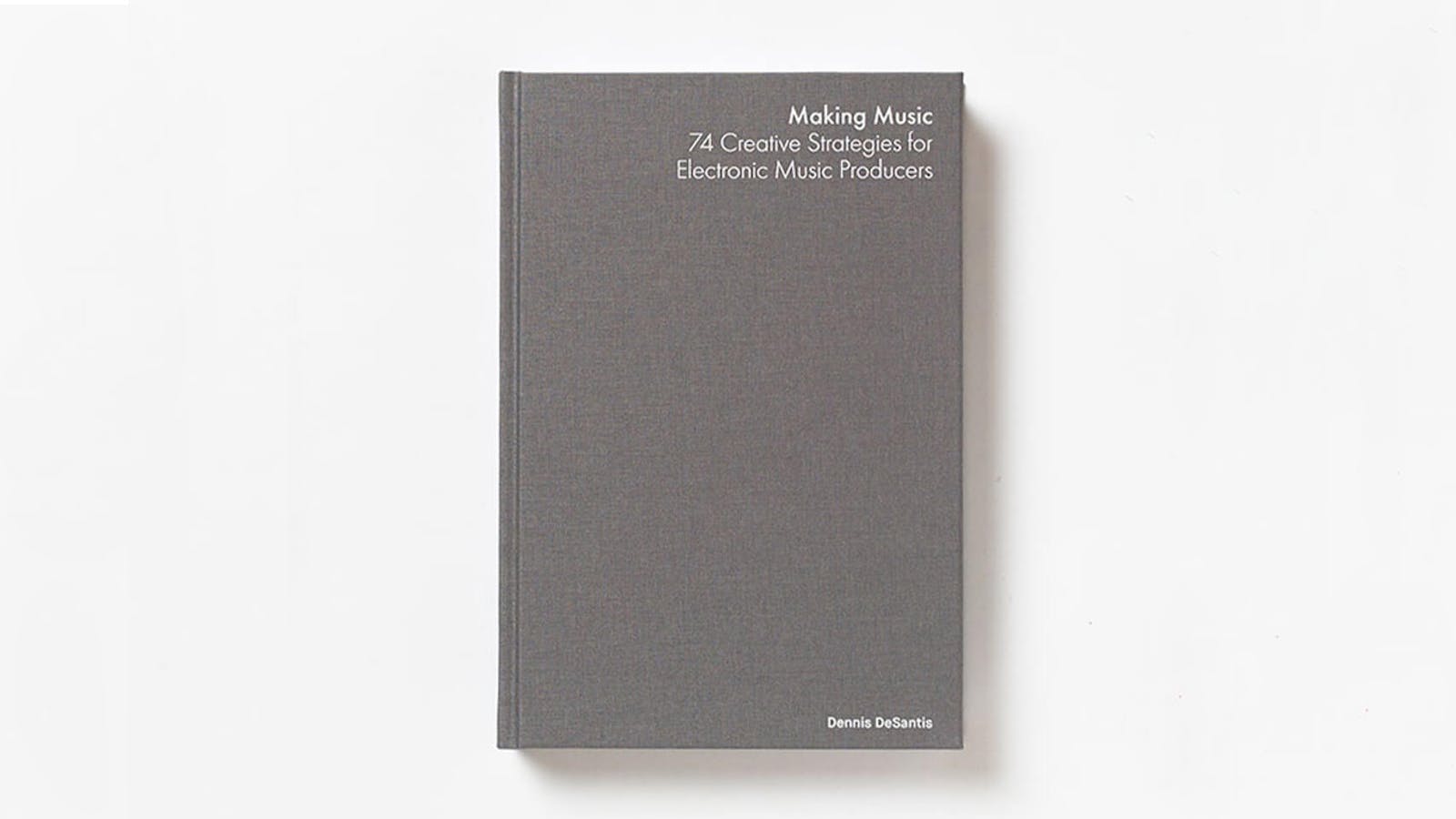 Best for: Moms who love physical books and are always looking to try something new in the studio.
Making Music: Creative Strategies for Electronic Music Producers is by Dennis DeSantis, head of music learning at Ableton and an electronic musician with tracks out on labels like Ghostly, Global Underground, and Cocoon. The book is great for musicians at any level as it's not so much about learning technique as it is learning about how to finish what you start. It's a great buy for any musician mom that loves getting in the zone.
Mom may be juggling so much in her life that she needs a nudge of inspiration from an author who has been there and done that. The real-life scenarios and situations make the teaching methodology in this book pop. Electronic music composition is the focus in this volume, and it's applicable for any mom using a DAW and other electronic tools to make her masterpieces. Read on momma!
Words: Rosa Costanza.
Complete your setup with our recommendations for the best affordable studio chairs. And, here are our picks for the best USB audio interfaces for home producers.