#MadeWithArcade Giveaway
Share the music you #MadeWithArcade for a chance to win 11 prizes, including $3,000 in cash and 10 Sweetwater gift cards each worth $199.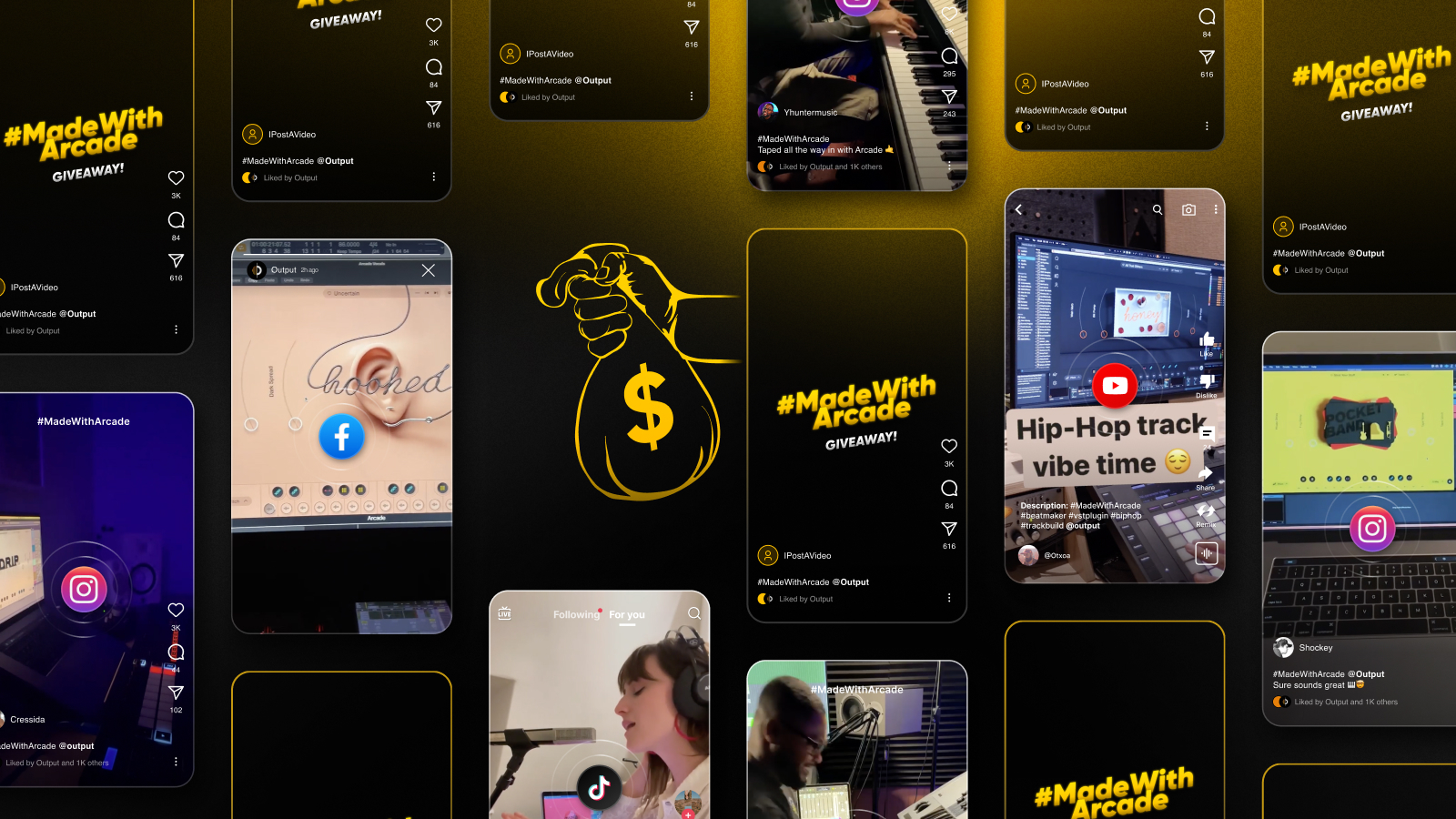 The #MadeWithArcade Giveaway officially closed. We've been amazed by the brilliant music you've all created with Arcade. As we continue sorting through all the posts that were entered, we will share our favorites with the world on our channels so be on the lookout!

Congratulations to the winners!
Grand Prize $3,000 Cash prize:
Mya F.

Runner-up $199 Sweetwater gift cards:
Eugene W.
Aurora
Aaron D.
Erica C.
Victor R.
Rene F.
Guillaume G.
Kojack J.
Vandes J.
Louie C.
Missed the Giveaway?
or didn't get a repost from us? Don't worry, the #MadeWithArcade hashtag lives on! We encourage you to continue sharing your musical genius with the world. Tag @output and use the hashtag #MadeWithArcade for a chance to have your work featured on our channels and become part of our vibrant, talented Arcade community.
Thank you
Finally, a massive thank you to everyone who participated and shared their music. This community continues to inspire us, and we're thrilled to continue spotlighting your incredible work. The fact that Arcade is a part of your workflow and creative process is what makes us continue to do what we do!
Don't have Arcade yet?
It's never too late to join the party! Sign up for your free trial today and dive into a world of endless musical possibilities.