LP Giobbi and the Femme House Revolution
We chat with LP Giobbi, the female DJ and producer who has carved a lane for herself as the "piano house queen" and as a champion for women entering the dance music space.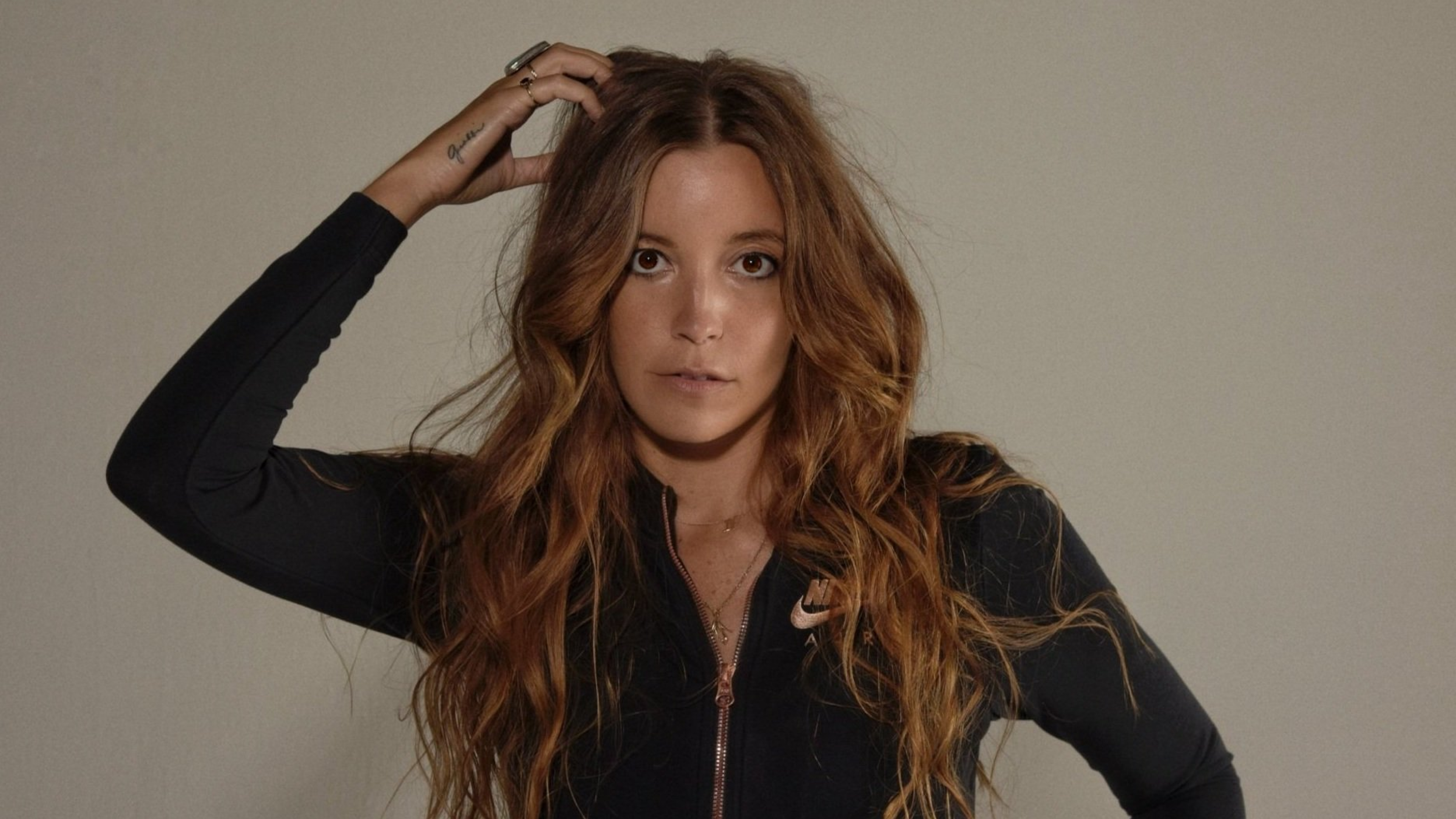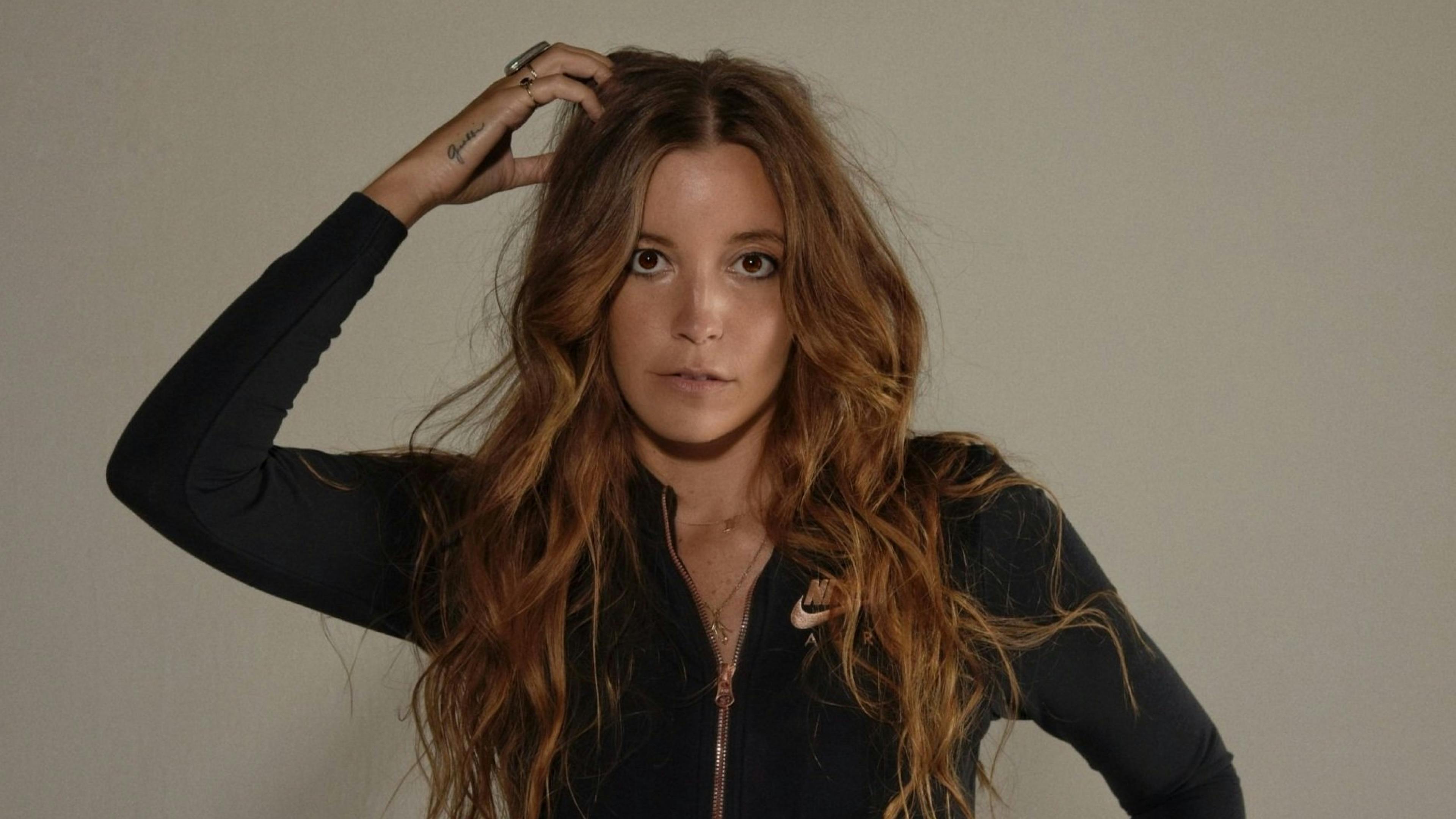 Whether she meant to or not, Leah Chisholm has become a bit of a feminist icon.
As LP Giobbi, the female DJ and producer has carved a lane for herself as the "piano house queen," releasing and performing ecstatic house grooves laced with powerful vocals. Her style and energy is infectious, and it's earned her spots at major music festivals from Lollapalooza to Coachella and her own radio show on SiriusXM.
"I know it seems like a fast rise for the people on the outside, but I have been grinding for eight years, so it actually feels extremely slow for me," she says. "But also I think, 'Thank God,' because I didn't have enough understanding of power, privilege, intersectionality, and how this industry is really set up. I don't think I could have done this work without being in the industry for eight years, experiencing it firsthand, and having personal experiences in it. So, it has been a while, but it came at the right time."
Simply succeeding as a woman in the electronic scene is a feminist feat, especially when you consider that only two percent of producers in the music industry were femme-identifying in 2020, but it's the way Chisholm gives back that really sets her apart.
As co-founder of non-profit Femme House, Chisholm helps educate hundreds of women and femme-identifying creatives to take control of their passion, giving them the tools and language needed to get in the studio and bring their own vision to life.
Each date of her current club tour is paired with an in-person Ableton workshop, where womxn of all backgrounds can gather to learn the digital audio workstation from certified female instructors.
Start playing with royalty-free piano loops in Arcade. Instantly access over 55,000 sounds — try it free.
"'Be the change feminism' is just… exist in this space… and because you're existing, that's feminism," she says. "I try to operate from… take the gig, stand up on that stage, be myself, do my thing… I've learned how to operate as a producer and occupy this space, but I don't really think I qualify as being a mouthpiece."
For that, Chisholm often turns to Femme House co-founder Lauren Spalding. The two friends first met in the Bay Area, way before Chisholm ever dreamt of being an electronic musician. Bonding over a shared love of music and a desire to create safe spaces for underrepresented peoples, they worked together on a queer dance party in San Francisco.
"I'd wear a different ball gown at every show, and the decor was fucking insane," Chisholm says. "Unfortunately, we made the party Isis, and the slogan was 'I am Isis, you are Isis, we are Isis,' and then six months later. ISIS, the terrorist group really came front and center."
That first party fizzled, but the dream of making space for others remained. Having booked DJs from Tornado Wallace to Jacques Greene, Isis had also exposed Chisholm to the world of underground house, and it prompted her to take her first Ableton course.
"It was me and 250 dudes — which fired me up, but I know that isn't always the case," she says. "[Spalding] and I had so many late night rooftop chain-smoking, whiskey-drinking evenings. We talked about starting our own community, because my boyfriend's in the music industry and so much of his business actually does happen on the golf course, like late night hangs. I was just like, 'I want to start that girl's club.'"
Later, volunteering at Girls Rock Camp in Santa Barbera, Chisholm met certified Ableton instructor Lauren "Mini Bear" Kop. They clicked immediately.
"I was like, 'I really want to start this thing called Femme House, would you be interested in being the teacher?'" Chisholm remembers. "She said, 'I'm looking to leave my job and do this full time.' That's kind of how it all started."
Femme House officially launched in 2019 as part of the annual MoogFest event in North Carolina, and Chisholm's career as LP Giobbi has taken off alongside. Mentorship was an important piece of her own puzzle. Chisholm is quick to praise her friends Sophie Hawley-Weld and Tucker Halpern, better known as Grammy-nominated dance duo Sofi Tukker, for the help they offered her in her early days.
"They literally built stages for me to play on. They started a record label to release my own music, and they started a publishing company to help me get a little money in my pocket," she says. "An artist saying, 'I believe in you,' somebody else doing what you want to do, is one of the most important currencies. If we believe we can do anything, than we can do anything. Similar to visual representation, if we see ourselves doing it, we think we can do it. They believed in me so much."
Via the Femme House workshops, Chisholm is able to offer that same verbal and emotional support to other rising artists while creating a network of like-minded individuals. She says it's common to see women exchanging phone numbers by the end of it, offering each other opening slot gigs at parties they promote if anyone needs experience getting behind the decks.
"To see all these women who want to learn this thing," she says, "who took their after work hours or their Saturday hours, figured out how to download Ableton on their computer, showing and taking the time? They're investing in themselves, and nothing is cooler to me than that."
The workshops are all led by Mini Bear and other female certified Ableton instructors, and their time and travel fees are covered by the Ableton company itself. In 2021, Chisholm teamed with Alicia Keys and Ableton on an online course called She's The Producer. Ableton agreed to give a free copy of their software to each and every participant. Thousands of women signed up, and they kept that promise.
Insomniac Records is another EDM gatekeeper opening its doors to the Femme House mission. Just a few weeks ago, the label and event production released an 11-track Femme House compilation featuring an intro track by Chisholm and Spalding (who performs under the name hermixalot), as well as tunes by Mija, Coco & Breezy, Kaleena Zanders, VNSSA, Baby Weight and more.
"It was an opportunity for them, because the A&Rs really heard the records and had to like them," Chisholm says. "Now they're in the mix. They're going to get looks moving forward, which is really exciting."
For more inspiration, watch production duo (and sisters!) Krewella make a track in their Los Angeles home studio, here.
In celebration of the compilation's release, Insomniac is giving an art car roaming stage to Femme House to curate during its flagship EDC event in Las Vegas this May. Chisholm will be there cheering on her fellow DJs from sundown to sun up, helping each of these rising stars to "be the change," too.
As for herself, there's lots of exciting developments on LP Giobbi's horizon. She recently dropped the single "Sinner" with UK singer-songwriter Bklava on Defected's sublabel D4 D4ance. She's got another tune on that label coming soon, but there's an even bigger project which has truly captured her heart: an album.
"I had this long chat with Pete Tong," she says. "He said, 'There's this thing happening in the US where most female DJs and producers are playing tech-house or bass house music, and you're not. I think that you have an opportunity to become an artist and change what dance music can sound like coming from a woman, and I think you have to not take that lightly.' Then I started having conversations with a label that is definitely more album focused and thought, 'Maybe it would be cool to create a world.'"
As if she hasn't created a world already.
Words by Kat Bein.