Terry Hunter: House Music Will Be Here Forever
We spoke with house legend Terry Hunter about coming up in Chicago, remixing Beyoncé, and where music is headed.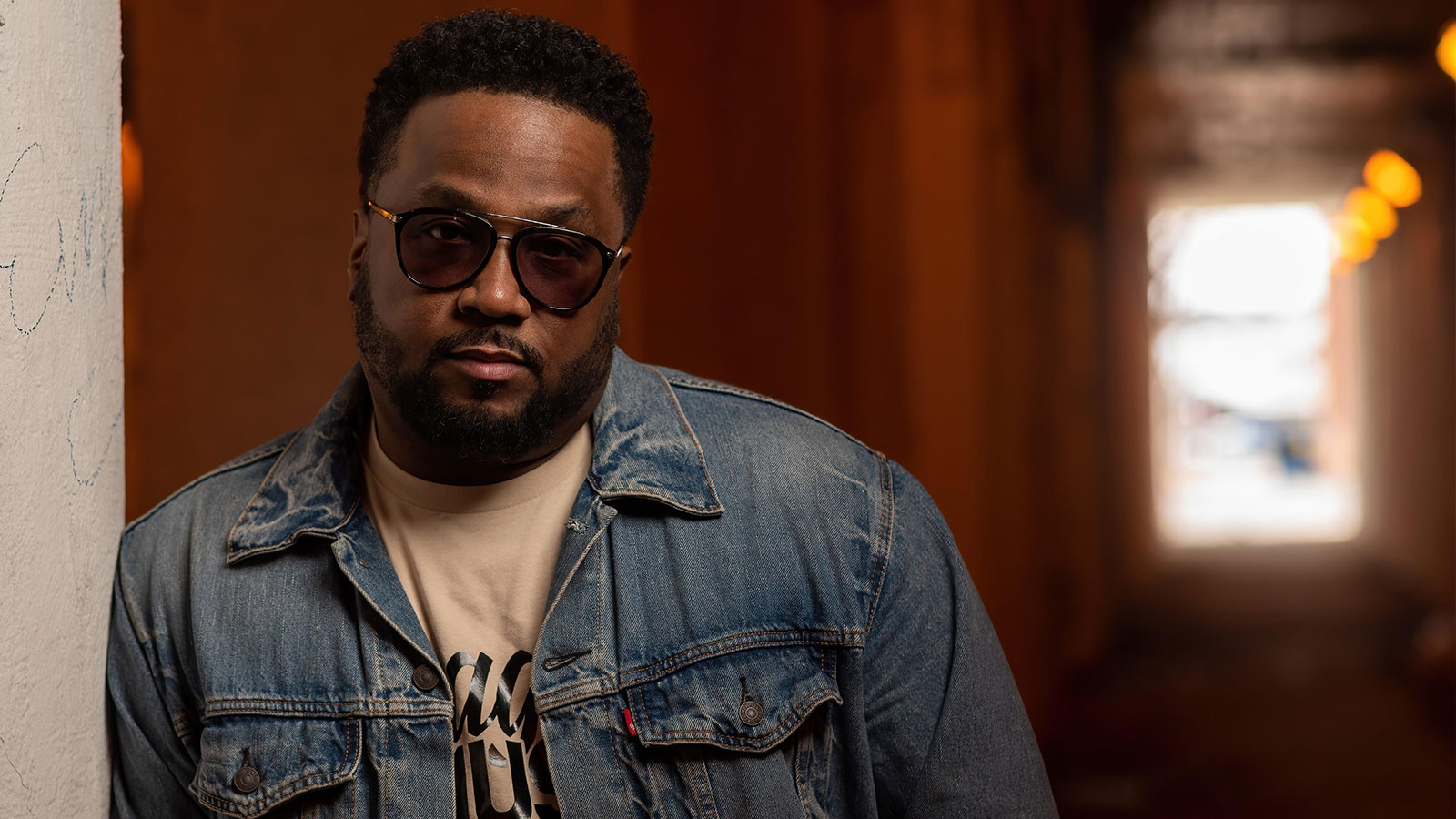 After nearly 40 years behind the turntable, Terry Hunter has finally got it all figured out.
"I was with my peers over the weekend and I said, 'listen, we are professional plane seat fillers,'" he laughs, still riddled with jet lag from the international flight that brought him home just a few hours ago. "Chicago to London was 9 hours and 50 minutes. I got some sleep, played two hours, went back to sleep. The next day, I went to the festival, played for an hour and a half, and at 7:00 in the morning, it was back on the plane for 10 hours. So, 20 of those hours we were sitting on a plane. We only DJed a total of three and a half hours!"
He jokes, of course, because to categorize Hunter as a seat filler would be a great disservice to not only his career but the legacy of Chicago house music itself.
Since the early days of the '80s and '90s, Hunter has worked to push the foundational four-on-the-floor sound from Windy City clubs to the world. Along the way, he's earned Grammy nominations, a spot among the Chosen Few DJs crew, production and remix credits with marquee artists from Aretha Franklin to Michael Jackson, and a recent rinse of Beyonce's chart-topping headline grabber "Break My Soul" for which he received a 2023 Grammy nomination in the category of Best Remixed Recording.
He's never held any real "job" other than DJing in his life. After more than three decades of work, he's happy to say the mirror ball that shines over that dance floor has never been brighter.
"It seems like every 10 years it goes back to the foundation of the music," he says. "I'm happy to see that, especially in the States where it's really making its return, because Europe, Asia and Africa—they been on it. They want it. It's really great to see this happen in your backyard."
Even over the phone, Hunter's is a personality that fills up a room, and his is a lifetime and perspective interminably shaped by the genre and culture of Chicago house. He was 10 or so when his uncle (who was supposed to be playing babysitter) dragged him to a set in the park by legendary house pioneer Frankie Knuckles. 
"I had no idea who Frankie was, but he was playing all these records I heard my cousin and my grandparents play, transitioning them to sound like one record." he says. "I'm just looking at the people's reaction, hearing them scream his name. I was just like, 'yo, this is insane. I wanna be a DJ.'"
A week later, he asked for a DJ mixer for his birthday, and as the saying goes, the rest was history. That's not to say it's relegated to some text book though, because from his place among the lifers in this scene, it's a history Hunter keeps alive from set to set throughout the ages.
"When I was a young guy, I idolized the likes of Ron Hardy, Frankie Knuckles and so many of the plethora of DJs that I looked up to," he says. "At the end of the day, I was taught music [by these DJs who] played records I'd never heard before, you know what I mean? I feel it's important to give the crowd what they want, but also educate them and break new music."
The essence of the new and different has always been key, going as far back as the early '90s when he transitioned from high school party DJ to big name around town.
"We had a thing in Chicago called poster wars," he chuckles, remembering how different crews would paste their event flyers to the busiest intersections in Chicago, only to wake up the next morning and find their posters replaced by a different crew's event for the same night.
"That competition really sharpened our knives," he says. "If you went to an event and heard people say 'oh man, this DJ played this record or tape that's not out,' then you're like 'nah, we got to do something.' That's how the producer thing came about, because we were making our own tracks to stand out and take it to another level. If I start producing my own tracks, I know ain't nobody gonna have it!"
What's developed over his years is a signature brand of soulful, melodic, beat-driven house. A Terry Hunter production isn't afraid to find a groove and sit with it for eight minutes or more, but it always keeps the rhythm fresh and the vibes moving toward the future.
"When you listen to some of my records early on in the '90s and even stuff that wasn't released in '87 or '89, it was very Chicago house music," he says, "but once I started being around people that were a little more educated than me, my palate got a little bit sexier; soulful. Instead of the two-bar bass notes and running drums, and I'm like, 'what's a chord? What's this change?' I started diving into music, and that shaped me in a place like my lower chakra."
To this day, Hunter says he spends most of his time outside the studio or decks listening to anything but house, taking inspiration in all its musical forms so he can hear new sounds and styles, then digest and reinterpret that energy in the classic roots of house that he knows and does instinctively.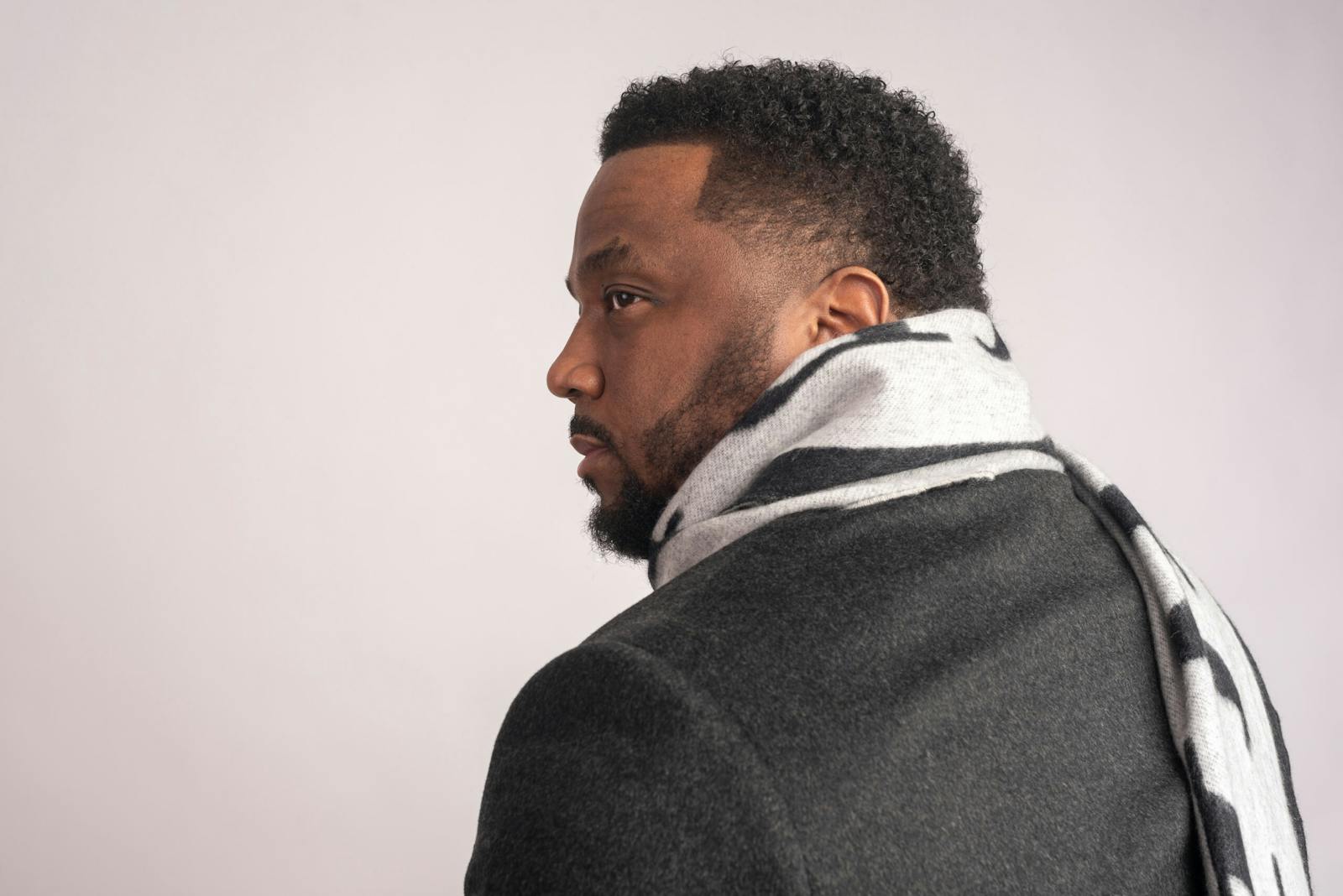 "You've got to evolve, you've got to change with the times, but I'll never go and make a drastic change," he says. "You see and hear a lot of producers or DJs that are straight up stuck. 'I play disco only. I just play '90s house.' That's what I call stuck, but there was a point in time that was hard. This music wasn't what was causing the kids to come into those clubs … but I had a name, and I was able to survive during the climate change. They still wanted something different, and I was the different. Now, I'm not the different no more."
Just as the big-room bombasticness of EDM and American dubstep brought a new generation of electronic music lovers to dance floors around the world, the broadening of the industry has led more fans and artists alike to discover the joys of Chicago house.
It's far trendier today to catch a house head like Black Coffee or Honey Dijon at the club than ever before—and never has that been more evident than when those very artists were tapped to produce album tracks for Drake's latest LP Honestly, Nevermind and Beyonce's Renaissance.
"I feel blessed. I'm really happy with where music is going in general. If people say there is no good music out, I don't know what you're listening to."

Terry Hunter
Of course, for every music fan that's excited to see the biggest names in pop hop on the house bandwagon there are five more avid Tweeters who are more than happy to ho-hum about the takeover of their "underground" culture.
To that, Hunter has just a few choice words: "shut the f*ck up."
"You have some people that's just too pure for their own good and want house music to be in this box, not discovered by any person that didn't know about it," he says. "That 123 to 126 bpm and four-on-the-floor beat, whether you call it house or not, it's educating the younger people to that sound, so the house we're playing is not so foreign to them. It's very familiar, because they heard those patterns on Beyonce, or Drake, or Megan thee stallion, or whoever else is doing it."
Hunter was, for his part, honored to be tapped for the official remix of Beyonce's "Break My Soul," because it allows him to further spread the gospel of Chicago house funk to fresh ears and invite new young people to experience the glory of a true and proper DJ set that elates as well as educates.
Hunter and the rest of the Chosen Few DJ crew are proud to say this summer's 30th annual Picnic festival was the largest ever held in Chicago. The family welcomed more than 30,000 revelers to enjoy 14 hours of non-stop house music, and they've started to take the event on tour with crew nights in Croatia and more to come.
Days after turning in his Beyonce remix, Hunter got a call from another Chicagoan—the absolute icon known as Chaka Khan. His quick-footed, violin-laced remix for her new tune "Woman Like Me" was released two weeks ago, and later this year, Hunter will debut his first full-length solo album on the all-mighty Ultra Records. 
"Anybody from Chicago and anywhere in the world that's doing house music, this is our time right now. Do it like you've never done it before. If you're not a producer or remixer, and you're just the DJ, do it like you've never done it before—and if you're just a supporter, then support like you've never done before, because if we bring that into our lives and just really go hard, then house music will be here forever."
Keep up with Terry Hunter.