In the Studio: The Stereotypes
After producing tracks for Bruno Mars, Cardi B, and Justin Bieber, The Stereotypes are ready for the smooth sailing days of their career.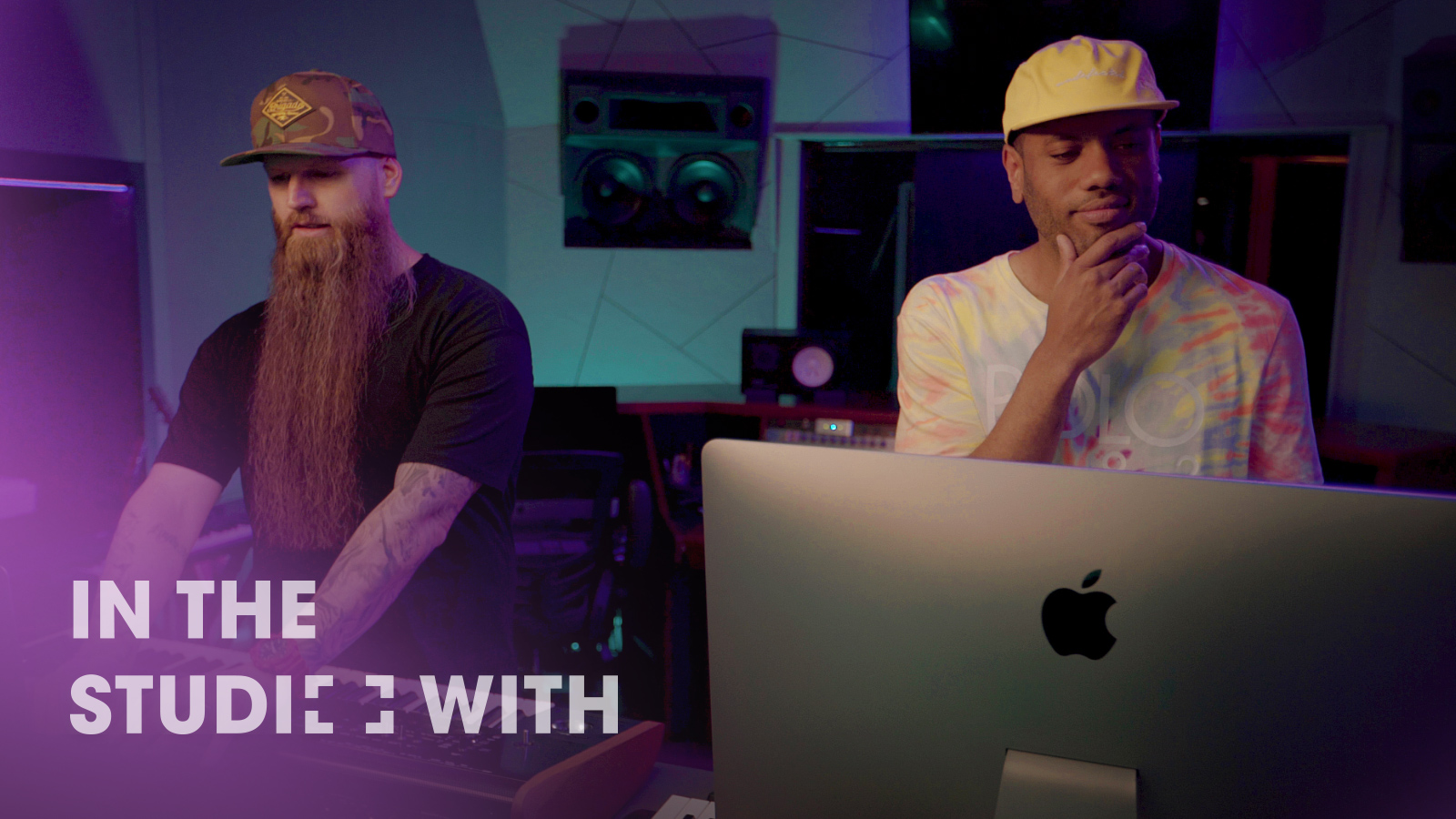 After producing tracks for Bruno Mars, Cardi B, and Justin Bieber, The Stereotypes are ready for the smooth sailing days of their career.
The Grammy-winning pair spend their days working with A-list artists and have developed tips and tricks to keep sessions rolling. Big stars don't have the time for such a long, strenuous creative process, which is why for The Stereotypes, using ARCADE to find samples is a game-changer.
"The more stuff like ARCADE comes out in the world, [the more it] makes me think, why store a bunch of sounds when someone else is working on something that's gonna wow you?" explains Ray Charles McCullough II.
Looking for inspiration
Despite reaching high profile status, both Reeves and Ray Charles McCullough II seem very down to earth as they chat with the Output crew in their studio. Perhaps it's this outlook that got them this far. But even at the top, The Stereotypes still look for inspiration.
"I'll go read a book. That translates because a lot of the inspiration comes from your subconscious. You come to the studio, you release it. You're not even trying, you just let it flow out. All these things had nothing to do with music. It's changing the structure of how you actually think," shares McCullough II.
Since they produce hip-hop, R&B, and pop artists around the world, they have to pay attention to what's on the radio. With established artists, it's essential to assess what they've already done and where they're going next.
"I think it's important to meet and know the artist first and to understand what you're working with if you want to have a successful sound together. Otherwise, you're just throwing stuff at the wall and seeing what sticks," admits McCullough II.
"We've been doing this for a good 12 years, full time. We've had some highs, we've had some lows. Knowing what we've had and where we've been, even in that low spot, we have to figure it out. I feel like in the industry if you're in a rut, you're just one song away from changing your life. That's basically what happened with Bruno, we broke through," says Jeremy Reeves of the prolific music production team. And what a breakthrough that was: They ended up taking two Grammy awards home for "That's What I Like."
Vintage Synths ignite the beat
McCullough II finds a dope sound in the Vintage Synths line for ARCADE and runs with it. Both he and Reeves prefer using their respective rigs. With two computers running two separate sessions in Logic Pro X, they collect ideas until a track takes shape.
Once McCullough II lays down the chord progressions, he finds a snare to establish the rhythm.
The beauty of collaboration is that the team never feels the need to stick with a formula. "I may have an idea that I just beatboxed into my phone and then I get to the studio early so I can get started on it. Or Ray may just jump on the keyboard and just start messing around with some sounds. All of a sudden it's like, yo, put that down," explains Reeves. McCullough II jumps in to finish the thought: "It's like you're on a playground. Whoever's in the room gets to play. That's all it is."
Vocode adds sparkle
Reeves comes up with the 808 bassline that becomes the backbone of the beat. Then, he moves on to trap hi-hats to solidify the groove. Between the chords, drums, and bass, the essence of the track is already there. But it still needs a flavor to make it memorable.
McCullough II finds that flavor in the Vocode line for ARCADE. He grabs a sample he likes, which he pitches up and down until a melody emerges. Finally, the loop is ready for a songwriter to join in.
"From here, we basically combine what's on both computers to one computer, sequence it out, and then if there was a songwriter already in the room or an artist, they may have some ideas and we can start laying things down," says Reeves. Between the two of them, the process is quick and efficient. It's easy to picture a songwriter sitting on the couch scribbling down lyrics while watching it all unfold.
Looking for songwriters and producers
Both Reeves and McCullough II appreciate where they're at because they never forget where they came from. Now that they're an in-demand production unit, they're interested in expanding their business.
"We have our publishing company and we're looking for songwriters and producers. We just want to expand everything as a whole," reveals Reeves.
So what are some of the qualities they look for in musicians?
According to Reeves, "It's all about your work ethic, your drive, your talent, and your confidence in yourself. You just can't give up. If this is what you're destined to do, then you have to do it."
For more studio sessions, take a look at how composer and sound designer Anthony Baldino uses his favorite plugins.