In the Studio: StarRo
Have you ever been interested in the creative process used by chart-topping producers? Take a peek inside the studio with starRo.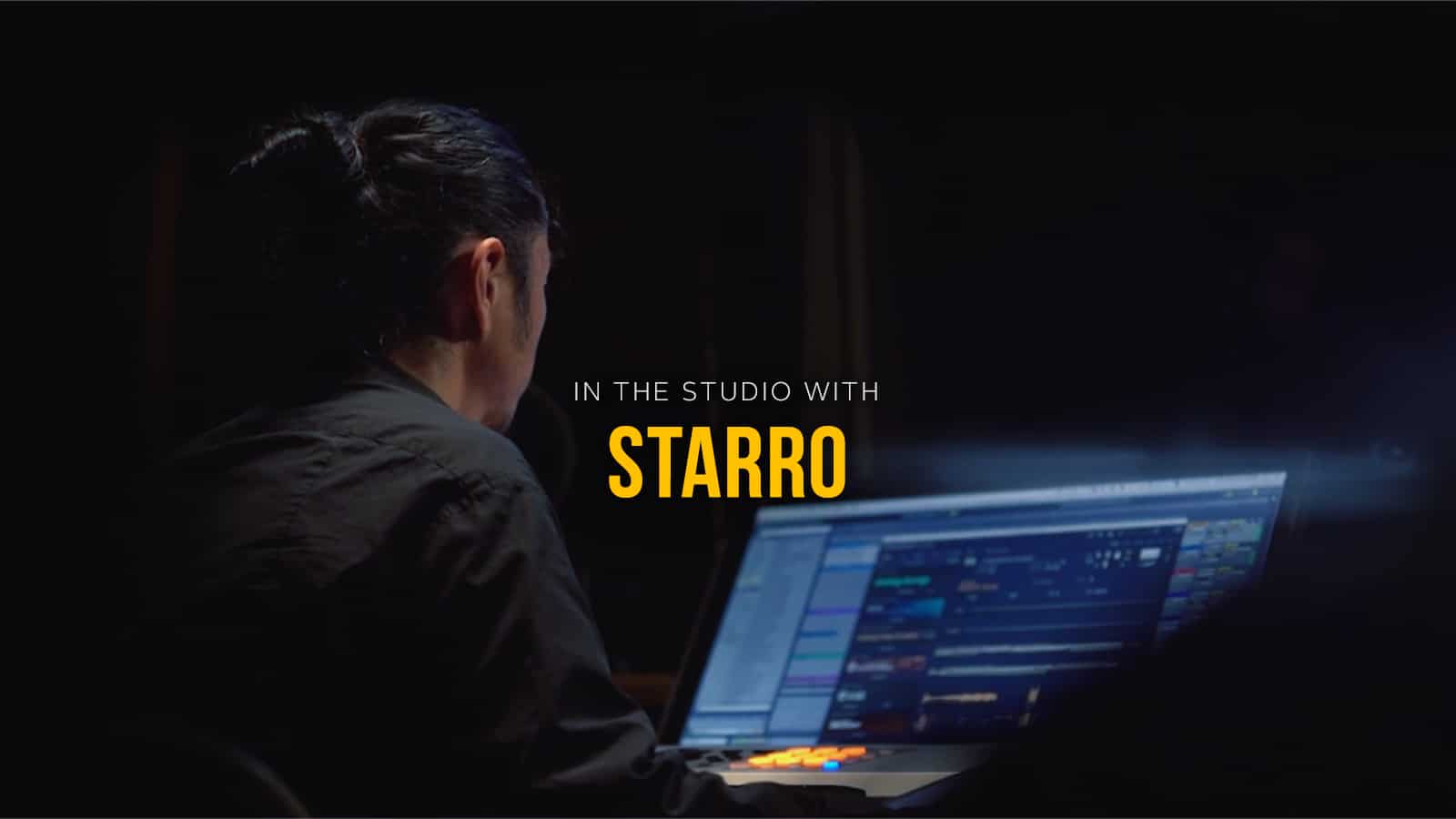 Grammy-nominated and chart-topping producer Shinya Mizoguchi, aka starRo, invited Output to Forecast Recordings in order to show how he makes Analog Brass & Winds a part of his workflow. He also opened a window into his production process to talk about collaboration and how he goes from a blank slate to a fully-formed idea.
Intuition is inspiration
The Tokyo-born, LA-based artist begins with an R&B-colored chord progression inspired by a preset. "Usually, I start off of the chorus or a melody," he says about his approach. "I just like searching around, finding the right sound." Even top-tier producers blindly poke in search of the perfect sound to inspire a session. As he plays around, he notices that Analog Brass & Winds integrated rhythm FX can give his chords character and movement.
With a groove established he builds his drums, a key choice in the vibe. Drum sounds can help craft a unique artistic signature as a producer. It's immediately noticeable in his blend of electronic and natural elements. "I often use this '60s drum kit," says starRo. "I use it, especially for the hi-hats, because it's got this acoustic, organic vibe to it."
Organic grooves lead the way
As starRo moves forward he rarely stops to point and click. Everything is played live on the Roland Fantom XA that sits front and center in his studio. "I always play with my hand, so it creates a groove and little randomness to it," he says. "I still adjust it to make some of the sounds go on beats, but I'd rather just play with my keys. I have to groove to my own music. That's my style."
He continues to add layers of ethereal toplines, jazzy pianos, and meandering arps. His philosophy is that at this stage it's okay to get weird. "I'm just adding whatever sounds cool. Eventually if I add everything it's going to sound crazy, so I choose what's gonna remain in the track and whatnot."
Leave the door open for collaboration
So much of the production process is solitary, yet starRo always leaves a door open to collaboration. "I could see a female vocal sing to this," he muses on the project, "but just to feel how it sounds like I often use the acapella of some songs."
He drops in a popular top line and begins to play with its timing, but is content to not finish things up. "I don't want to make too much of a track because I want to leave possibilities after I found the vocal," he explains. "[The vocalist and I will] probably get in the studio and create together. It depends on the lyrics and topline. This track could go anywhere at this point. That's the beauty of collaboration. I don't really like pre-made beats and forcing the singer or rapper to fit their creativity in that box."
To watch more producers create music on the fly, check out this video featuring the composers behind the Cobra Kai soundtrack.