In the Studio: Scribz Riley
British songwriter, musician, and producer Mike "Scribz" Riley brings us into his studio to show how he collaborated with Khalid on "Winter."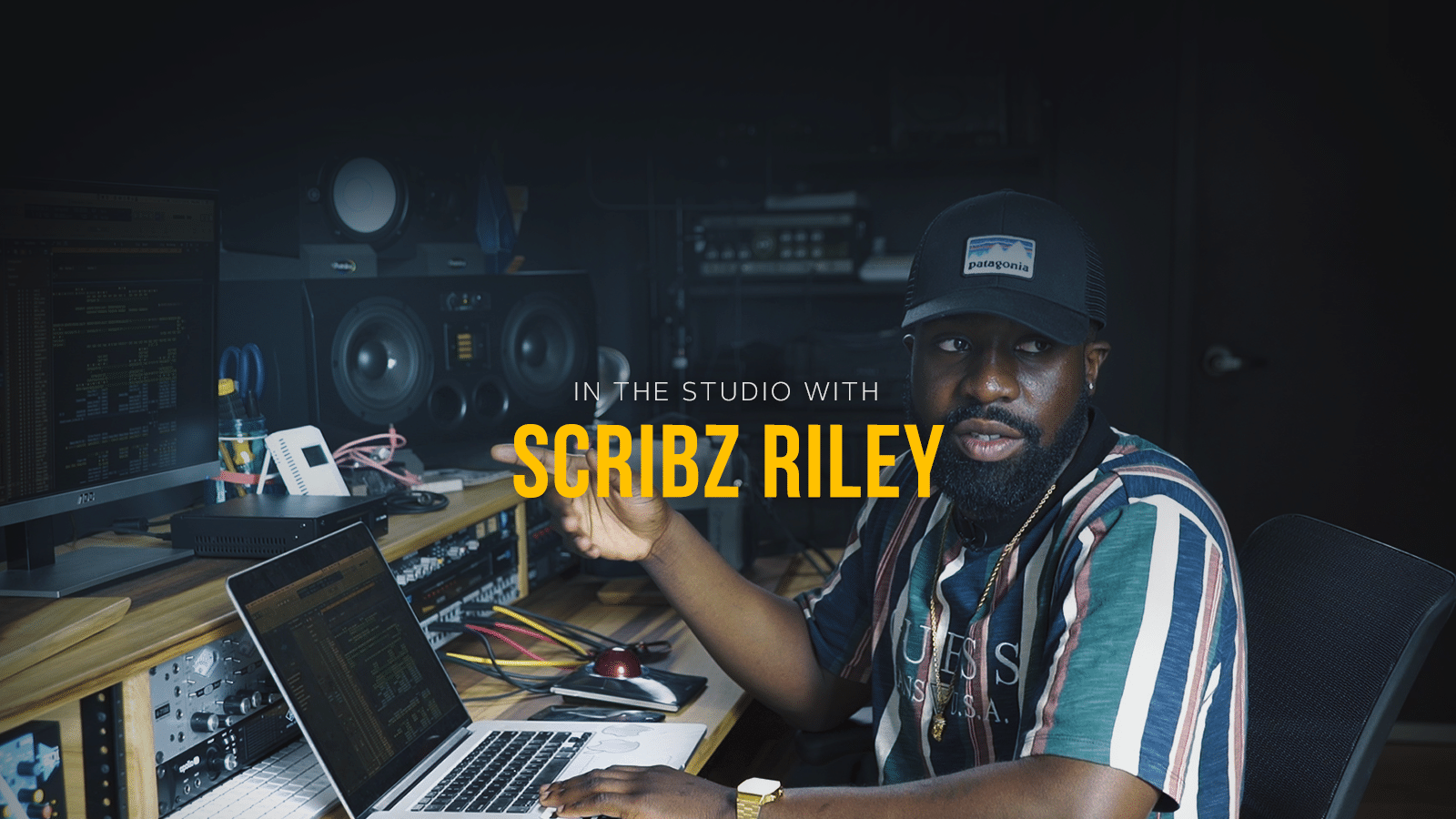 British songwriter, musician, and producer Mike "Scribz" Riley has worked with the likes of Kendrick Lamar, H.E.R., and Tove Lo. And, he is no stranger to Output. Riley — born Michael Orabiyi — has visited us on several occasions to break down his production process. Now, he brings us into his studio to show how he collaborated with Khalid on "Winter" using SUBSTANCE and SIGNAL.
Starting from scratch
"Me and Khalid are cool," Riley says as he explains how the pair began working together. "It's funny. A friend of mine re-posted [his song] 'Location.' I showed it to my manager and said, 'There's this guy called Khalid, I think he's really cool, I want to work with him.' She did her magic and set up the session. He came into the studio, super quiet in the beginning. He played me what was pretty much his album at the time. And I listened to all of it."
Riley prepared some ideas but decided to make something fresh after hearing Khalid's direction. So he and his producing partner Daniel Traynor — AKA Grades — went to work. A fellow Londoner, Grades co-wrote and produced Bastille's "Torn Apart," remixed Lana Del Rey's "West Coast," and has worked with Tinashe and Dua Lipa, among many others.
Riley said he started on "Winter" from scratch, and like many of his tracks, it all began with the rhythm section. But on this tune, he and Grades really tweaked the bass. "The first time we had the SUBSTANCE basslines, we took the low end out of it. I just needed the top end of the bass," he explains.
Then he shows off something fascinating. "It's a little trick my friend showed me," Riley reveals. "This is the sample delay. It's crazy. You would never really spread out your bass. I wanted the high end of the bass to feel wide and keep the low end in the middle."
But did the artist like it?
"I was vibing to this for a minute and Khalid hadn't said a word," Riley recalls. "Usually when there's silence in the room, I'll start again with a different idea. But I was going along with the idea and then I played the piano chords… This is the first time Khalid spoke in the whole session."
Khalid, the 20-something star whispered, "That's dope. That's dope," Riley says, smiling.
"So we got SIGNAL on top of the piano. I take those elements and modernize them in my way. Using synths, the songs can feel very cold. [Live] elements bring it to life," says Riley.
"At that point, I had the track and Khalid was like, 'Alright, I'm ready,'" he remembers. "Khalid wrote the song pretty much in his head, which is why he [was so] quiet. He went in for a couple of takes and did the song. I knew a lot was still missing. I was working on it for like a good two, three weeks, trying to get it to where I wanted it to be."
Scribz and Grades kept tweaking it, including adding a new, swirling intro. "Towards the end, I was like, 'Cool, I got it,'" Riley says. "It was sounding a bit too modern, so there were a lot of elements that I had to strip back."
Processing and tweaking
But then color had to be reintroduced. So the producer added horns… and a little artificial pop and hiss. "Another thing that I like to do is add vinyl noise throughout the whole song," Riley says. "It gives it that old tape feel."
Then he dials up an interesting piano sample and shows us how he integrated it into "Winter," which was later placed in Khalid's American Teen album. (The album went platinum and received a Grammy nomination for Best Urban Contemporary Album. No big deal.)
"So this sound originally was from SIGNAL," Riley says while listening to it carefully. "Then I wanted it to stop, so I got the gate on there and then that's what that became. I had that running through with the piano."
Riley continued working on "Winter" for three weeks, polishing it like a jewel. "I was holding this song close to my heart because I wanted to make sure it was good," he says. When it was done, Riley sent it to his manager, who then delivered it to Khalid's camp.
Their response? They loved it, of course.
"They told me it was finished," Riley says, surprised. "I probably would've still been working on it today. I don't think a song is ever really finished. You kind of just surrender."
What's Scribz Riley's sound?
"I don't even want to have a sound," he says. "I used to want to have a sound. But my role is to cater to whatever song I'm working on. My sound is bringing out what I believe the artist should sound like."
For more production chat, connect with Kurtis McKenzie, one half of production duo The Arcade and long-time musical collaborator with Scribz Riley on "Winter" and many other top-charting songs.