In the Studio: Larrance Dopson
It's not every day you meet a music producer like Larrance Dopson who lights up the room with his positive energy.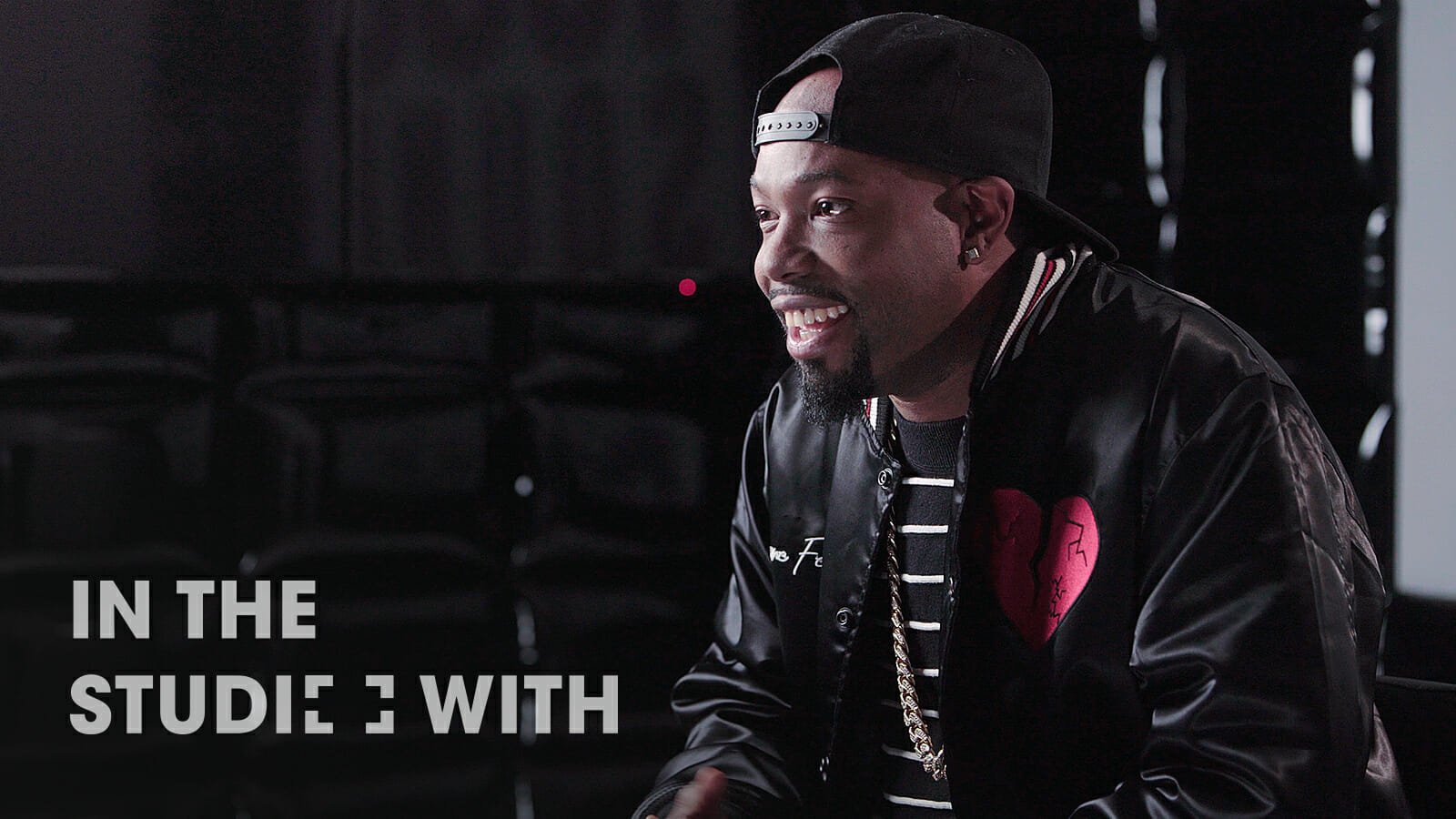 It's not every day you meet a music producer who lights up the room with his positive energy. But Larrance Dopson is all smiles all the time.
With ARCADE, the fun doubles.
"Normally when I work, I start off with the chords. Then after that, I'll do this thing I call peekaboo, where it's just stuff coming in and out from all the cool ARCADE sounds," he reveals.
But before ARCADE became a part of his creative routine, Dopson was already making waves in the music industry. As the founder of the legendary collective 1500 or Nothin', his list of collaborators includes Justin Timberlake, Alicia Keys, and Kendrick Lamar, to name a few.
So what's the secret behind his success?
"It's always about the artists and the vocals," the producer answers. He leaves enough room for the melodies to shine. And that's where the magic happens.
Hearing vs. feeling
Dopson puts together an idea with a little help from Analog Brass & Winds and ARCADE. Right away, the harmony begins to take shape.
The radio-ready sounds from both instruments inspire Dopson to focus on composing. And since ARCADE can detect the key and tempo, he can browse through Loops quickly.
Every key he hits to trigger a sample in ARCADE fits the beat, so it's tempting to play them all at once. But Dopson knows the difference between hearing and feeling a texture in a track. Sometimes it's better when a melody takes on a supportive role instead of stepping into the spotlight.
"It's even better when you really can't hear it, but more feel it. And that just comes with mixing," he says. Applying the right FX is just as important as the sound choice. By adding a ton of reverb on a sample, Dopson can instantly create the perfect backdrop for the lyrics.
Treating the Loops he borrows from ARCADE as textures in between chords, the producer quickly creates a captivating instrumental.
Marriage between the music and song
Many beatmakers put the drums first, but not Dopson. "I never do drums first, ever, because it forces you to write a certain way," he claims. Since he's a songwriter as well, he has firsthand experience with the issue.
Interestingly, Dopson prefers building the drums around the vocals. In the meantime, he provides the chords, textures, and harmonic rhythm to support the songwriting process.
"The best songs have space and there's a marriage between the music and the song." he explains, and adds, "What makes ARCADE tight is they have all these things that are sounds for space."
With an inspiring soundscape in the background, writing a catchy topline comes naturally.
What makes a good hook
Dopson keeps things easy from the start. Every element must serve a purpose in the arrangement.
Instead of repeatedly throwing a bunch of ideas into a session, he pays attention to what sticks as he writes. If a melody stands out, Dopson contemplates where else he can reintroduce it later on.
"It's just about changing the cadence and the patterns of what you're doing," he says. Sometimes it's different processing. Other times, it's an entirely different rhythmic frame. But if a theme is strong enough, it can be recycled throughout the song.
Unsurprisingly, he has a similar approach to songwriting as well.
To him, a "great melody, phrase, and pace" is one that is "simple enough but still cool enough." If he can't play a hook on the keyboard with one finger, he knows right away that it's too complex.
Being the writer of worldwide hits, he thinks about listeners who don't speak English, too. Urging them to sing along to the verses might be a tall order. But anyone can remember a good hook.
The fundamentals
When Dopson comes up with an idea for a beat, he doesn't overthink the theory behind it. But that doesn't mean he lacks the knowledge to build the backbone of any song with ease.
Being a musician, Dopson can easily detect what key each track is in. And it's not lost on him how big of a difference that makes.
"Most people skip the fundamentals because making beats is so easy and fun, but you have to know the language. Music is a whole 'nother language." he admits.
Assuming the role of an arranger and sound engineer and producer with each beat, Dopson continues to make hard-hitting records.
Start making tracks for yourself — check out this tutorial on producing lo-fi using ARCADE and SUBSTANCE.