In the Studio: HEALTH's John Famiglietti
HEALTH bassist John Famiglietti invited us into his home studio to discuss how he uses PORTAL to get bigger and weirder sounds.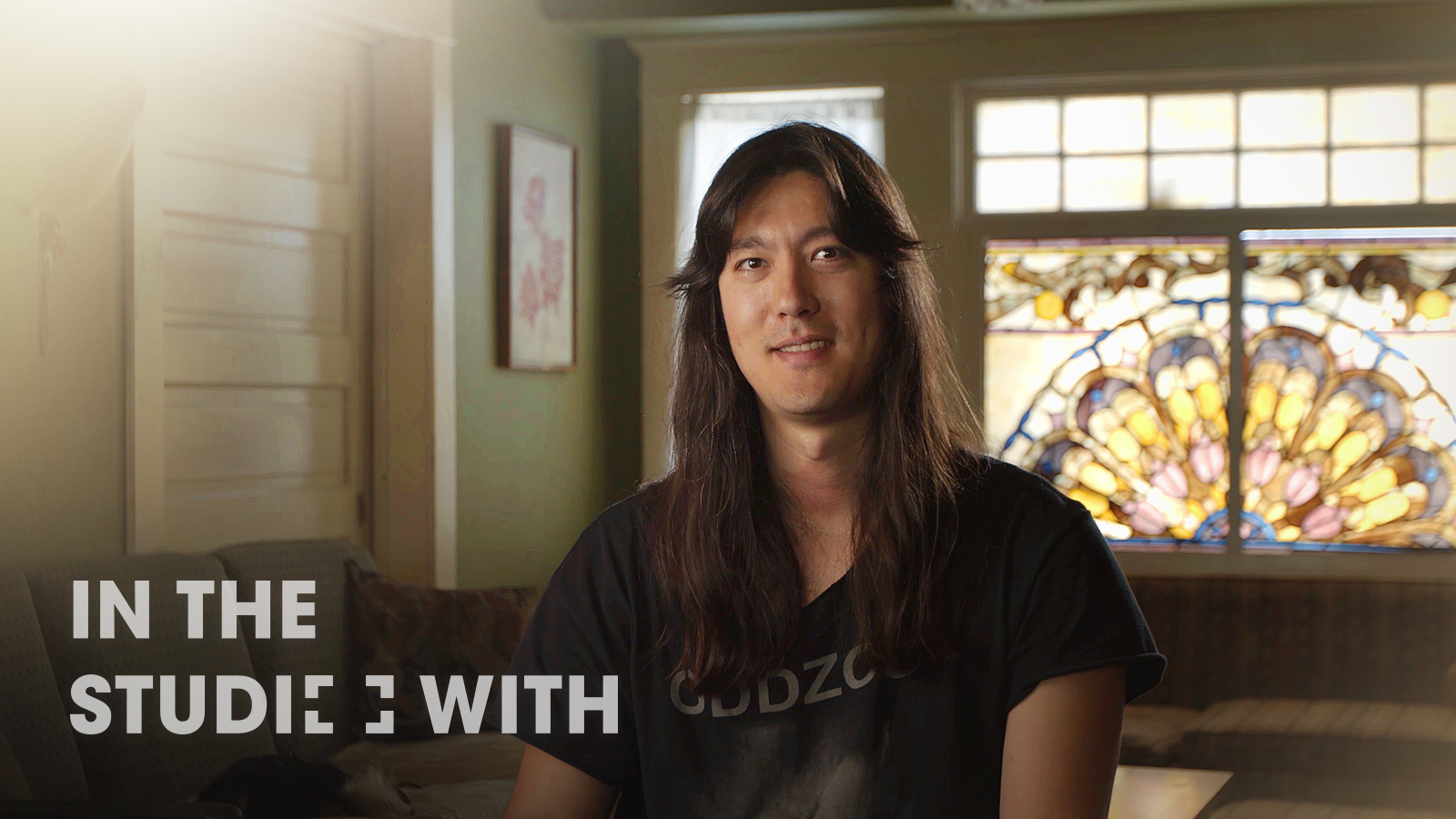 John Famiglietti is a core member of the experimental rock and electronics trio HEALTH. With 15 years in the band and four studio albums under his belt — not even counting remix albums and soundtracks for iconic video games like Max Payne 3 and Grand Theft Auto Online: Arena War — Famiglietti brings a no-holds-barred, kitchen-sink approach to his music production workflow, which features Output's granular synthesis plugin PORTAL.
The HEALTH bassist invited us into his home filled with medieval trinkets and furry friends to discuss how he uses PORTAL to get bigger and weirder sounds.
While collaborating with New York hardcore noise-punk band Show Me the Body, Famiglietti uses PORTAL to transform a scuzzy bass guitar line into a dubbed-out wobble — perfect for a half-time change-up. "I was trying to make some left turn shit and with PORTAL, accidentally went into this reggae territory," he says. "We just went with it. That was totally by accident."
Sometimes you sit down in the studio knowing exactly what you want to accomplish. Other times, you just need to let the creative choices reveal themselves to you. PORTAL's easy-to-use interface makes these kinds of happy production accidents happen more often.
"I'm not really a technical person," Famiglietti says. "I just try to make stuff sound different or sound cool. I have a few beats I made where I use PORTAL on some of our traditional synth sounds and some other sounds… Anything's useful if we can make stuff sound weirder or different or unique."
Granular synthesis differs from other methods of synthesis like subtractive or FM synthesis, which are deployed on iconic synthesizers like the Roland Juno and the Yamaha DX7. Instead of relying on waveforms, granular synths can create previously unheard sounds out of vocal takes, field recordings, or any other audio you feed into it.
Combine that with filters and LFOs — like the ones built into PORTAL — and you can craft wholly unique sound patches. As Famiglietti shows us, PORTAL offers countless sound design possibilities for the modern producer.
Want to watch more? Check out this dive into plugins with multi-instrumentalist Laura Escudé.