In the Studio: Che Pope
Che Pope is the not-so-secret ingredient behind massive stars like Kanye West, The Weeknd, Nas, Christina Aguilera, and more.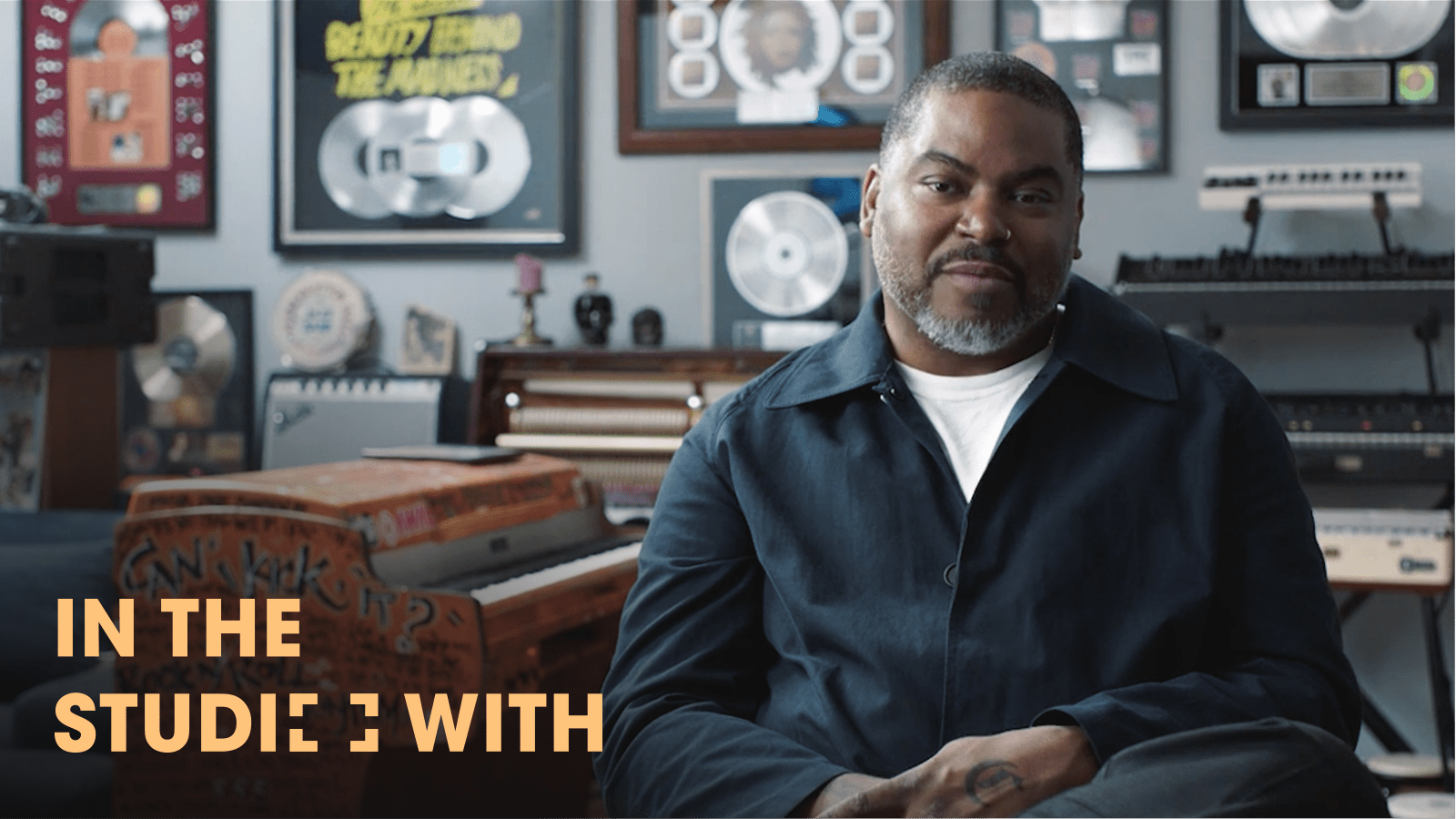 Grammy Award-nominated producer and entrepreneur Che Pope is the not-so-secret ingredient behind massive stars like Kanye West, The Weeknd, Nas, Christina Aguilera, and more.
As an award-nominated producer, composer, entrepreneur, and connector, Pope has worked with some of today's top artists, like Dr. Dre, Lauren Hill, A$AP Rocky, Ty Dolla $ign, and 2 Chainz.
Take a peek at this exclusive studio tour and watch Pope make a beat with Output's Analog Brass & Winds. Plus, discover how to get on the radar of one of the most respected executives in the music industry.
Che Pope's creative process
"Distraction is the enemy of vision." This quote (accredited to Kanye West) takes central place on Pope's quote wall. "I love that one because part of this whole studio is about staying focused and being prolific in my creative output", Pope explains.
He has dubbed his studio "The Frogtown Workshop" because of the neighborhood that it resides in, next to the Los Angeles River. It has a laid-back feel, kind of like sitting in a cozy living room "where you can create with ease."
Pope tends to kick-start his creative ideas with a simple setup. "I have a small control or maybe a beat machine and a laptop," he explains while making a drum beat like the "young kids do."
Once he's settled on a beat, Pope pulls up Analog Brass & Winds. He normally avoids presets but makes an exception here.
"I'm notorious for not using presets, or VSTs, or anything," he says. "I don't ever want people to be able to say, 'Hey, that's that preset'. But in this case, I love the sound that I found [in the Brass & Winds collection], and I've actually used it a few times. A lot of times, I make sounds to do stuff like that, and Analog Brass & Winds already has it."
Go beyond your comfort zone
While showing us his unique Rhodes piano, Crumar synthesizers, and the Russian version of the Crumar, Pope explains the importance of stepping out of one's comfort zone during the creative process. "The box is great, the laptop's great, and the VSTs are great, but you should also come outside and experiment."
He then leads us to his Omnichord, a quirky little electric autoharp from the early '80s. It's an instrument that has been utilized by Arcade Fire, the Eurythmics, Brian Eno, Damon Albarn, Nick Rhodes, and Mark Mothersbaugh, and others in the electronic and indie world. But, Pope quips, "I must be the only guy in the urban world with an Omnichord. And, I'm nice with it."
Work ethics play a crucial part in Pope's creative process: "If I see someone talented, then I try to help them because people did that for me when I came up." Whether mentoring, advising, providing studio time, or setting up beats, Pope always views his artists as friends. "It's a part of the process. I want to see everybody win."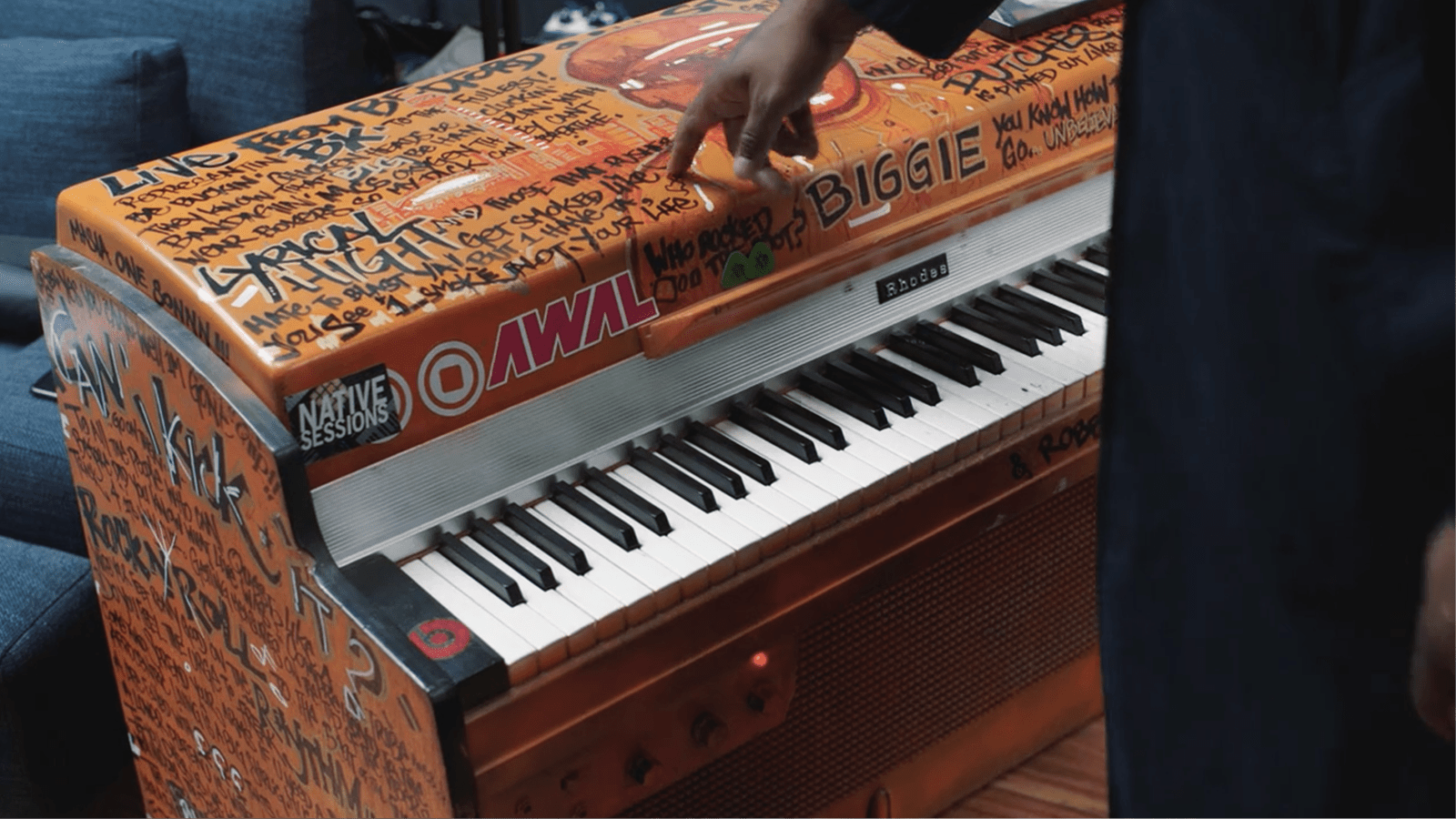 The future of the music business
As an experienced producer and entrepreneur, Pope believes artists should always remember that — aside from their creative side — they should be their own CEOs. "It's one thing to be creative, but it's another thing to know how to monetize your art and be compensated accordingly."
Pope, by the way, is a former VP of A&R at Warner Records and is a partner at Kanye West's GOOD Music, where he is also the head of A&R.
"One thing I do know about the music industry… you don't get taken advantage of, you let yourself be taken advantage of. If you empower yourself with the appropriate personnel around you, there's no way you can be taken advantage of."
Pope continuously encourages artists to be confident with their vision and "take back their creative control." More than that, he believes that the future of the music business is "artists owning their art," having creative freedom, owning (a percentage of) their master recordings, and partnering with resources instead of being bound to a single record company.
What's next for Che Pope?
"I consider myself creative, but I also consider myself a creative business person," says Pope. "What's next? Approaching what I do in a global way and continuing to share music and experiences."
Above all, Pope says to be brave and explore. "People have to let down their guard and travel. It's all an energy, it's all a wave, and it's all a vibe. You can't have fear of flying. You just have to take the step, put the music out there, and let people critique, give feedback, build a fanbase (in some cases), and you'll get to where you're trying to get to."
Ready to go into a very different studio? Check out the home studio of cellist Tina Guo, who has a unique path to performing on the Wonder Woman, Dunkirk, and Iron Man 2 scores.