In the Studio: Anthony Baldino
Anthony Baldino is a musician, composer, and sound designer who has worked on blockbuster films. Here, he reveals his favorite plugins.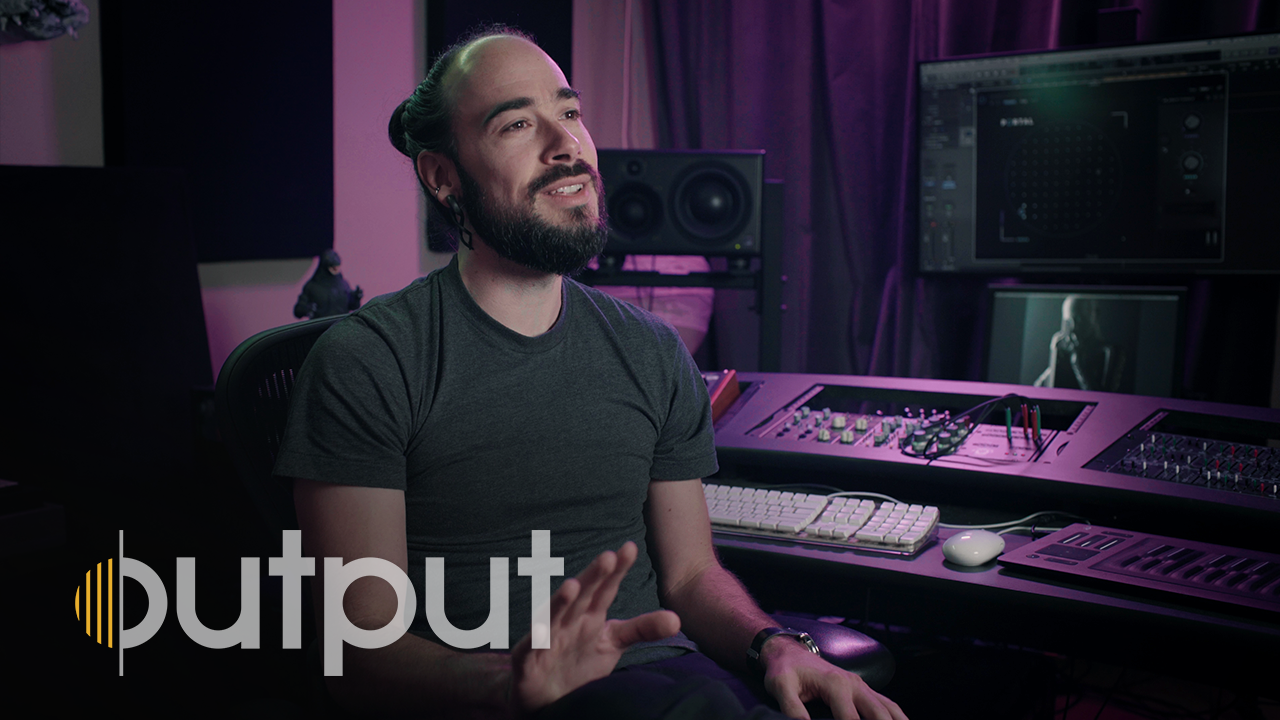 Anthony Baldino is a musician, composer, and sound designer who has worked on the Marvel superhero film Venom, starring Tom Hardy and Michelle Williams. He also contributed to the trailers for Avengers: End Game and Infinity War, Jurassic World, and Ex Machina. Sharp-eyed music fans may also have seen his name on remixes for Wiz Khalifa, Travis Scott, and Matt Lang.
Baldino got his feet wet "playing in really bad hardcore bands," and then was accepted into the exclusive Berklee College of Music in Boston.
Berklee's graduates are an impressive who's-who ranging from jazz legends Al Di Meola, Quincy Jones, Diana Krall, and Branford Marsalis to pop stars Melissa Etheridge, Donald Fagen, Natalie Maines, Aimee Mann, Wyclef Jean, and Steve Vai.
While in college, Baldino had two roommates that turned him on to electronic music.
"That was kind of a game-changer for me," he says from his Los Angeles studio. "I realized that there's this world of sound I had no idea about. It just seemed infinite and vast, keeping everything really emotional but cutting-edge on the sound design tip."
CHAOS with Richard Devine
"I worked on this PORTAL expansion pack, CHAOS, with Richard Devine, who, in my mind, is legendary. He's a real guru of electronic music," Baldino gushes. "We've played a lot of live shows together. Richard and I were approached to work on this because we're both modular synth heads and big into sound design, heavy music with either synths or software. Really trying to push some limits with sound."
The main objective Baldino said he was trying to do with CHAOS "was just to push PORTAL as far as I could and make some of the craziest presets that I could while still being usable and super musical."
A lot of the presets are rhythmic content: synth pulses, rhythm guitar parts, drums.

"Super crazy but usable," he says. "I've got a drum loop here that I was using to make some presets. I use PORTAL to kind of stretch the time of it. There are all these different modulators that I use to apply to the time, the density, the stereo field, and mix it up. And then what's really cool about PORTAL is you can use this XY fader to manipulate all these different other attributes of the sound."
How important is sound design to Baldino?
"I don't do a single piece of music without sound design," he says, flatly. "It just keeps it interesting. Keeps it new. I typically start with a drone to set the mood, set the atmosphere, and create a space that all the music can live in. From there, I'll go to drums and then process that, and that starts to bridge the gap into sound design and slowly, piece by piece, build up this world of music."
How good is PORTAL as a tool for creativity?
"There are just so many options and it's kind of endless. Also for me, it's a huge inspirational tool. An idea finder, an idea generator," Baldino says. "Some of the things I like about PORTAL are the way it deconstructs drums and percussive sounds. It takes these little clicks or pops and turns them into this wash of sound and all these little particles. But it's really musical and it keeps everything in time."
Yes, but is it flexible?
"You can use PORTAL for all sorts of stuff, like really beautiful harmonic content," he says. "Here's one I made for a guitar loop… There's so much to sift through. People are using the same samples. With all that content out there, you can take anything, and with PORTAL truly make it your own and truly make it unique and something new. I hope people take this expansion pack and really make some awesome music that will, in turn, inspire me to do more awesome music and inspire other people because there's just so much you can do."
Try PORTAL for yourself here. And for more behind the scenes looks, check this production video with electronic trio The Glitch Mob.