How Andrew Petroff Streamlines His Songwriting With Arcade
Nashville songwriter and producer Andrew Petroff has carved out his own path in country music. Petroff's secret sauce? ARCADE.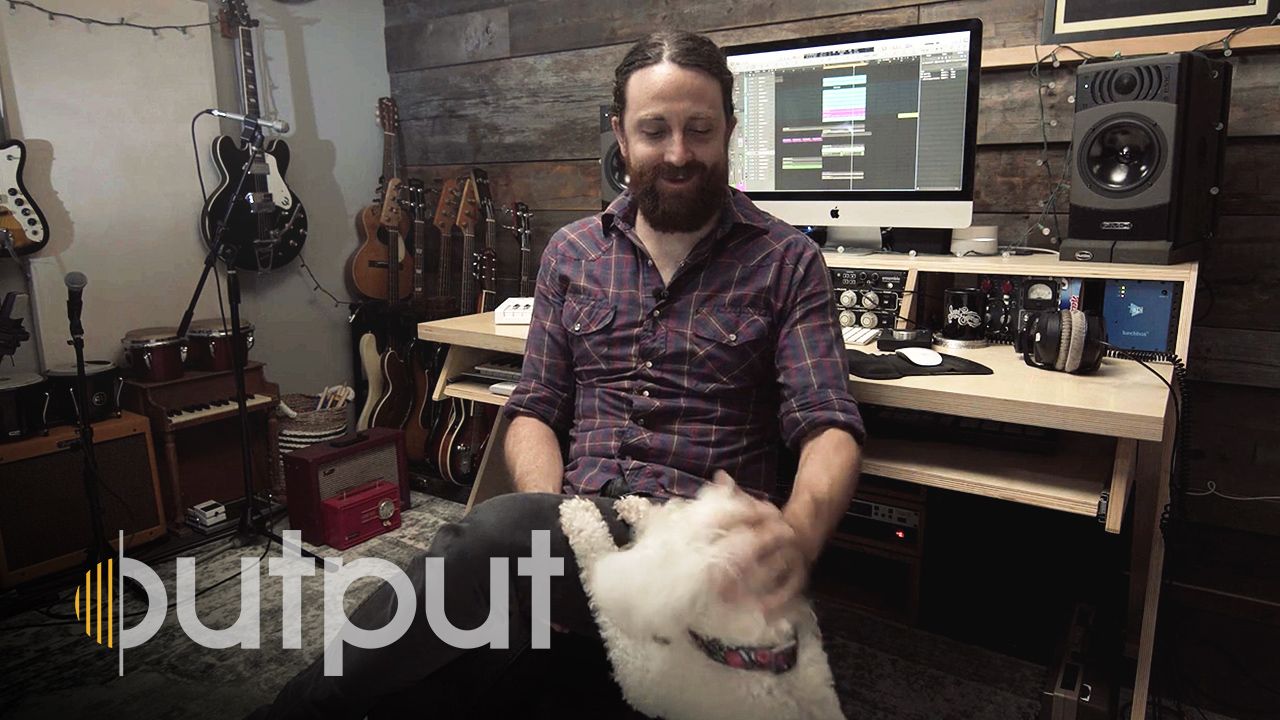 Nashville songwriter and producer Andrew Petroff is no stranger to collaborating with big names in the industry. Through writing with Jeff Trott and producing for Sheryl Crow, he has carved out his own path in the country music scene.
Unlike most other country music producers, Petroff draws inspiration from sound more than anything else. Spending most of his time writing and recording with other artists requires him to pay attention to the flavorful details. As he puts it, "It's usually a combination of getting in the room with an artist, trying to find a sound and create a thing, and write songs. And that turns into a record."
His studio is decorated with a drum set, several guitars and Output's Platform Studio Desk, which provide the perfect setting for making music. But Petroff's secret sauce lives in his computer: ARCADE.
A sample library you can play
One of the most alluring things about Arcade to Petroff is that it's playable. "It sparks like this great, creative energy where you can kind of dig around and find something that you wouldn't normally pick up and play," he says. 
And that's exactly why he has turned to Arcade for generating the beat elements in his songs.
"I actually used to start sessions a lot just to kind of give a rhythm and I'll come back and build drum beats and chop stuff up," says Petroff. Sometimes, a fully processed drum loop from Arcade can be the source of inspiration he's looking for. But he still likes to add his signature to it. "I have a kit set up back here and so I often play stuff along with whatever I'm kind of digging around in Arcade," he says, as he demonstrates how he can get an idea started with the Indie 808 Sampler. 
Searching for colors and emotions
The advantage of using an expansive creative tool like Arcade is that it's packed with palatable sounds. Having track-ready loops and samples means fast-tracking the songwriting process. 
"Arcade makes it easy to just get an idea really quick and a color. If it doesn't work, you can throw it out. If it works, you can dive in and go way deeper. It's like this cool turning point of being able to move really fast and then being able to go really deep," says Petroff, as he elaborates on what makes Arcade special next to other loop and sample libraries in the market. He can even lock his Sampler to ensure that every element displayed plays back in the key of his choice. The ultimate goal? Put together something concrete enough for other artists and songwriters to feel inspired. 
Recording for the Nashville Line in Arcade
Petroff has actually contributed to the recording and production of some of the sounds within Arcade. When asked about the inspiration behind it, he replies, "The Nashville Line that we did is more than country. Basically, the only heart and fascia we had were that it was recorded in Nashville with Nashville players. You'll have stuff that does sound country. There's some old throwback stuff, there's new modern stuff, but in terms of actual content, it's a little bit of everything happening in town. You're going to be able to use it in a bunch of different genres, no matter what you're doing." 
One of his favorite bits in the Nashville Line is the "Dirty Steel" preset. Using it as a transitional element, Petroff lays the groundwork for the guitar part he's about to record. Since guitar is his primary instrument of choice, playing along with it reveals whether the beat is songwriting material or not.
So what comes next? "Sometimes I'll work on a verse thing or a chorus thing…and just try to have a bunch of ideas ready to go. I have all the sounds on Arcade and some different guitar tones ready to roll for an artist. They come in the morning and try to write a hit, get the best song we can there," says Petroff, walking us through his checklist.
More than a country music hub
Petroff believes that Nashville has greatly transformed in recent years. "Even a few years ago, it felt more country-dominated, but now there's everything," he states, and he has proof to back it up. "I'm working in all genres — rock and country and pop and hip hop. It's been really cool to be able to make that kind of music here and have Nashville become such a central force for music in general."
Infusing songs with Arcade, Andrew Petroff will undoubtedly continue to blur the lines between genres.