In the Studio: Krewella
Sister duo Jahan and Yasmine Yousaf – aka Krewella – show us how they used Arcade to finish the latest single from their new album.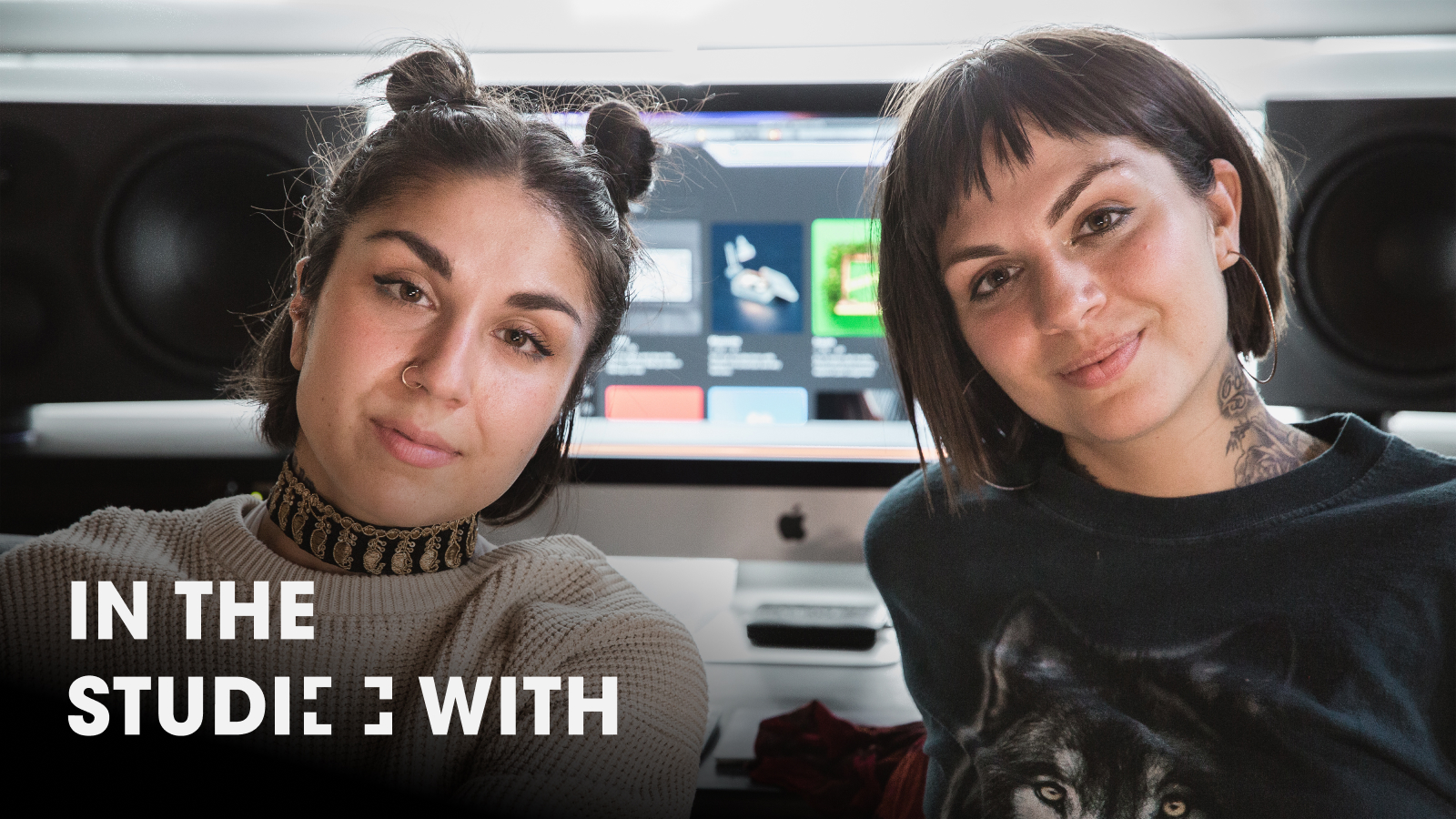 Jahan and Yasmine Yousaf are, in a word, relaxed. The sister duo behind Krewella are sitting together on a couch in Yasmine's home studio in Los Angeles, the Pakistani-American producer/DJs are at ease with themselves and their sustained career in dance music. Jahan puts it best: "Krewella is more Krewella than Krewella has ever been."
Output's dropping in on Krewella so that the Yousaf sisters can show us how they use Arcade in their tracks. One of Arcade's greatest strengths is as a song starter — a secret weapon for sparking your creativity — but it's also great for finishing the last 10 percent of a track, with textures, ear candy, and other elements.
While we're there, Krewella puts the finishing touches on a track that's been months in the making. We're very excited to share their new single, "I'm Just a Monster Underneath, My Darling," featuring sounds from Arcade. The new album The Body Never Lies is out March 4th via the duo's own Mixed Kids Records. Stream the new song now!
---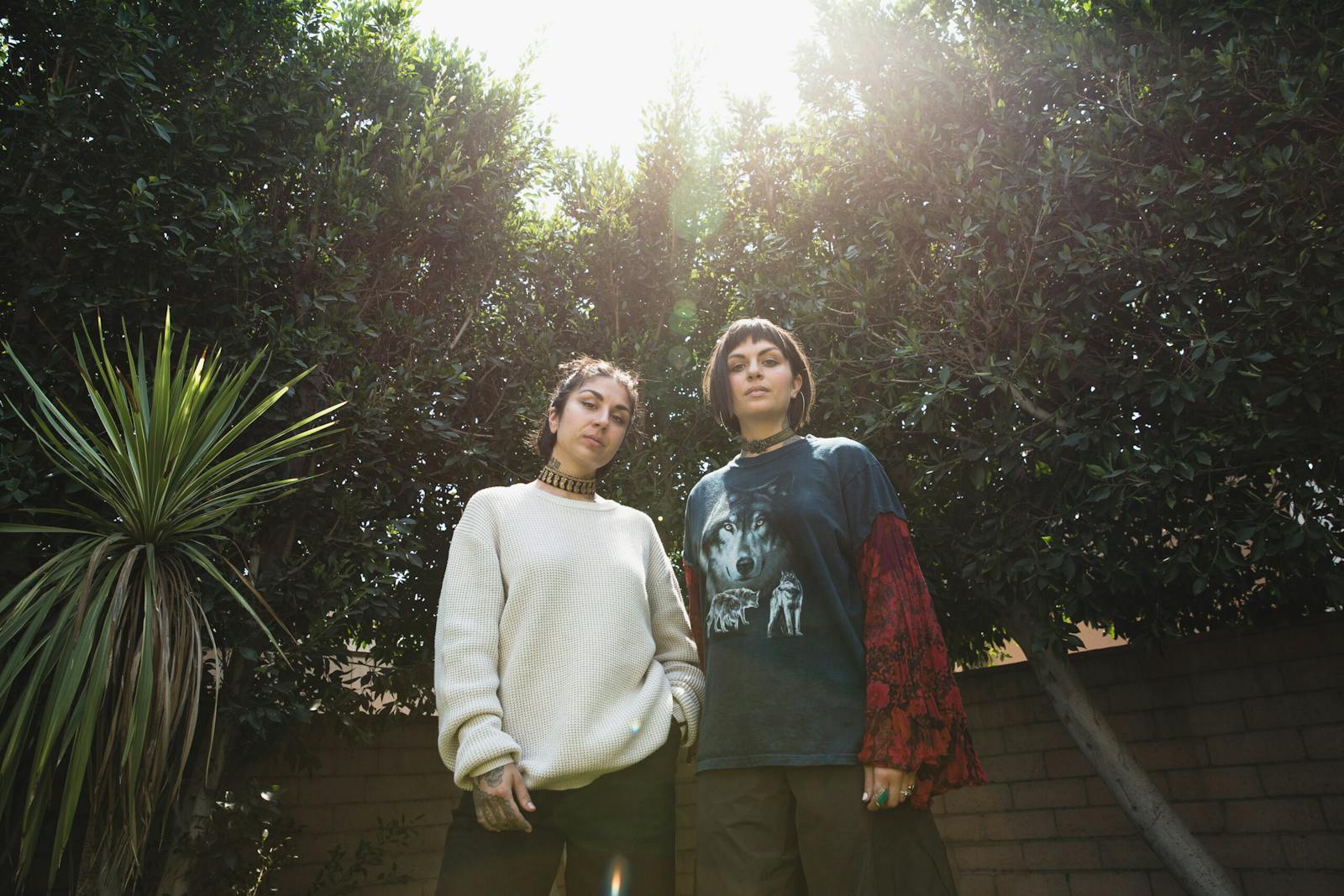 For Jahan and Yasmine, it's been a long road to get to this point. This year will mark one decade since the Krewella's debut EP Play Hard, which featured the lead single that first catapulted them to true EDM stardom: "Alive." But then, in the mid 2010s, a contentious split with founding member Kris Trindl led to lawsuits and personal turmoil.
"Getting to the other side of that, I think we both wanted to take things so much less seriously," Yasmine says now. "It made us get to this point that we're at now, where I feel like we're more confident than we've ever been in ourselves as artists."
Much has changed since then for the Yousaf sisters — but much remains the same. "'Alive' was recorded in a closet with a thick comforter to absorb the sound," remembers Jahan. "So, I think that's always been our comfort zone, and it shows that you can create amazing records in less-than-ideal environments. It still sounds great."
Yasmine's home studio is now the main environment where Krewella makes music. During the pandemic, she and her boyfriend built out the cozy, wood-paneled space where Krewella also live-streams production sessions and hangouts with fans on Twitch.
"The fans had never been privy to our studio sessions before," she says. "Watching my favorite artists share their process is one of the coolest things, as a fan, so I'm glad we get to give people that."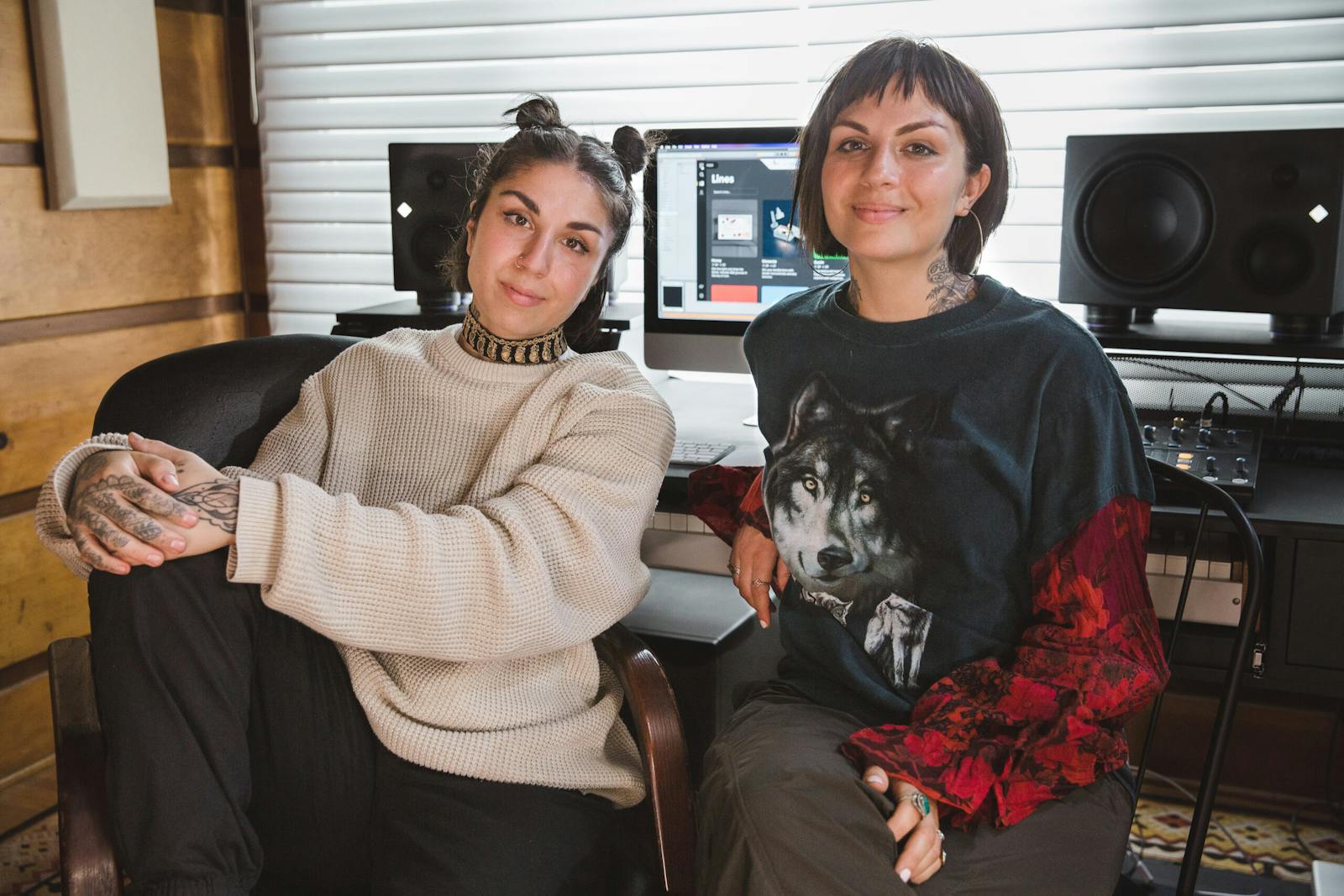 Krewella pulls up an Ableton Live session called "Burrito Beat" — "As you guys know, the work-in-progress titles are always a little funny," Yasmine laughs — and listen back to the track, a futuristic pop drum 'n' bass banger.
It's sounding good, but one section still needs some new synths, so Yasmine opens up Arcade. "Let's just surf a bit," she says, clicking through to the Sampler "Final Hour" in Drip. "Literally everything in this Line is good."
After transposing the Sampler to match the key of the song, Yasmine puts down multiple synthesizer layers for Jahan to write vocals over in a matter of seconds. Arcade's flexibility as a cloud sampler pairs with our custom-made Samplers to make it a unique songwriting tool that can be used in any writing session.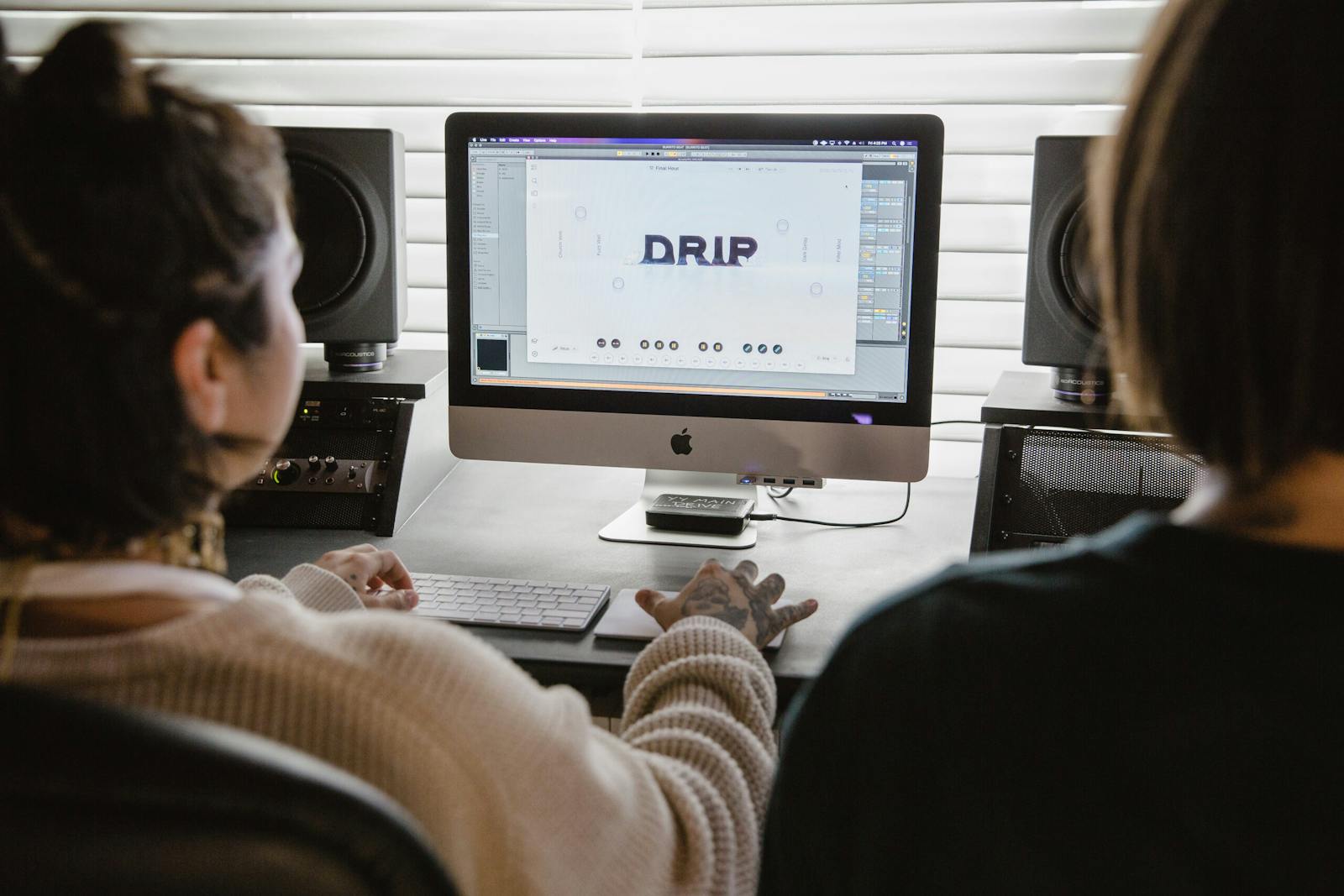 "I think adding Distant Voices was a game-changer," Yasmine says, pulling up the Sampler "Haunting Petals." Jahan agrees: "I think this is what inspired the loose idea for the writing that we have," she replies.
Yasmine's favorite aspect of Arcade: The way you don't have to tinker with multiple plugins and sample folders to get incredible results. "It's all in one place. This has everything you're looking for — the macros, the samples… And it's a pretty-ass plugin."
With a new album imminent, the future looks boundless for Jahan and Yasmine. The drama that had a hold on their lives is behind them; an era of good music awaits. "Whatever it is — stop putting it off," Yasmine says now, addressing her younger self and other doubting artists out there. "Whether it's because you're afraid or because you feel like you can't make time for it — you can always make time for the things that matter."