In the Studio: Emile Mosseri
Los Angeles composer Emile Mosseri (Minari) walks us through his home studio, outfitted with our Platform desk and Frontier Studio Monitors.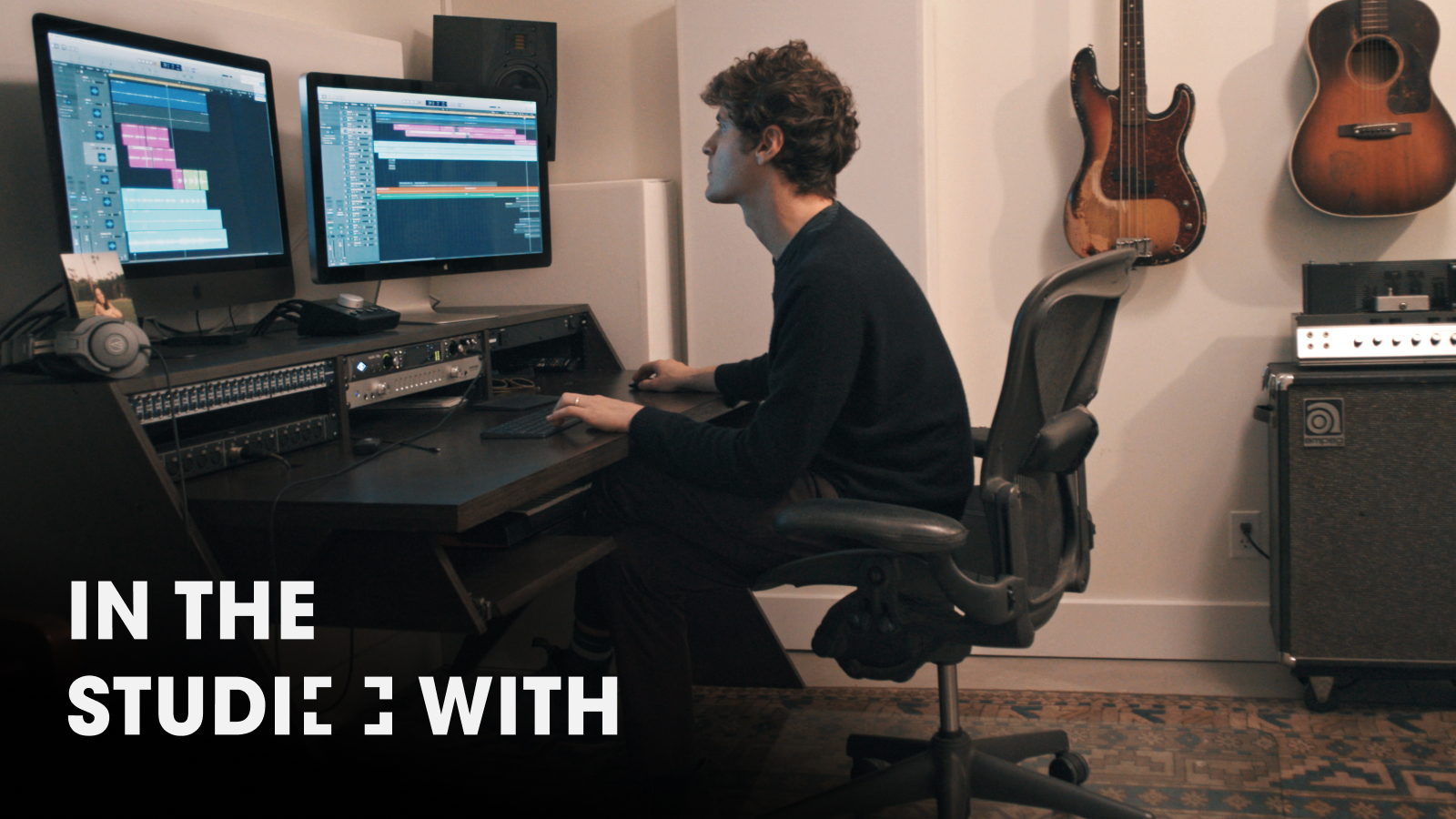 To some, it feels like Emile Mosseri came out of nowhere. The last three years alone have seen the Los Angeles-based composer pen the music for 2019's The Last Black Man in San Francisco — his first feature film — in addition to Kajillionaire and, most recently, Lee Isaac Chung's critically acclaimed Minari, which earned him his first Oscar nomination for Best Original Score.
But don't mistake this for an overnight success story. Mosseri's journey began back at Berklee College of Music in Boston, where he studied bass for two years before entering the film scoring program. It was while playing in indie rock band The Dig (now known as Human Love) in New York that Mosseri met Terence Nance, who directed a music video for the group.
"I moved out to LA in 2018," Mosseri explains. "I'd been hired by [Nance] to be one of five composers on his show Random Acts of Flyness. I just met more artists and people in the industry out here, and then from there I got plugged into this other scene, which was great."
From the looks of his abode, Mosseri's acclimated well to LA life. In the living room, numerous records and books line the wall behind him. But there's a noticeable lack of instruments — and so we step outside to the garage on the property, which has been converted into a home studio. "It's been a lifelong dream to have a workspace from home," Mosseri says, walking us through the gear, instruments, and effects throughout the room.
At the heart of the room is a pristine Yamaha upright piano, which he used to record the wistful piano pieces that define Minari's score. And right next to it: Mosseri's Output Platform desk, which houses the main components of his recording rig: an iMac, the Apollo x8p Thunderbolt audio interface, and a Samson patch bay.
"When we built this space, Platform was the first piece of furniture that I wanted to get," Mosseri explains. "Because once I had this set up, then the couch and drums and everything else could come later. You can put racks in it and customize it to your own workflow. I love it, it's great."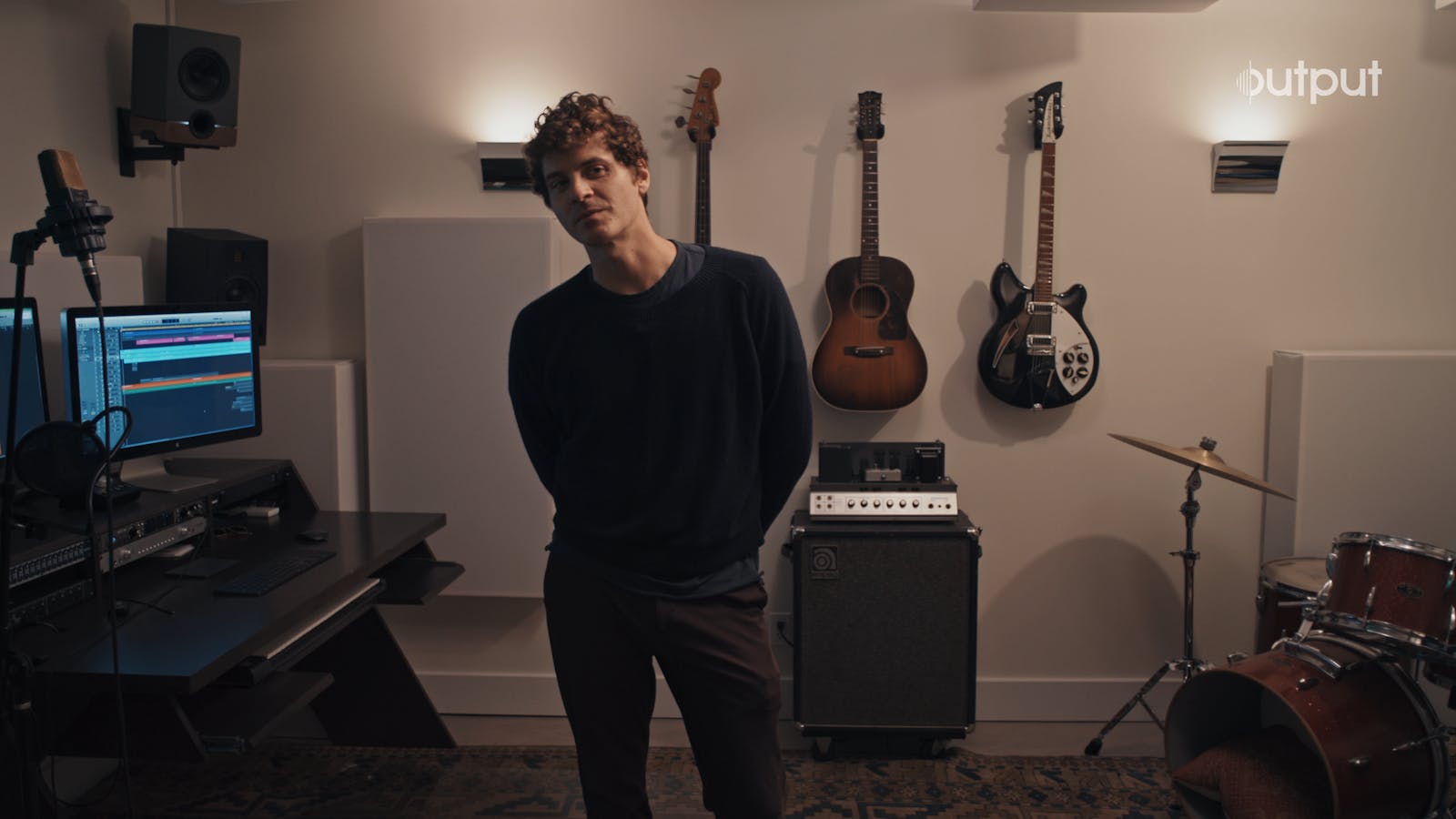 There are two sets of studio monitors packed into this relatively small space: a pair of Adam A7Xs and a pair of Frontier Studio Monitors, Output's collaboration with Barefoot Audio. The latter pair of speakers are mounted in each corner of the room.
As Mosseri explains it: "I love these Output monitors for a wider stereo field. When a director's here and they're sitting on the couch and watching the picture on the screen, I switch over from the Adams to the Output Frontiers for the rich sound. I use them to present my work, and also just to listen to music in this space."
One of Mosseri's great strengths is his ability to shape-shift between situations — different scenarios, directors, workflows — without losing the unique character of his writing. The score for Minari was famously created before the movie was even shot. Instead of writing to picture, Mosseri found himself composing music based on the script.
"It's always a matter of reacting to something, for me. Whether you're reacting to a film, a piece of footage, or a script, or the sound of an oboe, or whatever it might be — it's really hard, in a vacuum, to just create," he says. "The best advice I would give to young composers is to work on things that you believe in. Find artists that light you up and inspire you, and work with them, and react to them, and record that reaction. Start from there."