How Harpist Lara Somogyi Performs With FX Like Movement
In her own words, harpist Lara Somogyi explains how MOVEMENT fits into her workflow, and how she uses it to summon new worlds.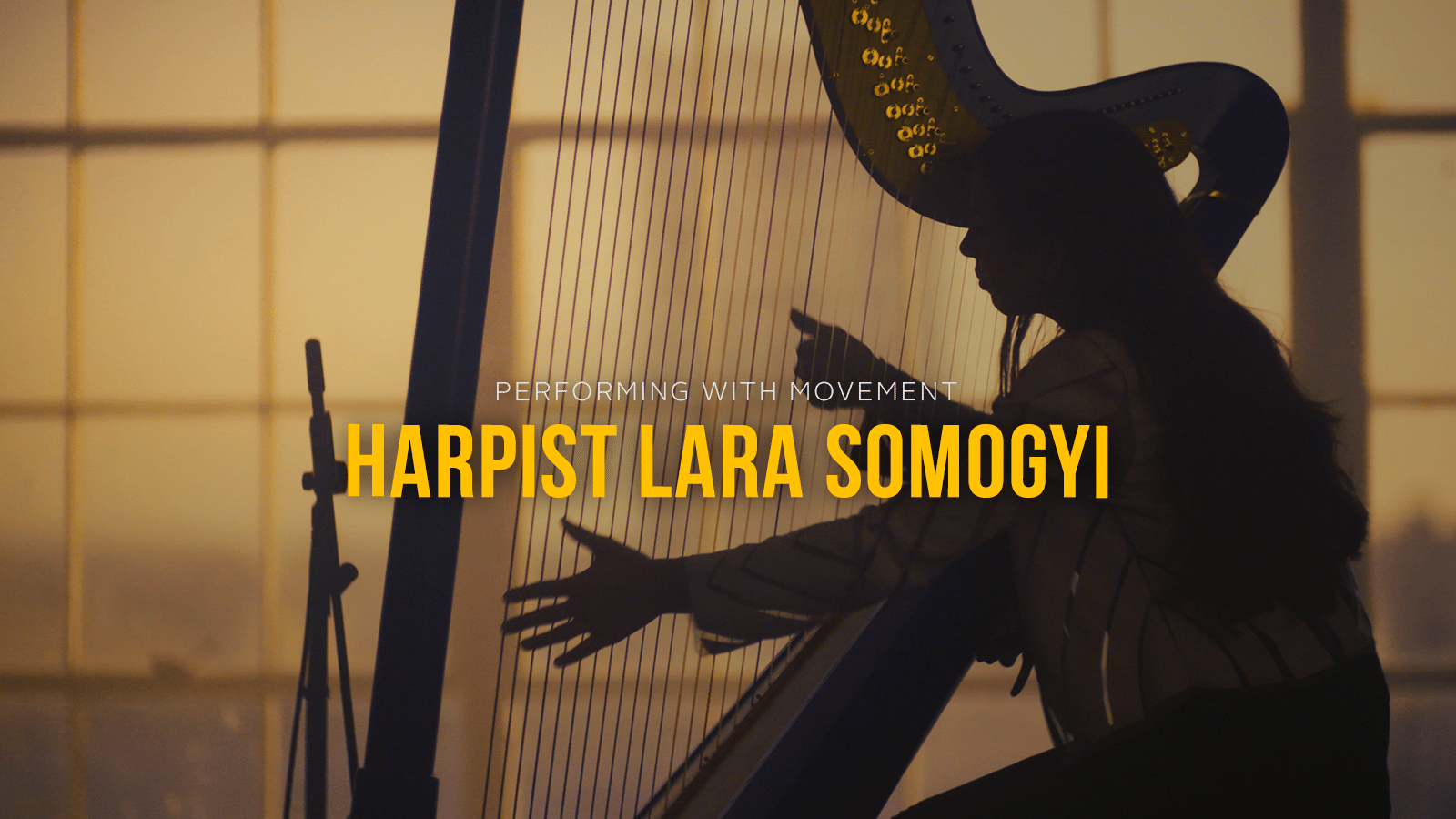 Lara Somogyi is a rising star in the modern harp world. Her signature style blends classical performance with contemporary tools such as guitar pedals, loopers, and MOVEMENT — the real-time rhythm FX plugin by Output — to transform the electroacoustic harp into a living, breathing instrument. A graduate of the esteemed Royal Academy of Music in London, she now resides in sunny Los Angeles, where she works as a session musician for artists and orchestras alike.
Somogyi's ability to sculpt the sound of her harp with infinite possibilities makes her a musician and composer-performer in high demand. She's taken the stage alongside legends like Ms. Lauryn Hill and Billy Idol, as well as modern pop queens like Ariana Grande, Camila Cabello, and H.E.R.
You can hear her recordings in film and television shows of all kinds, lending a distinctive texture to the soundtracks she plays on. Composers including the legendary Hans Zimmer (The Lion King, Blue Planet II) and longtime Spike Lee collaborator Terence Blanchard (Da 5 Bloods) are among those who seek out Somogyi's expressive talents.
Keen gamers can even catch her in the music for From Software's Demon's Souls, the recent PlayStation 5 remake of the hugely popular video game from 2009. Suffice it to say: She is everywhere.
In solo performance, using MOVEMENT allows Somogyi to accompany herself in new ways as a harpist, lending the instrument new depth and giving herself the room to develop experimental techniques that can then be applied to all genres of music. She plays the harp into the computer, which then feeds a new sound into her pedals, which lets her build more parts on top of it. When she channels her traditional harp training into these easy-to-use, cutting-edge tools, the results can be extraordinary.
In her own words, Lara Somogyi explains how MOVEMENT fits into her workflow, and how she uses it to summon new worlds.
Lara Somogyi on performing with Movement
Early on, I was heavily influenced by classical music from Debussy, Ravel, and Grandjany, but I also loved listening to a wide range of genres like neoclassical, alternative, pop, rock, rap, and electronic. I would jam Kanye West or Black Eyed Peas on my iPod player literally before walking onstage to play Handel. I am very much inspired by artists like Brian Eno, Radiohead, Massive Attack, Bonobo, and composers like Nils Frahm and Hauschka. I couldn't shake my desire to play other kinds of music that I enjoyed.
My introduction to looping actually came from YouTube with this captivating live looping performance by Jamie Woon. My creative process combining my electroacoustic harp with FX pedals was inspired by this complete control in painting sounds with layers, loops, textures, melodies, and rhythmic patterns. It's been an incredible journey finding my own approach as an active session and recording artist working with artists like Rufus Wainwright, Anderson .Paak, and neoclassical label Erased Tapes.
The original piece that I'm performing is called "Checkers." It has to do with the concept of checker pieces on a board in relation to the chords on the backbone of the structure. I draw a lot of inspiration from FX pedals and start looping improvisations on top to seed an idea for a song. The pure sound of a plucked string or a distorted bass note sent through an octave pedal all spark a different vibe and feeling.
As a harpist and composer, a big challenge is finding the balance of texture, rhythm, and melody within all the layers. It can get easily muddled in the same register and it becomes important to differentiate the various roles within the piece. MOVEMENT was incredible to integrate into my process to manipulate rhythms and find a balance of motion. It gave the performance a more rhythmic drive and variety that transformed the raw sounds of the harp.