Celebrate the Year of the Ox With Output
Happy Lunar New Year! To mark the year of the ox, meet four creators of east Asian descent who have carved a path through their own ox-like traits.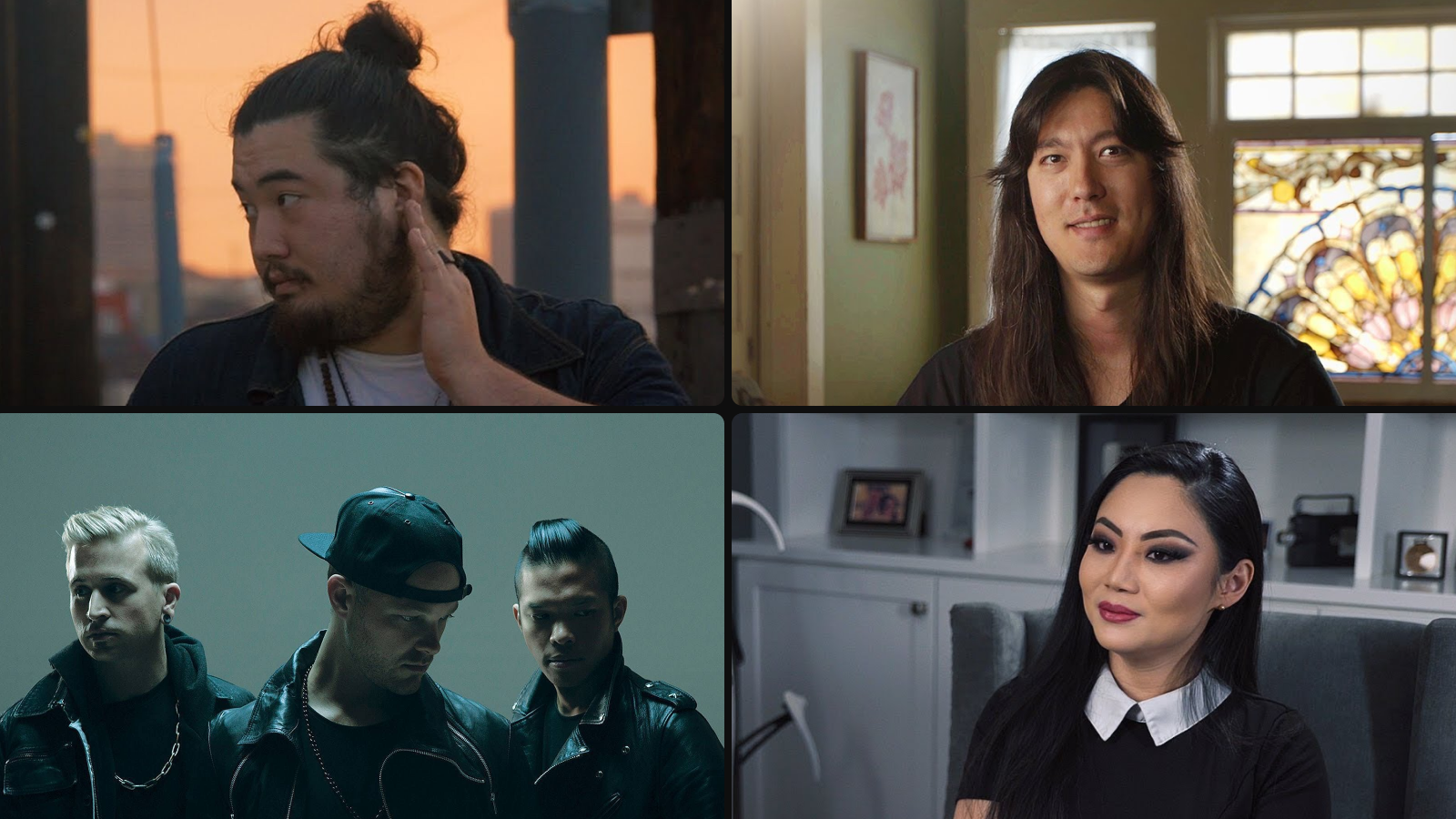 Happy Lunar New Year and welcome to the year of the Ox! The Lunar New Year is celebrated by many East Asian countries, including China, South Korea, and Vietnam, and marks the first new moon on the lunarsolar calendar. It's a time for wishing others happiness, health, and fortune! In fact, the traditional Cantonese way of wishing someone a happy new year — "gung hay fat choy" — literally translates to "wishing you great happiness and prosperity."
It's predicted that this year of the ox will be solid and stable for most, regardless of what year you were born in. We like to think that everyone in the Output community has a few oxen traits. They're diligent, dependable, and determined folks with great discipline in their work.
To mark the start of the Lunar New Year, we're celebrating creators of east Asian descent who have carved a path through their own ox-like traits.
Matt FX
Music supervisor, producer, and DJ Matt FX was hired on to MTV when he was only 18. He's worked on shows like Broad City and Detroiters and is constantly seeking out on-the-cusp unsigned artists to feature on shows. It probably comes from his own luck with stumbling into the industry. His first break was when the creator of the series Skins pulled experienced coordinators off the show to instead, "hire this 18-year-old drop out that none of you have ever heard of."
"There are so many ways to get there," says Matt FX of becoming a music supervisor. "You can start working in licensing for a company that reps music and learn the ropes of publishing that way and then segue over once you know some music supervisors… But, me personally, I'm all about back doors and side entrances and just figuring out ways to fall into things."
The Glitch Mob
In the mid-aughts, The Glitch Mob helped form the foundation for the early bass music scene. The pioneering trio has always stood out for its genre-bending music. They also set themselves apart from a sea of DJs with their energetic and technically impressive live performances. When edIT, Ooah, and Boreta dropped by the Output offices they demonstrated how REV, MOVEMENT, SIGNAL, and EXHALE figure into their highly experimental process.
They're a non-traditional three-piece band and as such have taken a unique approach to collaboration. Their self-described "scorched Earth policy" gives each member free rein to delete, destroy, and alter a project when they take it over from another member. Boreta puts a philosophical spin on the practice: "Collaboration, in general, is an exercise in non-attachment."
Tina Guo
Tina Guo grew up in a traditionally Chinese environment with music teachers for parents. From a young age, classical music was prioritized in her home along with learning how to play instruments. In Guo's case, cello became her calling. In her sophomore year at USC's famed Thornton School of Music, she attended her first rock show to see her boyfriend play. This was a turning point in her career. "It was dark and dirty," she said of her first excursion into live rock music. "I don't know, I just kind of loved it," says Guo. "It's the complete opposite of the very proper background."
She soon ditched her full-ride scholarship, much to the dismay of her parents. She put her life savings of $6,001 into "Queen Bee," a video of her metal-flavored take on Nikolai Rimsky-Korsakov's "Flight of the Bumblebee." As a result, she was contacted by legendary composers John Debney, Hans Zimmer, and Brian Tyler. All of whom wanted her to perform solos on their iconic movie scores.
John Famiglietti
When bassist John Famiglietti and friends started HEALTH they were an all-live noise-punk band. They began to transition into an electronic hybrid as they recognized that they could get even more experimental by integrating VSTs into their music. John invited us to his Los Angeles studio to meet his furry kiddos, and learn how he uses PORTAL to take traditional rock sounds to new places.
For Famiglietti PORTAL is a tool to transform standard guitar and bass sounds into strange industrial soundscapes. When he's not actively writing, he creates loops and sound clips to use in future projects. He compared this technique to an episode of The Simpsons, "It's like that Simpsons' episode where Marge keeps cutting that Chanel dress," he explains, "That's what we've been doing for the last two records with some of these proprietary sounds."
Output condemns racism, xenophobia, and intolerance against Asian Americans and Pacific Islanders.