Four Fast Thermal Presets To Add Depth and Distortion
With THERMAL, distortion is just a click away. Here's how THERMAL can easily transform vocals, bass, drums, and guitar within seconds.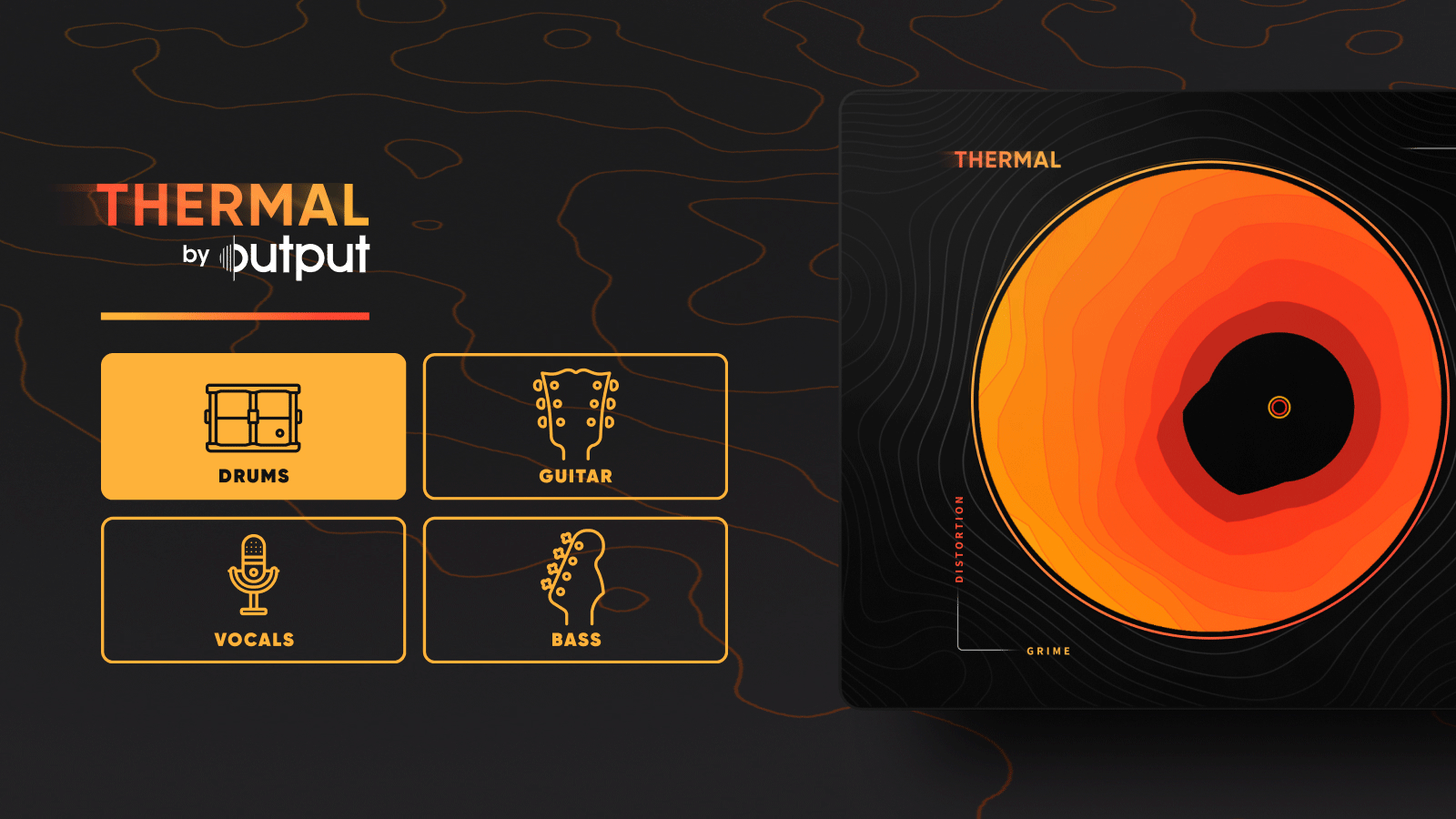 If you want to add a bit of dirt and grime to your sounds, look no further than THERMAL. With THERMAL, distortion is just a click away. And, you don't need to be an expert in order to get the most out of this powerful multi-stage engine. In fact, its minimal interface encourages you to experiment, and you can always dive in deeper if you want to tweak results. Today, we're going to show how THERMAL presets can easily transform vocals, bass, drums, and guitar within seconds.
Get ready to turn your clean samples into deliciously gritty soundscapes.
1. Vocals
THERMAL's interface is deceptively simple, but there's a lot going on under the hood. For vocals, we picked preset "HiFi Pumper," which has "Groove" and "Field" assigned to the X/Y. Listen to how THERMAL transforms the vocals, adding stereo width, modulation with an LFO shaper, reverb, and color.
2. Guitar
When it comes to guitar, "Miracle Tone" adds a wild spin. Harmonics increase the stereo delay and drive, while wide drive introduces a chorus effect. Immediately there's depth as the guitar starts to ping pong and sound more metallic.
3. Bass
"Aggro Waves" is the perfect preset to go to when you want to beef up your bass. Here, play around to decrease the output of the shaper, increase drive aggression, increase the effect for the phaser, and lower the threshold for the compressor. The sound completely transforms to become more harsh, crispy, and dynamic.
4. Drums
Finally, for drums what better preset is there than "808 Lover"? Sub pusher and snap work together to compress the low frequencies and pull attention to the attack. The end result is a punchy and juicy drum that has loads more character.
That's it! Four different ways to completely transform your sounds in THERMAL using powerful distortion. And remember, these are just presets — you can always tweak away to customize effects even further. And, you can also map any of THERMAL's controls to a MIDI controller. No matter which way you decide to crunch, mangle, or smash your sound, THERMAL delivers unique and professional-sounding results in no time flat. Have fun!
And, for more sound manipulating fun, make sure to check out this video on making lo-fi hip-hop using ARCADE.