First Look: Frontier Studio Monitors Unboxing
Frontier is Output's first ever pair of studio monitors in collaboration with Barefoot Sound. Let's check them out in this unboxing video.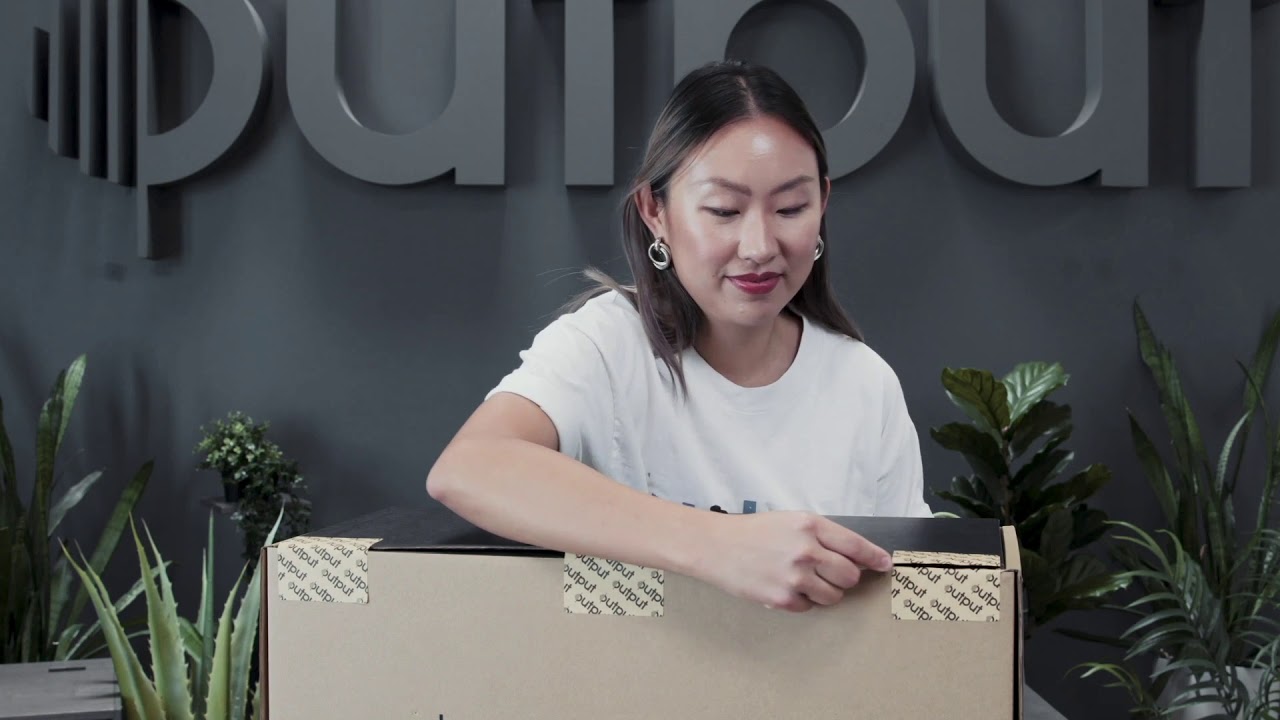 Frontier studio monitors are here! Frontier is Output's first-ever pair of studio monitors in collaboration with Barefoot Sound. Not only do Frontier speakers have beautiful walnut bases to match Output's other studio gear, but the packaging is also eco-friendly! Let's check them out.
First and foremost, Output is committed to shrinking its footprint on Earth, so everything in Frontier's packaging is either recyclable or reusable. After you open the speaker box for the first time, break down the foam for recycling, or find a nifty way to repurpose it. (We gave ours to our pet cats to play with.)
Each speaker comes individually wrapped in a comfy drawstring bag. Lift each bag up and out of the box using the gathered fabric at the top. Then, untie the bow and open up the speaker bag. Don't throw out the bags once you've removed the speakers! They can be used to store extra cables that have been lying around the studio.
On top of your beautiful new speakers, you'll find a note reminding you to use the included speaker pads. Place these speaker pads under your Frontier studio monitors to protect the solid (yes, solid) walnut base from scratching. Also included is an accessory box with the power cables you'll need to put Frontier to the test.
Lastly, find a sweet spot for your brand-new speakers on a desk or a pair of speaker stands (psst, we sell those too!) and prepare yourself for the auditory experience you've waited so patiently for. Flip them on to experience the punch from Frontier's bespoke coaxial aluminum alloy drivers and a sound that TOKiMONSTA calls, "clear without any added color." Don't forget about Frontier's Eco Mode, which will reduce your speaker's energy consumption (and your electricity bill) when audio isn't playing.
Welcome to Frontier, we hope you enjoy.