Film and Game Composers Reviews Rev: "100/100"
Film and Game Composers recently gave REV a whopping 100/100 review, saying: "it just inspires creativity."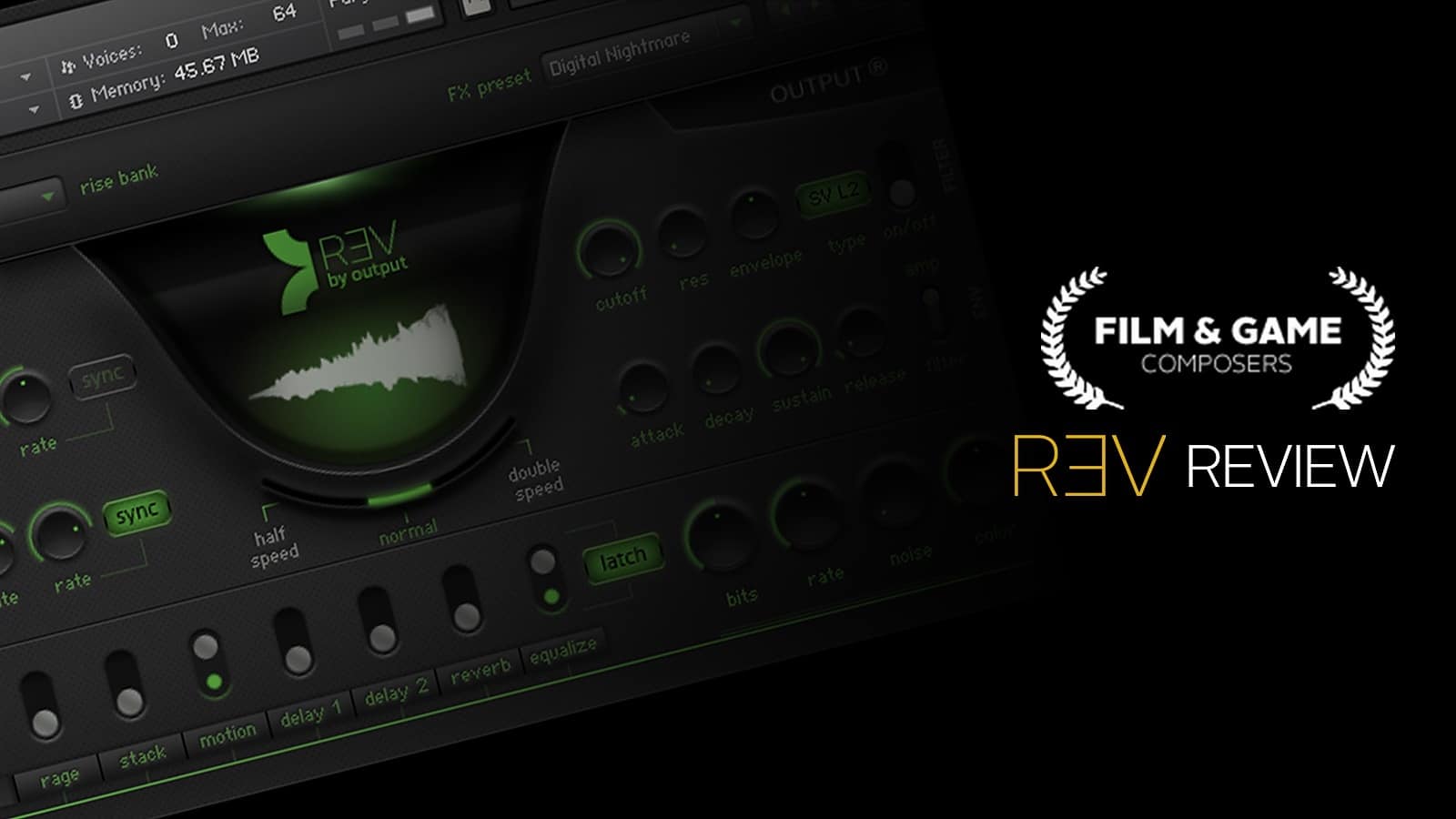 Emmett Cooke recently gave REV a whopping 100/100 in his Film and Game Composers review. Here's a bit of what he had to say:
"The REV interface looks stunning and is laid out in such a way that really makes you want to experiment with each setting and see what sounds you can achieve — it just inspires creativity.
"Every original instrument sound that was recorded seems to have been recorded really well, meaning the reversed sounds we hear are incredible. The amount of built-in effects and changeable settings in the instruments patch (and the other patches) mean that you're not just getting 450 reversed instruments/sounds, you're getting 450 basic sounds to start with, and infinite directions in where to go from there.
"The first library that I genuinely have to give 100/100 for. It ticks all the boxes for me — priced very reasonably, plenty of presets to get your start, easy and beautiful interface, simple download, and inspiring to use. Seriously — get it, you'll have a lot of fun with it and will be able to use it in plenty of tracks no matter what style of music you write."
Read the full Film and Game Composers review, and if you don't own a copy of REV yet, take a minute to check out our reverse sound engine.