Sound Design Like a Pro With These Output Plugin Pairs
Check out some of the ways we create unique soundscapes by pairing instrument engines with FX engines.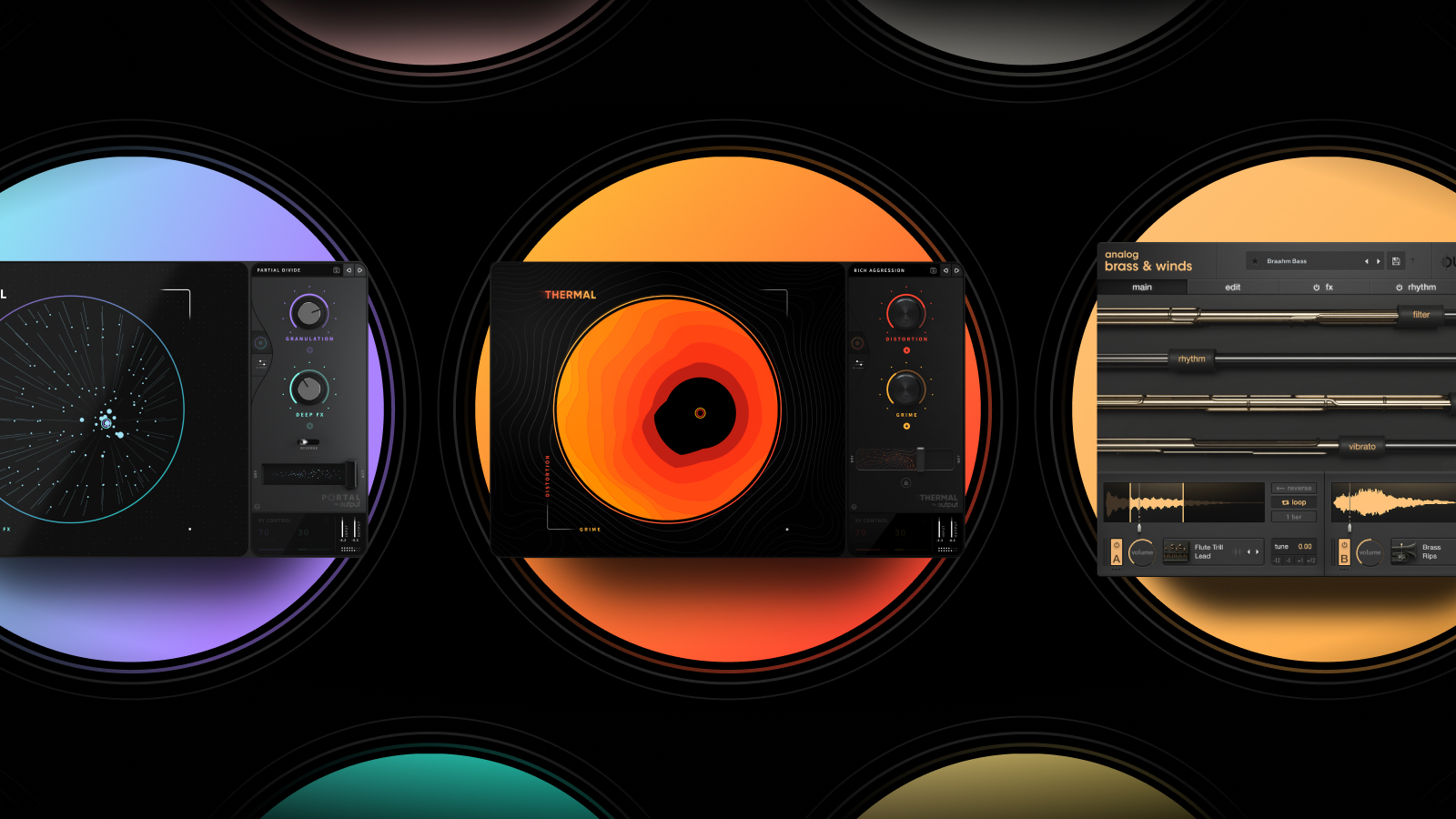 Getting tired of the same old stock sound design plugins in your digital audio workstation (DAW) is inevitable. And when you've been searching far and wide for the perfect sound and never find it, frustration sets in and kills the vibe. For many, the next step in the search for the right sound is to download loads of one-shots and loops from a sample site. Or, you can avoid sample doomscrolling altogether and invest in a plugin that comes packed with highly customizable sounds.
Instrument engines like Keyscape, Omnisphere, or Analog Brass & Winds are perfect plugins for sound design that present a world of realistic melodies and noises at your fingertips. Their interfaces make it easy to customize and warp sounds into exactly what you imagined in your head. Going one step further, combining an instrument engine with an FX engine is the key to putting together a one-of-a-kind sound together flawlessly. We've gone through the work of finding some perfect plugin pairs for you.
Check out some of the ways we create unique soundscapes by pairing instrument engines with FX engines.
Poppy stutters in Exhale and Portal
Play trippy games with time and create space in your mix with EXHALE and PORTAL as a poppy pair. EXHALE's breathy vocal synth engine is a gold mine of airy sounds, but if you're looking for a more dynamic sound with motion, throw PORTAL on it and listen to it transform into unique stutters.
Analog Brass & Winds and Movement
When you combine the powerful duo of ethereal plucked sounds in Analog Brass & Winds with MOVEMENT's bouncing effect, you can create a subtle sidechain effect throughout your entire track.
Substance and Thermal create color and attitude
Build powerful basslines that cut through your mixes with sound design plugins that add saturation and intensity to your track. In this video, we created a tight bassline perfect for a house beat and fine-tuned it with THERMAL to create an edgy sound. (For more, learn how to use THERMAL to mix wide vocals.)
Try Arcade now — new users get a free trial.