Use These Simple Plugin Presets to Elevate Any Melody
Creating a dynamic instrumental is so much easier with the right plugin. Check out Output's favorite presets that will level up any track.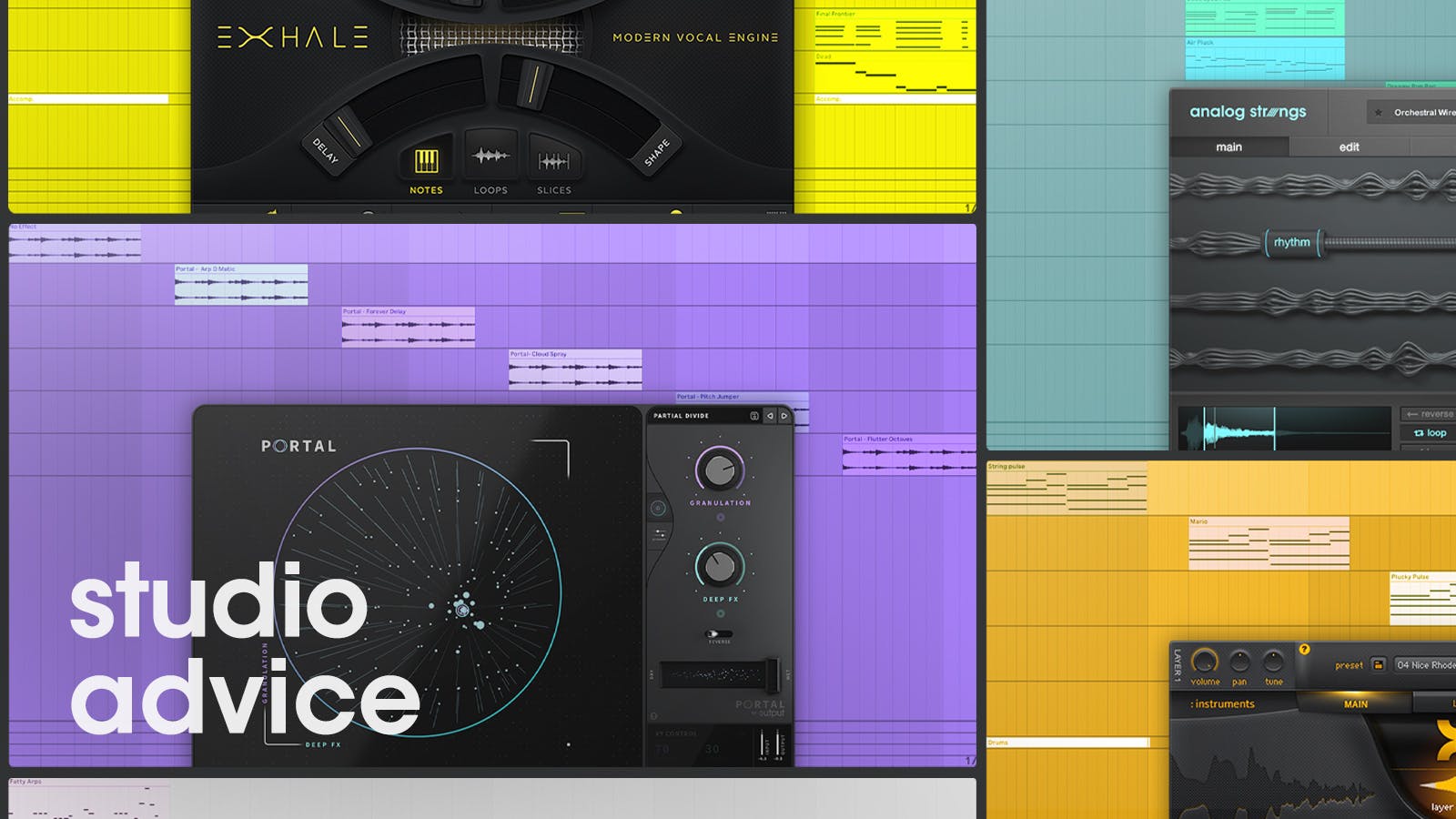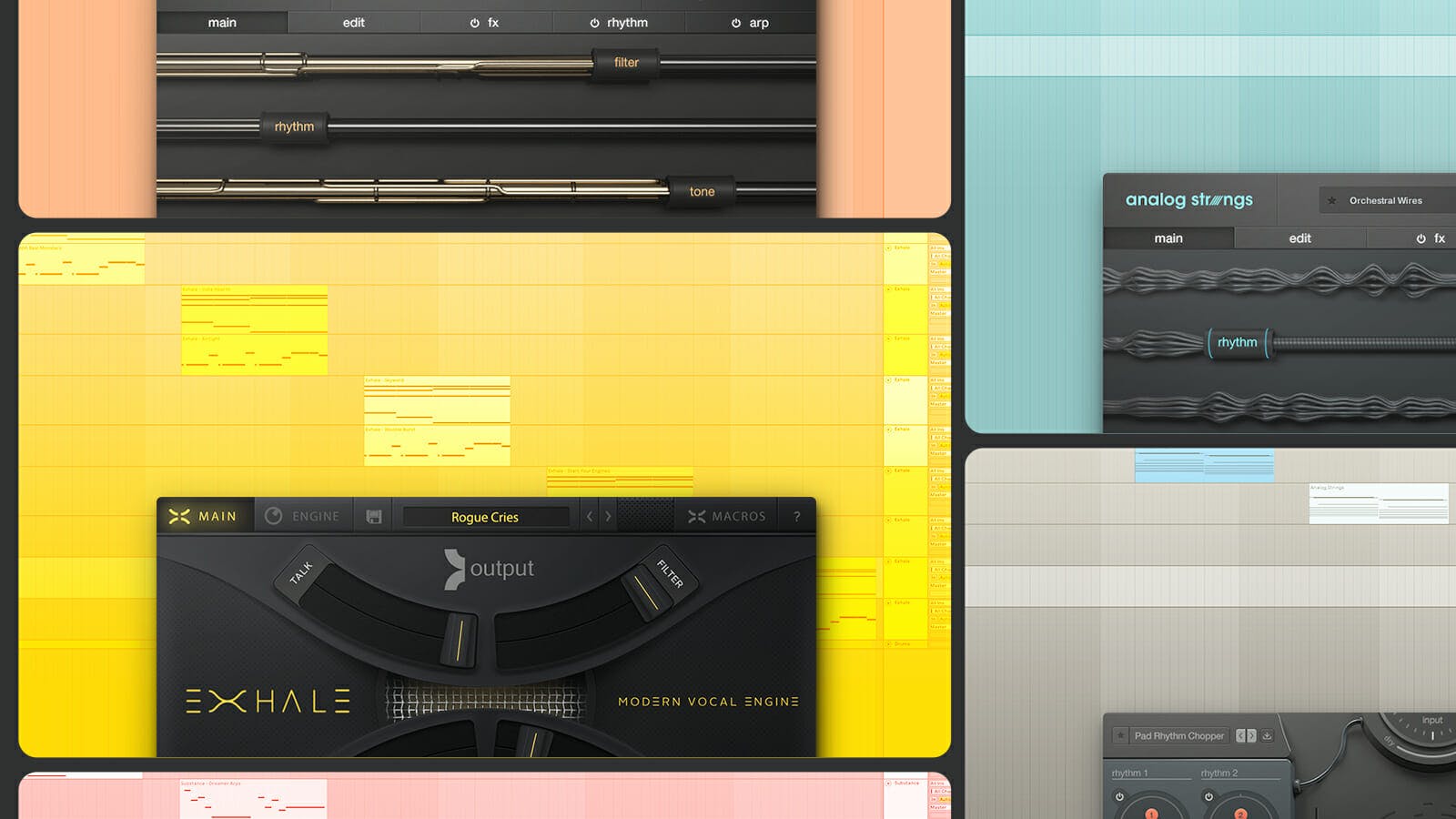 Check out some of our favorite presets and see how easily they can turn a simple progression into different track starters. Output engines and FX have simple plugin presets sure to keep you busy, so we've picked out some of the most transformative settings to apply to your existing melodies.
Simple vocal presets in Exhale
We used different presets from EXHALE, our tool for customizable vocal chops, to play a chord progression. Some simple plugin presets from the Loops and Slices modes create vocal melodies in a snap. In this video, the notes and melody are the same, we only changed the presets. Watch how switching from the Ahh Real Monsters preset to the Airtight preset switches the vibe from a radio pop hit to a slightly melancholic indie vocal line.
Make hyper-specific FX edits with Portal
The best part of creating your own track is finding the perfect sound to top everything off. For the moments when you need to get down to the nitty-gritty of sound design, throw PORTAL on. Listen to the transformative effects PORTAL has on a simple melody in the video above.
Pro tip: try PORTAL out on lead and background vocals for an experimental approach to songwriting.
Analog Brass & Winds has next-level drama
Find your niche in Analog Brass & Winds with simple plugin presets like Dragonfly for a cinematic moment, Destructive Brass for a dramatic edge, or Electric Wave for moving modern swells.
Signal gives your pop track a pulse
A driving, youthful melody is nothing without the force of SIGNAL. Upgrade your sound of summer jam with any of these presets shown above.
Create texture with reverse sounds
If you haven't dipped your toe into REV, our reverse sounds engine, now is the time. With REV, there are thousands of playable reverse sounds available, which also means you don't have to go through the trouble of freezing and flattening your sounds in Ableton Live. Check out some of our favorite ways to use REV in this video, using presets like Mario that create an eerie melody perfect for that moody track you've been sitting on.
Presets with Movement
If you're using a chordal instrument like a guitar or harp, MOVEMENT is a match made in heaven for you and your beats. Mess around with reverb and panning micro controls to recreate a sound, while also imparting depth and individuality. Listen to how some of the simple plugin presets in MOVEMENT take this phrase up a notch.
Punchy bass presets in Substance
If you've found yourself wondering what your track is missing, it's probably a strong bass line. SUBSTANCE can handle that task for you. Create impactful bass lines in SUBSTANCE with these presets above. Try out Dreamer Arps for bass that bounces, or MoHawkian Brass for an instant horn stomper reminiscent of producer Hudson Mohawke.
Double a melody with textured strings
Don't shy away from adding the beautiful texture of strings in your tracks. Here are fan favorite presets from Analog Strings at work.
Try out SIGNAL for free, or nab a bundle with all of the plugins.