Ask.Audio Reviews Exhale: "Remarkable Instrument"
"EXHALE is a remarkable instrument that truly turns voices into instruments and effects."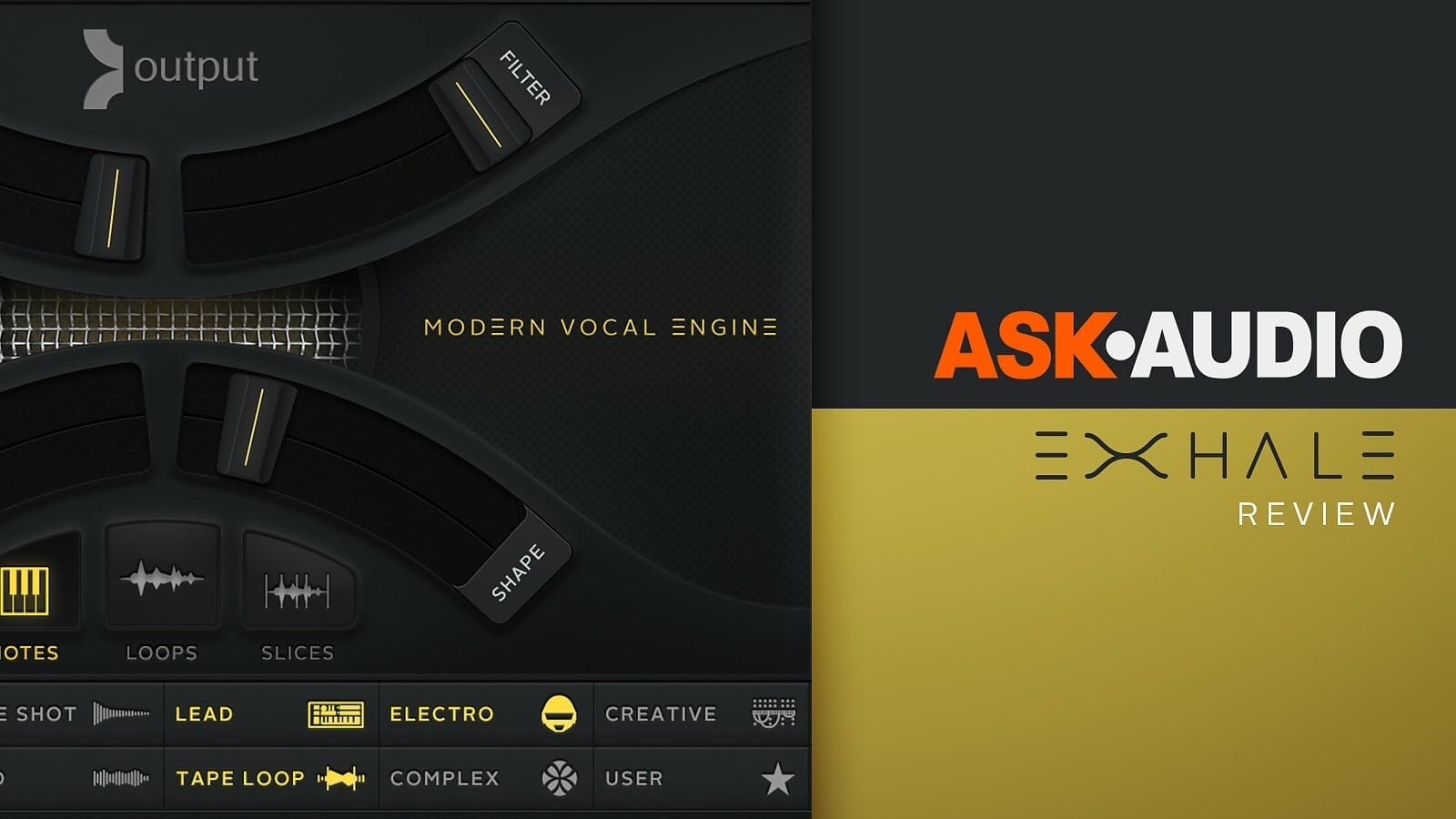 Ask.Audio loves EXHALE! Here is what they had to say:
"What Output has done here is very decidedly not try to give you a soul diva vocal for your DAW. Instead, a combination of sampling, synthesis, and effects are used to create a completely new kind of instrument. 'Vocal engine' is an accurate description, with real sampled voices providing the building blocks of sound, and a huge amount of other tools transforming the samples into new and often unrecognizable end products. It's hyper-modern, experimental, and is more about using voices as instruments than anything else. It is quite possible to strip patches back to a more natural choral or vocal sound, but that's not the real focus of what's going on here. It was borne of feedback from musicians who complained that there was no way to get the kinds of vocal sounds and effects required by modern scores, EDM, and sound design, in software form.
"EXHALE is a remarkable instrument that truly turns voices into instruments and effects. It's very much aimed towards scoring, sound design, and electronic music and goes far beyond what you might normally associate with a virtual instrument in the 'vocals' category… One thing is for sure: you won't have heard anything like this before. Perfect for modern EDM, scoring or sound design. Clever layout and good workflow. Insane depth of tweakability."
Read the full review at Ask.Audio and get EXHALE for yourself to give your vocals flair.