Using Electric Guitars in Dance Music with Matt Lange
Producer and sound designer Matt Lange walks us through his favorite techniques for processing electric guitars in electronic music.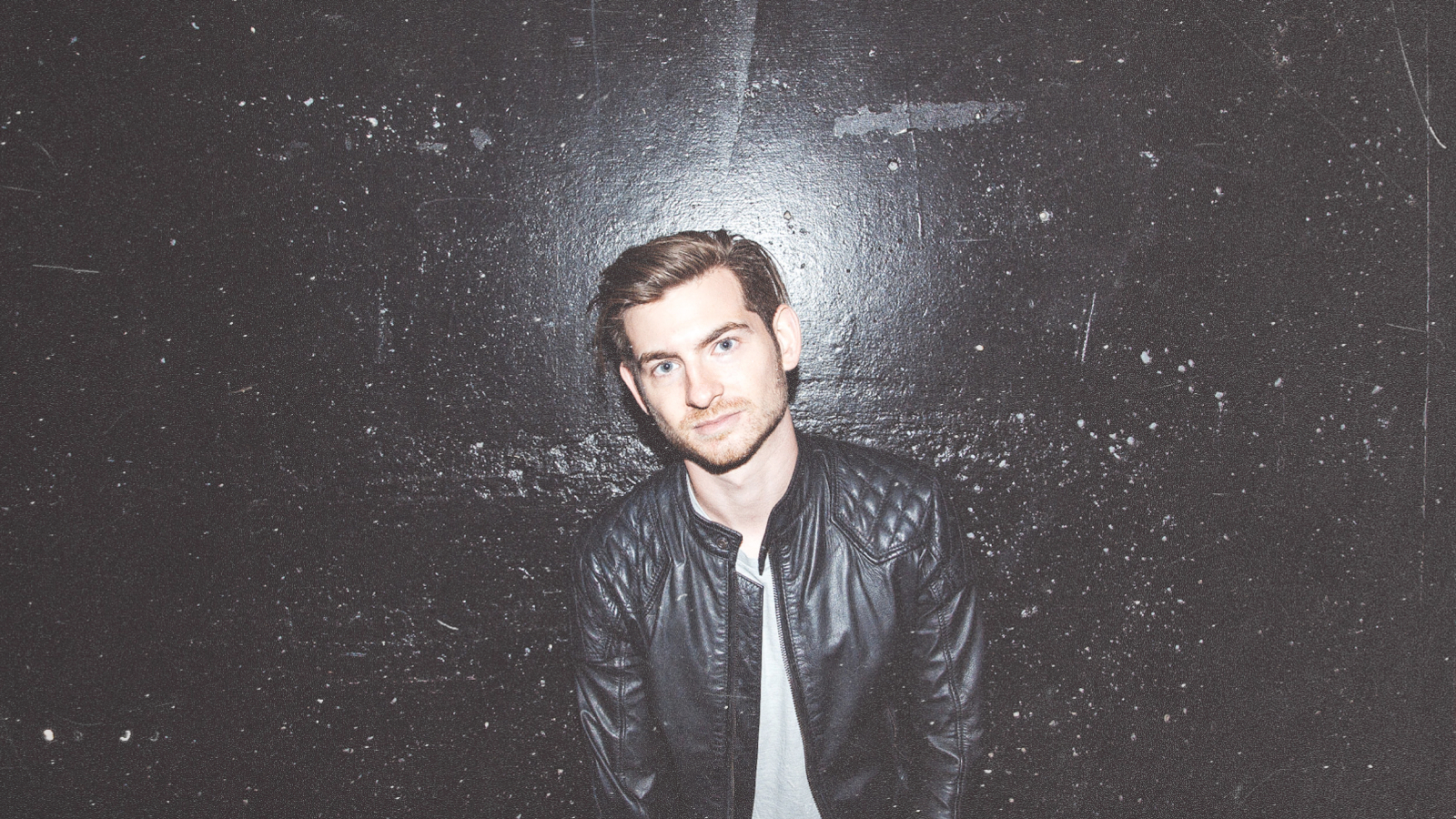 For the past 15 years, producer and sound designer Matt Lange has traversed the spectrum of the music industry. From working on albums for BT and Thirty Seconds to Mars, to crafting sounds for video games, to releasing his own dance tracks on labels like mau5trap and Anjunabeats – Lange's done it all.
Though his work is mostly electronic, Lange's primary songwriting instrument is the guitar. As such, he's perfected techniques for bringing the sound of electric guitar into the world of modern dance music. Today, he joins Output to tell us about those methods, and how he uses Output plugins for his creative sound design!
---
Early on in my career, an A&R at a famous record label told me that electric guitars weren't allowed in dance music. In a genre that's almost entirely synthesizer-driven, electric guitars were simply considered un-cool.
I'm terrible with authority — so naturally, I didn't listen. A couple of years later I released a track called "Rift" that was almost entirely based around the electric guitar. "Rift" ended up being quite successful and it went on to define most of the following decade of my career!
I've been an avid guitarist for 22 years now. It's my most natural instrument, and I often do most of my writing on a guitar. As a sound designer as well, I've always been drawn to sounds that blur the respective fields of synthetic and organic sounds.
The electric guitar can be such an evocative and vocal instrument as well as downright dirty or even brutal. With the right techniques, you can process electric guitars to sound more synthetic, but with an appealing organic quality to them.
I'm going to walk you through some of my favorite electric guitar sound design methods, and how I use software to augment my sound. For these examples, I played a Gibson Les Paul into the Neural DSP Plini Archetype Amp plugin for my main tones.
If you don't have a guitar, don't worry: Output's Arcade has a plethora of great guitar samples, stabs, and loops to use in your sound design adventures.
Reversing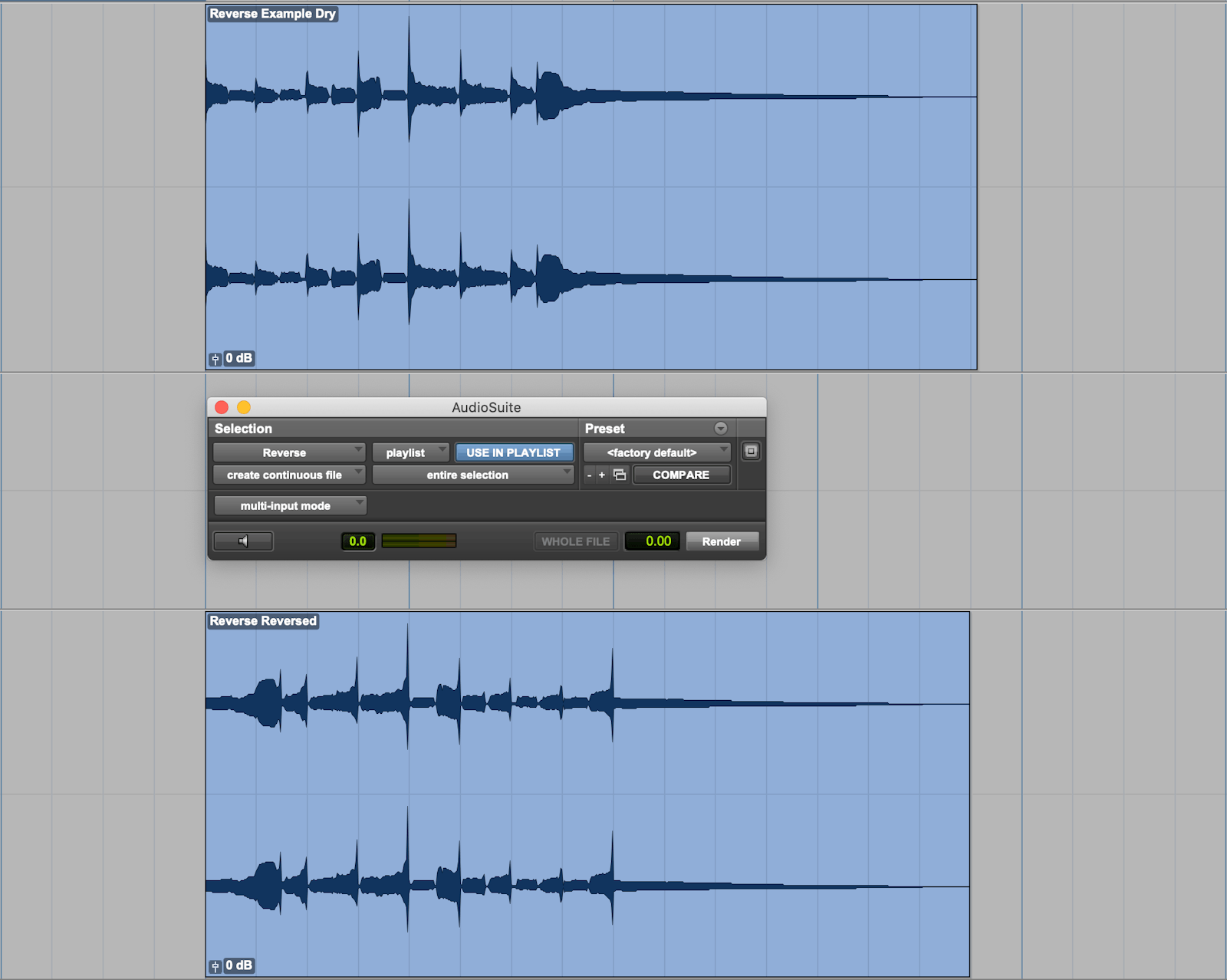 Reversing audio is one of my favorite ways to make a guitar sound otherworldly within seconds. Because guitar plucks have a clear decay and attack, with room for other subtle articulations like slides and hammer-ons/pull-offs, they're perfect for reversing.
Every DAW has a reverse audio clip function. In these examples, listen to the original recording followed by the reversed version:
We can then take it another step further into space by adding a delay and reverb (here I've used Echoboy by Soundtoys and Blackhole by Eventide). Put that in a loop and it already sounds like it could be the backdrop of a track.
Want to see how deep the rabbit hole of reversing can go? Check out Rev, the original, essential reverse engine.
Tempo-Synced Filters
Filtering and synced LFO modulation are key to synthesis and the "sound" of electronic music. In this example, we're using a pedal steel guitar sample from Arcade. The original sample sounds like this:
Next, I added SoundToys' FIlterFreak with a tempo-synced, downwards-ramped LFO as a modulation source, set to 8th notes. I set the cutoff to around 200Hz and the modulation amount to around 40 percent.
A cool trick is to open the filter up via automation, so you can quickly switch from a more filtered, synth-y sound and then back to the original. This gives your track more life and variation.
Once again, I added some delay and reverb for more depth and rhythmic complexity.
Granular Synthesis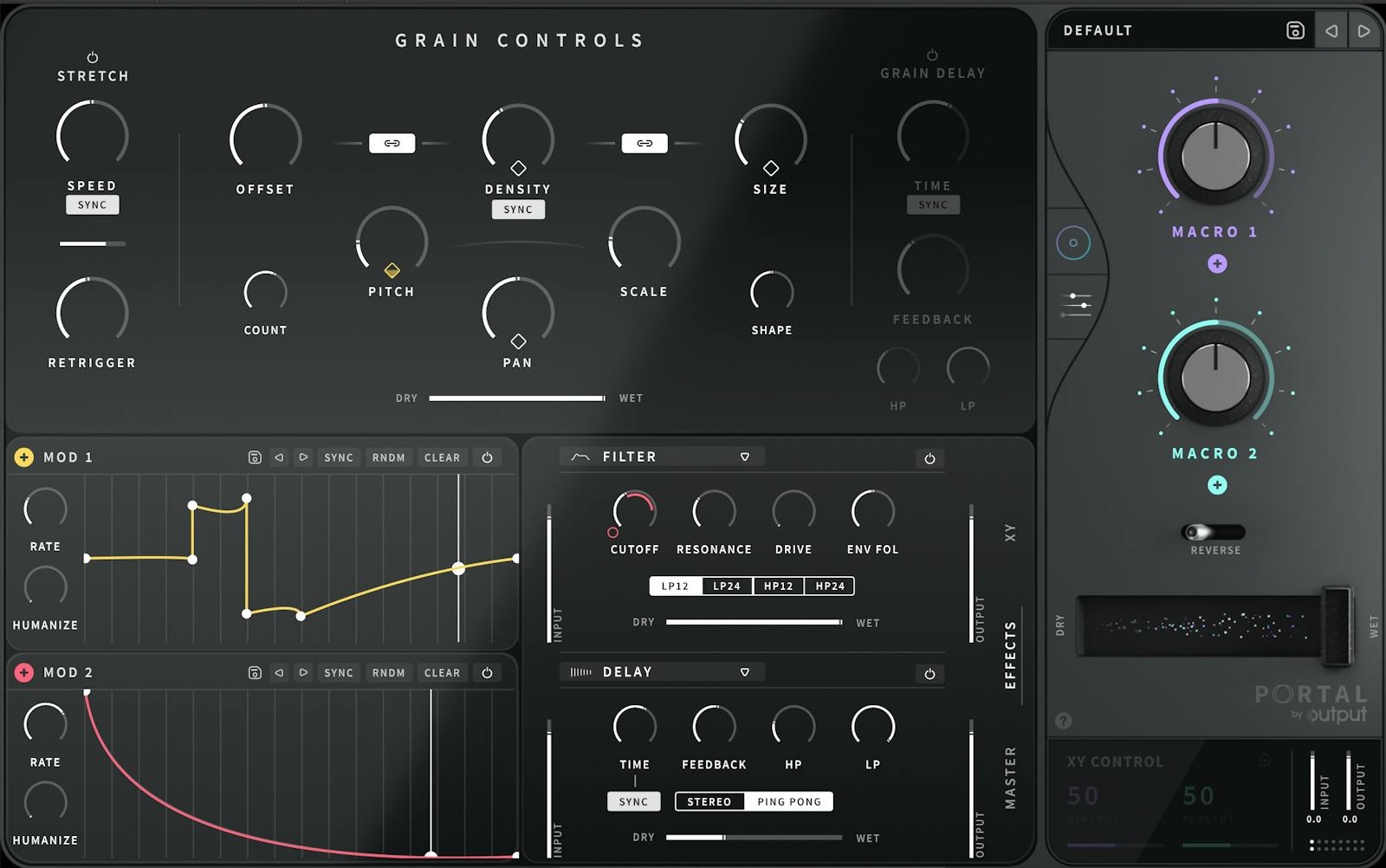 Granular synthesis is an incredibly powerful sound design process in which you make sounds by micro-sampling and manipulating other sounds. Output's Portal is a fantastic option for this kind of synthesis.
I'm starting with the same reversed guitar melody from the first example and feeding it into Portal, where all of the heavy lifting is happening.
In Portal, the Stretch function slows down the input of the guitar signal, creating a stretched-out sound. By adjusting the various Grain Controls, you can make Portal twist and re-process the guitar for some crazy FX.
Try messing around with the Grain Size and Grain Density controls. There are some interesting, blurry sounds to be found when you have a lot of overlapping grains!
Old-School Sampling and Saturation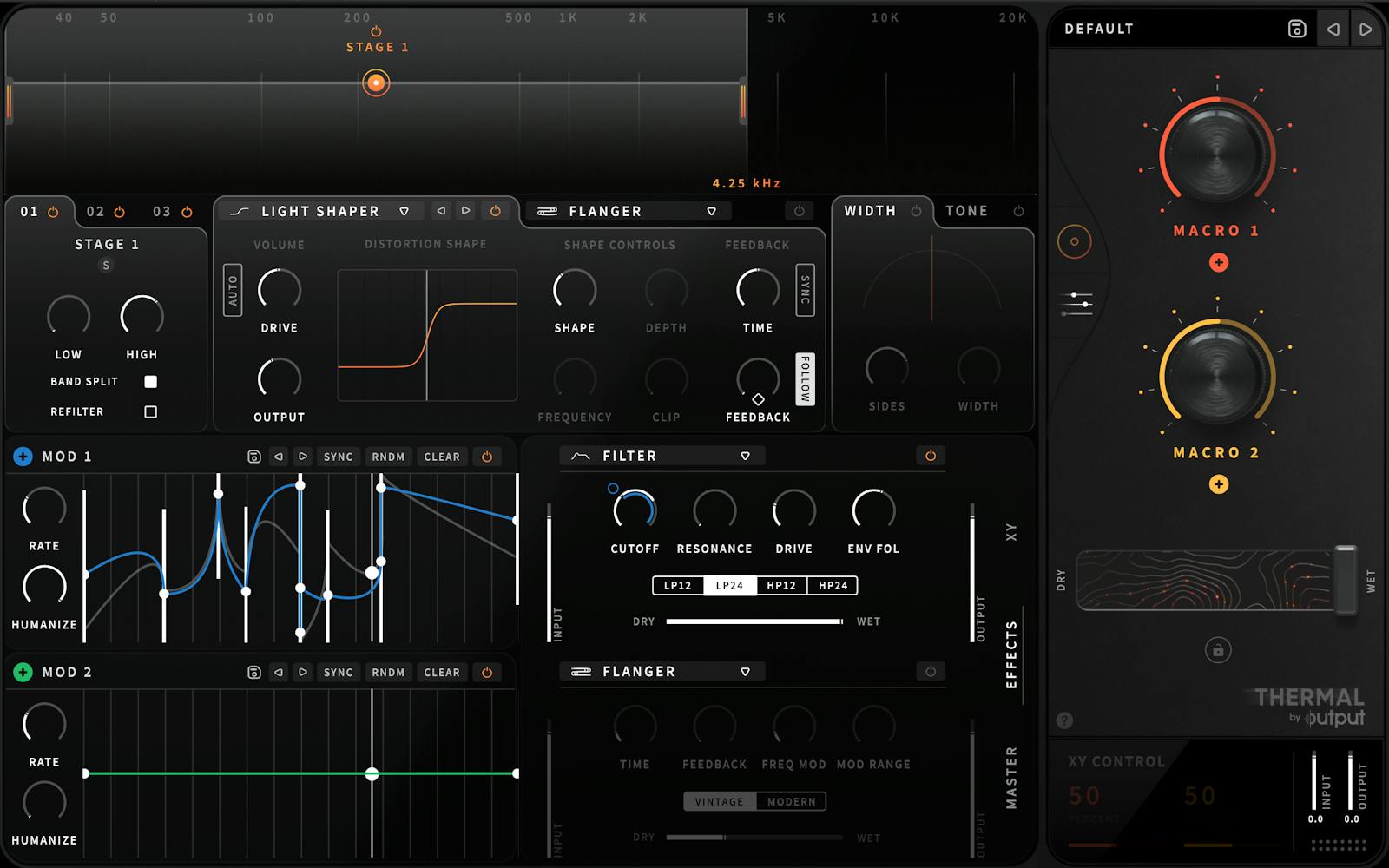 To create a new bassline, I took that same guitar pluck sample, loaded it into a sampler, and dropped the pitch. You can drop the pitch of a sample by turning it down an octave in your software, or by playing it lower on your keyboard.
I gave the new "bass" a slight dip in the high-mids to remove some of the ringing in the attack. Then, I added Output's Thermal to get some slight saturation, with a (slightly) randomly modulated filter to give some variation to the attack. it's subtle — but very functional.
Tap into the power of tempo-synced saturation. Thermal by Output is built to dial in your perfect tone, from subtle to scuzzy.
PaulStretch
PaulStretch is a free piece of software that does one thing only: Incredible time-stretching, suitable for ambient music. Since 2018, it's been available as part of the free audio editing software Audacity.
I bounced out an 8-bar loop of the reversed guitar and granular synthesis results mixed together and loaded it into PaulStretch. I set the Stretch Amount to "8x" and simply hit the space bar to hear it unfold. The results speak for themselves — hear the dry loop and PaulStretch version below:
Final Result
And now, with all of the above techniques, I've created this brief example of how to use these highly-processed electric guitars in a proper electronic track. The only element not made with a guitar is the drums!
I find so much inspiration in limiting yourself to one element and having to create an entire sonic palette from that one source. But by all means, try each of these techniques with all kinds of different sounds, for endless inspiration.
Get yourself a cloud sampler with incredible built-in FX macros. Arcade gets fresh loops and samples every day. Play it today for free.