Producer Don P Has a Message: Don't Stop the Music
Listen to Don Johnson, one of the Black creators behind our newest line release, discuss the importance of Black music in the contemporary world.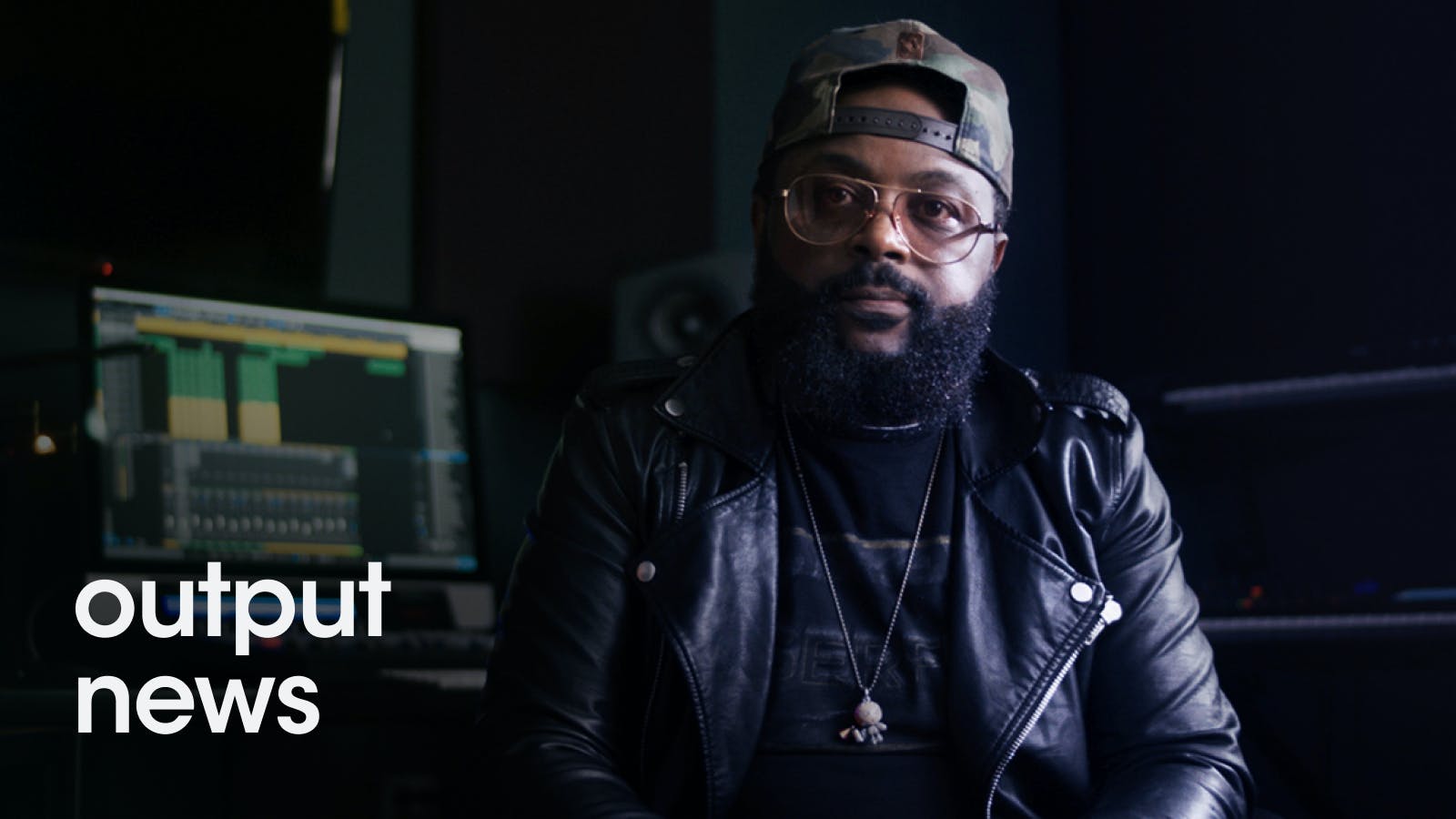 Producer, writer, and sound designer Donald Johnson — aka Don P from Tempo Audio Group — is one of the talented creators behind Drip in ARCADE. The Output team released Drip in honor of the tireless, authentic, and passionate work of the Black musicians who contributed to it.
We are in the midst of the most significant civil rights movements of our generation. In this turbulent and emotional time, it is crucially important that Black voices are given space to speak their truths.
Johnson's sincerity and honesty about how music helped him overcome the pain of racism rings true for the multitude of visionary Black artists who continue to push boundaries in modern popular music.
Johnson grew up in a small town. He often came face to face with racism and bigotry. In order to cope and push through those wounds, he says he "turned to my best friend and that friend is music."
Although he couldn't afford the equipment to make music, he still found a way to nurture his talent. "My cousin would drop me off at the only music store that we had in town. And I would play keyboards," he explains. "Just that small amount of time that I could create and really express what was in my heart and mind gave me the strength to face that racism, to face that bigotry."
Johnson knows that we are all struggling with immense and collective emotional weight. "Like me, I'm sure you're angry and frustrated at the senseless killings that have been happening over our country. Like me, I'm sure that you're probably just a little bit tired right now."
While we all must focus our energy on creating change, musicians, in particular, have an important job. Music's ability to transcend emotional experiences makes it a powerful tool in any movement.
"As artists, singers, songwriters, producers, beatmakers, DJs, it reminds me that we have a duty in a very important job right now," says Johnson. "That's to create the soundtrack to this movement. The soundtrack of change."
Music has the power to communicate across boundaries. And Johnson says that there's no better time to create. "This is the time to take all of those feelings, the hurt, the pain, the anger, the hope, and put those into your music and put that music out into the world," says Johnson. "That's why I'm so grateful for all of the people that have stood up at this time and said, enough is enough. I ask you again, please don't stop the music. I asked you to keep the faith, keep protesting, keep mentoring, and together we shall overcome this."
Don't stop the music. We hope this helps you write the soundtrack of change along with Don P.