Demuir Is the DJ and Producer Re-Politicizing Dance Music: Interview
House artist Demuir is candid about the state of diversity in dance music. Read how he's changing the industry with his labels and art.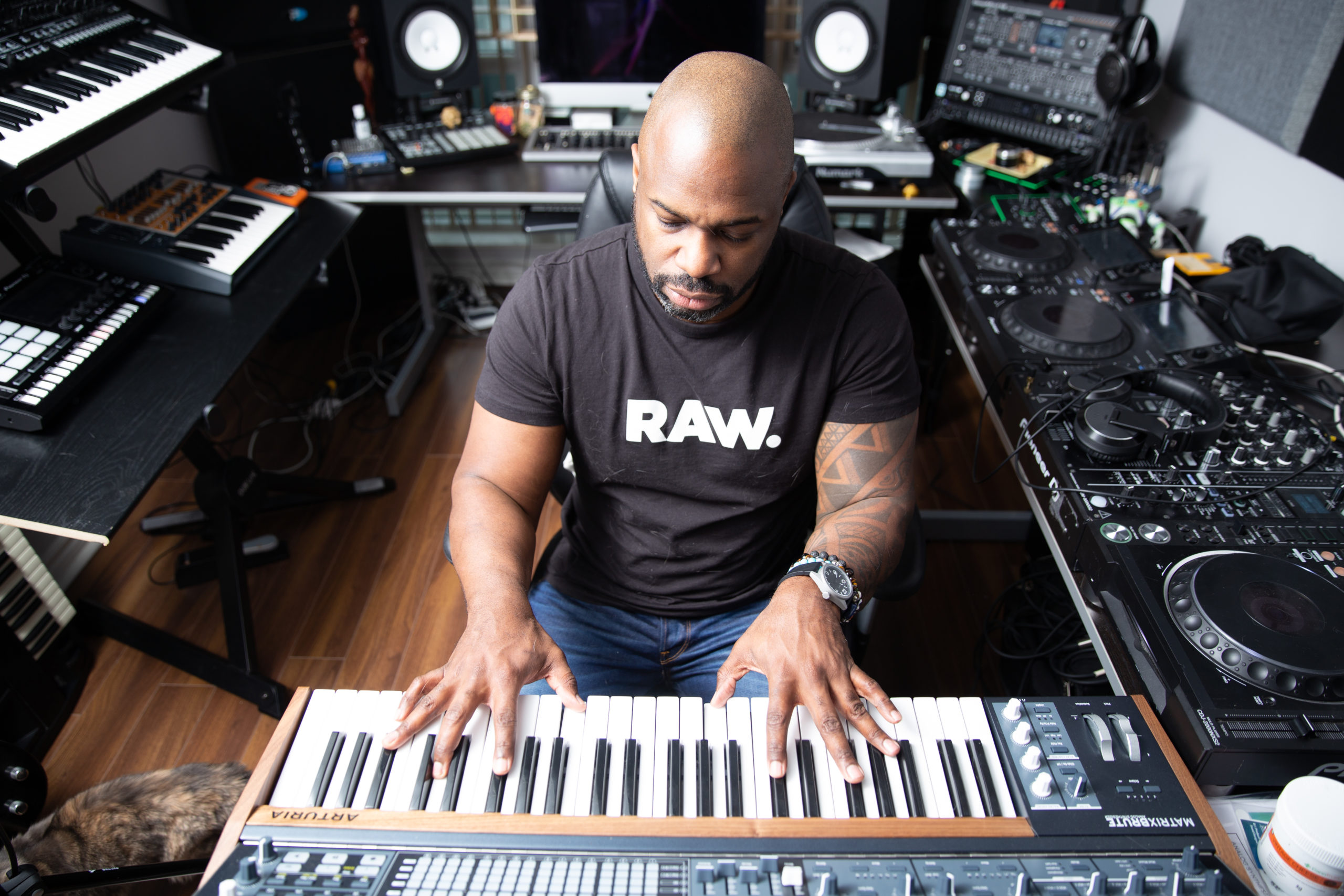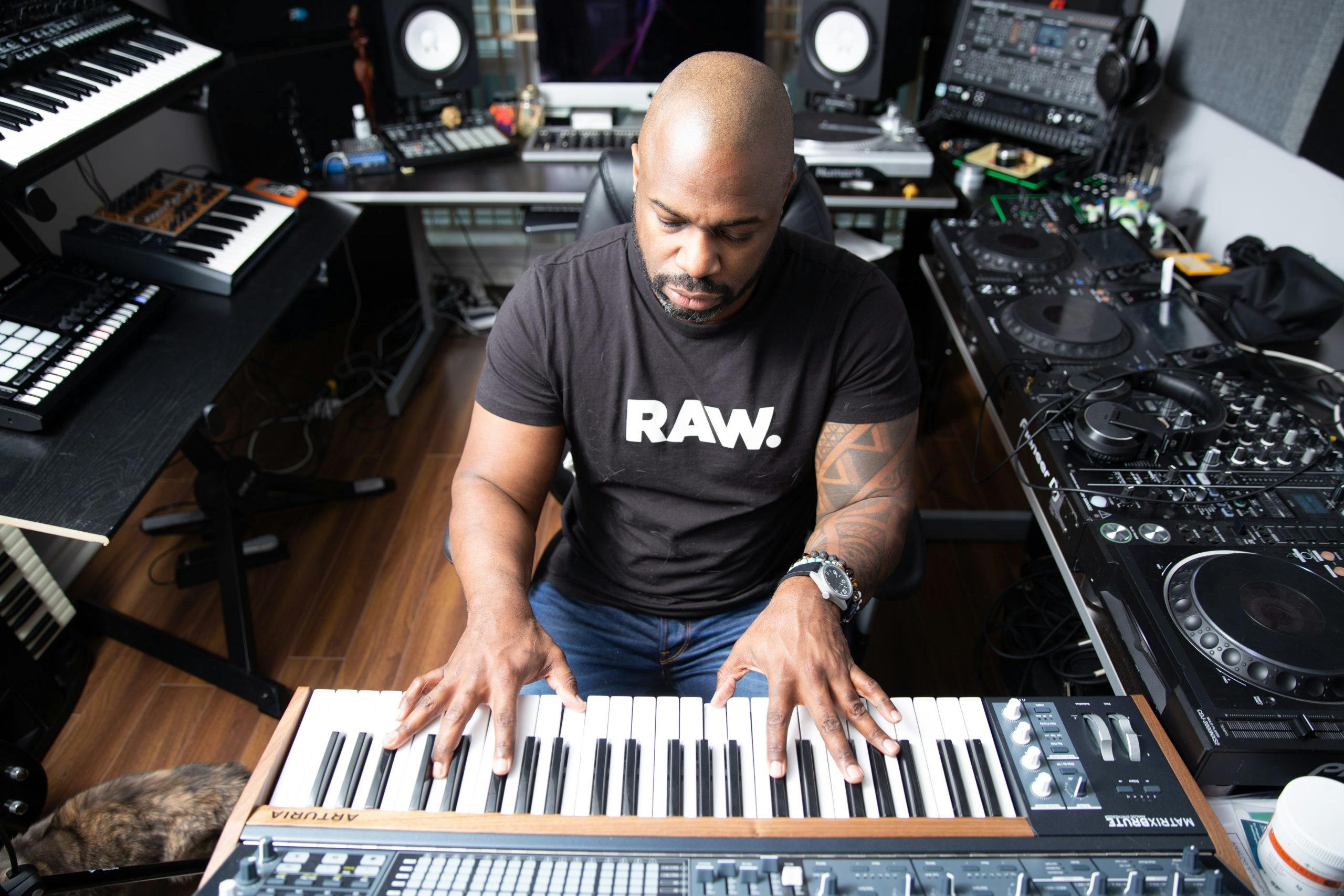 Demuir's music radiates body-jacking funk. It drips in soul. From San Francisco to Barcelona, the Toronto-based DJ and producer takes the roots of house music and translates them to the dance floor. His sultry beats have appeared on famed labels like Hot Creations, Elrow, Fools Gold, and Classic Music Company, and every track resonates with a deep cultural awareness of the genre's history.
It's an open secret that today's house and techno cultures are at odds with their origins. These genres — started as social movements by BIPOC and LGBTQ communities — are now obscured by a public face that is decidedly white and bloated by excess. And despite a recent shift to progressive talk of equity and inclusion, actions remain woefully slim.
Demuir is candid with his feelings on the subject. "If you look at certain labels and the parties they throw, you'd be lucky to find a person of color on the lineups," he says. "It's an interesting thing with electronic music. There's all this discussion about peace, love, unity, and respect, but what gets executed are clear biases."
When EDM exploded in the US and audiences began to embrace dance music en masse, gatekeepers overwhelmingly booked and promoted white and male mainstage headliners. They still do. In 2020, Beatport looked at the demographics of festival lineups. It found that 76 percent of overall artists booked are white. Only 14 percent are Black.
"I've had many people, promoters, and agencies say, 'Oh well, we love Black music and we recognize we benefit from it but Black kids don't come to festivals," says Demuir. "And it's like, okay, idiot. The reason why they're not coming is that they can't see themselves in the narrative. It's inexcusable that we have organizations that are actively supported that choose not to put people of color on lineups." He compares it to an adage. "It's almost like that statement… Black music should be heard but not seen. What the fuck, right?"
The Black Lives Matter protests of 2020 helped illuminate this inequity and forced many prominent brands to grapple with their active roles in creating it. Messages of support for diversity have become commonplace. But for Demiur, black squares on Instagram, PR statements, and photo ops at protests aren't enough. He prefers action.
Demuir doesn't mince words in this interview when asked if he thinks labels are doing enough to level the playing field. "I would say for labels that have more resources…they're not doing it," he states. "I think the real proof and analysis will come about when festivals start coming back. When booking agencies actively start trying to influence some different discussion."
He breaks it down more plainly. "What defines real change, whether in organizations or people, is action and consistency."
Demuir demonstrates his commitment to change through his label Purveyor Underground, where Black culture is at the forefront. Its dotted logo is a direct nod to the underground railroad, where quilts were often hung in windows with hidden patterns that signaled directions to safe houses. He becomes noticeably emotional while explaining the logo's significance. "There is an explicit symbol in our logo with the circles. Imagine if you were running for your life, for your freedom, and you come to a white person's house in Nova Scotia, Halifax, and you knew it was safe because you saw that symbol."
This logo operates as a promise from Purveyor Underground to artists. A promise that artists are seen, that they can freely express themselves, and that there will be transparency when it comes to how distributed music will benefit both artist and label.
"We actively encourage people to just be who they are and share their art," says Demuir. "I've asked Black artists and people of color to release on the label and remix songs for us. I'm happy the reception has been good. You gotta put it forward."
More recently, Demuir launched another endeavor called KULTUR. Run by Demuir and fellow house artist Junior Sanchez, KULTUR is one part label, one part events, and one part lifestyle project. Through releases, workshops, parties, and more, KULTUR aims to create "a new-age rebellion and movement for today, thereby breaking down cliquey barriers."
As a record label, KULTUR's releases include legendary names like DJ Sneak and Chris Simmonds alongside new-school tastemakers like Carlo Lio, KC Wray, and Sisto. In the future, Demuir plans to expand KULTUR into an educational program through "workshops to [discuss] the label and why we do the things we do." These workshops will also serve as a platform to educate fans on the roots of house music.
Demuir hopes his labels foster healthy relationships with the artists they release. The music industry is littered with tales of artists who have signed their art away to predatory agreements. Larry Heard and Robert Owens of Fingers Inc. recently sued Trax Records for decades of unpaid royalties. Demuir also has first-hand experience with raw deals and wants to set a better example for aspiring artists. "[Labels] sign agreements with artists in perpetuity," he states, "and then regardless of how the artist has grown, they remix their songs, re-distribute them, and over-saturate the market with their old works."
Over time, Demuir has come to realize that even if you sign to a label for the look, the relationship should be symbiotic. "My music is the asset," he says. "That's all. I'm just gonna work with the people that treat me right and respect the music, the culture, and the artists."
Of course, it's impossible to ignore that this discussion is during a global pandemic that's affected the livelihood of countless musicians. COVID eviscerated the dance music industry in 2020, but Demuir believes there is now space for new communities to grow. As we come out on the other side, there's a possibility that dance music returns to scenes and not just an "industry."
When Demuir himself came to grips with the world shutting down, he thought, "There's an opportunity for dance music… All those fake-ass people who aren't in it for the realness and the craft and the love of it, they'll be the first to fall off. The key thing is to keep doing what you have been doing and do it well. Do it until it's done. And when the dust settles, people will be like, 'Oh shit, that guy was always there. He was always there.'"
Words by Alex Dias.