6 Artists on What It Means to Be Queer in Dance Music in 2022
We spoke to a handful of DJs representing a variety of sexualities, gender expressions, and sonic styles about what it means to be queer in the dance music scene in 2022.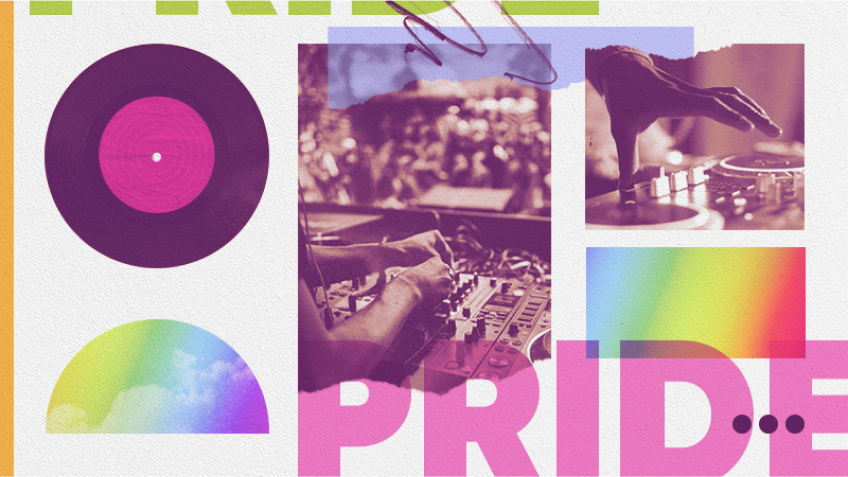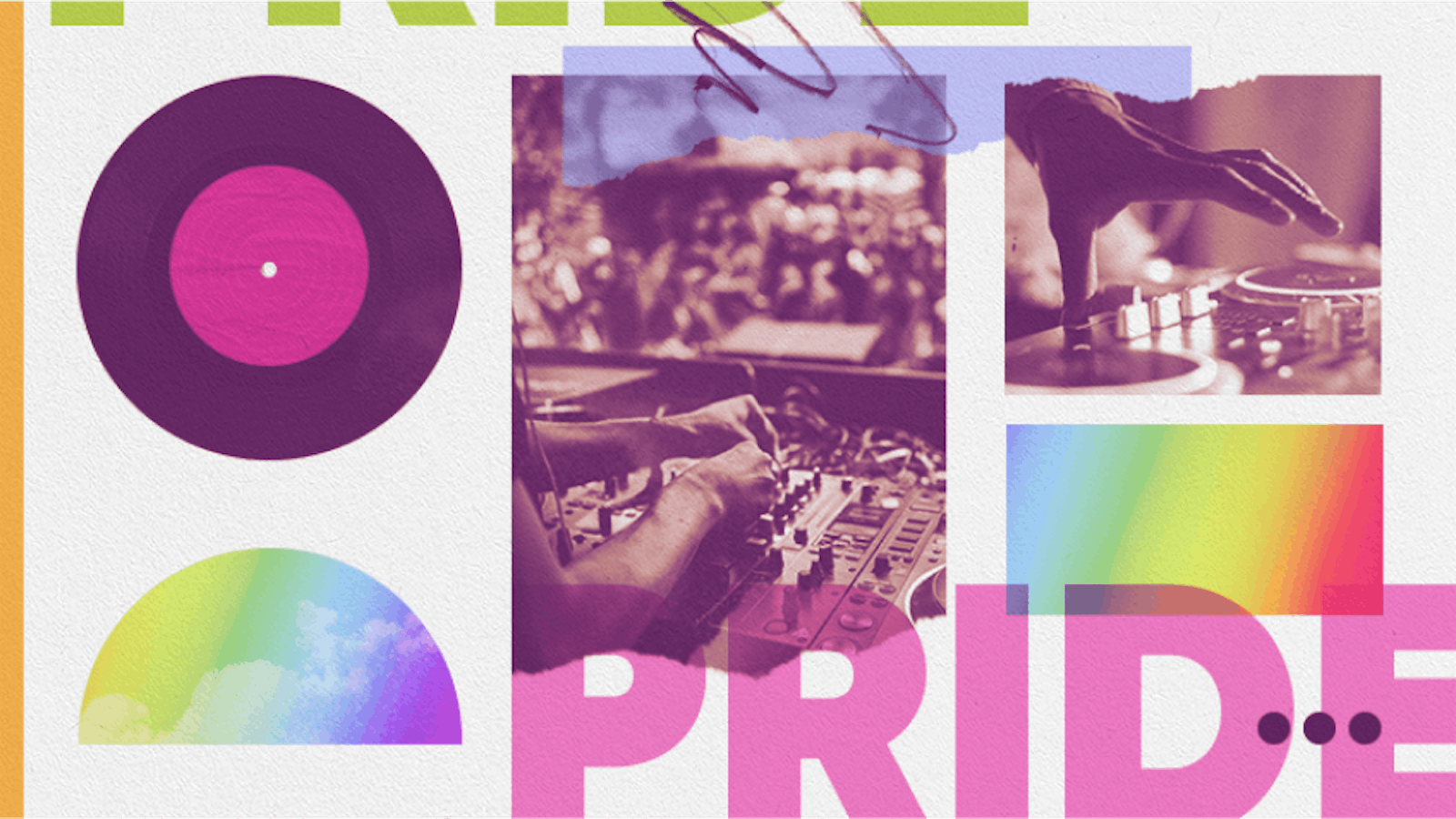 What does it mean to be queer in the dance music scene in 2022? How does it feel to carve a space for your community on mainstream festival lineups when the cultural conversation of the United States revolves around "don't say gay" laws? How do you represent yourself when everyone from Target to Calvin Klein rushes to release rainbow-colored Pride collections, and how does it all relate to the past — or better yet influence the future?
Disco, house, and techno were all started by queer people (and mainly queer people of color) seeking to create a safe space for themselves, and yet as we gather on dance floors 40 years later, music-makers and lovers alike are fighting for inclusivity at every turn.
We spoke to a handful of queer DJs representing a variety of sexualities, gender expressions, and sonic styles to hear how their environments shape them, how their peers inspire them, and how they try to in turn shape the scenes in which they find themselves participating.
Pride isn't just about a month of parades or parties. It's an ever-evolving journey of the self; an everyday fight for space and a celebration of perseverance. It's a conversation worth having, and one in which we must all participate. But to be a good ally on any side of the spectrum, the conversation starts with listening.
Wreckno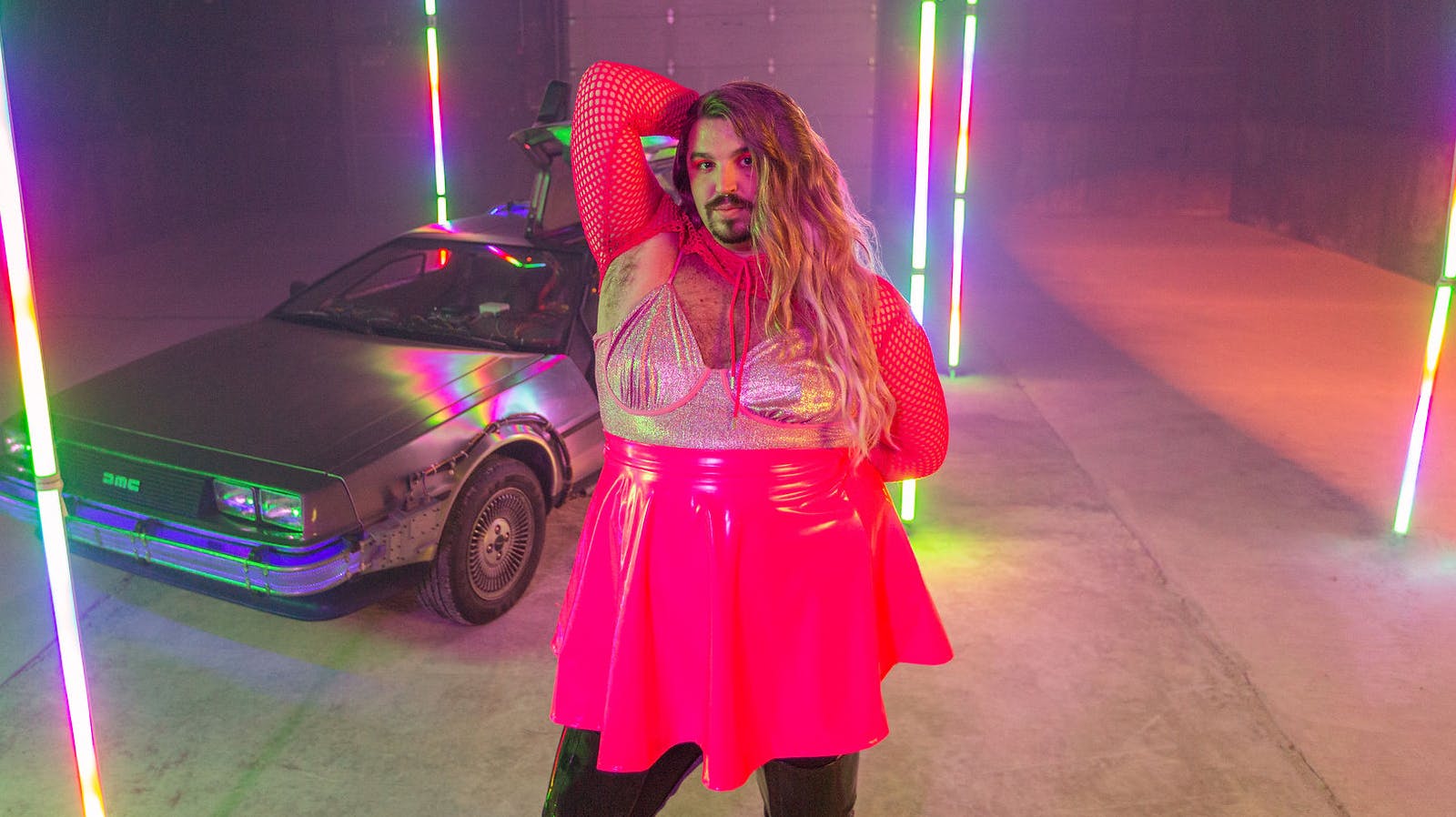 The need for safe and welcoming spaces is never as apparent as it is for kids from small towns, and Brandon Wisniski knows this firsthand. Growing up in Manistee, MI, Wisniski found a love of dance, music, and fashion, but when other kids made fun of him for wearing skirts and emulating Lady Gaga, he quickly learned to keep those parts of himself…to himself.
Until he discovered the festival Electric Forest.
"It's a liberating space to be in," Wisniski says. "At my first Electric Forest, even if I didn't feel like queer people were super represented on stage, I was in this is place that was a playground where nobody gave a shit what I was wearing."
Wisniski now identifies as completely gender fluid. He, she, they, and any other pronoun one could imagine are a welcome part of the artist's universe. Rather than get hung up on gender details, they focus on self-expression and complete creative freedom, and that bleeds over into her music as Wreckno. What started as a bass-heavy project has now grown with limitless dance-pop potential as the artist takes their role as a groundbreaker ever more seriously.
Want to hear more? Watch Wreckno, Bebi Monsuta, BIIANCO, and Bill Coleman talk with Output about making music more inclusive.
GRiZ was one of the first producers to put Wreckno's rhymes on a track. Now, all of Wreckno's latest singles see them rapping verses that would make Nicki Minaj proud. While on stage, he feels free to wear his beard and his mini skirts while busting out full choreography. It's all part of a new show that debuted at this year's Detroit Pride festival and continues at the place where it all started — Electric Forest.
"Some people are going to be weirded out, maybe not sure what they're looking at, but I don't let it affect me," says Wreckno. "This is my chance to say 'fuck all that' and make this statement, be myself, and crush this spot with my music and performance ability."
As inspired as Wreckno is by GRiZ, Moore Kismet, and other queer producers making waves in the mainstream bass and electro-pop scene, they urge artists to make space for other artists from all backgrounds — especially those that headline festivals across the country and the world. 
"Change comes from within in any scene," she says. "When you get to those points where maybe you can curate your lineup or can have an inclusion rider, those are very important, and I think that they're honestly more important for the people that are at the top that can afford to call the shots a little bit more. There are just so many spaces here for anybody of any walk of life to come in and kill it."
Baby Weight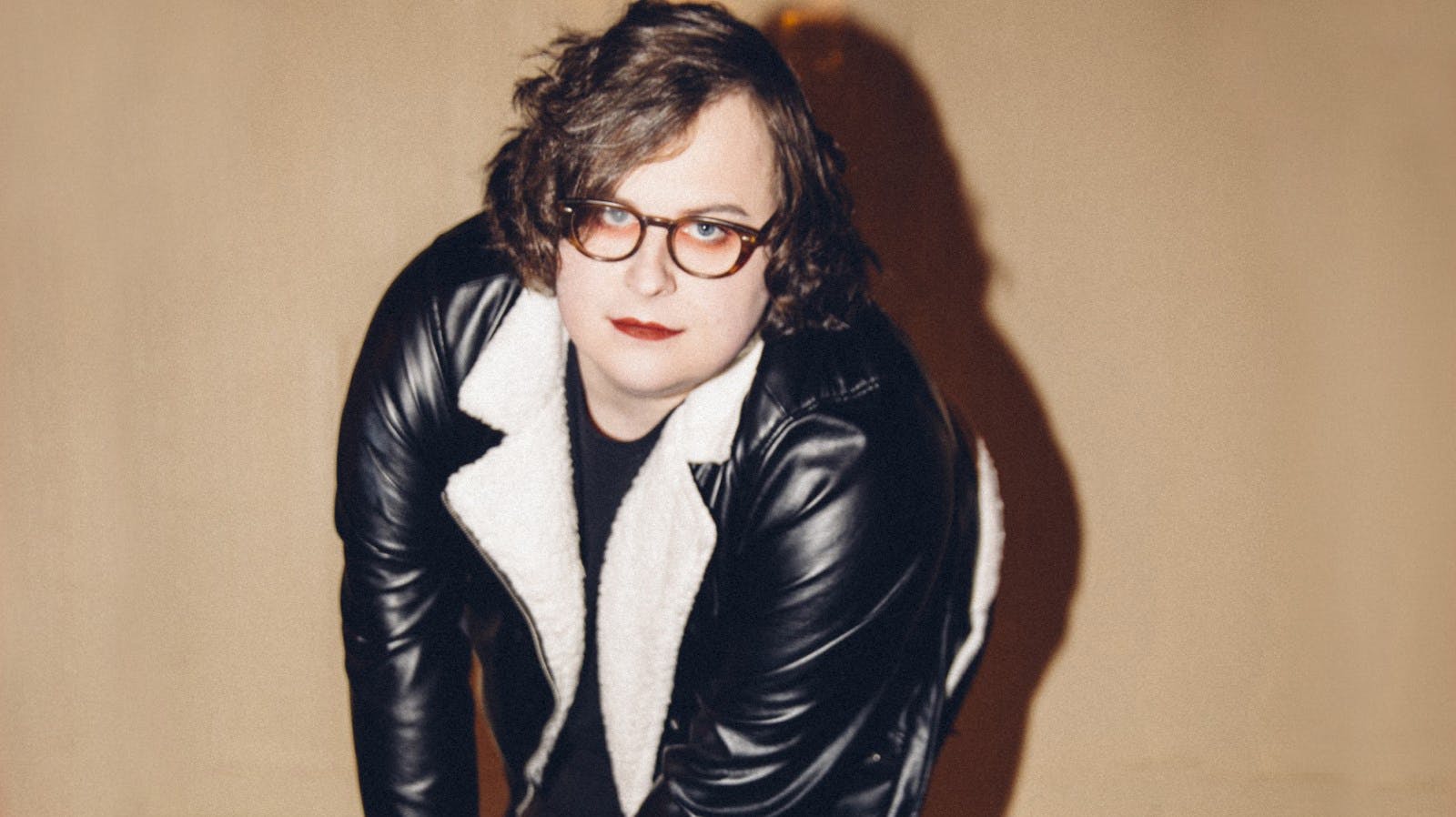 For DC-based producer and DJ Baby Weight, Pride is about having the strength to claim your space.
Cara Eser came out as queer in her late 20s, but it took a few more years to find the language to describe and identify her gender dysphoria. It wasn't until she first saw a transwoman at a Pride parade that she began to understand what had been missing. The simple act of seeing herself represented in a public place quite literally changed her life. Being herself and paying it forward is her way of saying thank you.
"I had privately come out to myself as trans non-binary a year before I officially came out to everyone," she says. "Then the pandemic happened, and I just went headfirst. I think it was really important, solely because the conversations we were having were about the importance of more diversity, more inclusion, and more representation of femme people and of them people in music. If am in hiding, if I'm not being open about it to everybody, then that's one less example to point to from a visibility perspective and say, 'This person reminds me of me and therefore validates me — and therefore gives me the power and ability to see myself in that position as a DJ, as a musician, as a producer.'"
Her strength is emboldened by every queer, trans, plus-size or otherwise "othered" human who hugs her on a dance floor and tells her how meaningful it is to see someone who looks like themselves up on a stage, behind a pair of decks, owning and loving their own selves.
"It allows people to feel like this space can be safe for them," she says, "that they can participate even, because our society puts a lot of restrictions, even if they're subliminal, onto the kinds of rudimentary daily activities that we can do. It's only when someone chooses to be political [that we see change]. And don't get it twisted, being queer or being fat or being disabled or being part of any minority group and owning it and being proud of it is a political statement."
For Eser, visibility connects her with the queer roots of house, but it's ever more so a responsibility to the present and future generations of music lovers, musicians and industry professionals to come.
"By just existing, I am part of the roots of this," she says. "Roots don't end. That's not how trees work. Roots continue to go into the ground, into the sediment. They burrow even further, and so the queer artists that we see now — whether it's me or Worthy, Octo Octa, Eris Drew, Honey Dijon, Logic1000, Avalon Emerson, Derrick Carter, DJ Heather, QRTR, Wreckno, GRiZ, Rezz — it doesn't matter who they're paying respects to, as far as the queer music timeline. What matters is if they're paying respect to their community, period."
"Right now, I would say there is a house fire, pun intended," says Eser, "and we need to get the fire department out there to help put out the fire. That requires coming together as a community and identifying a problem, working together to find a solution, and communicating effectively to execute the solution that will bring us to a much more inclusive, free flowing state."
QRTR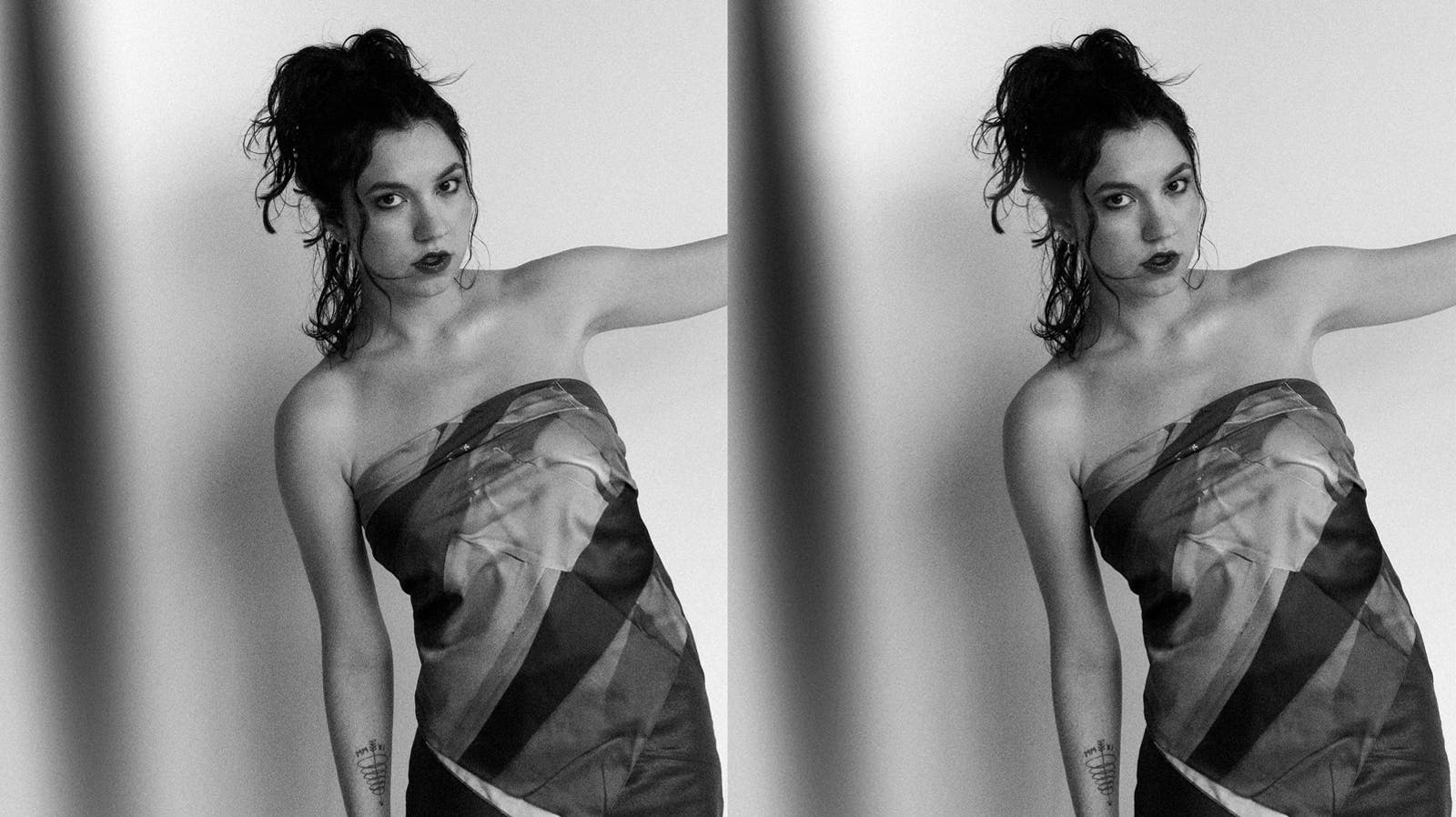 When asked to reflect on queerness in the dance music scene, New York City's QRTR immediately thought of a quote by American author Bell Hooks.
"Queer is not about who you're having sex with (that can be a dimension of it)," Hooks writes, "but queer as being about the self that is at odds with everything around it and has to invent and create and find a place to speak and to thrive and to live."
The DJ and producer born Meagan Rodriguez thinks of this quote because it beautifully represents the intangible feeling of home and belonging that all music lovers — be they gay, straight, black, white, male, female, old, or young — so desperately crave on the dance floor.
"Mainstream EDM is a spectacle, but I think it does root from wanting to find community and feel part of a community," Rodriguez says. "It's rooted in that same need for finding a space to connect with like-minded people, in the same way that these queer parties were necessary. It felt like a necessity to have a space to connect with people like you. It all stems from the same desire for connection, but it starts to get tricky when it gets exploited and turns into that capitalist spectacle that you're trying to run away from."
Even before the DJ and producer discovered a love for house, it was music and parties that gave her the space to explore her own lesbianism in a safe and secure environment. Digging deeper into the scene, she found an even greater sense of community and personal expression in the queer electronic clubs of NYC.
"I'm playing more EDM stages every now and then, I'm at those big festivals that are a spectacle, but I very much participate in queer nightlife in New York on a local level," she says. "It's important to have queer artists be in mainstream areas to bring awareness to why it all started in the first place and also to just create space for more queer people to embrace this thing that is very much part of our cultural history."
This year, she's set to play festivals Electric Forest, Hard Summer, and Electric Zoo, but she'll try to bring some of that communal sense with her.
"I do think it's important to understand the roots, understand the history of it, but it's going to be hard to give everyone a history lesson and actually have them listen. We just gotta go in there and get inside, and make space for each other," she continues. "It can be easy to write off that mainstream stuff because of the lack of representation for so long, but why not just infiltrate and make space for it to be cooler and more interesting?"
Moore Kismet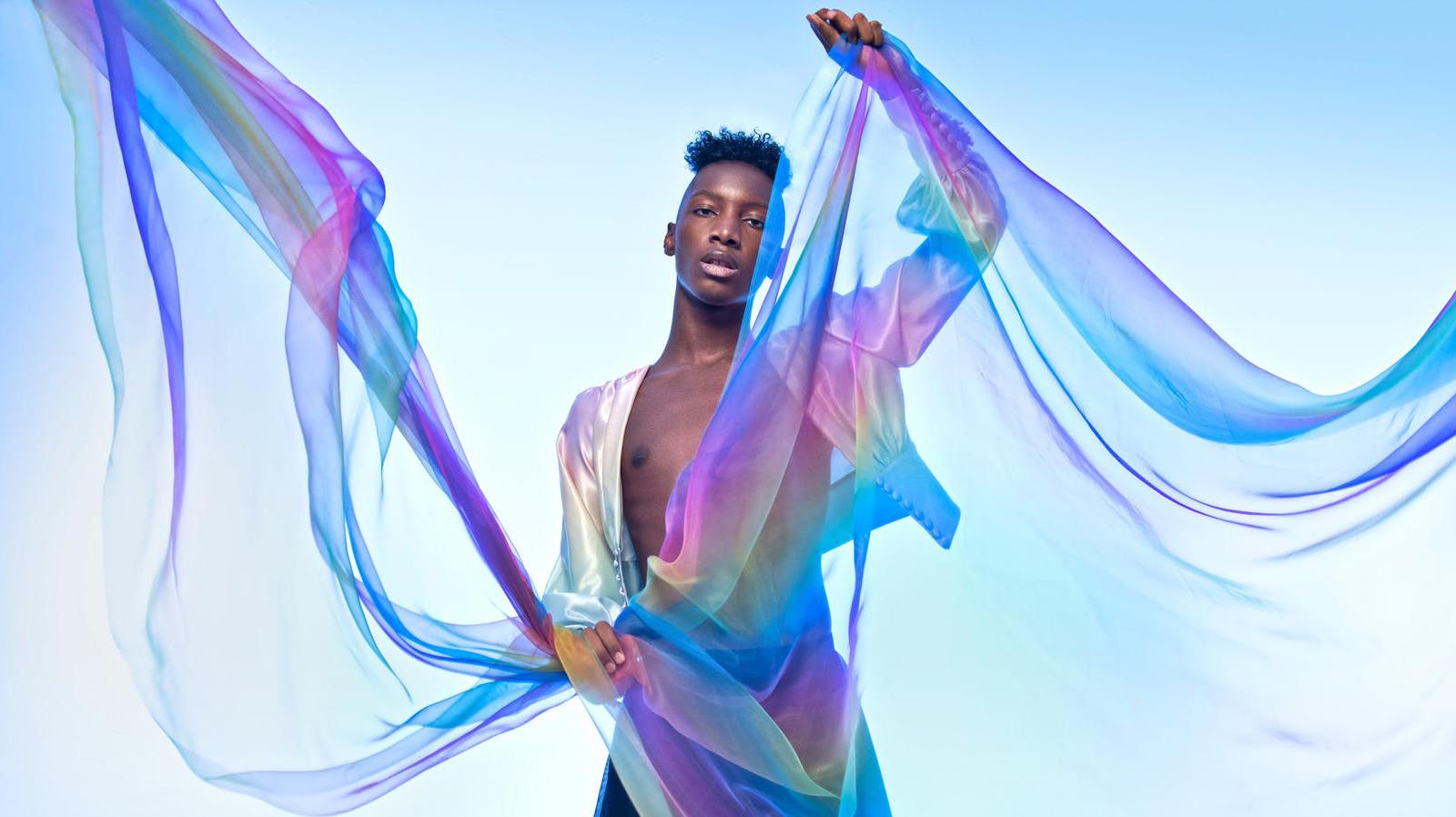 As much as Omar Davis — aka Moore Kismet — has inspired other DJs, producers, and human beings to be themselves, the recent high school graduate is still just a teenager. It was only a few years ago that they figured out dance music started with queer people of color just like them, and the realization was shocking.
"I just got into Calvin Harris, Audien, and Above & Beyond," they say. "I had no idea it started with people like Frankie Knuckles and Sylvester. Now that I'm educated, it just makes all the more sense that I'm a part of it."
Davis started making beats on Fruity Loops when they were 7. Last year, the then-16-year-old became the youngest person to ever play the festival EDC Las Vegas. As proud as Davis is to carry the torch of their Black and queer elders, Knuckles never had to deal with social media and certainly not this level of fame before being old enough to enter a club.
Dive in deeper. Watch Moore Kismet talk with Output about challenging music industry standards alongside Krewella, Spencer Brown, and G-Buck.
Thankfully, Davis doesn't navigate these situations on their own. The artist is surrounded by a strong team of diverse individuals (and their own music-minded mom) who truly understand their mission to champion inclusivity, diversity, and acceptance — as well as their ever-impressive musical evolution.
"Be mindful of the impact you're making on the music industry, whether you're making the music, handling the release, the distribution, or the marketing," Davis says. "Be open to being more inclusive and find genuine ways to make real change and impact, instead of just saying 'changes will be made' and then booking the same three or four queer artists every year. Rezz isn't the only lesbian in existence. I'm not the only trans person. Where is Kilamanzego on these lineups? Where is Chromonicci? Where is Moor Mother? Where is Akeos and Syzy and Neonix? Because they're going to give a hell of a show and you're missing out."
Pennywild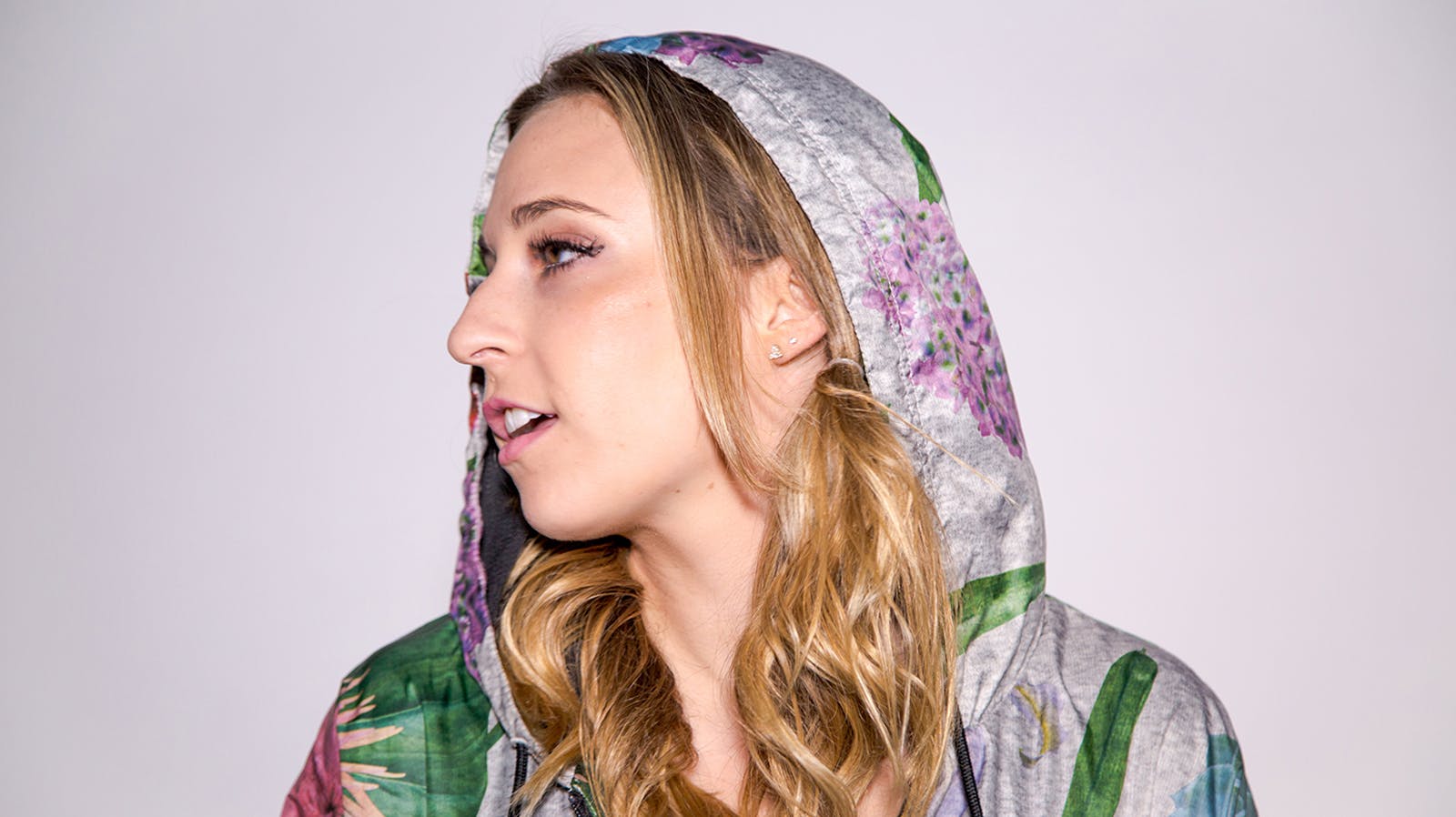 Penny Wildman first learned to express herself through dance, and though she traveled the world throughout her teens performing on theater stages among a host of gay male friends and peers, it took time in the electronic music world to realize her own bisexuality.
"I felt a calling to electronic music and the culture of dance music, but I wasn't quite sure how to find my footing within the community," she says. "I fell into a quite straight-leaning environment when I moved to LA, and I wouldn't change it for the world because it was incredible people and it was my truth at the time… It wasn't a queer environment by any means, but I also wasn't identifying as that at the time, so that was appropriate for me. Then, as I started to come into my own skin a little bit more and learn about who I was as a person, the community shifted and then so did the music that I wanted to be a part of."
Today, she releases chameleonic tracks under the name Pennywild, each release evolving and shifting to reflect her growing list of influences. Those influences, as it turns out, are increasingly gay, reflecting her own experiences as she explores her self.
"When it comes to electronic music, it feels like the communities are kind of split," she says. "It's rare to see somebody that's super queer on a super-straight EDC lineup. It feels like the queer people just have their own spaces now. Two years ago during the BLM uprisings and the marginalized-community Renaissance, what I learned was how important education is from the root, and how important access and funding is from the beginning, because that's how we avoid giving the same opportunities to the same three queer DJs. We have to have more of them from the pool from the jump."
Her latest EP Night People is a collage of sounds and voices, a narrative of a night spent in New York City and LA, her two homes. There are elements of house as well as disco, drag shows moments, and late-night burger runs, and it's this ability to live and breathe in multiple spaces that keeps Pennywild excited.
"It's going to be really easy for people to be like, 'Oh, she's a lesbian or she's whatever,' but I stand by not fitting into a specific box," she says. "Queer spaces are truly a mecca for all people that are bi-curious, that are not sure, people that are demisexual or asexual, anybody that feels like they don't belong into one box is welcome at a queer space — club kids, kink people, people who've never been with anyone. I think the importance of queer spaces with a capital Q is really what makes people feel more comfortable, less depressed, less alone and dysphoric."
Astronomar
Representation matters. Inclusivity matters. Visibility matters, but nothing matters quite as much as loving the skin you're in.
Astronomar first broke out on the dance music scene in the early 2010s with a funky blend of bass-heavy club music that saw him release on labels like Dim Mak, OWSLA, Fool's Gold, and just about every major dance label of the era — and all the while, he suffered in silence.
"When I was first starting to have releases and stuff happening with my career, I almost transmuted the pain and fear of being in the closet and being outed through my music," he says. "You can hear part of me screaming for it. I can feel the emotional tension I was going through. I think back to how I felt scared, but I also put that fear into the motivation to move myself forward."
He points to his remix of Wax Motif and Neoteric's "Go Deep" as an example; the way its broken beat dramatically bangs under the descending main synth.
"That's when I was trying to confront those fears and find an outlet," he says. "Being in the closet was a constant, heavy burden that was wearing on me 24/7 for 30 years of my life. Once I removed that, I had to reorganize my mental state and be like, 'Okay, I'm safe now.'"
Astronomar came out a few years ago, and none of his nightmare scenarios came true. His friends and peers still loved and respected him, his fans still came to his shows, and today, he proudly performs on all-queer lineups, bringing his bumpin' brand of genre-bending club sounds and founding a new label called Intuition.
"I'm happy to celebrate Pride now, because I couldn't 10 years ago," he says. "I couldn't even utter the words, 'I'm gay.' Since I've come out and people know me as a gay man in music, I get a lot of bi-curious or gay-curious guys confiding in me, telling me like that they're trying to figure themselves out and that seeing me be so comfortable makes them start to feel like maybe they can, too."
"It feels good to help people make those kind of realizations," he continues. "Just love where you are, and when you're ready to share who you are with the world, make sure you're in a comfortable place, emotionally, to come out. It's about self-love and being proud of who you are, regardless of your orientation or your preference or whatever kind of transitions you make in life. Just love yourself."
Words by Kat Bein