In the Studio: Channel Tres
Watch rising dance music artist Channel Tres break down his creative process and show the plugins he uses to make tracks sing.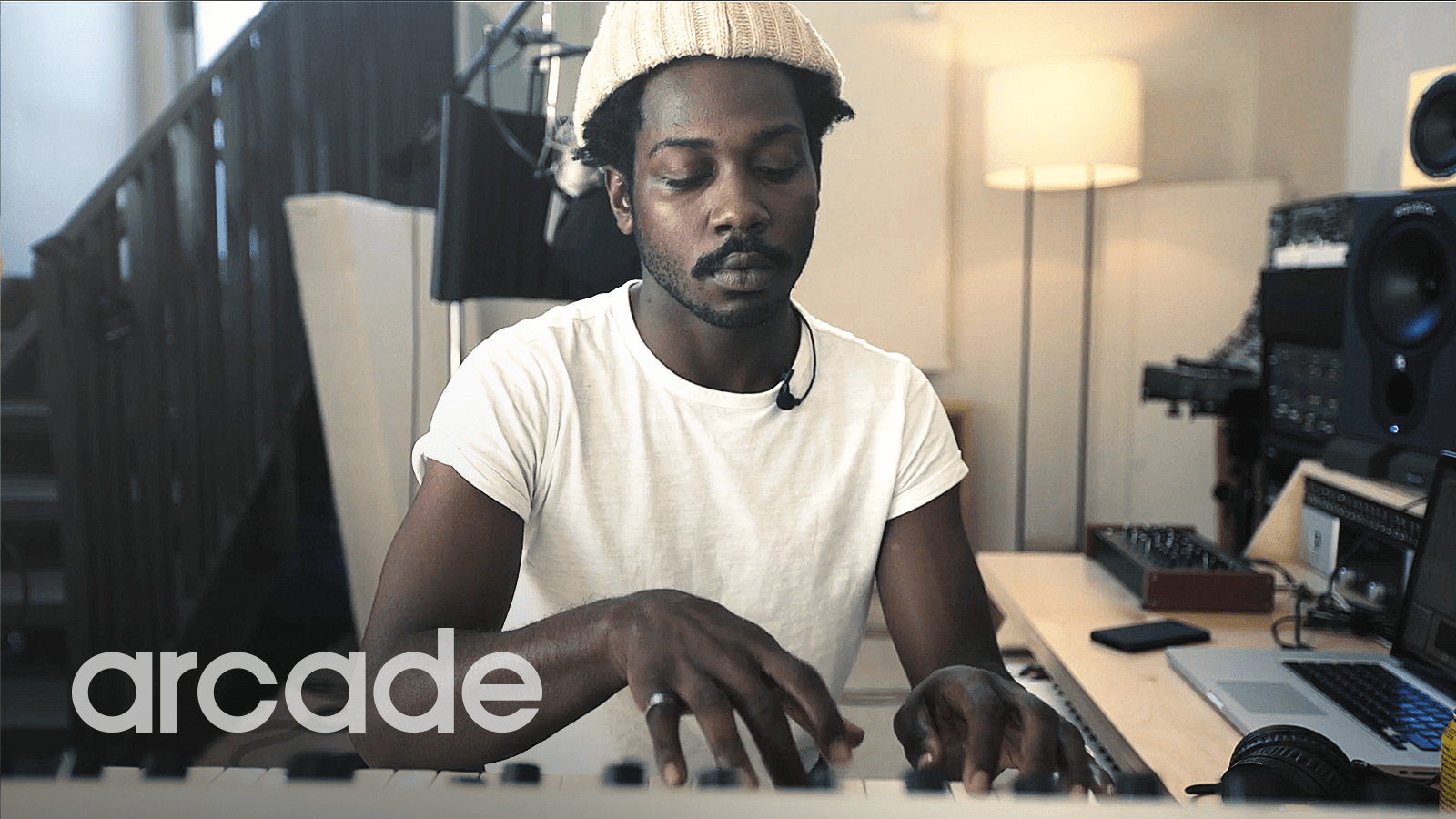 Channel Tres has emerged as a rising star in the world of dance music in recent years. Since debuting with undeniable tracks like "Controller" and "Topdown" in 2018, the artist has expanded his abilities as a producer, DJ, and vocalist, dropping more solo music while also working with artists like Tyler, the Creator. Speaking to us from Godmode Studios on a beautiful day in Los Angeles, the artist born Sheldon Young broke down his usual creative process.
Rhythm-based roots
"I started music when I was about five or six. My great grandparents bought me a drum set. So, that was my foundation," he says. "I usually start most of my beats with the drums, depending on the day. Today, I'm feeling really funky."
Young starts out by browsing through his samples for the right kick drum — "Something that gets your heart going," as he puts it — before quickly layering a hi-hat loop to establish a house groove: "Real simple."
It doesn't stay too simple, though. Before long, he's auditioning a high-pitched yowl, throwing that in between his percussion hits. "I kinda like those little things that give it life," he says, never taking his eyes off the screen. "It's a grungy house type of situation."
Chop it up
With the foundation in place, Young moves to Output's sample-based plugin, Arcade. He opens up one of its signature Lines, Chopped, which features various keyboards and other instruments, cut up for maximum expressivity. "The sounds are just crazy. It's a good palette to get ideas started on," he says as he flips through the different options. You know he's reached the right preset when the stank expression creeps across his face. "Yeah, that sounds hard."
Making use of Arcade's intuitive sound design features, which includes a built-in step sequencer, Young is able to transform a relatively plain piano sample into a bouncing groove within seconds. With the main hook in place, he pivots to a nearby Moog to lay down a bassline. He moves quickly; he doesn't spend more than a moment to deliberate. "Usually when I'm making stuff, I'm worried about how it's making me feel in the moment — not trying to overthink and letting the sounds carry me," he says with a grin.
With a few other hi-hats and FX samples in place, it's time for vocals. "The cool thing about house music: When doing vocals, you just say some cool shit, you know what I mean?" He steps to the microphone — Got my bounce back, woo! — and then throws his vocals back into Arcade to chop it up. Outside of Arcade's built-in Lines and Samplers, any audio can be manipulated with the engine, giving you easy access to some serious creative possibilities.
"It's great to have something when you just need to start an idea and get inspiration," says Young. "You're creating something from thin air… To have companies that try to make the creative process easier, I really vibe with that. The future of music is not to be over-thought. I think it's just going by what you feel and then just trying to make people move or feel an emotion."