Celebrating Black History Month at Output
Exploring the Black-led and Black-centric music, tech, and music technology organizations that are cultivating the next generation of Black innovators.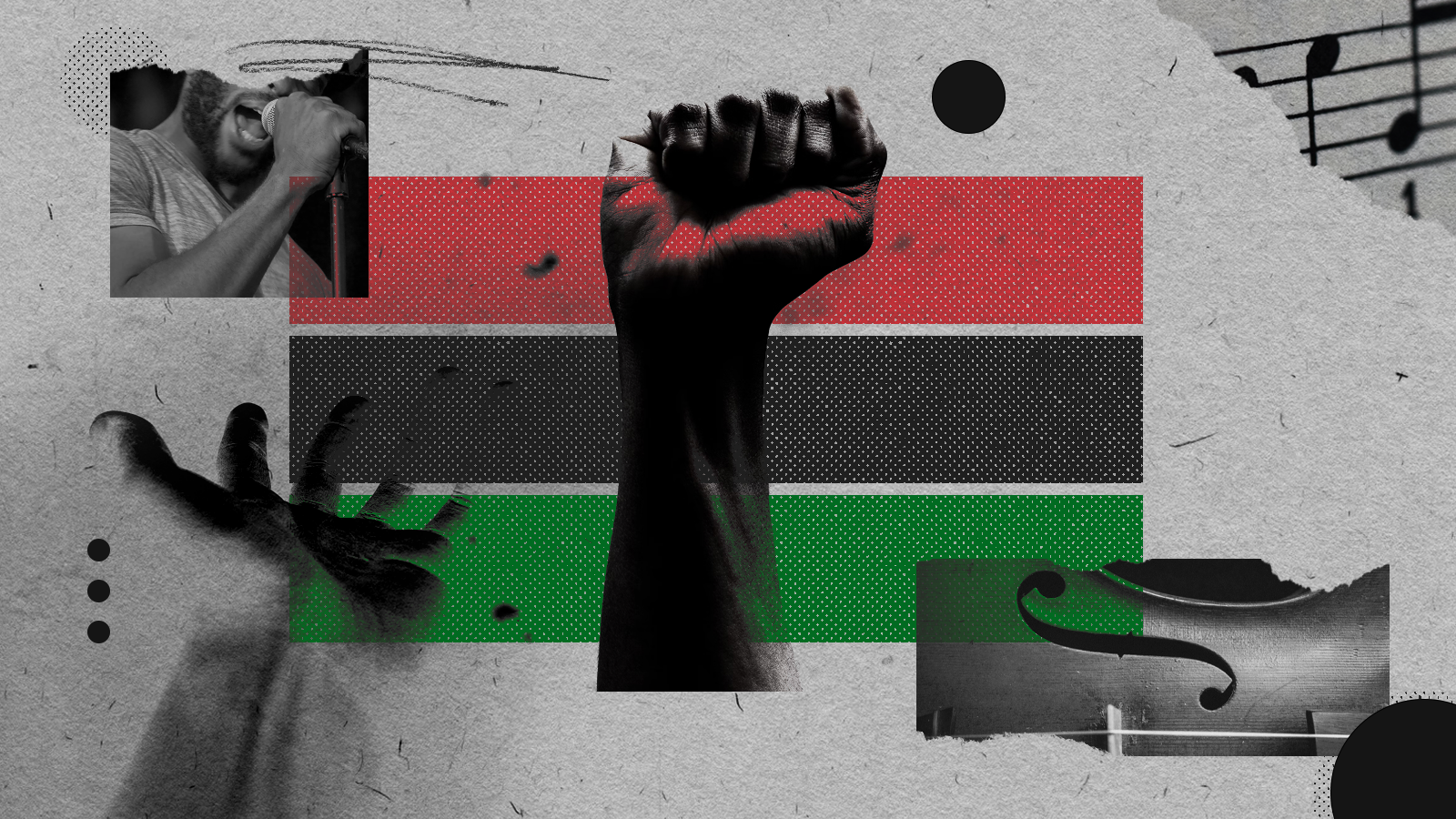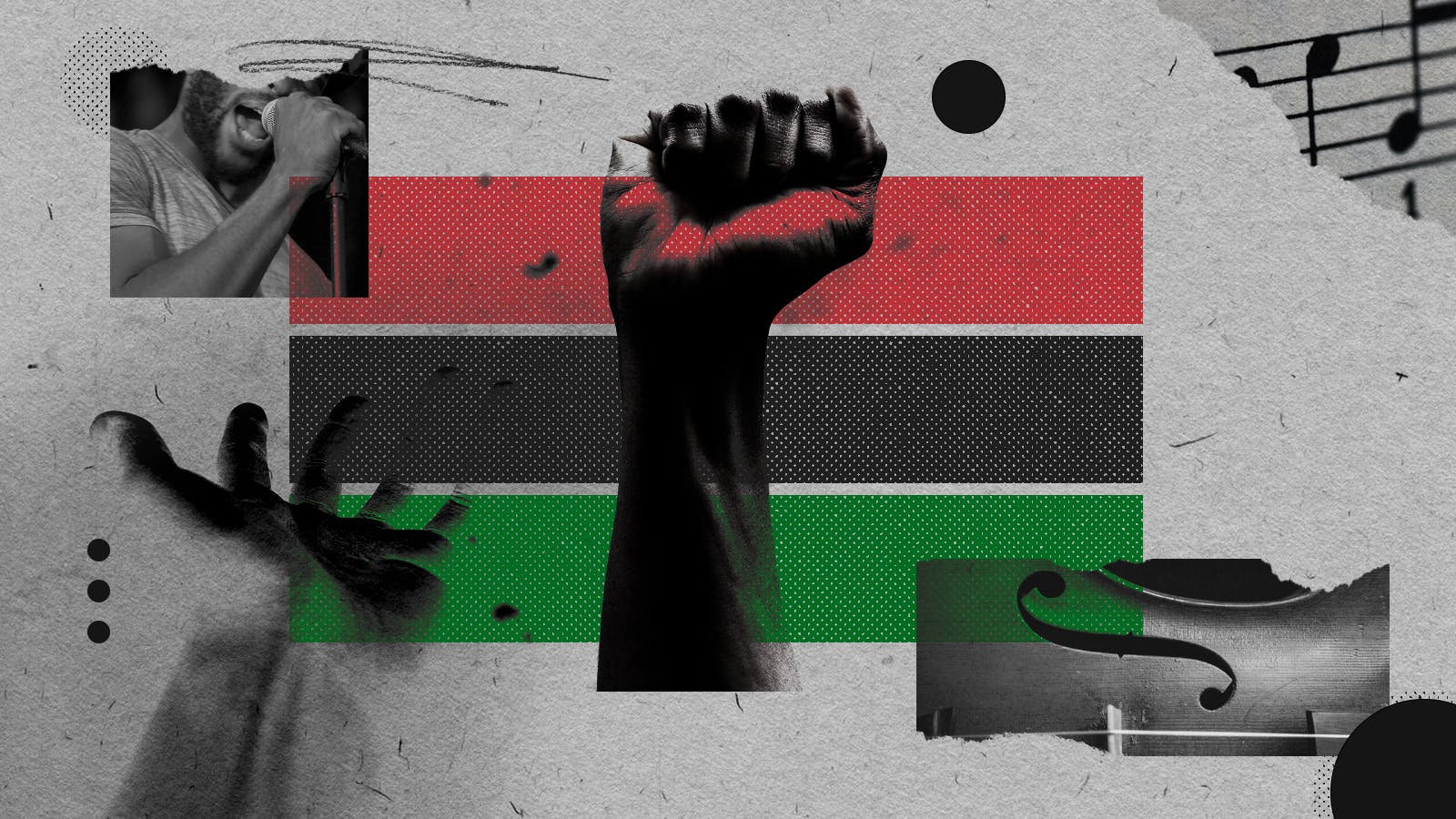 Black History Month is a time to reflect on the countless contributions and accomplishments of Black Americans. When it comes to the history of American music, the importance and influence of Black artists can't be overstated. All of American popular music is indebted to Black innovators.
As NPR's Sid Madden told NBC News last year: "Every genre that is born from America has Black roots associated with it, from rock 'n' roll to blues to disco… The fingerprints of Black creators are all over what makes American music so unique."
To celebrate Black History Month, Output is highlighting Black-led and Black-centric music, tech, and music technology organizations that we believe are fostering the next generation of Black artists, musicians, engineers, technologists, and creatives. We encourage you to get involved — whether by participation or donation — to strengthen these important causes.
National Black Arts Festival
National Black Arts Festival is a 501(3) nonprofit organization founded by the Fulton County Arts Council in Atlanta, Georgia. Its mission: To support and present art from across disciples and African diasporas, to expose and educate new audiences and celebrate the rich history of Black art. NBAF holds public events and youth programming, in addition to maintaining a COVID-19 relief fund for the Black art community.
Music by Black Composers
Music by Black Composers is an initiative by the Rachel Barton Pine Foundation that publishes sheet music by Black composers, for beginners and advanced players alike. Founded in 2001, the org exists to spread awareness of prolific legends like Samuel Coleridge-Taylor and contemporary heroes like Jessie Montgomery. This wide range is reflected in MBC's sheet music books, giving students an introduction to the titanic legacy of these Black classical composers.
Black Tech Nation
Black Tech Nation was founded to support and cultivate Black coders, entrepreneurs, and technology workers, with an emphasis on connecting young Black talent with other companies and institutions. In 2021, BTN launched Black Tech Nation Ventures, a new VC firm with a focus on championing Black-led tech startups and companies.
Afrorack
Founded by sound designer and educator Aaron Guice, Afrorack was founded to provide "children and young adults of color access to modular synthesizers and sound design tools" via youth workshops, held in Chicago. 100 percent of contributions go toward Afrorack's audio-centric STEM education programming.
Resilient Coders
Resilient Coders is a Boston-based 501(c)(3) organization dedicated to teaching underserved people of color the coding and engineering skills needed to excel in their professional lives. It offers after school programs for high school students, as well as an accelerated boot camp for 18 to 30-year-olds in the greater Boston, greater Philadelphia, and greater Pittsburgh areas.
Black Music Action Coalition
Formed in 2020 in the wake of renewed discussions about racial equity in the music industry, the Black Music Action Coalition is an organization of artists, managers, lawyers, and other executives. This alliance of up-and-comers and heavyweights seek to change the broader music industry by keeping it accountable. In 2021, BMAC released a Music Industry Action Report Card to keep track of equity progress at the major labels and streaming platforms.
Black Trans Femmes in the Arts Collective
Black Trans Femmes in the Arts (BTFA) Collective is a New York City-based org that focuses on lifting up Black trans femme artists across all discipline. BTFA provides grants to fund artistic projects such as music videos. It also maintains The List, a directory for artists to connect with new collaborators and one another.
National Society of Black Engineers
National Society of Black Engineers (NSBE) is a student-run society founded in 1975 that seeks to promote STEM education and resources for Black students and professionals. NSBE disburses scholarships, organizes engineering camps for young students, and helps its members land careers at prominent firms across the US.