Between the Lines: Recording Nashville for Arcade
Welcome to Music City, USA. Featuring arena-ready drums, haunting pedal steel guitars, fierce fiddles, and so much more.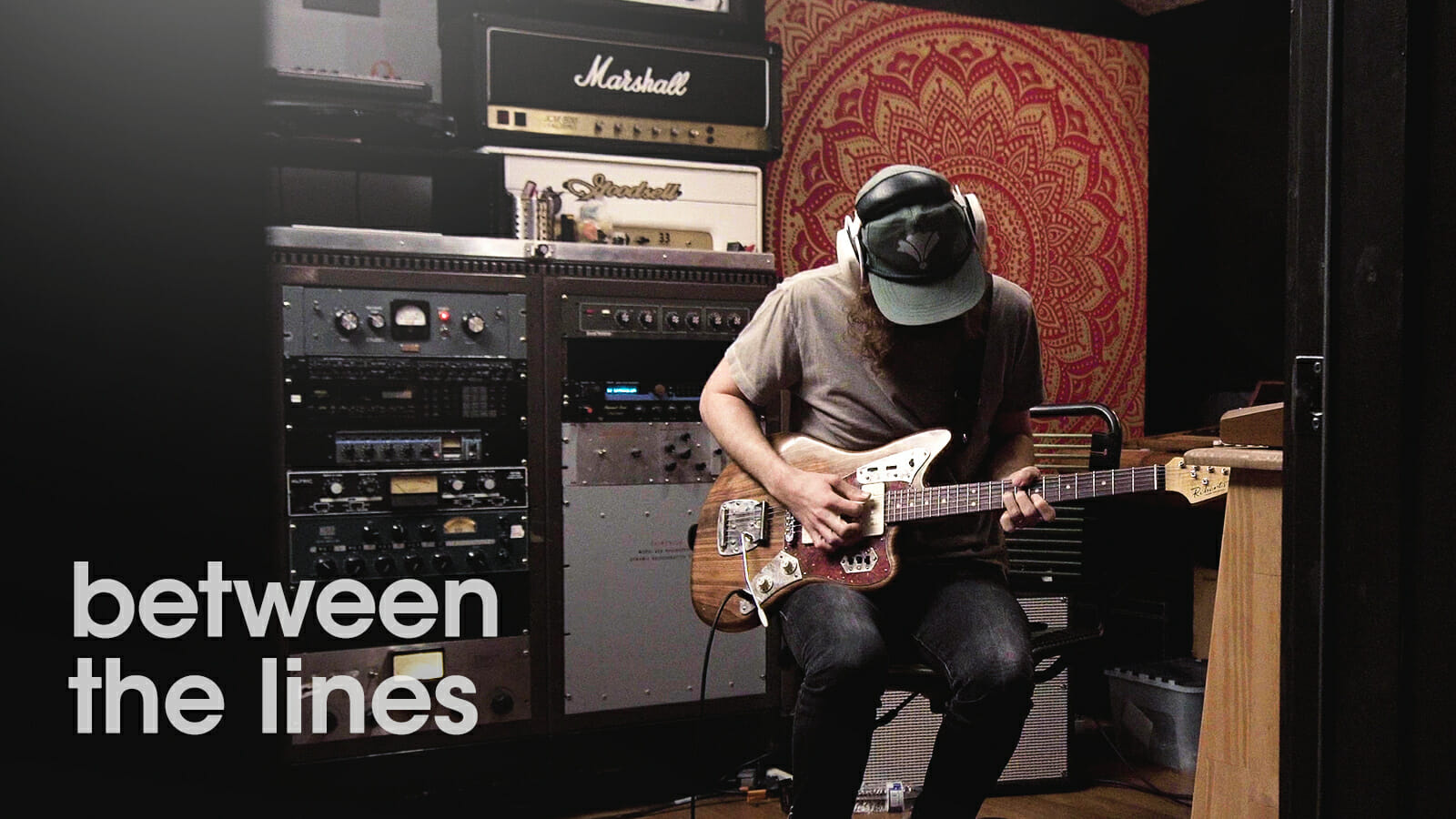 Welcome to Music City, USA. Output took our camera crew out to Nashville, one of America's greatest music capitols, to get a behind-the-scenes look at the recording sessions for Nashville, the new sample Line for Arcade, featuring arena-ready drums, haunting pedal steel guitars, fierce fiddles, and so much more. 
We open at Pentavarit Studios, a beautiful, impeccably well-equipped recording space owned and operated by producer Bobby Holland in the Berry Hill neighborhood of Nashville. Some call Berry Hill the "new Music Row" of Nashville, with hundreds of artists and creatives working on their craft.
"I've recently heard that there are about 200 studios within this square mile," Holland says. "Pretty much every other building is a studio right now." He describes Pentavarit, one of the first studios to open in the area, as "off the beaten path; a place to do something different."
Working with guitarist Rob O'Block, producer/songwriter Andrew Petroff, and other respected Nashville players, Holland is able to capture top-notch performances and tones for this expansive Arcade sampler. It's perfect for use in rock and country, of course, but also any other genre you can think of. 
Go behind the scenes to see how these sounds were recorded, and how you can use Arcade's expressive controls to bend these incredible sounds to fit your own productions.
The modern Nashville sound
From vintage gear to special FX pedals, Holland and his collaborators pulled out all the stops to get these rich, unique, and instantly usable sounds. For drums, they recruited Mike Blong, a talented percussionist who's played with acts like country star Carly Pearce. Sitting at ease, he delivers one hard-hitting pattern after another on a '66 Ludwig drum set.
The recording process can be a bit different when your end goal isn't a song, but a Sampler. "Leave some space and play more individual loops over it instead of playing the arrangement," O'Block says to Blong at one point. "Improvise a couple of grooves, a couple fills."
"Doing the loops this way, we get a live, human feel," he later explains. "They're real instruments played by real players going through real gear."
On bass, they brought in Colin Healey, who feeds the sound of his Fender Precision into what Holland casually refers to as "a Motown DI." "This has the original Motown triad transformer in it," he explains, holding up the nondescript little box. "For all intents and purposes, this is the Motown DI," which gives us the familiar warmth of basses from those classic records.
Pedal steel magic
Pedal steel guitars are unique instruments with roots in 20th-century Hawaiian lap steel guitars. A defining part of American country, the distinctive sound of the pedal steel comes from its ability to move between chords seamlessly, sliding between different voices in an organic, dreamy way. Pair that with some reverb and you've got something special.
Pedal steels are amazing — but good ones are notoriously expensive, and maintenance can be an issue, especially for hobbyists who aren't ready to dedicate time (and lots of money) to the instrument. With Arcade, O'Block hopes the possibilities of pedal steel will open up to a new audience. 
"It's a foreign concept to a lot of pop music," he says. "I'm hoping that some of these pedal steel elements in Arcade show up in more modern music because they work well in lots of different contexts. I can have this psychedelic pedal steel lick on my hip-hop track or on my movie trailer, or a banjo in the background of a pop track. I think everybody keeps having more and more ideas for what Arcade can be capable of."
Shaping the sound with FX
Once you load up the Nashville line in ARCADE, you're immediately presented with a variety of options. The sample library has everything from face-shredding hard rock riffs to tubby bass to nostalgia-inducing layers of pedal steel. You can sort the different Samplers by instrument, "genre," and even "function": Hook, melody, bassline, pattern, etc.
Brennan Aerts sat down with Petroff at his home studio in Nashville to show us some of Arcade's deeper functions. He starts with the FX sliders — Delay, Shimmer, and Age — which can be used to inject new depth into any Nashville Sampler.
To demo the FX, Aerts pulls up a pedal steel that's been transformed into a "silky pad." "We've added some modulated delay, kind of like a Memory Man, just to give it a spacier vibe, so that it's not specifically 'old country,'" he explains. "The 'Age' slider is working with a couple of filters, to kind of mock old tape, or as if you were pulling it from an old record."
With the new Nashville line and Arcade in general, the hope is to present both classic sounds and new tools to the next generation of music producers. "Other people that are doing what we're doing are going to keep having more and more ideas and pushing the boundaries," says O'Block. "You guys created the sandbox — everyone's going to play in it in a different way."
Check out these first-class Nashville artists now available exclusively within Arcade.
For more like this, step inside the studio to see how we recorded drummer Daniel Gallardo.