The Best Gear to Turn Your Dorm Room Into a Small Music Studio
Home recording can be tough if you're living with roommates or working with limited space. Here's the best compact gear for an effective small music studio.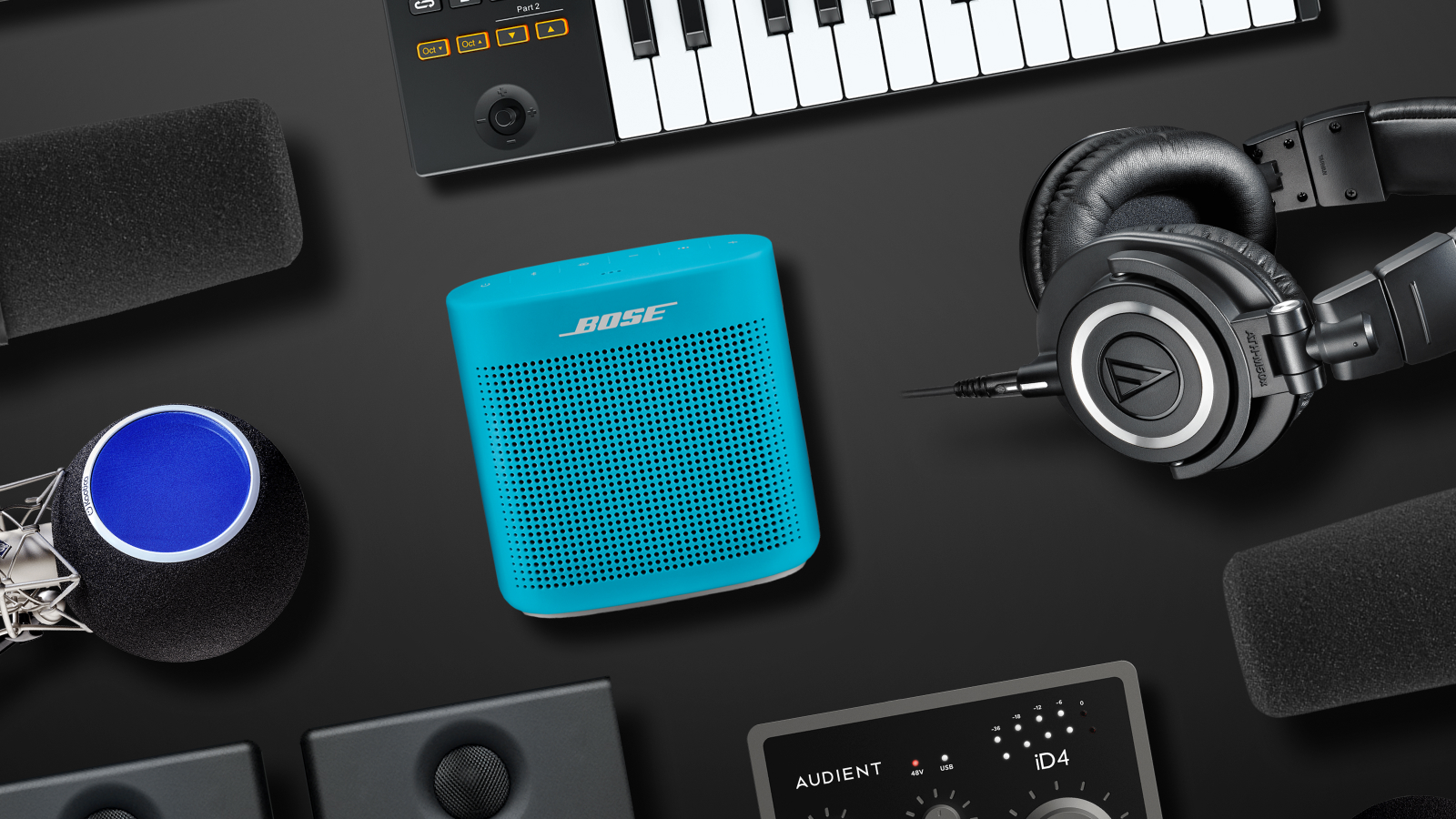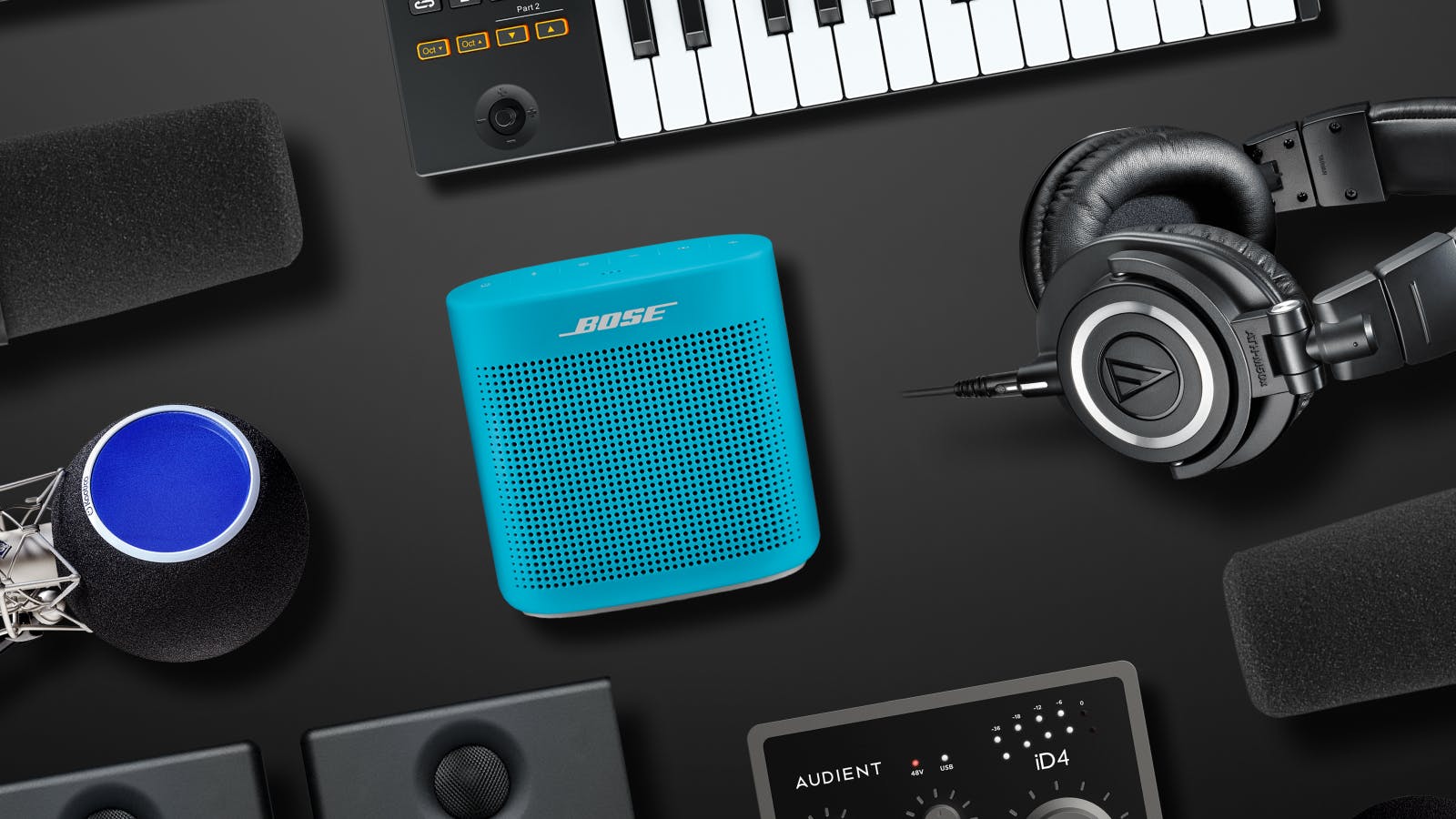 To all of the returning students reading this, whether you're back on campus or studying remotely: Welcome back to school. Now that the academic year is kicking off in the US, it's the perfect time to talk about the best gear and music production accessories to turn your bedroom or dorm room into a small music studio.
This list is for any student who wants to effectively record and produce music in a smaller-sized room or shared living space.It will help you go beyond a computer and a digital audio workstation (DAW) — like Ableton Live, FL Studio, Logic Pro, GarageBand, or others — to build a pint-sized powerhouse workstation.
(Starting from scratch? Check out our list of home studio essentials for beginners.)
All the gear below fits several different criteria: It's (relatively) inexpensive, compact, and future-proofed enough that you can continue using the equipment long after you've progressed from a tiny dorm room or bedroom to a bigger or better space.
Even if you're not a college student, this is a great selection of budget- and space-conscious gear that will fit right into any small music studio setup. Whether you need to do homework on the same desk you use to make music, or have to worry about sharing your space with roommates, there's definitely something here for everyone. Let's dive in!
1. Nektar Impact GX Mini 25-Key MIDI Controller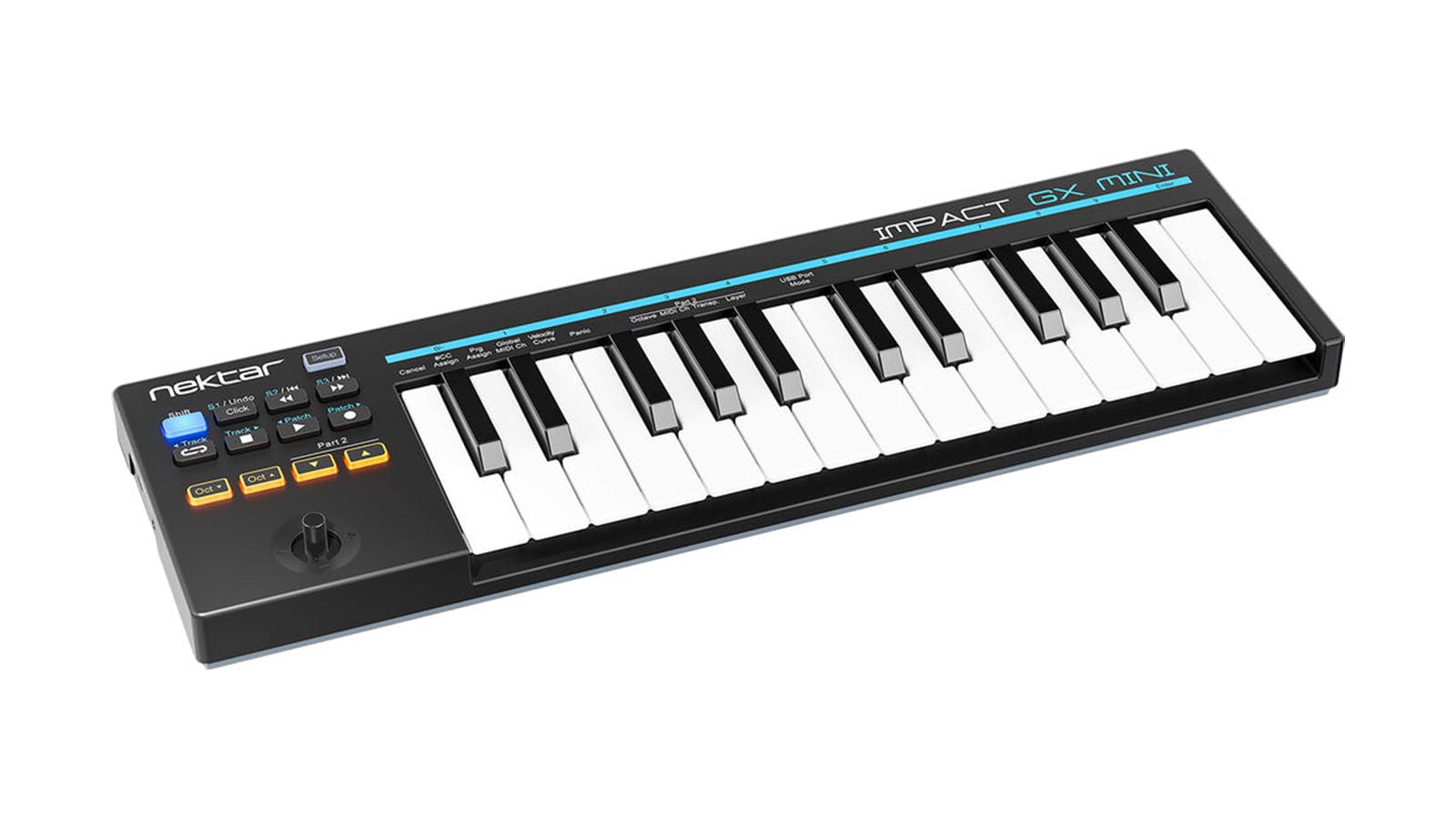 Pros: Tons of functionality, footswitch input (3.5mm), comes with Bitwig Studio 8-Track
Cons: Micro-USB instead of USB-C connection
Nektar is looking to make an impact (pun intended) with their latest offering in the mini MIDI keyboard space. The Impact GX Mini 25-key controller is more feature-rich and less expensive than similar products by KORG and Arturia.
In addition to two full octaves of playability, this keyboard's coolest feature is the "Part 2" button panel. You can press a button to momentarily transpose the keyboard range up or down a full octave, giving you a new degree of flexibility while playing.
Elsewhere, there's a customizable X-Y joystick (in lieu of the traditional pitch and modulation wheels) and transport buttons that let you take full control of your DAW with the Impact GX Mini itself. The compact size makes it perfect to throw in your backpack so you can make heat on the go. (If you want an affordable, full-sized controller, check out our list of favorite MIDI keyboards under $300.)
Looking for new sounds to play with your MIDI controller? Check out Arcade, the ultimate inspiration machine by Output, with fresh samples added every week. New users can try with a free trial.
2. Audient iD4 MkII Audio Interface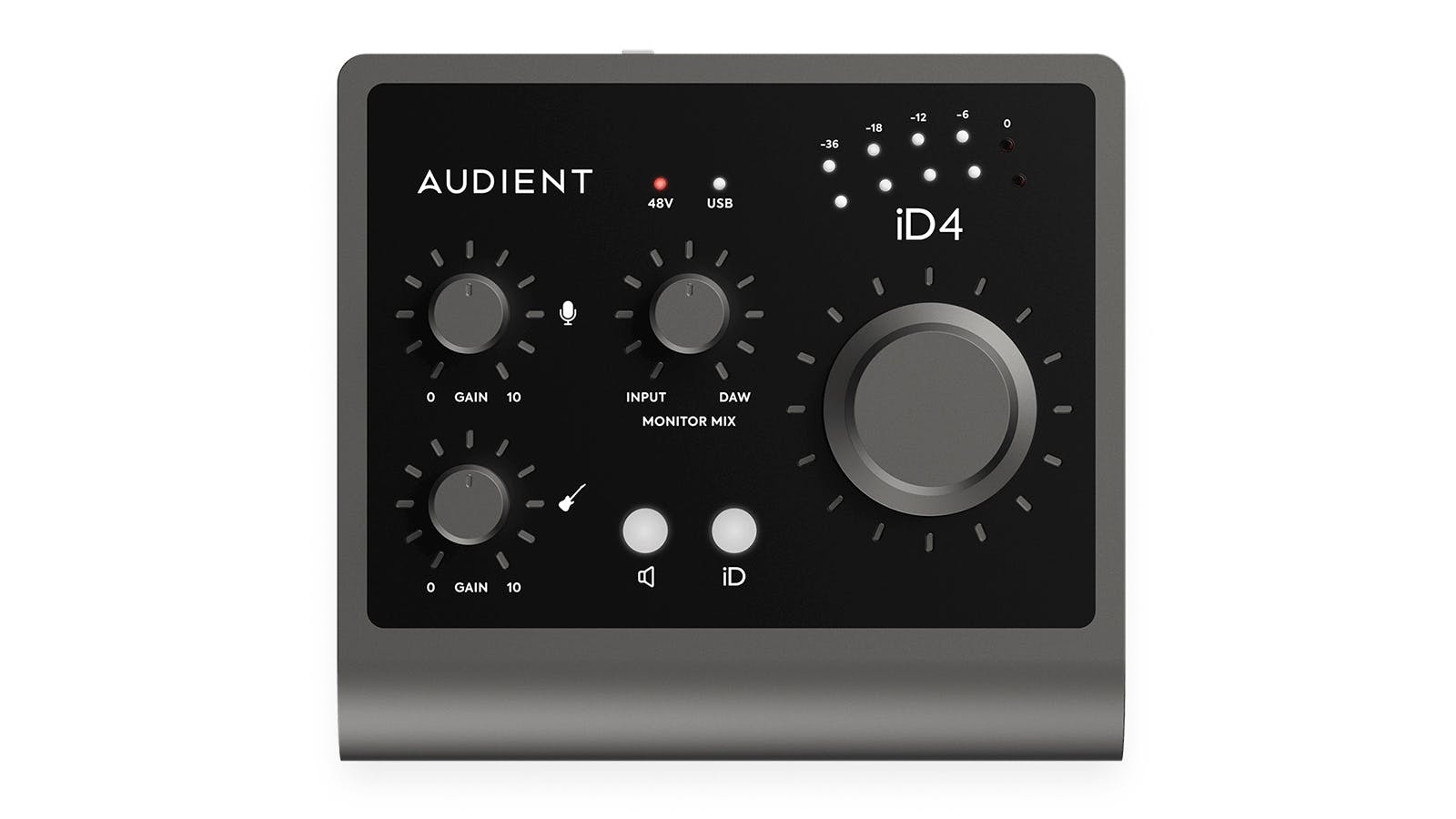 Pros: USB-powered, top-tier preamp circuit and converters, dual headphone outputs, audio loop-back for streaming and making content
Cons: Requires USB 3.0 to run properly
There are a lot of starter audio interfaces out there, but the Audient iD4 MkII stands out from the rest. The iD4 is a sleek 2-input/2-output interface, with one microphone/line input and one instrument-level DI input for guitar and bass. The preamp and converters are top of the line, so even if you upgrade later on, the iD4 will still hold its own as a backup or secondary interface.

The iD4 also comes with modern features that distinguish it from the pack. You can record your entire computer audio output with the "audio loop-back" functionality, which is imperative for streaming and making video content. The volume control knob can also be reassigned to control any MIDI parameter in your DAW at the touch of a button. For beginners, this is the perfect hub for your small studio setup.
Need more inputs or outputs? Find your next interface in our list of the best USB audio interfaces for home studios in 2021.
3. Presonus Eris E3.5 Near Field Studio Monitors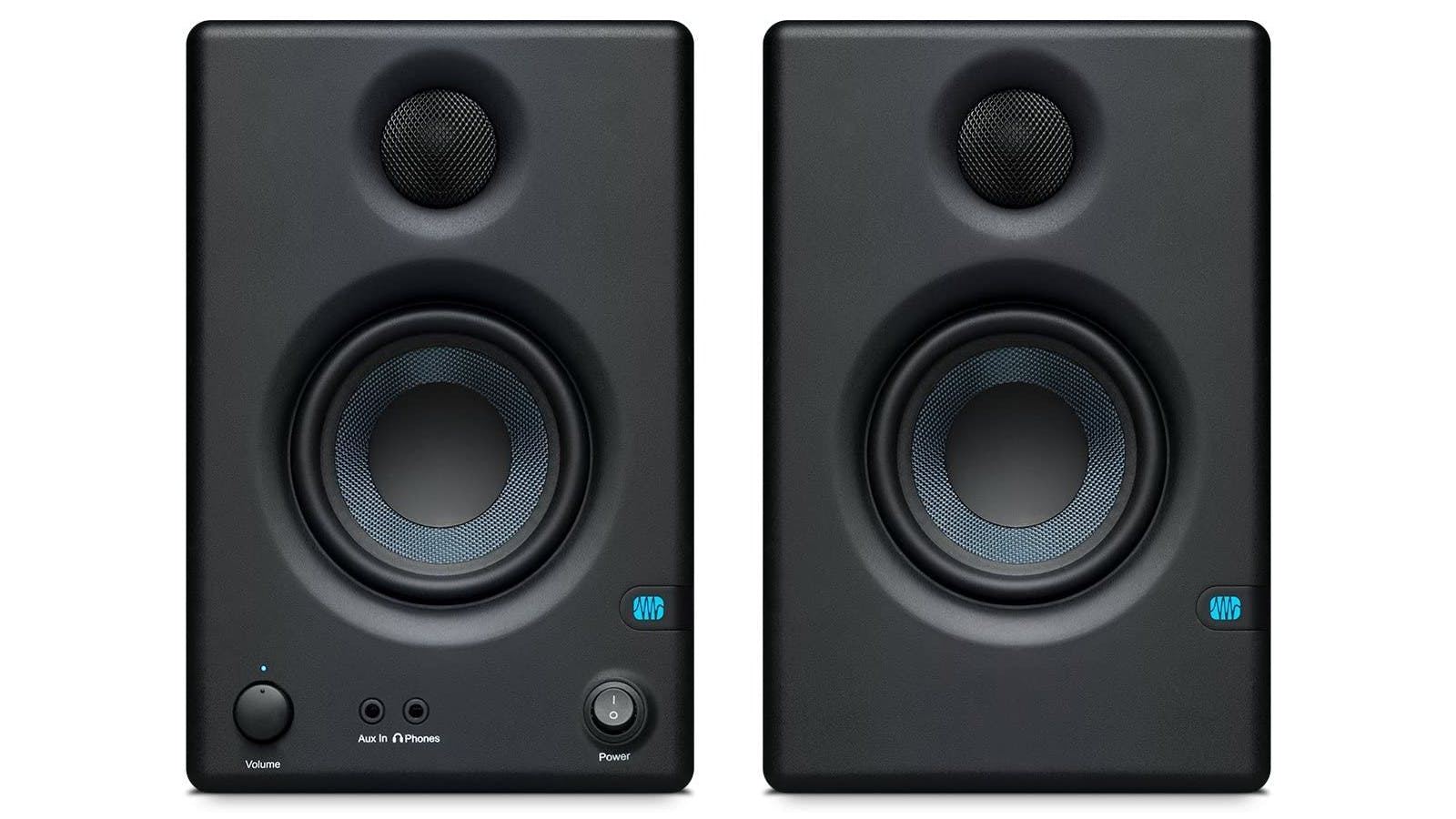 Pros: Aux input and Bluetooth-enabled, only one power cable required, frequency adjustment knobs
Cons: No XLR inputs
When it comes to monitors, a smaller size or low price point doesn't have to lead to a subpar mix. Case in point: The Eris E3.5 speakers from Presonus are billed as "media monitors" for content creators, but at $100 a pair, they can double as budget studio speakers. These are compact but substantial, with features like Bluetooth and a front-panel 3.5mm aux input for connecting phones and other systems.

You shouldn't expect any sub-bass from the Eris E3.5s given their form factor, with a frequency response ranging from 80 Hz to 20kHz. (Compare that to the frequency response of Output Frontier monitors, which go from 45 Hz to 25 kHz.) Still, you'll probably be surprised at how low the Presonus speakers can go. If you're making music exclusively on headphones and want an inexpensive way to gauge how a pair of monitors can upgrade your workflow, these will do the trick.
Want more low end? Read our list of the best studio monitors in 2021 (including our own Output Frontier monitors).
4. IsoAcoustics ISO-130 Isolation Stands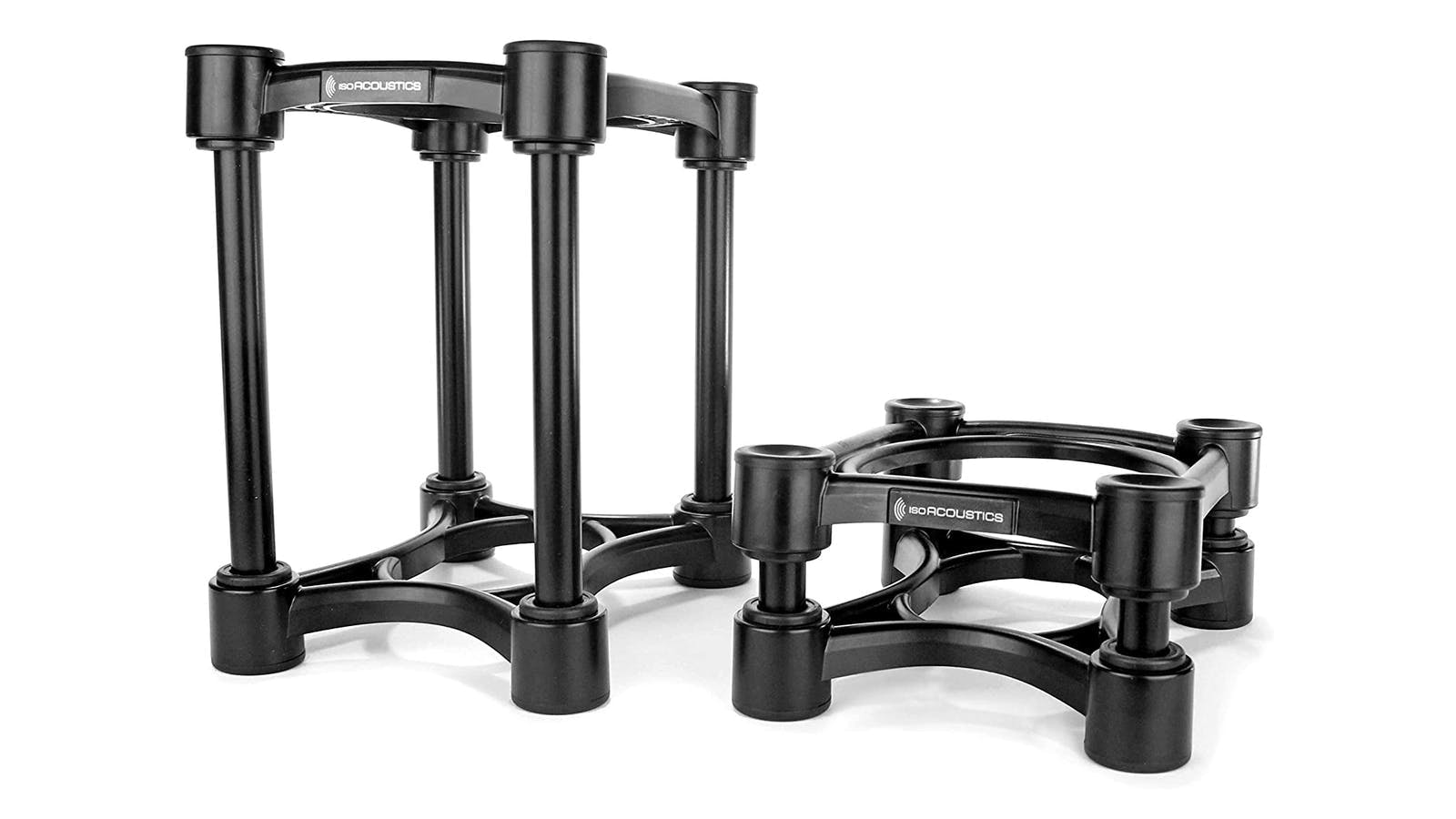 Pros: Reduces "smearing" in your sound, immediately reduces unwanted vibrations
Cons: You'll be tempted to go with two shoeboxes instead
In a typical bedroom or dorm room studio, you need some way to isolate your studio monitors if you want an accurate mix. This is because playing music at loud volumes can cause internal reflections (vibrations within the speaker itself) and unwanted vibrations on your desk that will muddy your sound. The most common way to do this is to put them on individual stands — but small rooms don't always have enough space for speaker stands. So what are you to do?

This is where tabletop isolation methods like the IsoAcoustics ISO-130 stands come into play. These metal rods and rubber frames are fully customizable stands that sit on either side of your computer screen. With 14 degrees of tilt flexibility, it's easy to get your speakers situated to the optimal angle, no matter how tall you (or your desk) are. Don't underestimate the difference a good set of stands can make on your mixes. If you have the footprint for floor stands, treat yourself to something even more rock-solid, like our handcrafted Output Stands.
Seeking more stand options? Dig into our list of the best affordable speaker stand options in 2021.
5. Mackie Big Knob Passive Monitor Controller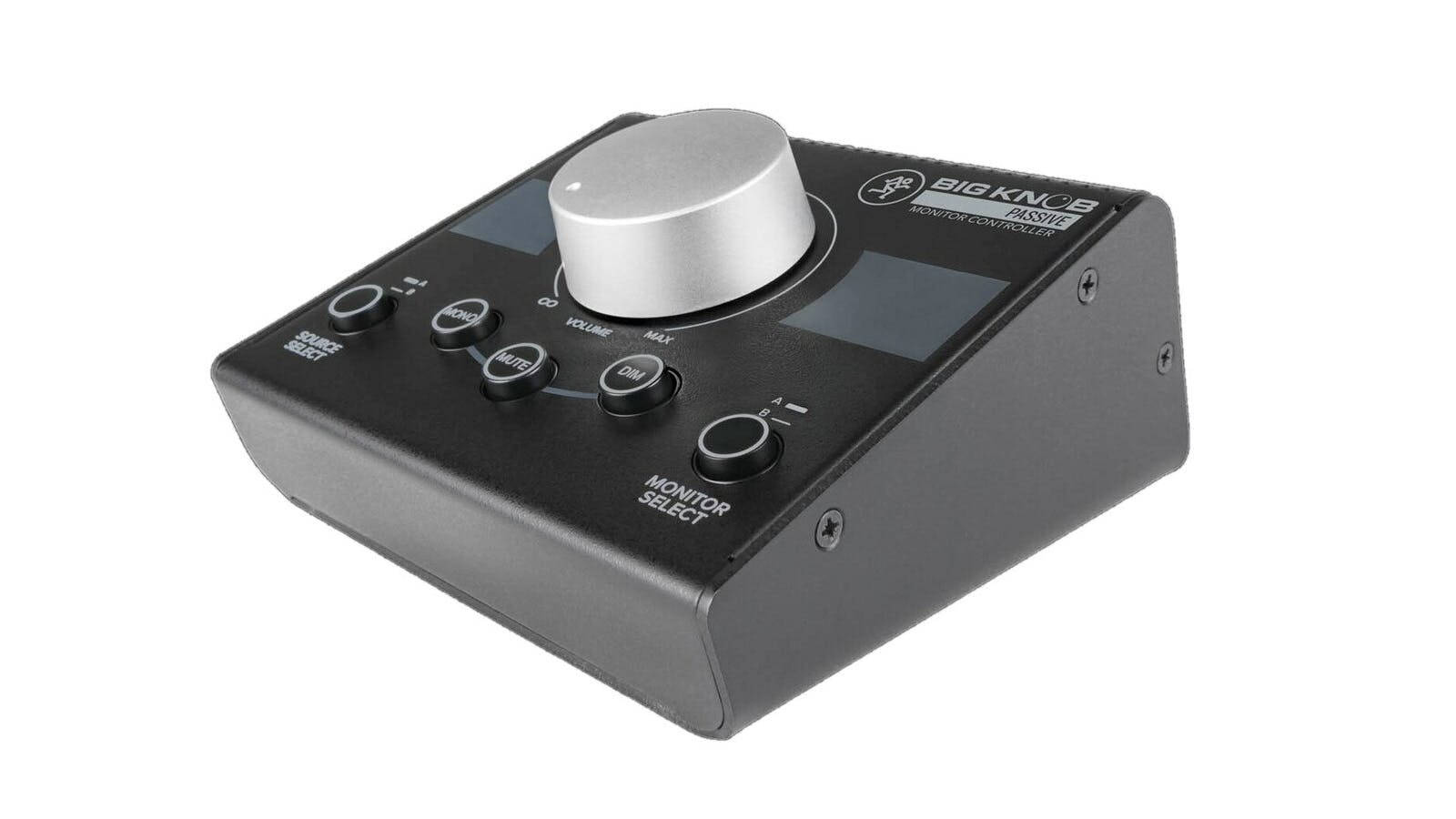 Pros: Doesn't require power supply, 3.5mm aux input, useful "Mono" and "Dim" switches
Cons: No notches to keep track of the volume dial position
Mackie's Big Knob Passive is a no-frills monitor controller that lets you run two inputs and two outputs, so you can switch from playing music with your audio interface to playing music off the aux input at the touch of a button. The best features are the big knob itself — a buttery smooth volume control — and the three buttons underneath it marked "Mono," "Mute," and "Dim."

"Mono" will immediately take whatever audio is playing and sum it to mono, which is useful for checking mixes. (If a mix sucks in mono, it might be problematic in stereo; but if a mix is great in mono, it can only sound better in stereo.) "Mute" will mute the sound instantly, while the handy "Dim" switch immediately reduces the signal by 20 dB. The "Dim" switch is especially handy when you want to check your mixes at a lower volume or talk to collaborators without stopping the session.

6. Bose SoundLink Color II Bluetooth Speaker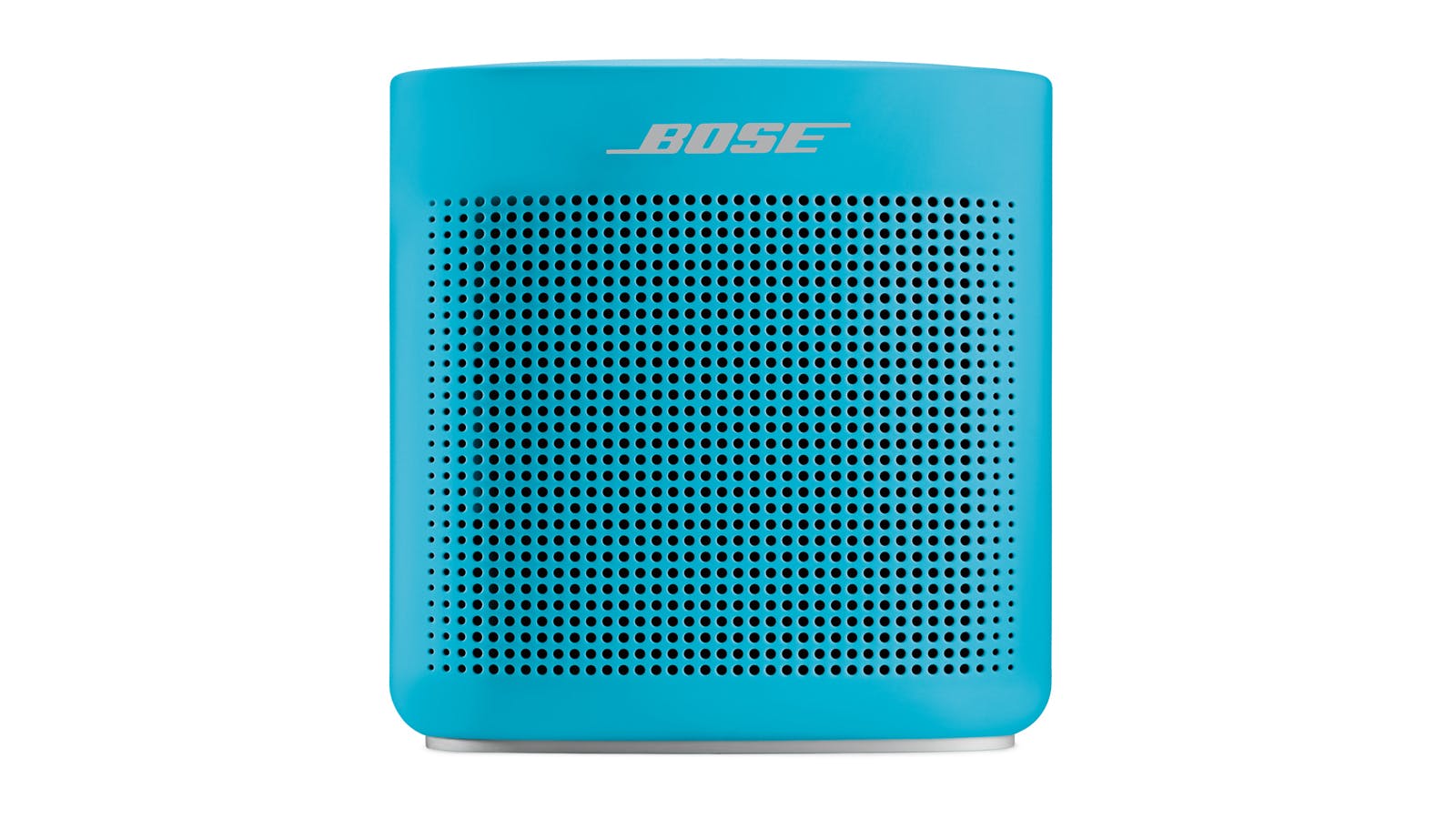 Pros: Reference your mixes on a "realistic" system, 3.5mm aux input for connecting your computer or phone
Cons: Obviously not great for detail work, micro-USB charging port
Producers and engineers spend a lot of time talking about different headphones and speakers for mixing, but you should always remember that 99.99 percent of the people listening to your music will never experience it on studio gear. Odds are, they're using in-ear headphones like AirPods, consumer-grade Bluetooth speakers, or listening in the car. So, your music has to sound good there, too.

The Bose Soundlink Color II is a portable Bluetooth mono speaker with an aux-in port that costs less than $150. It's great precisely because it is "inaccurate," giving you perspective into how your music may sound in the real world. You don't need this exact speaker so much as you need one in the same ballpark: One that isn't too nice, or too crummy.

Listening to your music on a simple mono speaker with limited frequency response and detail can help you assess whether your track will sound great across multiple systems. From a songwriting standpoint, it can also help you determine whether your track is even any good: If it doesn't slap on small speakers, it won't slap anywhere else.
7. Audio-Technica ATH-M50x Studio Monitor Headphones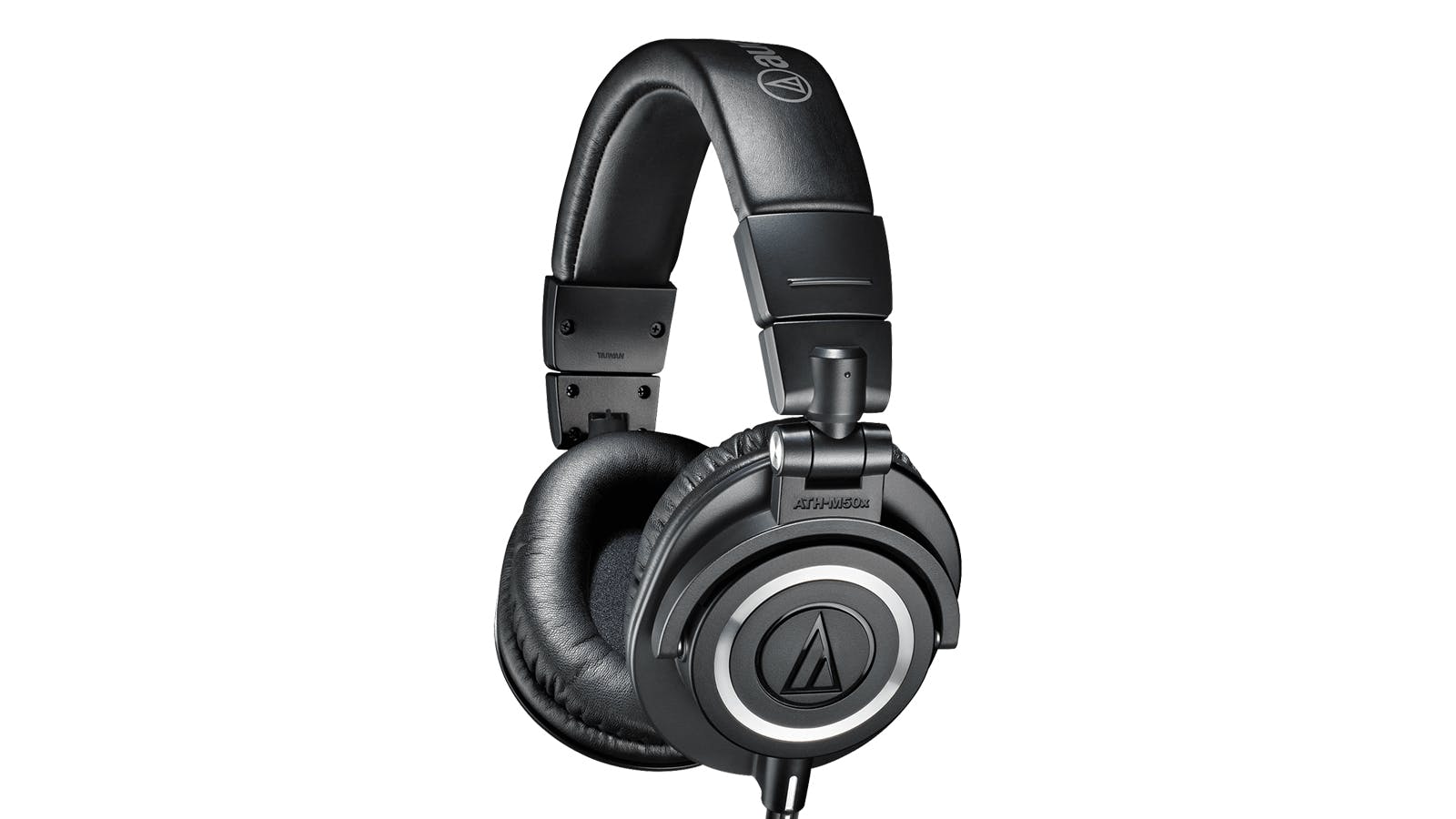 Pros: One of the most highly recommended pairs of studio headphones, great for both listening and mixing, sustainable design
Cons: Stock earpads can lead to some soreness after extended use
Audio-Technica's ATH-M50x closed-back studio headphones are widely recommended by artists, mix engineers, and audiophiles alike. ATH-M50x users sing high praises about the headphones' relatively neutral frequency response, study design and build quality, and versatility. These headphones possess enough balance and range (15 Hz to 28 kHz) for mixing any genre of music you like, and just enough bass to keep you engaged with whatever you're working on, without sounding boosted.

Unlike some other headphones, ATH-M50xs are also very sustainable. The cable and ear pads are removable and non-proprietary, so you can replace them cheaply for many years to come. No walled gardens here. If you're in the market for wireless headphones, there's also a Bluetooth-optional version available that retains the sonic signature of the original headphones.
8. Shure SM7B Vocal Microphone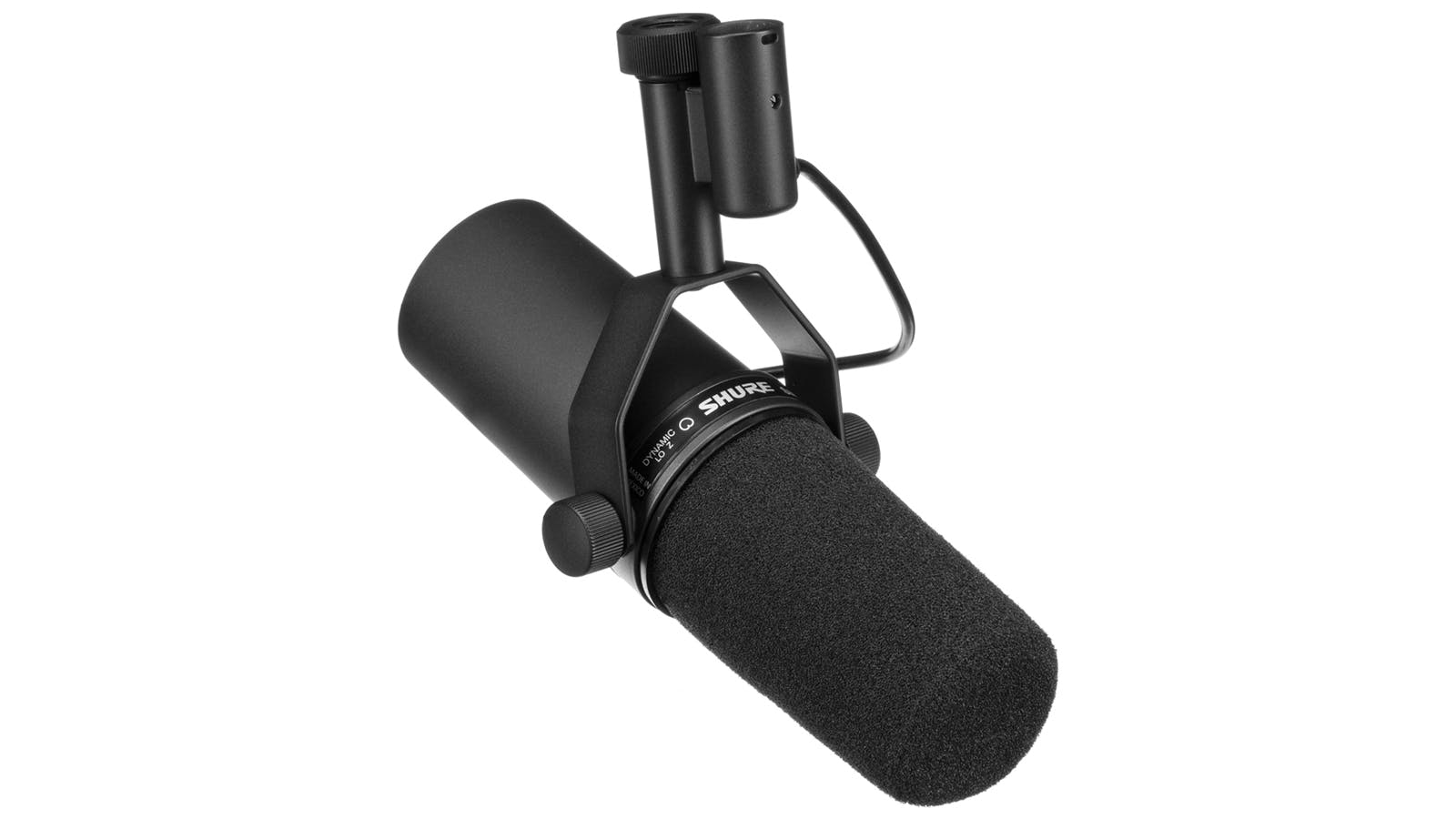 Pros: One of the most iconic mics in music history, versatile in vocal and instrument applications, ideal for bedroom recording thanks to off-axis noise rejection
Cons: Expensive investment, requires a high-gain preamp or mic activator to work best
You probably already know about the Shure SM57: The iconic, inexpensive workhorse microphone found in bedroom studios and professional recording facilities worldwide. That same reputation extends to that microphone's older sibling, the SM7B. Pound for pound, this is one of the best, most widely available dynamic microphones you can buy for the price point.
Used by everyone from Michael Jackson to Sheryl Crow to Metallica, singers and engineers all love the SM7B for its clarity, flat response, and utility. (The built-in pop filter is clutch!)
One of the most underrated aspects of the SM7B is that it does a great job of rejecting background noise. If you're recording in a small studio space that isn't acoustically treated, you can still get professional-quality results with some careful mic placement. This is also what makes the SM7B such a popular microphone for podcasting.
Want to learn more about the magic of the SM7B? Check out this episode of the podcast Twenty Thousand Hertz, which breaks down the history of the SM7 mic model.
9. Kaotica Eyeball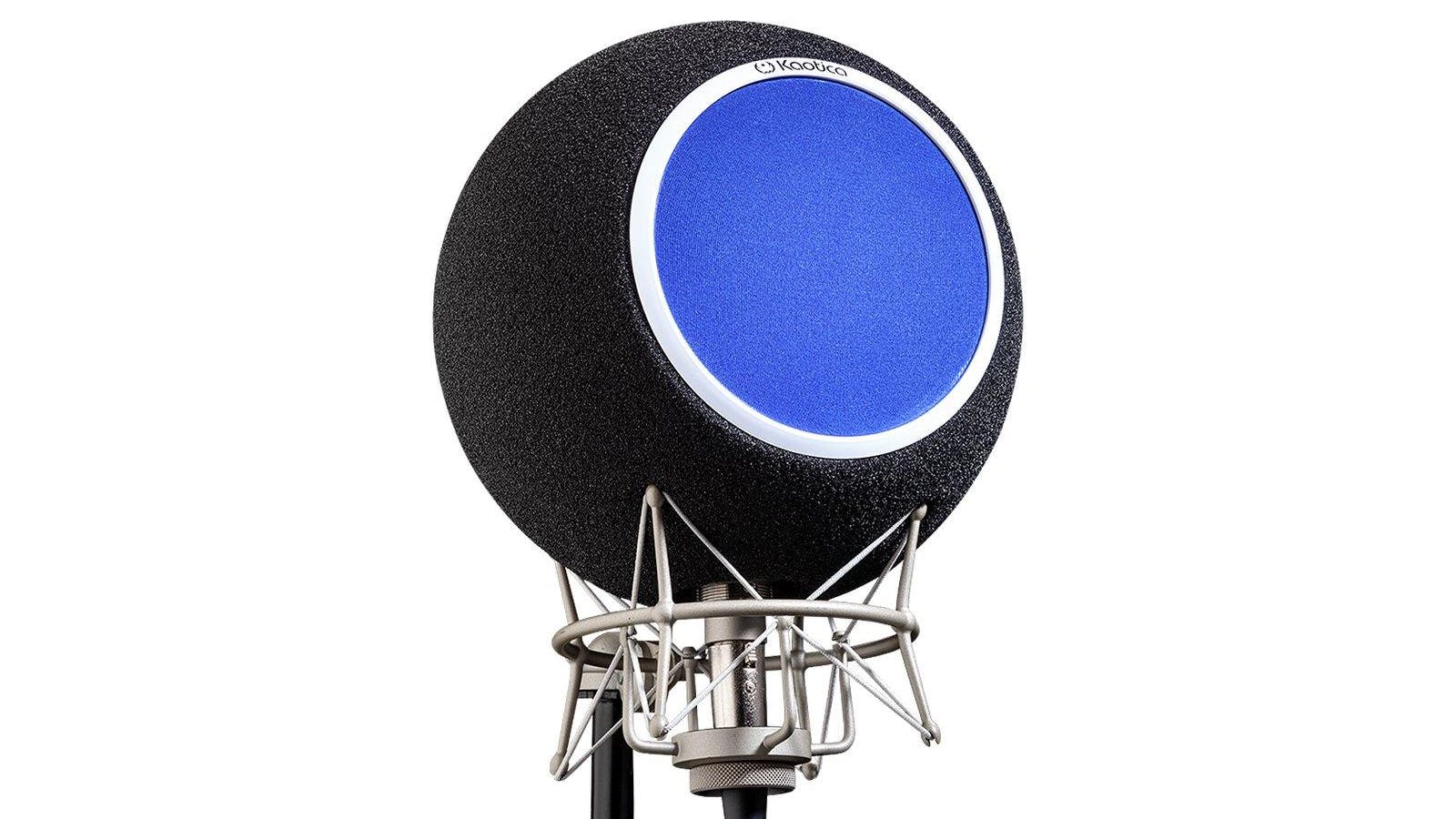 Pros: Record in non-ideal acoustic environments, built-in pop filter, different models available for different mic types
Cons: An admittedly high price for a glorified piece of foam!
Small music studios (and certainly dorm rooms) don't always have the room for a makeshift vocal booth partition. Even if you have a mic with a cardioid polar pattern that's good at background noise rejection — like the SM7B — it's important to aspire to record with as little audible room tone as possible, because audio processing like compression may bring up a lot of that noise down the line.

Enter the Kaotica Eyeball. Introduced in 2015 this unique isolation tool covers the capsule of your microphone, effectively placing it inside of its own little "booth." The result is a clearer sound that cuts out much of the reflections and ambient room tones a mic would capture without it. It's obviously not a replacement for an acoustically treated vocal booth, but it's good enough to be used by artists like Kanye West, Dr. Dre, and Charlie Puth.
10. Samson MK10 Mic Stand Plus Bundle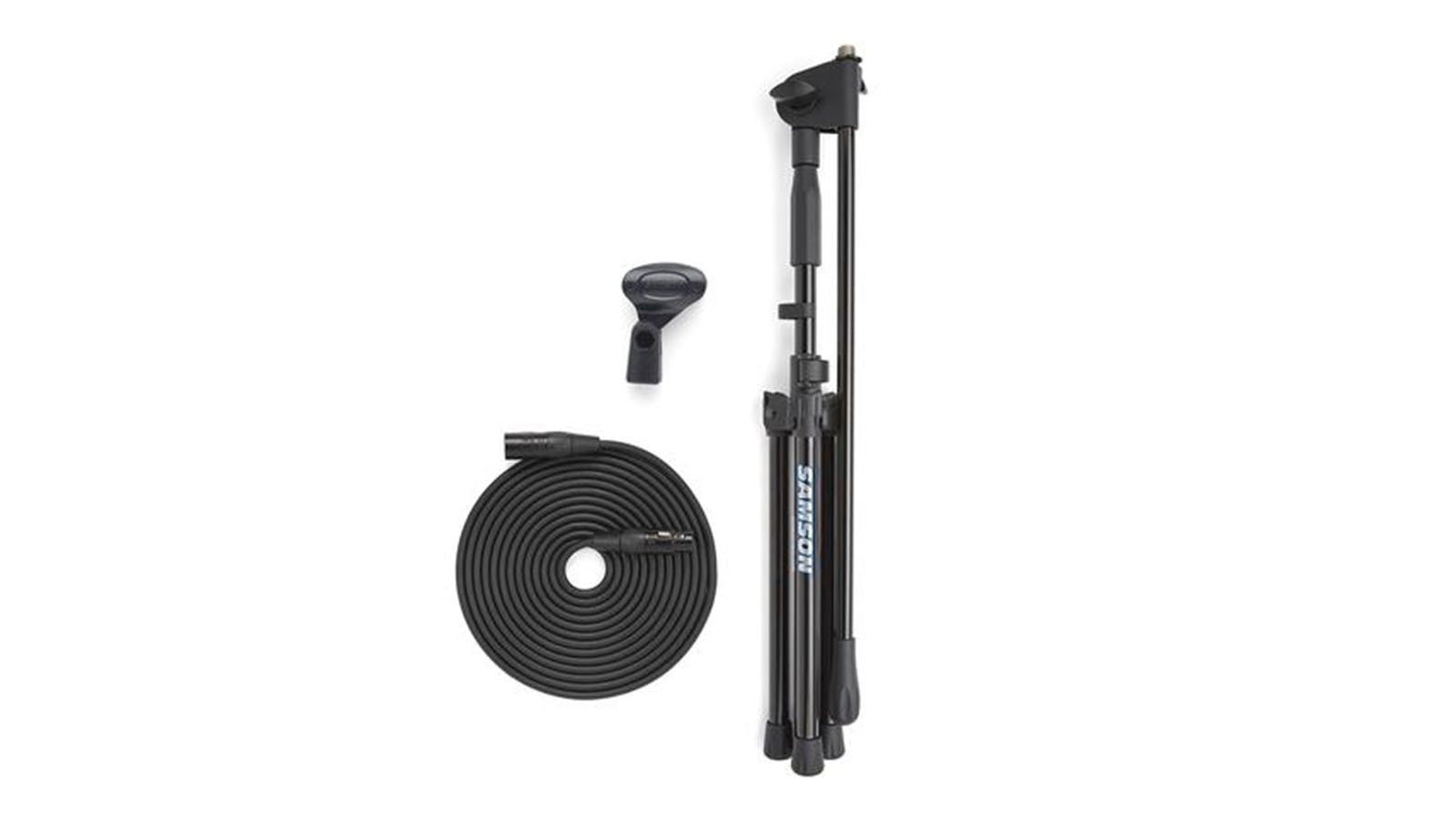 Pros: Lightweight, foldable design, boom arm lets you adjust angle, comes with clip and XLR cable
Cons: Lightweight stand means you need to be careful with heavier mics
Even if you're the type of artist who likes to curl up under the covers and record with microphone in hand (we've all been there), you're still going to want a mic stand. You never know what creative circumstances will arise, and you don't want to be the one telling a new collaborator that they have to hold the mic while delivering the take.

Boom mic stands, which consist of a main tripod stand and adjustable arm, are more flexible than traditional one-directional stands, which jut straight up. This bundle from Samson comes with the Samson MK10 mic stand, a standard mic clip, and an XLR cable. The stand itself is affordable and lightweight; a valuable addition to any small music studio, especially if you plan on acquiring more than one microphone.

11. Cord Management Organizer Kit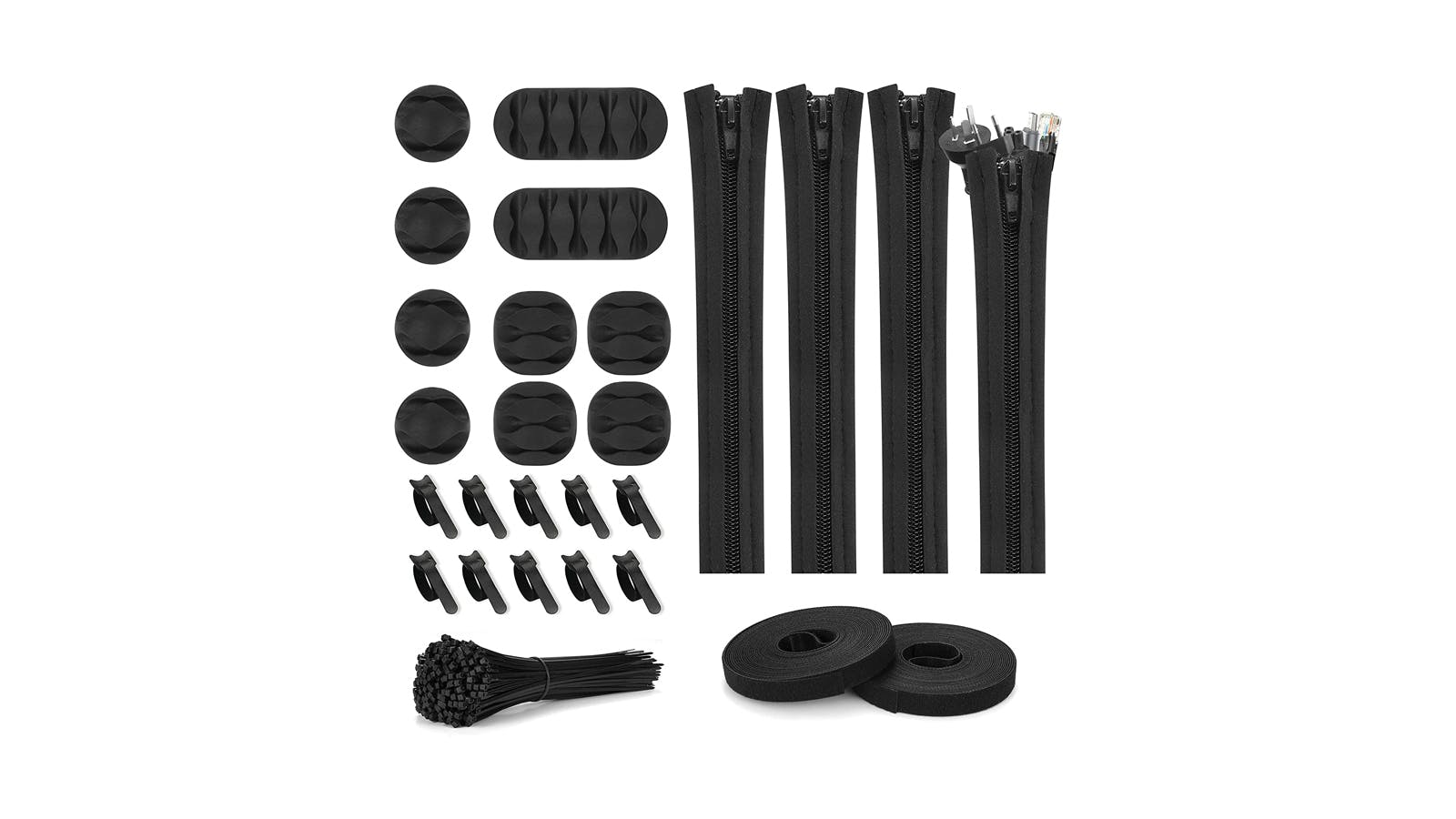 Pros: Get a hold of your cable management life
Cons: N/A
The smaller your production space, the more organized you have to be to prevent clutter — especially if that space is also your bedroom or dorm room. This makes cable management in any small music studio a must. Luckily, this 124-piece variety pack of sleeves, ties, and clip holders is an inexpensive way to keep all those USB cords, TRS cables, and other wires tucked away or held in place.
Trust us: There is nothing worse than tripping on a stray XLR cable and sending your expensive microphone tumbling towards the unforgiving floor. Keep your cables tidy so that your art and self-expression can run free.
Bonus: Learn how to wrap and coil a cable properly in this video from the London School of Sound.