The 7 Best Free Piano VST Downloads of 2022
Getting the perfect piano sound on a budget doesn't have to be tough. Here are the best free piano VST options you can download right now.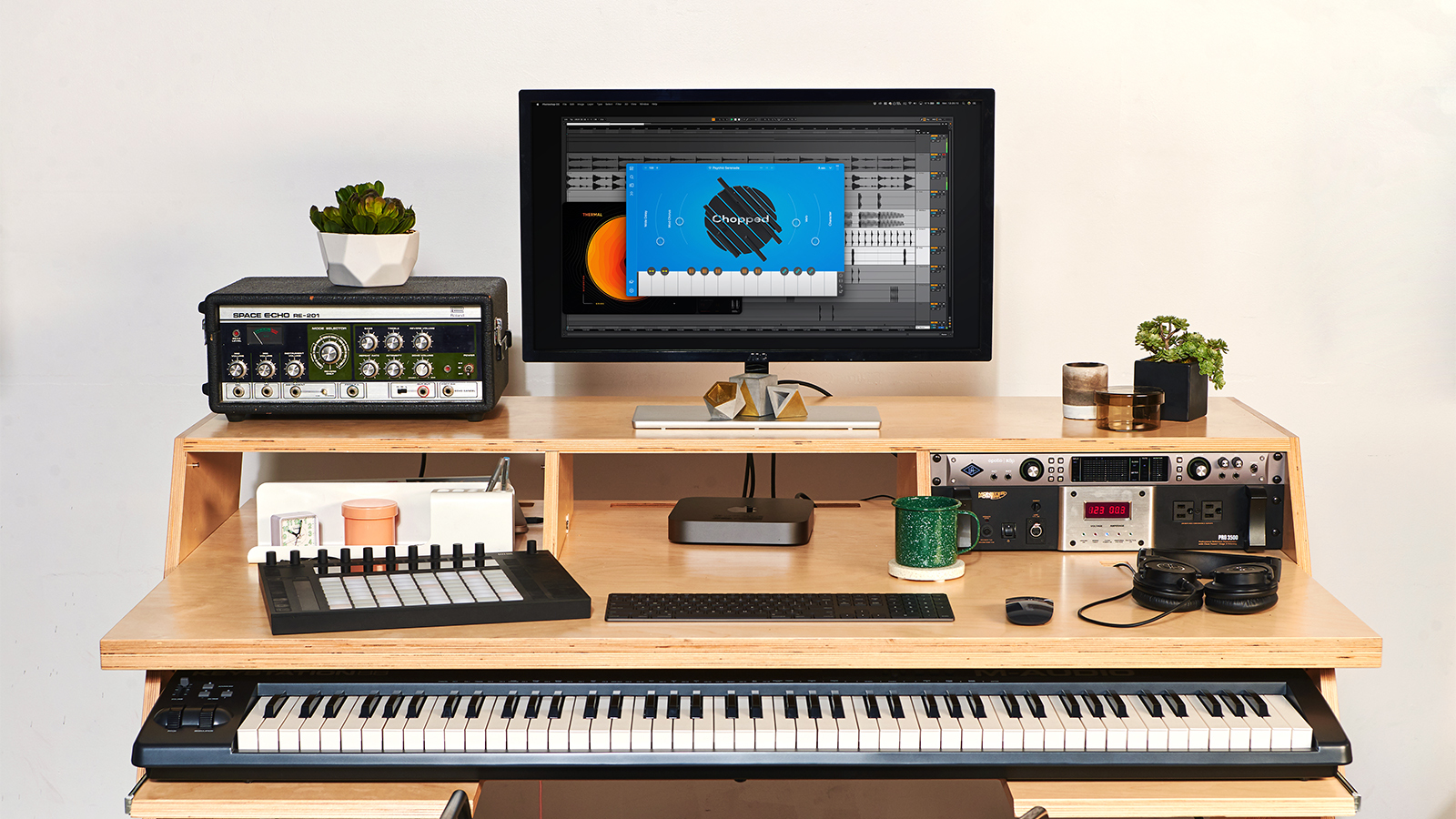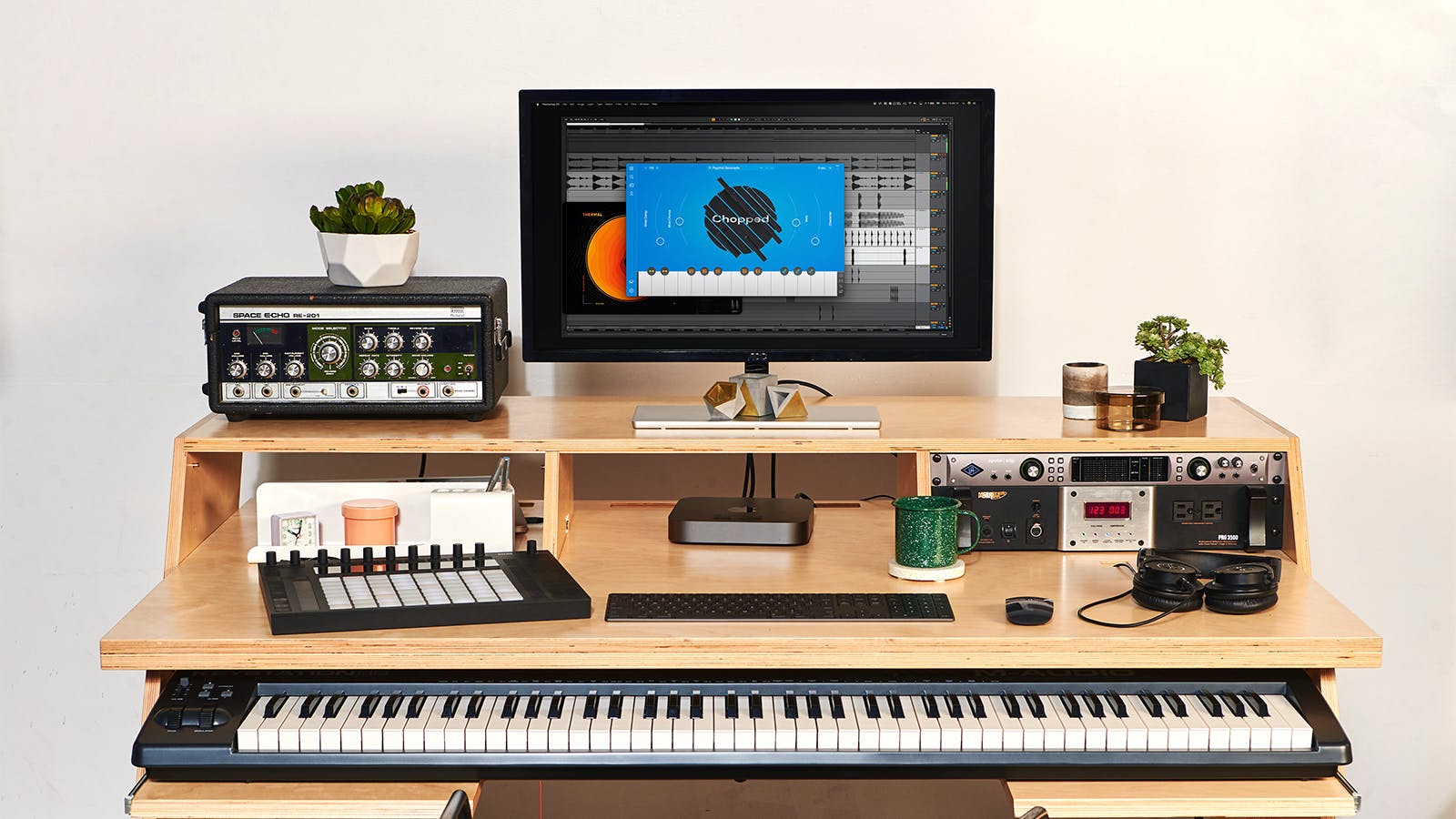 The piano is one of the cornerstones of Western music — a fundamental element of countless classical, popular, and experimental styles throughout the ages. Once upon a time, only elite royals and the ultra-wealthy had access to pianos. Today, anyone with a computer, a MIDI controller, and a free piano VST can learn to play this beautiful instrument.
That said, getting a high-quality piano sound from your laptop for free can sometimes be a tricky proposition. Some digital audio workstations (DAWs) such as Ableton Live and Logic Pro X do come pre-loaded with very serviceable piano sounds. These virtual instruments are great for practicing and getting ideas down, but played straight out of the box, they tend to lack the unique character you want to bring to your recordings.
There are two main methods that plugins use to reproduce a piano sound: sampling and modeling. Sample-based piano instruments rely on recordings of a real-life piano, which are then played back using the keys on your MIDI controller. Model-based piano plugins are more akin to digital synthesizers: A sound engine recreates the sounds of a piano, simulating what the keys would sound like when struck in real life.
To help you get the piano tone that's right for you, we've compiled a list of the best free piano VSTs you can find on the internet. This list is by no means complete, but if you're searching for top-notch virtual instruments that you can download right now to use in your tracks, these plugins will set you up for success. Let's get started!
(Looking for more free music software to up your production game? Check out our list of the 11 must-have free music production software downloads.)
1. Arcade by Output
Pros: Hundreds of piano and electric keyboard Samplers for different styles, built-in high-quality FX processing
Cons: Cons? 😉
Arcade by Output isn't your typical, traditional piano VST. Our massive playground of samples features thousands of Loops, one-shots, and sounds from all kinds of key-based instruments, including piano! It's perfect as a starting point for new ideas or to put the finishing touches on your tracks.
Different songs and styles call for different types of pianos and key-based instruments. Maybe what you need is a thrilling gospel organ line or a set of dreamy jazz piano chords ready to chop up into a boom-bap classic. Arcade's easy-to-use interface lets you search by instrument and style, so you can find a classic piano, a vintage Mellotron, or retro synth keys in a flash. An entire universe of different pianos and keyboards is available to add your mix in an instant.
Because Arcade sorts Samplers based on the vibe and treatment of the instrument, you spend less time finding the perfect sound and more time writing music. Then, transform samples within Arcade using different modifiers and time-stretch, reverse, or slice things up with the press of a button, all while staying in your track's tempo and key. Deconstruct and mangle to your heart's content.
Arcade gives you instant access to all of these fantastic piano sounds and thousands more, with hundreds of new sounds added to the library every few weeks.
2. Spitfire Audio LABS
Pros: Beautifully captured instruments presented in a slick, minimal UI
Cons: Limited sound-shaping options within the plugin
London-based company Spitfire Audio is best known for top-notch orchestral libraries and other professional-grade sample collections. While collaborations with illustrious composers like Eric Whitacre or Hans Zimmer might run you hundreds of dollars, Spitfire's LABS series offers up a bevy of incredible sampled instruments that you can use in your DAW at no cost.
Spitfire LABS includes multiple different piano instruments for different scenarios. Soft Piano, which features felt-covered piano hammers for a more muted sound, is great for contemplative tracks, while Piano Pads and Modular Piano are perfect for atmospheres and soundtrack work. There are also gorgeous e-piano instruments (Wurli, Electric Piano) up for grabs, too.
3. Soundmagic Piano One
Pros: Professional-grade sound quality, Hybrid Modeling Engine gives greater flexibility in sound
Cons: Modeling engine can result in "unnatural" piano sounds if set improperly
Piano One developer Soundmagic boasts over one million downloads for its free piano plugin, and for good reason. Based on the iconic Yamaha C7 grand piano — one of the most coveted concert-level pianos in the world — Piano One features the same Hybrid Modeling Engine found in other SoundMagic products. This essentially offers a compromise solution between sampling and modeling, aiming for the realism of sampled instruments with the flexibility of a modeled piano.
Piano One has a jam-packed feature set for a free plugin. There's a panel to control the volume of auxiliary piano sounds — like the sound of the pedals or the "action" — and a set of seven velocity curves to change the dynamic character of your performance. If you just need a reliable, free piano VST that sounds close to a "standard" piano straight from the jump, check this one out.

4. Sample Science Room Piano V3
Pros: Super light on CPU, small file size, built-in LFO and filters
Cons: macOS version is not compatible with Catalina or Big Sur
Sample Science is a one-man audio instrument production company that offers some nifty freebie plugins in addition to paid content. One such free instrument is Room Piano, a lightweight instrument created with samples from an upright acoustic piano. It sounds great when played on its own, but Room Piano really shines when used as a layer underneath synthesizers or other sounds. It's got a built-in reverb, filter, and an LFO, which can be used to make the piano sound as unrealistic or synth-like as you want.
There is a downside. The plugin has a low file size because it uses a small number of recordings — two-note velocities every three semitones — so the dynamic capability is rather limited. This plugin will suffice to add flourishes or to layer some piano underneath other sounds, but a solo performance might reveal its flaws. Nevertheless, for a free piano VST, Room Piano is a great tool to have in your arsenal.
5. Ivy Audio Piano in 162
Pros: Available for both Kontakt and the royalty-free SFZ format, lets you blend close and ambient microphones
Cons: No additional controls other than mic blend
If you stop and picture a grand piano in your mind's eye, you're probably thinking of something that looks like and sounds like the Steinway Model B — the benchmark for concert grands for over a century. Ivy Audio Piano in 162 is a sampled virtual instrument created from the sounds of a Model B, meticulously recorded with a six-microphone setup by engineer Simon Dalzell as an undergraduate at the University of Arizona.
Don't mistake this for a dinky school project: Piano in 162 boasts a wide dynamic range in its samples, allowing you to get more expressive with your playing. The simple interface lets you blend the sound of the close and ambient mic pairs to customize the sound, and best of all, this instrument is available in formats for both Native Instruments Kontakt or free and open-source SFZ format players like sforzando.
6. Bigcat Instruments Iowa Grand Piano
Pros: Library size less than 200 MB, available as Kontakt library or VST/AU
Cons: Defunct developer means no further support forthcoming
Bigcat Instruments' Iowa Grand Piano is a solid, smaller-sized piano VST built from open-source Steinway samples captured at the University of Iowa's Electronic Music Studios. You don't get any microphone mixing options, unlike Piano in 162, but you do get a built-in three-band EQ, reverb, and envelope/velocity curve options to ensure your piano hits fit your productions perfectly.
Although Bigcat is now defunct, many of the company's free Kontakt libraries and instruments are still available on its website. If you're looking for other free piano VST options, check out the City Piano, the Whisper, and the Salamander Piano, all of which were recorded with different piano models and microphone setups and offer unique tones.
7. Electronik Atmos 2 Piano
Pros: Unique "atmo" layer makes this piano perfect for ambient compositions
Cons: macOS version only compatible with High Sierra and above, no ongoing support
Maybe you don't need realistic piano sounds. Perhaps the piano you desire is one that's more textural or mysterious — in which case Electronik's free offering, Atmos 2, will definitely appeal to you. Fans of dark, "cinematic" piano will find much to love in this free plugin.
The defining feature of this instrument is an atmospheric pad that can be blended with the main piano signal to create an underlying drone. You can leave it quiet for a subtle effect, or crank the Atmo Lvl knob to let the ambient layer take over. The built-in LFOs allow for some warped and woozy pitch modulation, giving your entire sound an organic uneasiness. Atmos 2 is a free piano VST, but it's a special one that must be played to be believed.