The 7 Best Free Orchestral VSTs of 2022
You can't record a 40-person orchestra in your bedroom. Luckily, you don't have to. Here are the best orchestral VSTs you can download for free.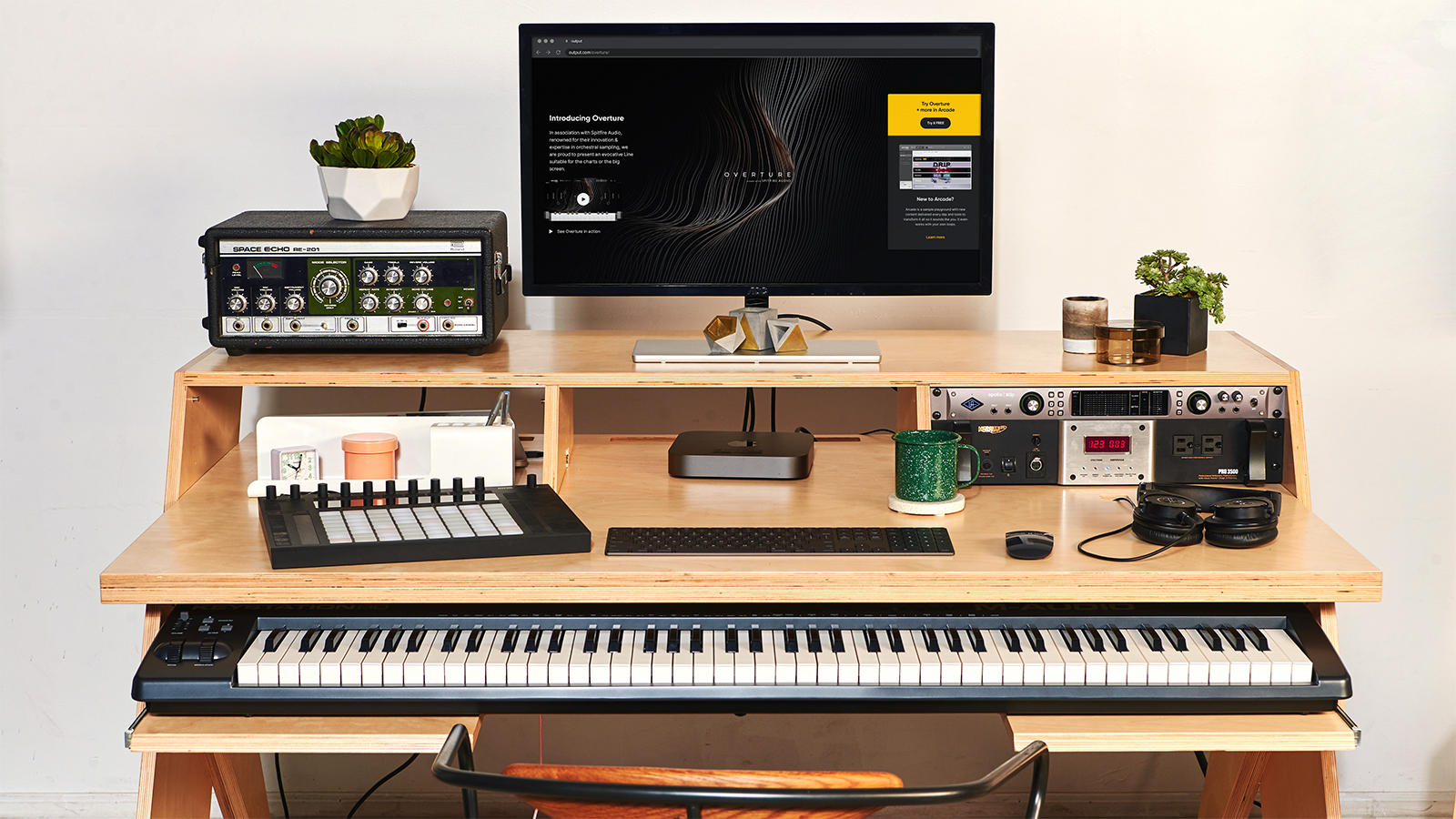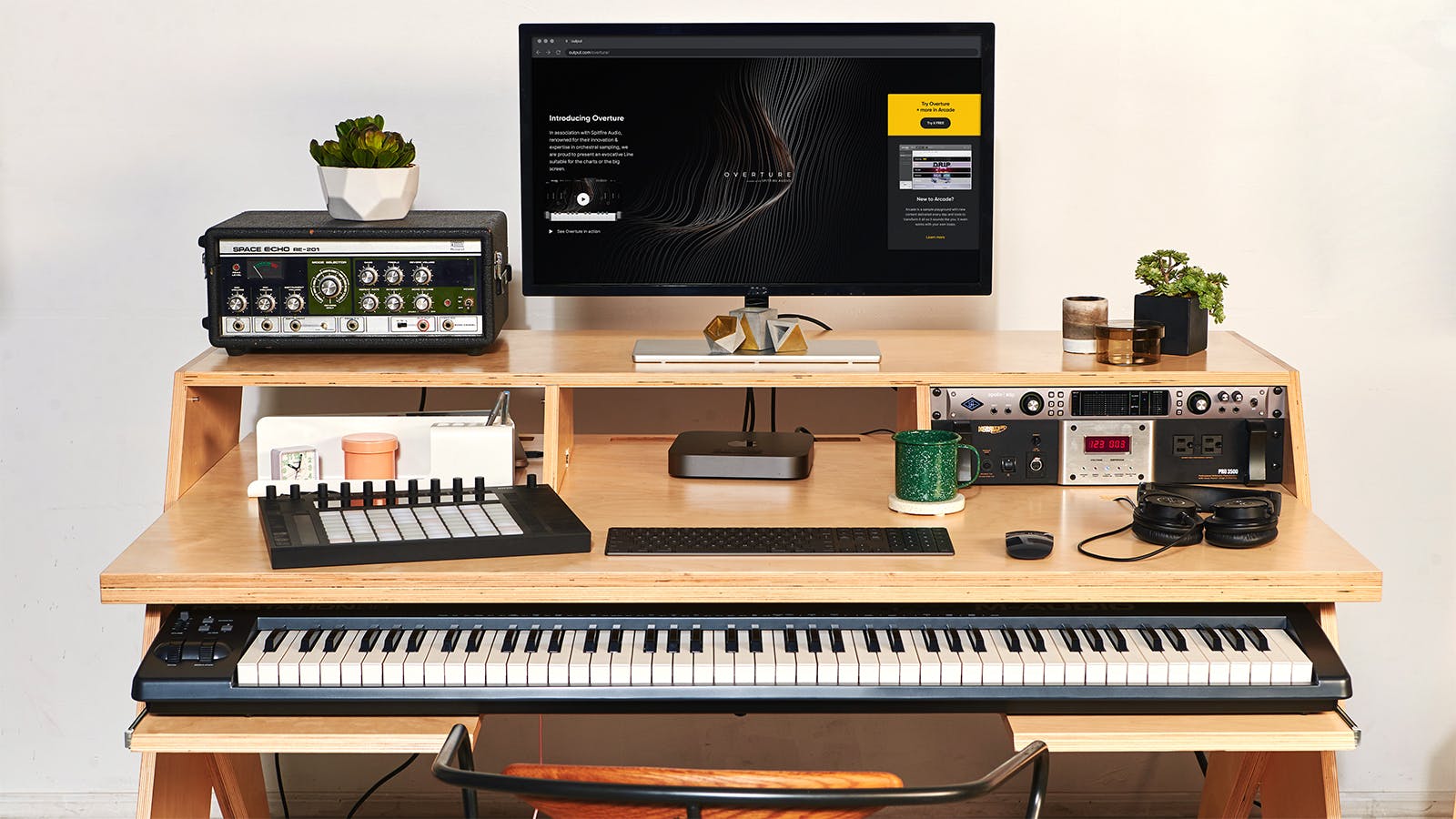 These days, you can record pretty much anything at home. Except for orchestras. Unless you're an artist with a serious budget and plenty of time on your hands, that's not very easy. Luckily, the past decade gave us better and better sample libraries — including free orchestral VSTs that can put multi-person ensembles right inside your laptop.
Orchestras imbue any song with a sense of drama and stakes! Free orchestral VSTs can cover the full gamut of classical instruments: Violins, violas, cellos, brass, woodwinds, and so much more. These instruments are heard on records from all genres — from pop, hip-hop, and folk to classical, ambient, experimental, and beyond.
Some free orchestral VSTs give you flexible control over dynamics and articulation, so that you can carefully adjust the loudness and style of the virtual orchestra's performance. Others, like Arcade, focus on a variety of sounds and the ability to sample and manipulate different orchestral loops. This workflow allows you to use strings and horns in your music without having to be a pro arranger!
We compiled a list of the best free orchestral VSTs that you can download and start using in your music today. All of these plugins use sampled audio — real recordings of orchestras, instead of instruments synthesized by your computer — and they each come with different strengths and unique qualities. You can download and use them all, in different situations, for maximum impact. Let's get into it!
Want more great plugins for the low, low price of free? Check out our round-ups of the best free piano and guitar VSTs.
1. Arcade by Output
Pros: Variety of strings, brass, and percussion, pro-quality Macro FX
Cons: Cons? 😉
Arcade by Output is our signature inspiration machine — the all-in-one sampler instrument that's packed with some serious orchestral firepower, from traditional symphonies and resampled chamber ensembles to warm, dreamy cellos and scraped pizzicato violins.
There's a reason Arcade is beloved by pop producers and film composers alike. Samplers — like the ones you'll find in Overture, our collaborative Line with Spitfire Audio — give you instant access to powerful phrases, chord progressions, and melody loops that make for great song starters.
As of the 2.0 update, Arcade also features Instruments: multi-layered instruments that let you combine different sources and play them however you wish, like "Altered Landscape" (In a World) and "Celestial Orchestra" (Aura). With hundreds of new sounds added every few weeks, it's an ever-expanding plugin that should be in every musician's toolkit. Download it today for free!
2. Spitfire Audio BBC Symphony Orchestra Discover
Pros: Same top-notch samples as Spitfire's paid libraries, user-friendly interface
Cons: Takes two weeks to receive free download link
For over 15 years, Spitfire Audio has been creating some of the finest professional-grade sample libraries, used by audio professionals around the globe. One of those pro libraries is the BBC Symphony Orchestra Professional library — which will set you back about $700 USD.
The good folks at Spitfire know that this price point is out of reach for many musicians, and so they put together the BBC Symphony Orchestra Discover: a slimmer plugin that's still packed with strings, brass, woodwinds, and percussion.
We partnered with Spitfire Audio for Arcade's Overture because of the impeccable quality of the London-based company's products. BBC Symphony Orchestra Discover is available for $50, but if you sign up for a Spitfire Audio account, they'll send you a download link for free after two weeks.
3. Orchestools Sections
Pros: Great preset selection for quick results, built-in compression and reverb
Cons: Windows-only, you have to download the (free) samples manually
Orchestools Sections bills itself as "The Free Public Orchestra Project," building new sampler instruments using the public domain Versilian Studios VSCO 2 CE sample library. There are four different free orchestral VSTs in the Sections set: Strings, Brass, Winds, and Perc.
There is a lot of flexibility and range to be found here, with hundreds of presets and four independent, adjustable layers. These plugins give you a great orchestral palette, and you won't have to switch to other plugins for processing: Sections features built-in convolution reverb and compression effects.
Sure, the rather stiff-looking UI leaves something to be desired, but it's easy enough to follow, and you can't argue with free.
4. Spitfire Audio LABS
Pros: Unique instruments, lovely minimalist interface
Cons: No full orchestras, sample management occasionally fussy with external drives
Spitfire Audio is so good, they earned two spots on this list. We here at Output adore LABS: a collection of free instruments of all kinds. This assortment includes multiple stringed instruments (Strings, Amplified Cello Quartet, Arctic Swells), brass (Trumpet Fields), percussion (London Atmos) and more. A great choice for when you want a particular lead instrument to stand out in a crowded orchestral mix.
LABS can admittedly be a bit frustrating to use at times — the sample management can be finicky, in our experience, especially if you're juggling multiple external hard drives — but when it works, it's fantastic, especially for the (lack of) price.
5. Orchestral Tools Layers
Pros: Pro-grade sample library, uses feature-rich SINE player
Cons: Not NKS compatible
Layers is the free orchestral VST from Orchestral Tools. It uses top-tier samples, performed by "hand-picked musicians" at the historic Teldex Scoring Stage in Berlin, Germany. Which is to say: This thing sounds very good.
The proprietary Orchestral Tools SINE Player (available for free) is also very powerful, giving you instant access to all manner of articulations and a proper mixer section. This allows you to mix and match different microphones and positionings to get the orchestra to sound exactly the way you want.
6. ProjectSam The Free Orchestra
Pros: Compatible with Kontakt and the free Kontakt Player
Cons: Not very flexible, though the sounds it has are great
If you are a Kontakt power user who doesn't want to install yet another sample player on your computer: The Free Orchestra by ProjectSAM is what you need. This free offering from the cinematic sampled instrument company contains 1GB of various samples from their commercial products, showing off their intricate recording techniques.
The Free Orchestra doesn't have quite as much range as some of the other instruments on this list — it mostly exists to show off the quality of ProjectSAM's samples, and less as an all-in-one free orchestral VST — but used in tandem with other libraries, it can add some epic-sounding layers to your next track.
7. VSL Free Big Bang Orchestra
Pros: Flexible microphone/mixing control, epic orchestra sound in seconds
Cons: Requires ViennaKey or similar USB DRM device
For over 20 years, Vienna Symphonic Library has developed a reputation for carefully recorded, high-quality orchestral instruments. One of those instruments is the Big Bang Orchestra, a maximalist 70-piece orchestra with strings, brass, vocalists, and percussion. VSL's free edition of the Big Bang Orchestra gives you access to that incredible "tutti" sound for the low.
Our recommendation comes with one slight caveat: All VSL products, including the Free BBO Orchestra, require the ViennaKey or another USB protection device (like the ones offered by Steinberg and Arturia) in order to use them. Given that even Steinberg is phasing out its eLicenser, we hope to see VSL do the same in the future!
Want more freebies to beef up your tracks? Take a peek at our list of the best all-around free VST plugins.