2017 in Review: The 6 Best Output Moments to Remember
From upcycling to sage advice from Om'Mas Keith, let's have a look at 2017 in review — one of the funkiest years in Output history.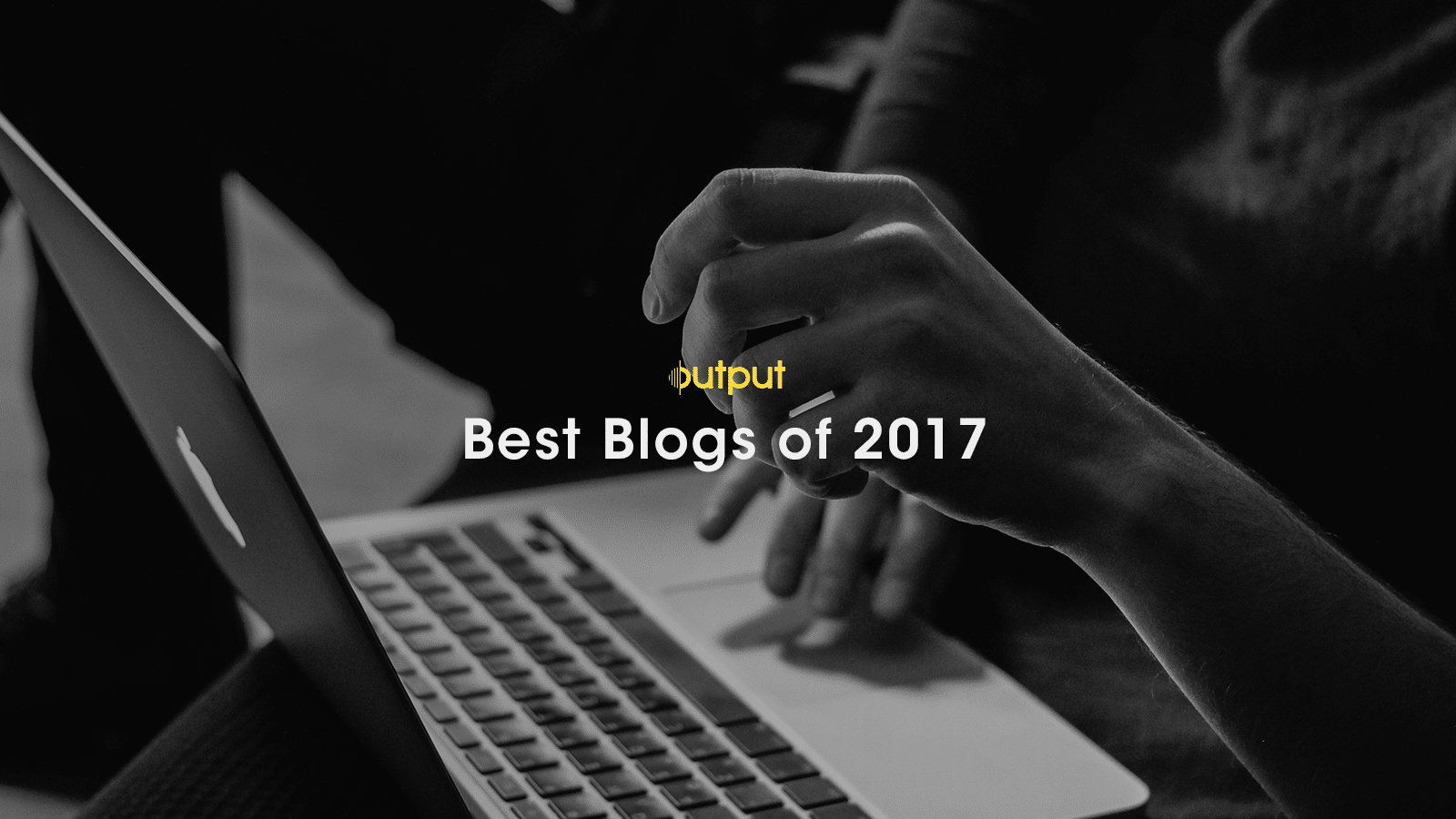 2017 was quite the year: Adele said hello to armfuls of Grammys, we said goodbye to rock pioneer Chuck Berry, and Taylor Swift wanted us to look at what we made her do.
But what we did was show you modern furniture you should have in your studio, what free software you could be experimenting with, and how upcycling can make a community a little brighter.
Let's have a look at 2017 in review — one of the funkiest years in Output history.
1. Behind the scenes with Brian Tyler
A maestro in every sense of the word, composer Brian Tyler has scored some of the biggest films (the Fast & Furious franchise, Crazy Rich Asians, Avengers: Age of Ultron) and tours the world as DJ Madsonik.
Despite the digital wizardry, he always tries to keep it mad-human.
"Even when I lived in a tiny apartment with a couple of microphones, I would try to imbue it with some humanity," he says. "I would mic up a snare drum. I would throw my voice way into the background. I would do something live, something that had dirt to it, that had the imperfections that samples usually polish off."
2. Best studio desk roundup
Musicians who toil over a project for hours upon hours deserve a great workstation. A good desk can both support your equipment and inspire your creativity. When studying the landscape, we saw there was a lack of stylish, functional, and affordable designs crafted with your studio needs in mind.

So when no one was looking, we designed Platform by Output, a desk made by musicians, for musicians. Crafted from 100 percent real wood and manufactured in the USA, each desk boasts 9U of rack space for music gear, a bridge for your monitors/display, a hidden cable management tray, and an optional keyboard tray. Platform even made it onto a BuzzFeed quiz.
Are there other desks out there you should know about? There sure are and we compiled them for your convenience… as objectively as possible.
3. In the studio with P.Morris
The very first In The Studio session at Output HQ with producer P.Morris was one for the books.
The Los Angeles mixman first splashed onto the scene after producing Kelela's electro-soul hit "Go All Night." Solange quickly took notice and licensed the single for her label, Saint Heron. He even scored an opening slot on tour with FKA Twigs.
Dive deep into Morris' creative process of building songs, collaborating with vocalists, and accentuating happy accidents.
4. Inspirational words from Om'Mas Keith
As 1/3 of the mighty Sa-Ra Creative Partners, Keith shares intimate details about his creative workflow. In this exclusive interview with Output, Keith expounds on how he cultivates a warm environment for trailblazing artists like Jay-Z, Kanye West, Erykah Badu, Jurassic 5, Ice-T, Chance the Rapper, and Vic Mensa.
He even explained why he tossed out the VO booth. "When I worked with Frank Ocean on channel ORANGE, there would be times where we would be cutting vocals and I would literally be right there, next to him. You don't want this barrier. You're working with a star, you can't have hindrances and things getting in your way of getting things down," he told us.
5. Our favorite free plugins
Negativland once said there's not a more powerful word than "free." Nothing beats free, but what's worth trying out?
We selected our favorite free tools for making music that are worth your valuable time. This included SIGNAL Free VST, CamelCrusher by Camel Audio, Vocal Doubler by iZotope, and many more.
While you're at it, dig into more Output favorites from our talented crew who have been known to be as frugal as they are fancy-free.
6. The little library project
This was a fun one that includes upcycling a prototype of our studio desk Platform, sharing valuable books (for free) with aspiring musicians in our community, and inviting a musical outfit that self-describes their sound as "houseplant lullabies" and "pre-World War III jazz" to help set the vibe. All for the unveiling of the portable take-a-book leave-a-book library.
If you are ever near the sprawling park adjacent to Chinatown in Los Angeles, stop by. The library is still there doing its thing.
We hope you enjoy the instruments, as much as we love making them for you and thank you for your support!