2018 in Review: The 5 Best Output Moments To Remember
Here at Output, we had a tremendous year filled with headlines. Let's take a look at 2018 in review, one of the most fun in Output's history.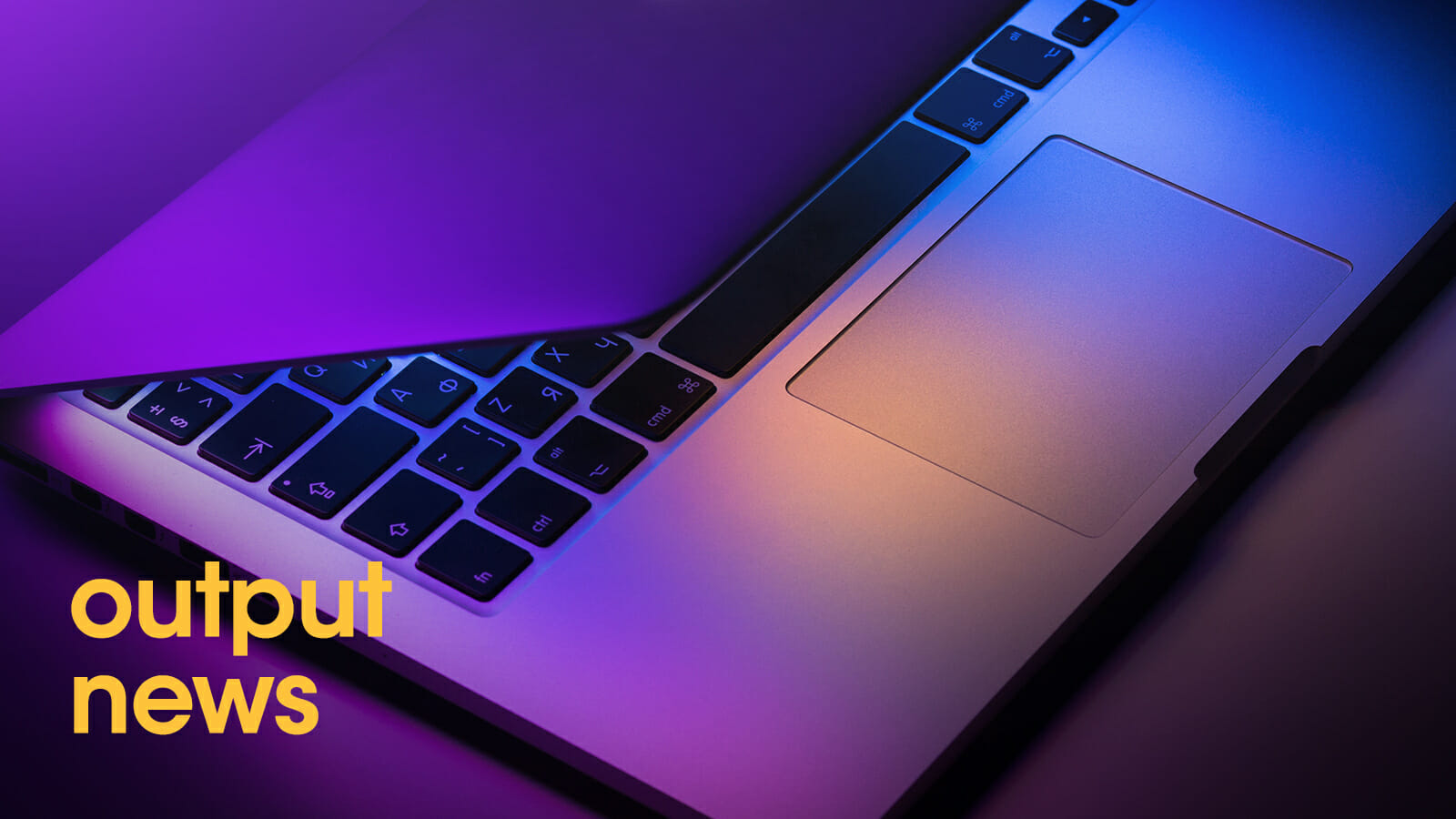 2018 was a wild ride. Lady Gaga and Bradley Cooper had our hearts aflutter in A Star is Born, Beyoncé performed at Coachella and turned it into Beychella, and in major news for musicians looking for more transparency with payments, the Music Modernization Act passed! It didn't matter if you were an indie musician, one of the greats, or a fan, 2018 was a booming year all around for music.
Here at Output, we had a tremendous year filled with our own headlines. We recorded sounds in the heart of Nashville, got a cameo with Apple, and gave up some secrets on affordable plugins to use with ARCADE.
Let's take a look at 2018 in review, one of the most fun in Output's history.
1. Behind the scenes in Nashville
Check out first-class Nashville artists riff on dirty fuzz tones and layer sliding pedal steel textures to create a versatile collection of sounds. Through the Nashville Line in ARCADE, everyone is free to experiment with adding a little country flavor to their songs. As musician Rob O'Block says, "I have this psychedelic pedal steel lick on my hip-hop track or on my movie trailer, or a banjo in the background of a pop track. I think everybody keeps having more and more ideas for what ARCADE can be capable of."
2. Apple features the Platform desk for Logic Pro X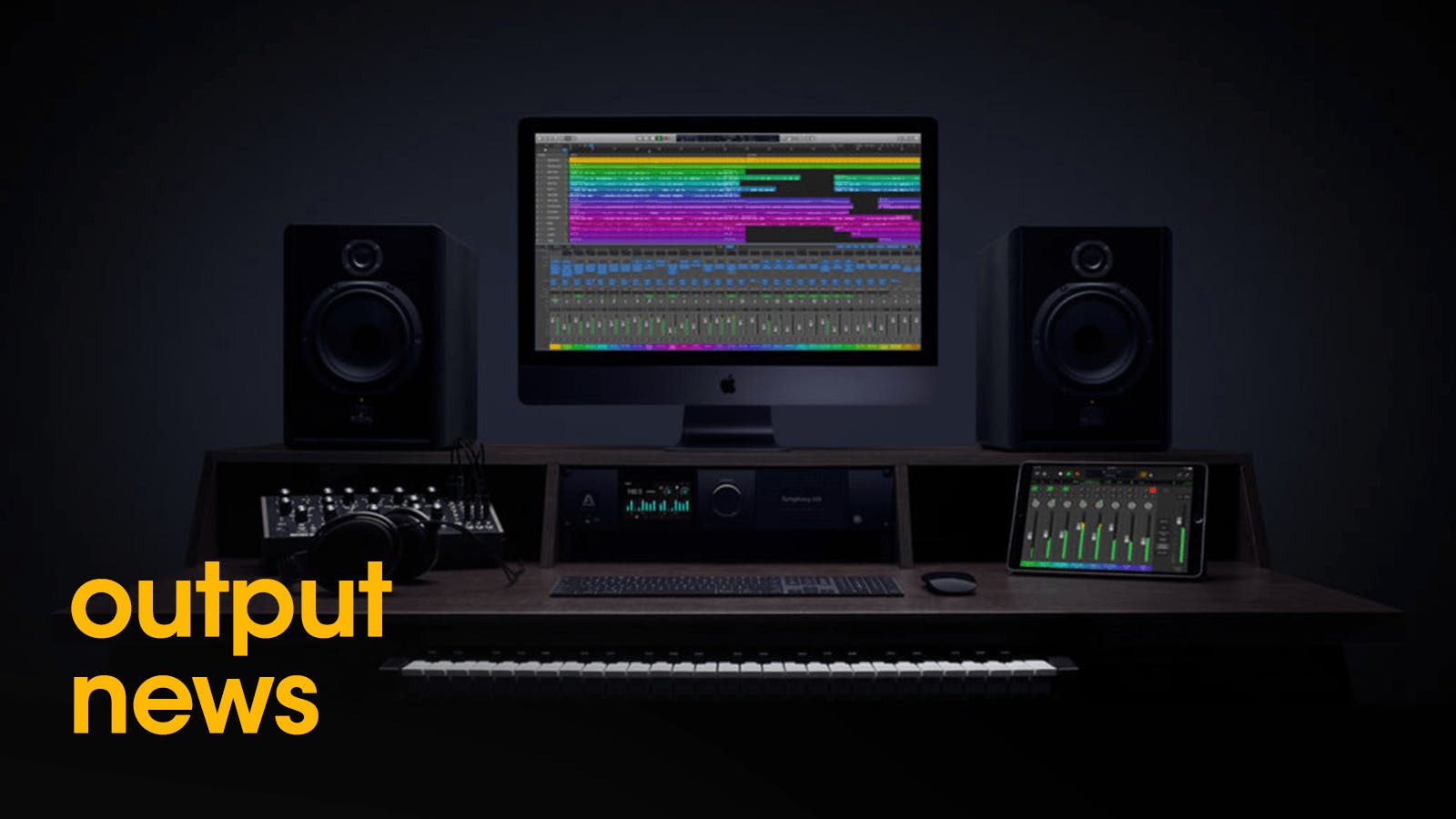 It's an understatement to say we're thrilled that Apple chose to use our Platform studio desk in their latest photoshoot for their Logic Pro X DAW. We might even say it's a perfect pair. Plus, how can you not love the additional details, like a Moog Mother 32 synth and keyboard controller? It's a drool-worthy setup, for sure.
3. Dive into our favorite presets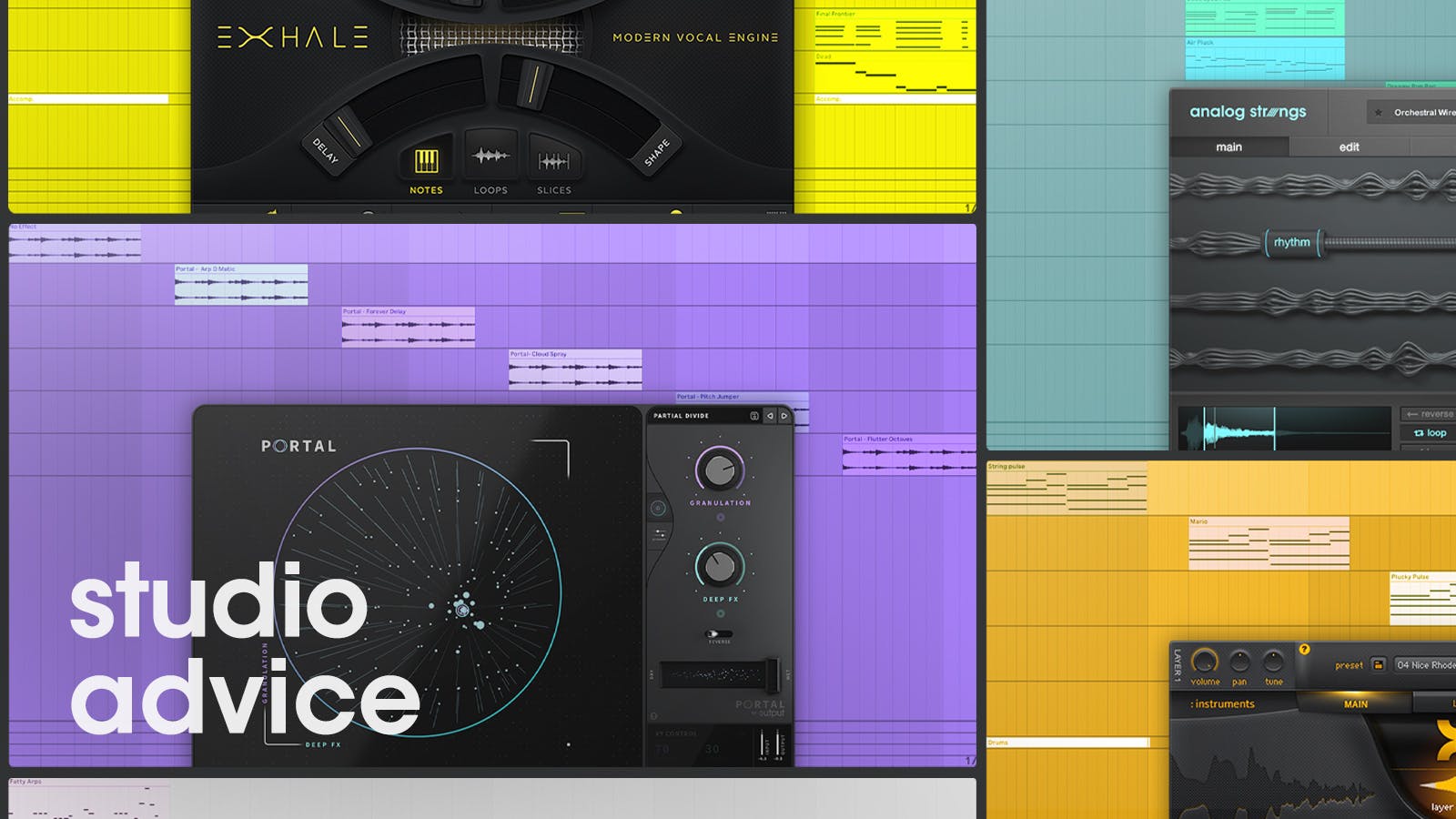 For those who need a little push in the studio, we put together a post with our favorite presets from EXHALE, PORTAL, Analog Brass & Winds, and more. Watch how just a few tweaks can take a simple starter patch into full-blown melody magic. Who doesn't like having someone else do the hard work in advance?
4. Cheap plugins to use with ARCADE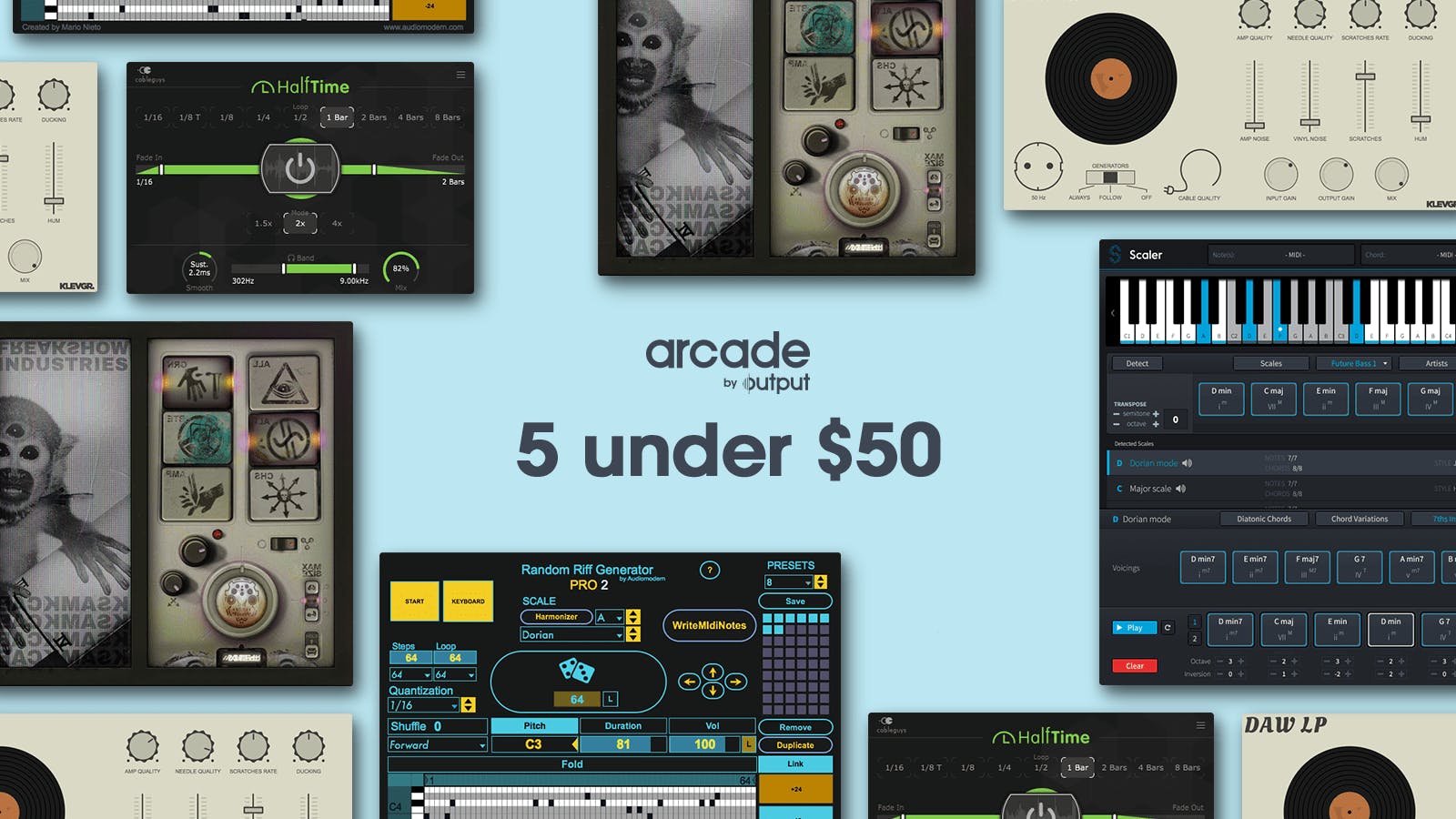 ARCADE is our plugin that makes it easy to manipulate samples. And this round-up makes it easy to find cool toys to use with ARCADE. Everything in this list is under $50, so you can go ahead and impulse buy any of these plugins without remorse. From riff generators to plugins that lend the warmth and crackle of tape or vinyl, there's something for every kind of music producer here. HalfTime is one of our favorites — it slows tracks down with one giant button and only costs $12.
5. Artists love Brass Knuckles' punchy horns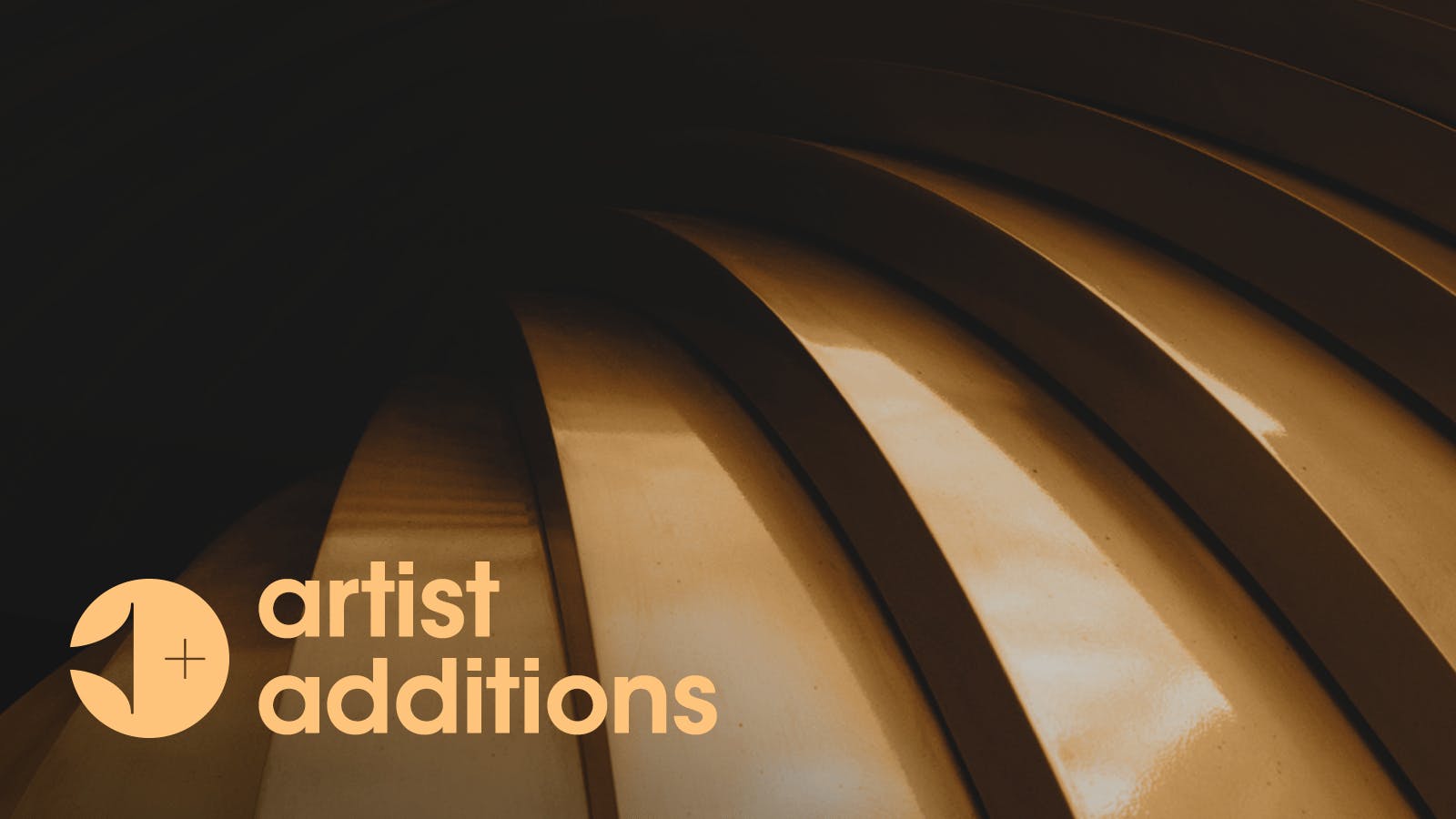 When you want a little drama in a song, blow them away and grab some big-sounding brass. It's easier than ever with Brass Knuckles. Watch how Output artists like Swiff D, DOCSKIM, and E-Swerve make their music shine with the Brass Knuckles expansion pack for Analog Brass & Winds. Composer and producer Shruti Kumar says, "This pack is really fun if you like using brass in unconventional ways."