Output Artist Additions: Barely Vocals
Music producers Ron Tarrant and Kalya Scintilla review the Barely Vocals expansion pack for Output's EXHALE.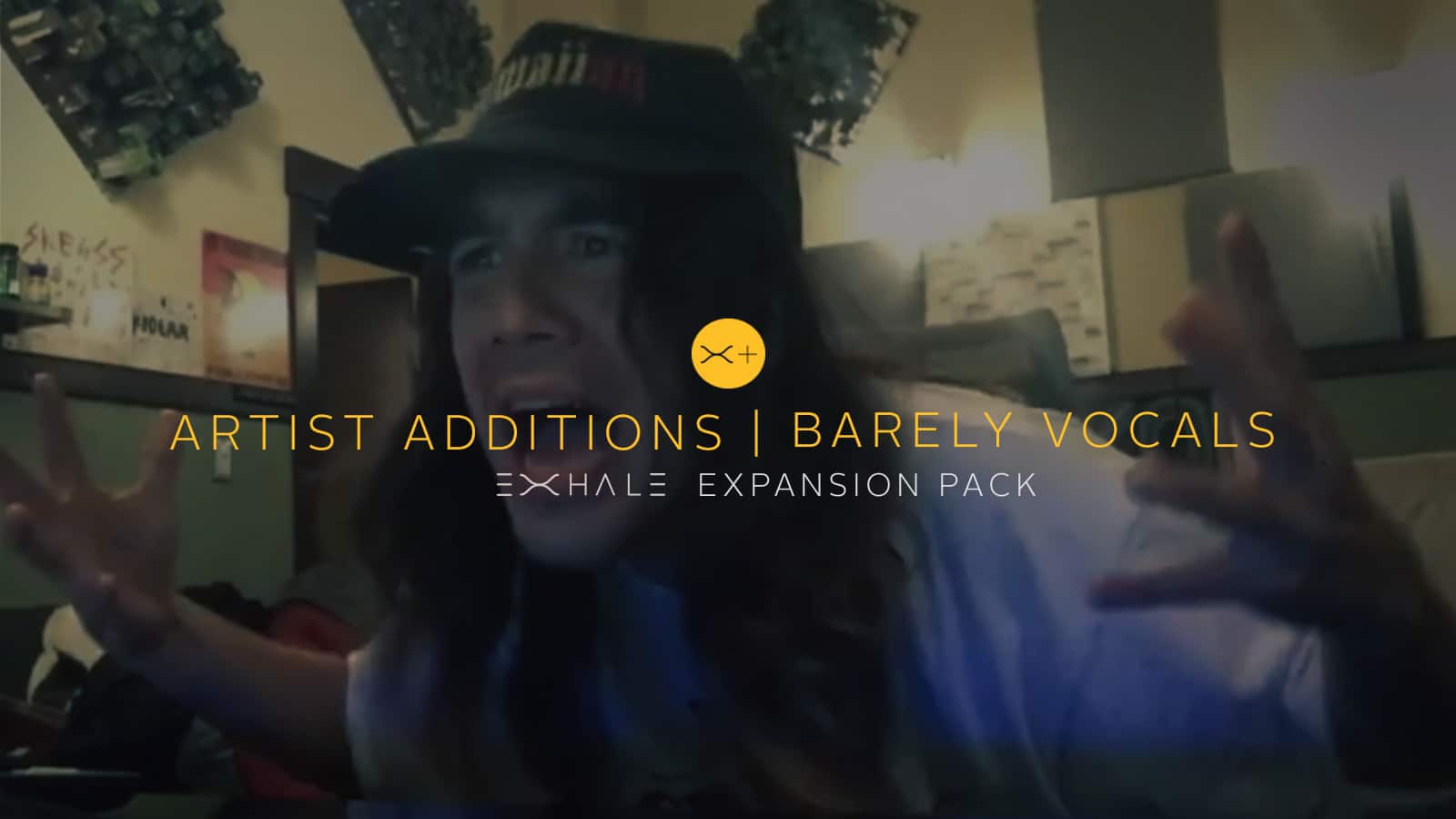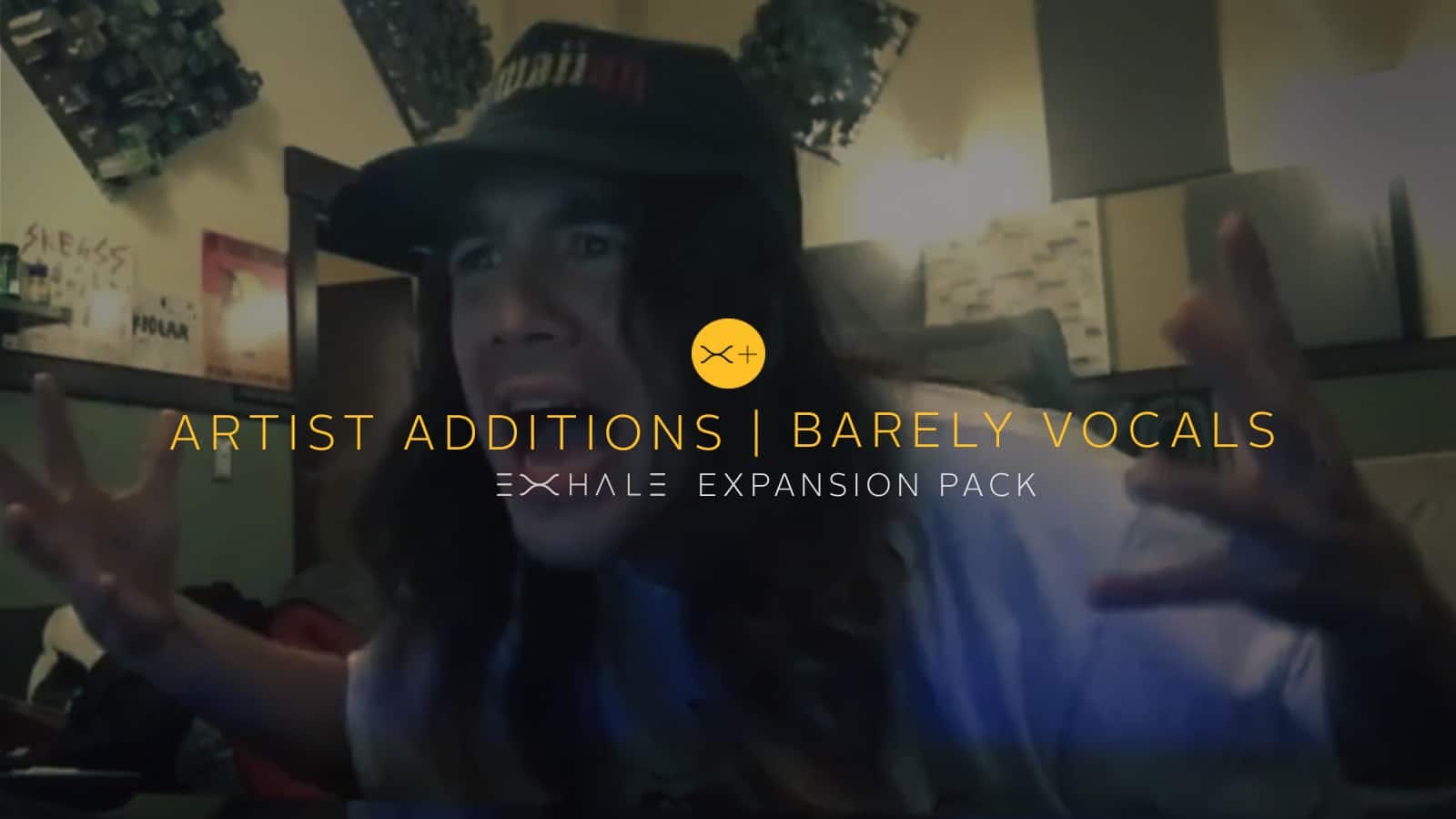 Most soft synths come with merely a few choir presets that go unnoticed by producers. Some patches feel authentic but rigid, while others feel way too artificial. Usually, there seems to be something lacking: taste.
And that's exactly what sets EXHALE apart.
If you've ever checked out the Hooked pack on ARCADE, you probably already know how meticulous we are about vocal synthesis. Here at Output, we're dedicated to designing track-ready sounds. We know achieving that goal with vocal samples is no easy feat. But what fun is life without a challenge? We took that motivation and ran wild with it. Thus the modern vocal engine was born. 
Like all the other Output instruments, EXHALE offers a ton of flexibility. With each preset, you have four macros to control the tone and FX with the touch of a button. You can borrow complex loops or get creative with slices. You can even control the speed of each sample and shift its formant! In short, EXHALE is not an ordinary choir machine. It comes packed with both voice-specific and synthesis tools. 
Don't get us wrong, this engine will still give you haunting choral voices that will remind you of Middle-earth. But it will also quickly become your go-to for laying down some vocal chops on your next EDM hit.
There's a reason why both film scorers and electronic music producers find a common ground in Output instruments and FX. And EXHALE is no different. 
This is a library that combines meticulously recorded raw vocals with abundantly synthesized ones. The result? A brilliant showcase that puts the true potential of the human voice under the spotlight.
The Barely Voices pack pushes that envelope further by introducing additional transformative sounds. Each preset will make you feel like your instrumental breathes in and out as you do.
Producers Ron Tarrant and Kalya Scintilla show how.
Ron Tarrant highlights transitions with Barely Vocals 
The Canadian award-winning sound designer Ron Tarrant has made waves in the music industry for years. When we caught up with him, he was working out of his home studio in Manhattan. Apparently, Tarrant uses EXHALE sounds to support the background elements in his compositions.
In this brief video series, he reveals how he injects an atmospheric quality with Barely Vocals into a new track. 
Tarrant already has a guitar-heavy composition in his hands. Therefore, he chooses two samples from Barely Vocals to accentuate transitions. The first couple of sounds are identical samples that come in with a stutter and die down with a gently diffused tail. The third element swells in and grows like a wave, lifting up the high register of the arrangement.
You can think of such transitional touches as palate cleansers. Most producers commonly use cymbal hits and risers to inspire an emotional response in the listener. But when added sparingly, vocal samples can achieve similar results in an unexpected way.
Kalya Scintilla's ambient vocal drones
The multi-talented producer Kalya Scintilla creates meditative beats on a daily basis. Therefore, he's no stranger to embellishing moody drums with ambient vocal drones. As Scintilla calls it, the Barely Vocals expansion pack is "incredibly diverse, fun and very textural." 
In the video, he uses eerie sounds to weave a rhythmically-exciting loop. All the voices come together to create a mantra-like backdrop.
Scintilla was inspired to use EXHALE because the theme of the track is all about "air." Evidently, the breathy quality of the voices from the pack provides the perfect etheric touch. 
Pads, one-shots, and cinematic leads 
Joseph Trapanese said it best: "I didn't know I needed EXHALE until I got it."
When it comes to soft synths and sample libraries, atmospheric vocal presets might not be at the top of your priority list. But there comes a point where every producer gets sick of the same old sounds. And we know how that feels because we've been there.
Don't let the "vocal" label fool you. This multifaceted engine provides much more than ambient and percussive vocal textures. In it, you'll find warm pads, mystical one-shots, beautifully fluid leads, and much more.
Legendary synths become legendary because everyone is in on the secret. Get ahead of the curve by exploring the Barely Vocals pack today!